Lil Wayne Reportedly Wins Legal Battle Against Birdman & Cash Money
Could fans finally get 'Tha Carter V' this year?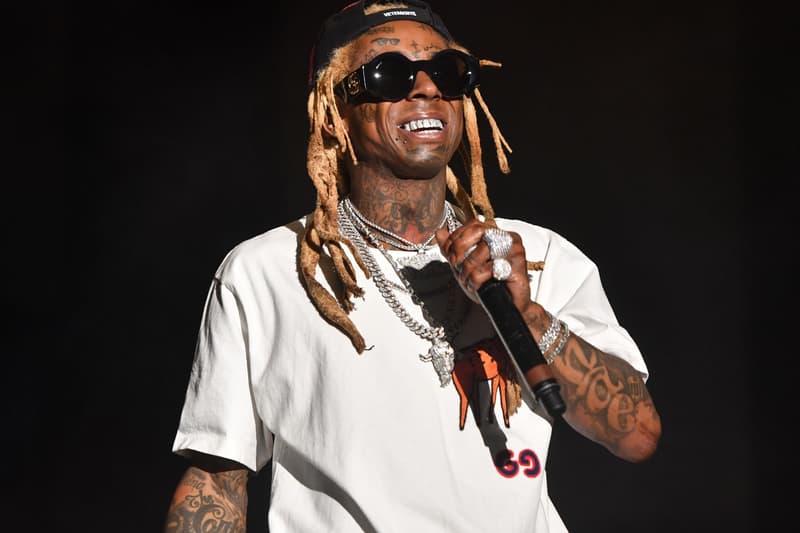 Lil Wayne has reportedly won in court against Birdman and Cash Money Records, The Blast reports. Last night, court documents were obtained showing that Wayne's attorney filed a notice on May 23 claiming "all sides" were down for dismissing the suit. Universal then cut a settlement check to Wayne for "well over $10 million." The documents also allege that Wayne is now officially off of Cash Money and that Tha Carter V will be released through Universal.
HYPEBEAST has reached out to Cash Money reps for comment. Lil Wayne's attorney Ron Sweeney of Sweeney, Johnson & Sweeney LLC, However, has confirmed with Billboard the rapper has reached a settlement with Cash Money Records.
"Per our settlement agreement, the matter has been amicably resolved to the satisfaction of all parties," Sweeney said in a statement. "In terms of the particulars, we're prohibited legally from saying anything further. I can say that my client is happy. He is his own man, a man that owns his assets, his music and himself. At some point, Wayne will let his fans know what's going to happen next."
Tha Carter V was supposed to release years ago as Wayne's final album and has been in headlines since 2012. "I know y'all want me around for a little bit, and Carter V is my last album," Weezy told Sway during I Am Not a Human Being II promo. "Man, I've been rappin' since I was 8 years old. I'm 30 now, man. That's a long time, man."
The legal battle between Wayne and Birdman dates back to December 2014 when Wayne took to Twitter to share his displeasures with Cash Money and Baby. They were last seen together in March, hugging it out at Club LIV in Miami.