ALLBLACK's 'Outcalls' Is a Modern Bay Area Rap Masterpiece
"If you can gain something from 'Outcalls,' it's how to score."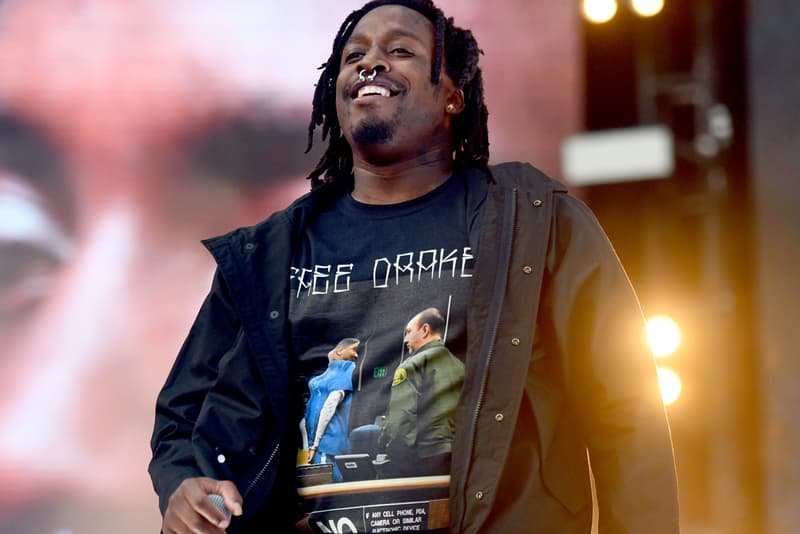 Since the release of his NOSHAME 2 mixtape at the beginning of 2017, Oakland cult hero ALLBLACK has been on a crash course with stardom. Now, following the release of the excellent Kimson EP, the fast-rising rapper is back with his biggest and best project yet.
Dubbed Outcalls, ALLBLACK's new EP — produced entirely by DTB — is a a well-balanced showcase of its creator's unique chemistry with the other up-and-coming talents involved in his region's current resurgence and his own inimitable skills as a versatile lyricist, clever storyteller and hard-hitting spitter. The project features previously-released songs such as his high-profile Shoreline Mafia collaboration "Road Run" and the club- and car-ready "Big Sh*t," which was made alongside fellow Bay Area artists Nef the Pharaoh and Rexx Life Raj.
"Every artist that's on the project is one of my favorite artists," ALLBLACK told us earlier this month. "Everyone that hopped on the project was in the studio. Nobody got an email sent to them, everybody was in the booth. I recorded it in Hollywood with DTB; I made probably 2-3 trips to LA and So Cal. It was an outcall. Every single track was recorded in LA; every single track was recorded in Hollywood with DTB. [We recorded] at probably like, one; two; three; four in the morning."
As far as ALLBLACK's persona favorite track is concerned, he wants every listener to check out Outcalls standout "P's & Q's." "I remember when I showed the song to a few people, and their mind was so blown, so I thought, "this motherf*cker's working." I was juiced; I was just like, "wait until you get to the end of the verse." It hit and they got so psyched and I just started laughing," ALLBLACK explained. "I get excited with the storytelling, but I'm not trying to go overboard and kick out fairy tales and all sorts of crazy stuff like that. That [song] was just a reminder: you got two heads, make sure you're thinking with the right one."
ALLBLACK's Outcalls also serves as the musical version of his day-to-day diaries. "I just want to keep people in-tune with my story," he says. "Everyone that's slapping Outcalls: I hope it motivates them to run their plays, keep their cleats on and don't go against the grain … If you can gain something from Outcalls, it's how to score."
You can stream ALLBLACK's new Outcalls EP below.