Best New Tracks: Rae Sremmurd, J. Cole, Tyler, The Creator, A$AP Rocky, Sheck Wes, Travis Scott and More
Add some fire to your weekend playlists.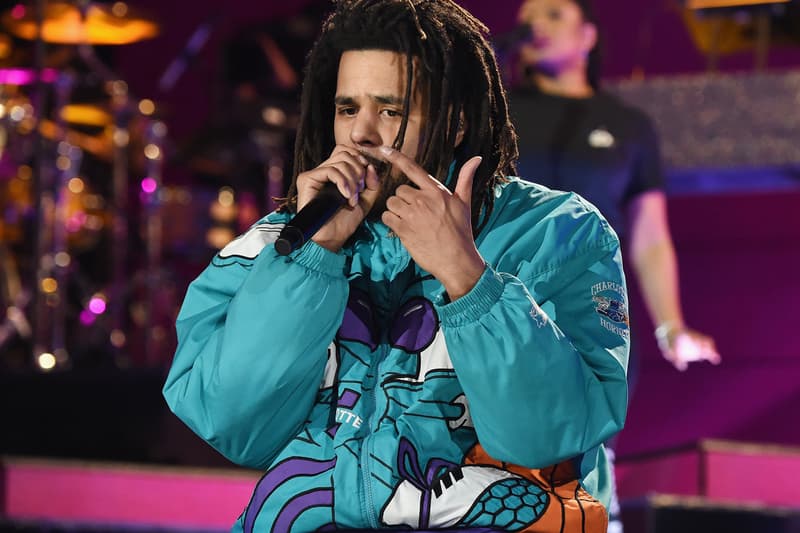 For the latest in our best new music roundup series, we look back at another solid week of music that was not only brimming with surprise releases, but also filled with a number of unexpected announcements. Case in point: Kanye West, who recently made his return back to Twitter earlier this month, and has been very active to say the least. From upcoming appearances on Family Feud, to new book announcements, the powerful social media platform was certainly put to good use by Mr. West. In addition, the "Southside Serenade" rapper also announced plans to release two albums in 2018, one of which will be a solo project, while the other will be a joint-album with Kid Cudi.
Meanwhile, J. Cole also emerged this week with his new K.O.D. album which has been garnering some mixed reviews from fans on social media.
Check out the best music releases down below and let us know what you think.
Rae Sremmurd & Travis Scott – "CLOSE"
With their long-awaited SR3MM album on the horizon, Rae Sremmurd are continuing their rollout of album singles, this week sharing a certified banger titled "CLOSE," which also happens to feature Cactus Jack CEO, Travis Scott. It should also be noted, the track was produced by longtime collaborator and mentor Mike WiLL Made-It.
Kaytranada & Robert Glasper – The Artscience Remixes EP
Grammy Award-winning pianist/producer Robert Glasper joined forces with Montreal's beat-maestro Kaytranada for a new joint EP this week titled, The ArtScience Remixes. The eight-track project offers incredible remakes of songs taken from the Robert Glasper Experiment's acclaimed 2016 album ArtScience. In addition, the remix LP also features new guest appearances from Don Cheadle, Talib Kweli, Alex Isley, and Iman Omari.
Tyler, The Creator – "Rose Tinted Cheeks"
Tyler, The Creator shared a previously unreleased demo this week titled, "Rose Tinted Cheeks." According to the OF frontman, the track is reportedly a rough draft of a song he recorded around the time of his Flower Boy album sessions.
J. Cole – K.O.D. (Album)
J. Cole's new album arrived this week following a slew of surprise listening events that popped up around New York City and London. The 12-track LP contains features from mysterious artist kiLL edward, and serves as his first project since 2016's 4 Your Eyez Only.
A$AP Rocky & Bun B, Killa Kyleon – "Doja Sweet"
A$AP Rocky linked up with two Houston legends this week in Killa Kyleon and Bun B for a new track titled, "Doja Sweet." The record is the lead single off Kyleon's upcoming album, Candy Paint N Texas Plates, which is slated to release on May 4 via RBC Records.
Sheck Wes – "Chippi Chippi"
With the release of his highly anticipated MUDBOY album nearing, Harlem rapper Sheck Wes is continuing his onslaught of hot releases following "Mo Bamba" and "Do That." Produced by REDDA, "Chippi Chippi" according to Wes, means "to leave a place in a state of anger, with intentions to get high," and once you press play below, you'll see exactly why he titled it that way.
Gunna & Lil Baby – "Sold Out Dates"
Gunna and Lil Baby are arguably two of the biggest newcomers out of Atlanta right now, so collaborative efforts between the two only make sense. This week, the rap duo shared their latest offering called "Sold Out Dates," which sets the stage for Gunna's upcoming Drip or Drown 2 EP, due out later this spring.
Be sure to check out our previous music roundups for the best drops of weeks past.