Kanye West Unleashes Tweetstorm & Reveals Plans for New Book
"By the way this is my book that I'm writing in real time."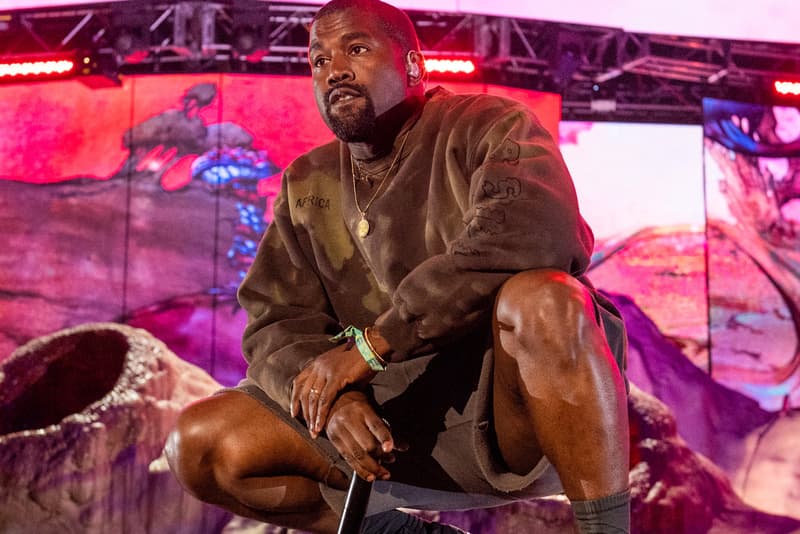 Last week, Kanye West returned to Twitter after a post on this very website motivated him to share his footwear opinions with his followers. Remaining active on Twitter, Yeezy returns to the popular social media site to engage in some more stream-of-consciousness tweeting. From advice to book announcements, West has a lot on his mind.
"Distraction is the enemy of vision," reads one new tweet from Kanye. "As a creative your ideas are your strongest form of currency … You have to protect your ability to create at all cost," Kanye shares in another post. "Sometimes you have to get rid of everything … fear often causes people to be manipulative." Elsewhere, he reminds us to not "trade" our "authenticity for approval."
Revealing the some of the reasoning behind his latest barrage of tweets, 'Ye also posted the following:
oh by the way this is my book that I'm writing in real time. No publisher or publicist will tell me what to put where or how many pages to write. This is not a financial opportunity this is an innate need to be expressive.

— KANYE WEST (@kanyewest) April 18, 2018
I will work on this "book" when I feel it. When We sit still in the mornings We get hit with so many ideas and so many things We want to express. When I read this tweet to myself I didn't like how much I used the word I so I changed the I's to We's.

— KANYE WEST (@kanyewest) April 18, 2018
You can check out some select tweets from Kanye West's recent activity below, and read through his Twitter timeline for more.
Next up for Kanye: an appearance on Family Feud.
I find myself getting stuck in the idea of originality and letting my ego push me to say things like "this person stole this from me" and the funny thing is it'll be a reference I took from somewhere ?

— KANYE WEST (@kanyewest) April 18, 2018
Cars have four wheels. Hoodies have hoods. It's amusing to me when some one says this is an original hoodie. Bro… it's a hoodie ?‍♂️

— KANYE WEST (@kanyewest) April 18, 2018
let's be less concerned with ownership of ideas. It is important that ideas see the light of day even if you don't get the credit for them. Let's be less concerned with credit awards and external validation.

— KANYE WEST (@kanyewest) April 18, 2018
There's love stories. Pain happiness. It's 3 dementional. There's taste touch sound. It's the most entertaining for of entertainment. Just being. We believe time is a man made construct. Actually time and money are both man made currency. Because you can spend them both.

— KANYE WEST (@kanyewest) April 18, 2018