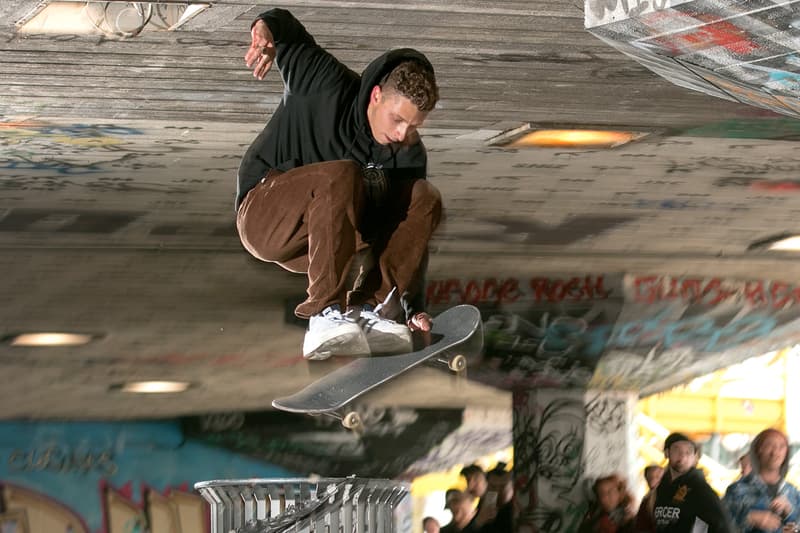 1 of 7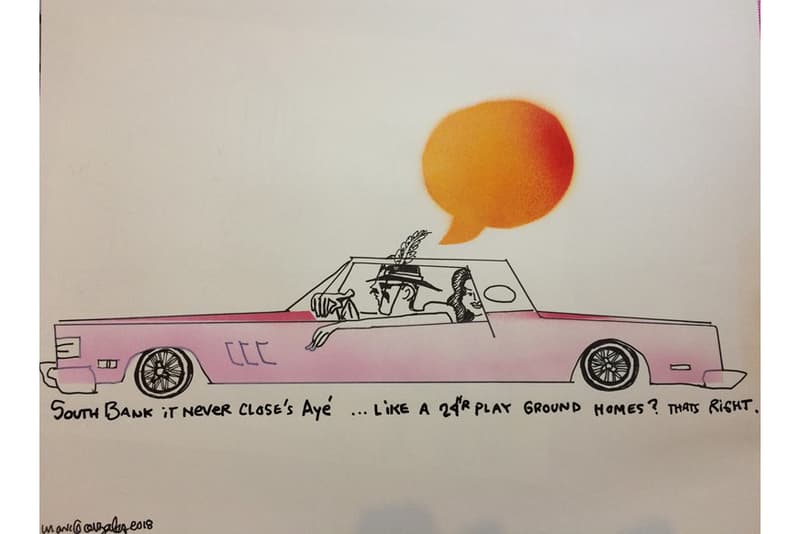 2 of 7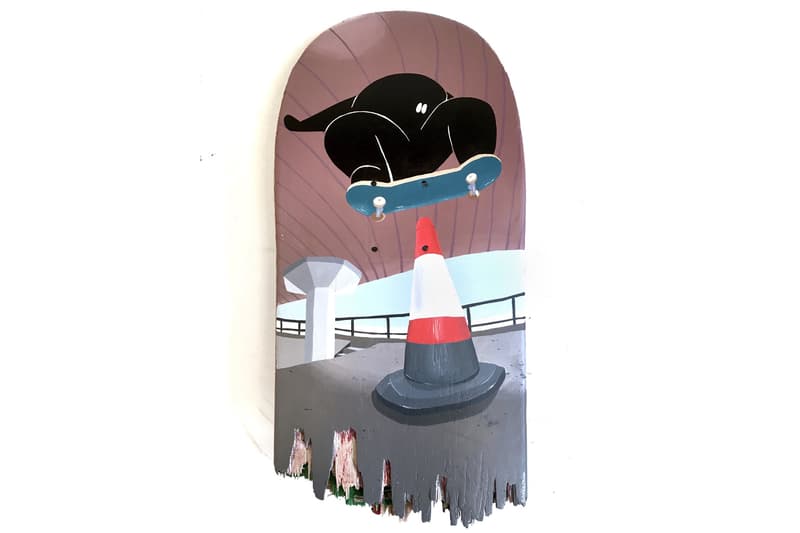 3 of 7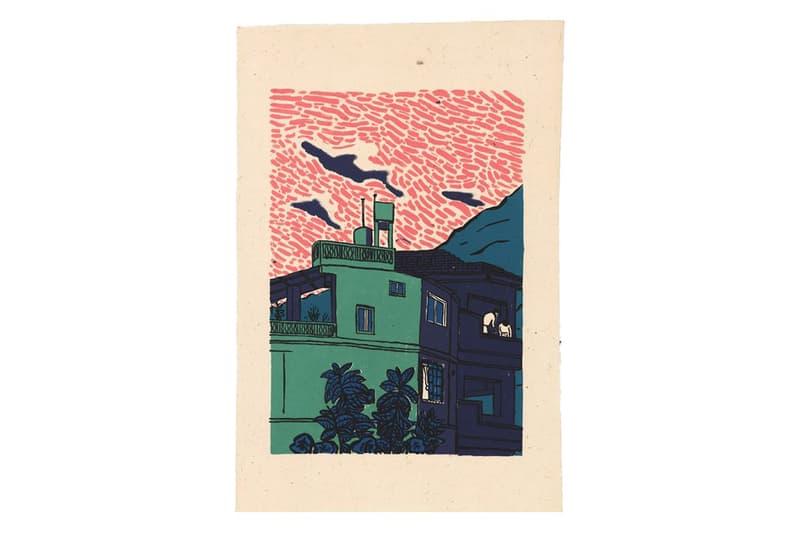 4 of 7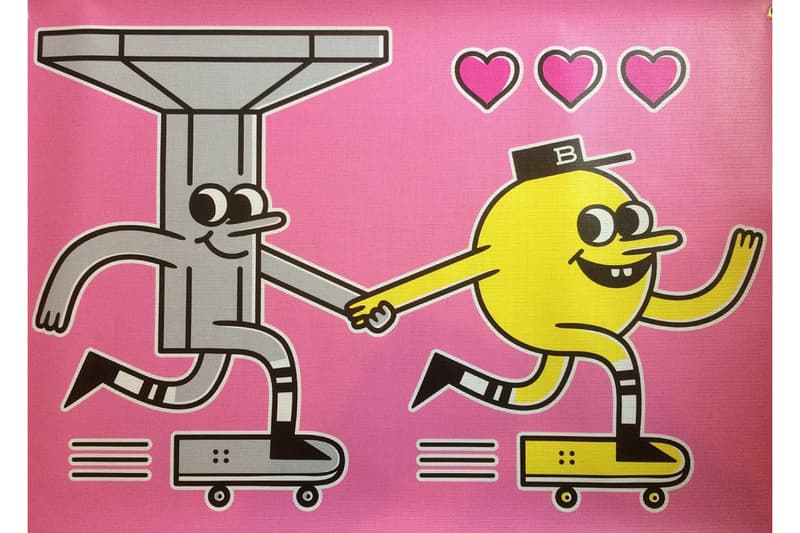 5 of 7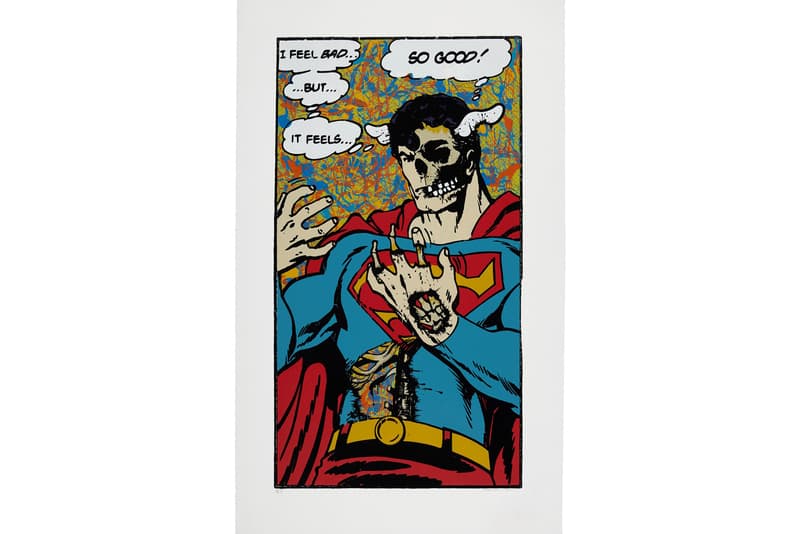 6 of 7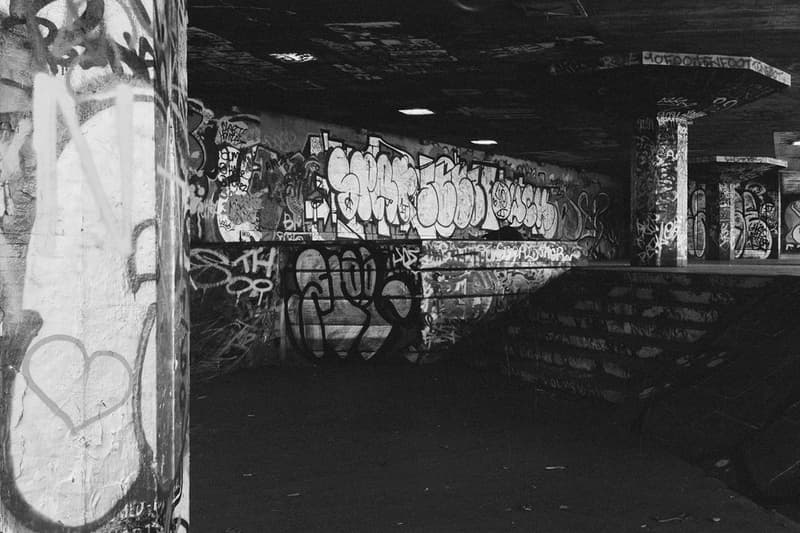 7 of 7
Blondey McCoy, Gonz & More Skateboarding Artists Team up on Major London Exhibit
To help raise funds for the iconic Southbank skate mecca.
---
Since 1973, skateboarders from all across the globe have flocked to London's Southbank to hit up its legendary skate spots. After preventing land managers from transforming the area into cafes in 2014, non-profit organization Long Live Southbank (LLSB) returns with a new selling exhibition to help raise funds to renovate and permanently reopen the most-beloved skate venue.
Titled "426㎡: The Southbank Show," the major showcase spotlights works from some of the skateboarding world's most celebrated artists such as Gonz, Shepard Fairey, Haroshi, Blondey McCoy, James Jarvis, and more. A total of 34 artists are on the roster with all of their pieces currently on display at the StolenSpace Gallery.
"Southbank is an incredibly special place when you consider how rare it is in our modern world, especially central London. People from every background meet there, exchange ideas, paint and of course skate. In a sense it's a bit like The Factory, just a lot colder and instead of Edie Sedgwick we've got Jeremy Jones," explained LLSB co-founder and local skater Matt Nelmes to It's Nice That.
View select artworks above. The exhibition is currently open to the public until April 29. To learn more about the restoration, head over to Long Live Southbank's official website.
For more art news, check out our recent interview with Jeff Koons during his visit to Art Basel.
StolenSpace Gallery
17 Osborn St
London E1 6TD, UK