Kit Kat's Sushi Pieces Are Back for a Limited Time
You'll need to head to Japan to get them, though.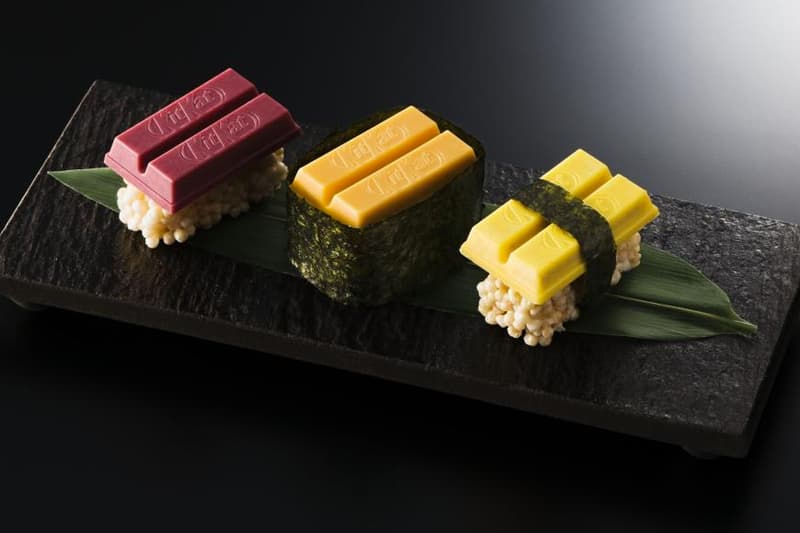 Fans of weirdly-flavored chocolate, rejoice: Nestle Japan's sushi-inspired Kit Kats are back for a limited time.
Initially an April Fools' Day joke that dates back to 2016, the sushi Kit Kat bars became a reality back in February of 2017. Sadly, however, they weren't available for sale and were limited to just 500 sets, all of which were given away to customers who spent ¥3,000 JPY (approximately $28 USD) or more at the Kit Kat Ginza store between February 2 and February 4. Now the tuna-, sea urchin- and egg-flavored chocolate bars are making a limited-time comeback to celebrate the opening of Nestle's new specialty store at Itami Osaka International Airport.
Look for the sets — limited to 570 this time around — to be made available to customers who, once again, spend over ¥3,000 JPY (approximately $28 USD). The promotion is set to run from April 18 through May 6.