Sheck Wes Officially Releases "Do That" on Cactus Jack Records/G.O.O.D. Music
Off his upcoming 'MUDBOY' album, set to release this spring.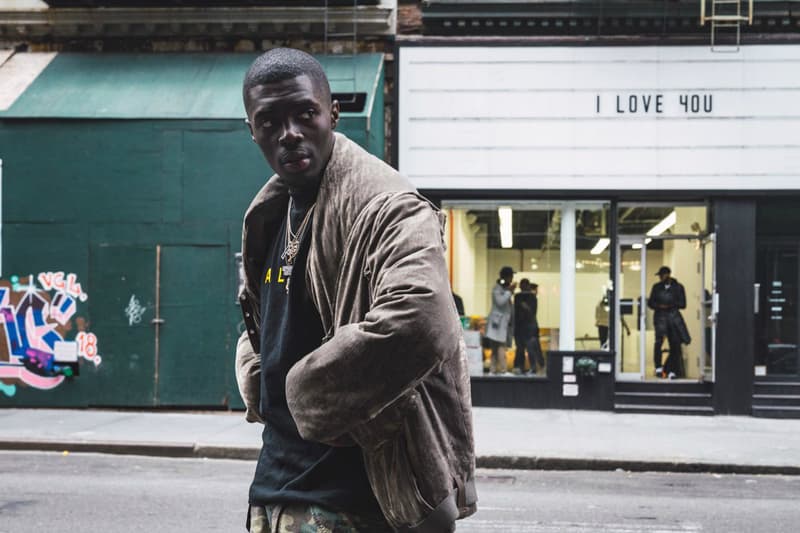 After taking the rap game by storm with the release of "Mo Bamba" last month, Harlem-born 19-year-old rapper Sheck Wes drops a new followup record today through Cactus Jack/G.O.O.D. Music, titled "Do That." The song was premiered earlier today on Apple Music as Zane Lowe's "World Record" during his Beats 1 show. Meanwhile, "Do That" will also be featured on Sheck's upcoming debut album, MUDBOY, which is slated to release later this spring.
For Sheck, the drums reminded him of his Senegal heritage, specifically Laamb, which is Senegalese wrestling. Sheck explained to HYPEBEAST that the stars of Senegalese wrestling are the biggest celebrities in the country.
"Even the visual I got is about the wrestling, Laamb, they like the superstars of my country, they had the endorsement deals, they are bigger than soccer players," he says. "People look up to them and it's a very interesting part of sports and I want to shine a light on that and it being from my country."
In addition to the premiere, the burgeoning spitter also talked all things music, life and MUDBOY with Lowe. You can listen to the track below and his interview from earlier today now through Apple Music.