Best New Tracks: Flying Lotus, Zayn, 21 Savage, Leon Bridges, NAV, Yung Bans and More
Some fire tunes for your weekend playlists.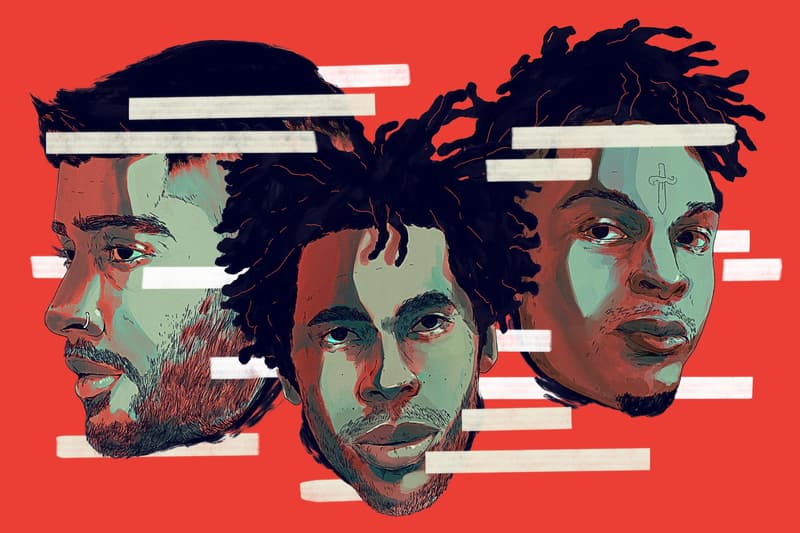 For the latest in our music roundup series, we compile another solid week of music that included an array of loose singles, EPs, mixtapes and albums. Of course, the week also saw some major headlines, including Kanye West nestled in the mountains of Wyoming with the likes of Nas, Kid Cudi and Travis Scott working on new music. And speaking of La Flame, footage of the Astroworld rapper getting into a near-altercation with Tory Lanez made its rounds on the internet this week that allegedly stemmed from a 2017 incident that was later squashed. Days later though, Travis Scott would make a random appearance on Twitch where he was live-streaming himself playing Fortnite with Drake, who appears to be releasing a single with Lauryn Hill, real soon. Meanwhile, on the note of altercations, Lil Bow Wow was a trending topic this week after a video surfaced of him getting dropped by one of Future's associates, Cheeks Bossman.
And last but not least, our thoughts and deepest sympathies go out to the family and friends of Craig Mack, who passed away this week at the age of 46.
21 Savage & Young Nudy – "Since When"
After tag-teaming with the 16-time world champ on "Ric Flair Drip," 21 Savage followed up with a new track this week alongside his cousin, Young Nudy. "Since When" is the first single off their rumored joint project that's currently in the works.
Flying Lotus Drops Seven New Songs
In 2017, he established himself as a creative force within the film industry, and now with 2018 in full swing, the renowned experimental sound-purveyor has taken to SoundCloud to share not one, not two, but seven new tracks.
Zayn Malik & August Alsina – "Don't Matter" (Remix)
What was supposed to be a major label release, ended up being shared prematurely on Zayn Malik's Twitter after the remix with August Alsina managed to leak this week. Luckily for fans, the song was made fully available for free download, but you can stream below.
Ross From Friends – "John Cage"
Ross From Friends is a British producer and the newest signee to Flying Lotus's Brainfeeder label. Having already dropped a number of stellar releases independently, the 24-year-old shared his official label release this week, titled "John Cage," which will be a part of his upcoming Aphelion EP due out on April 6.
Royce Da 5'9" & DJ Premier – PRhyme 2 (Album)
Hip-hop purists around the world rejoiced after the long-anticipated sequel to PRhyme officially touched down this week. The collaborative effort between Royce Da 5'9" and DJ Premier combine again for 17 tracks that include features from 2 Chainz, Roc Marciano, CeeLo Green and more.
Yung Bans & Lil Yachty – "Different Colors"
Despite having to clap back at Funkmaster Flex for his "wack rappers" list, Lil Yachty hasn't let any distractions stop him from releasing new music. This week, the Lil Boat rapper appeared on a new track with Yung Bans, titled "Different Colors." The Atlanta duo showcase an undeniable chemistry to say the least.
Leon Bridges – "Bet Ain't Worth the Hand" & "Bad Bad News"
Renowned jazzy-funk and soul purveyor Leon Bridges shared two new surprise singles this week, both of which will be included on his forthcoming album, Good Things. His last project, Coming Home, was released over two years ago to much critical acclaim and even received a Grammy nod for Best R&B album.
NAV – "Freshman List"
After somewhat of a slow start to the year after a breakout 2017, NAV shared one of his first pieces of music in 2018 this week, called "Freshmen List." With the release, he also announced his first ever headlining tour with 88GLAM that will hit 20 cities in total.
Saweetie – High Maintenance (EP)
Buzzing internet sensation Saweetie officially dropped off her debut project this week, called High Maintenance. The EP includes her breakout hit "ICY GRL" which went viral and eventually led to the Bay Area artist getting signed to Warner Bros.
Be sure to check out our previous music roundups for the best drops of weeks past.