The Fashion Law Reviews 2017's Biggest Lawsuits
adidas, Louis Vuitton, Amazon, Kering and more duked it out in the courts this year.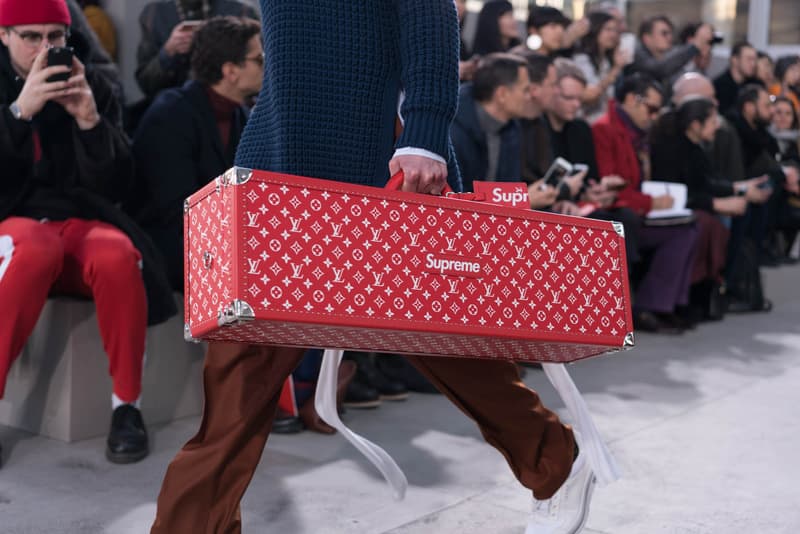 Companies like Pantone and Merriam-Webster are wrapping up 2017 with year-end lists, and The Fashion Law joins in with a rundown of the year's most notable lawsuits. Ranging from Forever 21's many squabbles, to sexual abuse allegations, the year was rife with controversy.
Louis Vuitton's clash with independent label My Other Bag takes the top spot, with courts siding with the smaller brand in an argument over copyright law, which prompted the fashion giant to file with the Supreme Court and get denied an appeal. The sexual abuse allegations against photographer Bruce Weber take number 3, while Forever 21's battles with adidas, Gucci, and Puma take the fifth, sixth and seventh spots, respectively — interestingly, the suit with Gucci takes the form of a tit-for-tat challenge, with the rip-off-happy retailer taking Gucci to court over copyright allegations, as opposed to the other way around. Finally, an allegation over Amazon's misleading advertisements and a skirmish between mega-retailers Amazon and Alibaba round out the list.
Check out the list below and read about each case on The Fashion Law's site.
1. Supreme Court Denies Louis Vuitton's Appeal Over "Parody" Tote Bags.
2. Carolina Herrera, Oscar de la Renta Quietly Settle Designer Legal Dispute.
3. Male Model Files Sexual Harassment Suit Against Bruce Weber.
4. How LuLaRoe Went from a $1 Billion Business to a Magnet for Multi-Million Dollar Lawsuits.
5. Forever 21 Sues Trademark "Bully" adidas, Says "Enough is Enough."
6. Forever 21 Slaps Gucci with Strongly-Worded Trademark Lawsuit.
7. Puma Files Patent, Copyright, Trade Dress Suit Against Forever 21 Over Rihanna Shoes.
8. New Ruling in Beyoncé Photo Case Poses Potential Risks for Websites.
9. Amazon is Tricking Consumers with its "Ships from and sold by Amazon" Label, Per New Suit.
10. Kering, Alibaba Settle Counterfeiting Lawsuit … Again. But Will it Stick?