Jeff Bezos' Blue Origin Has Successful Rocket Launch, Sets Sights on Elon Musk & SpaceX
The race to space begins.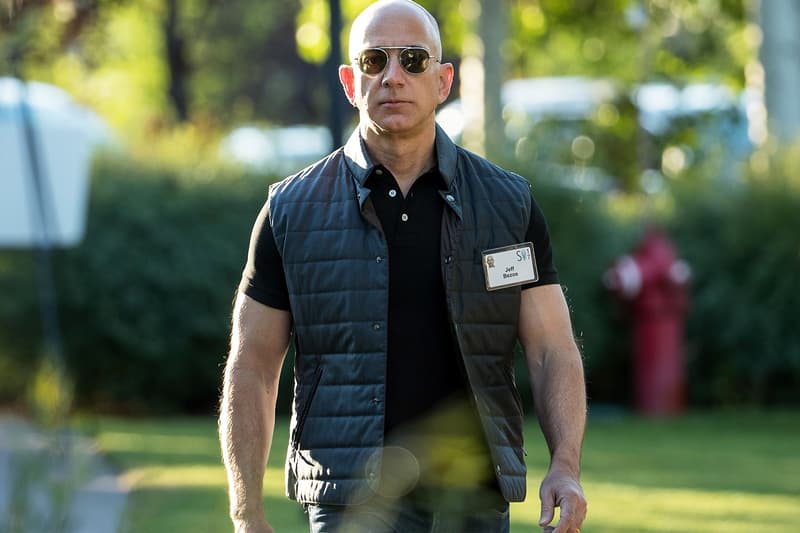 SpaceX has suffered delays and setbacks this week in regards to the launch of its Falcon 9 rocket and Dragon capsule, but competitor Blue Origin hasn't. Blue Origin, owned and founded by billionaire Amazon founder and CEO Jeff Bezos, successfully launched its new unmanned Shepard rocket from its launch site in west Texas.
Accompanied only by a dummy in the capsule, also known as Mannequin Skywalker, the new Shepard system is an entirely reusable system that works with a vertical launch and landing to propel the capsule into space. The booster and capsule launched more than 250,000 feet into the air and successfully landed upright on the launchpad at 6.75mph, gently falling down with parachutes. "Known as Mission 7 (M7), the mission featured the next generation booster and the first flight of Crew Capsule 2.0," said a statement from Blue Origin. Blue Origin already has customers contracted to fly to space sometime next year with Bezos saying in April that the time spent in space will take less than 10 minutes, with the entire process — boarding, the flight to space, re-entry and landing — clocking in at under an hour.