The Falcon Heavy: World's Most Powerful Rocket
Elon Musk introduces his latest creation.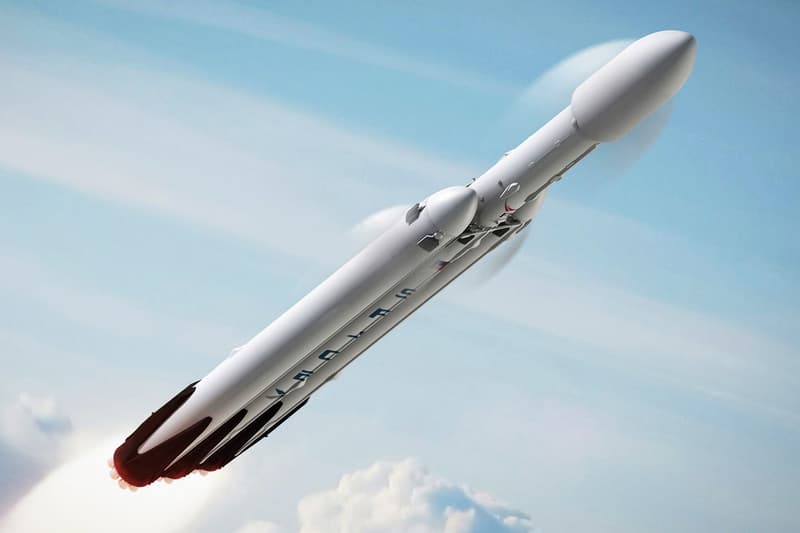 Elon Musk just completed the world's largest battery; the Tesla founder and CEO of SpaceX now teases the world's most powerful rocket — the Falcon Heavy. The invention if fully operational will become the world's most capable spacecraft able to lift over 54 metric tons — or a jet full of passengers — into orbit. In order to handle such weight, the rocket requires 5 million pounds of thrust at liftoff — a magnitude best summarized by 18 large aircrafts at full power.
Below is a SpaceX graph comparing historical models:
According to the company, only the Saturn V moon rocket, last flown in 1973, beat out the Falcon Heavy. The spacecraft intended for missions to the Moon and Mars might grant incredibly fast intercontinental travel on Earth.
Most exciting is news of its test launch scheduled for this month. On Twitter, Musk revealed the planned destination and payload.
Payload will be my midnight cherry Tesla Roadster playing Space Oddity. Destination is Mars orbit. Will be in deep space for a billion years or so if it doesn't blow up on ascent.

— Elon Musk (@elonmusk) December 2, 2017
If you simply can't wait, NASA has just announced a television airing of a SpaceX Dragon launch next week.