A+I Architects Creates a Colorful Dichroic Glass-Outfitted Workspace
Changes color as you move around the space.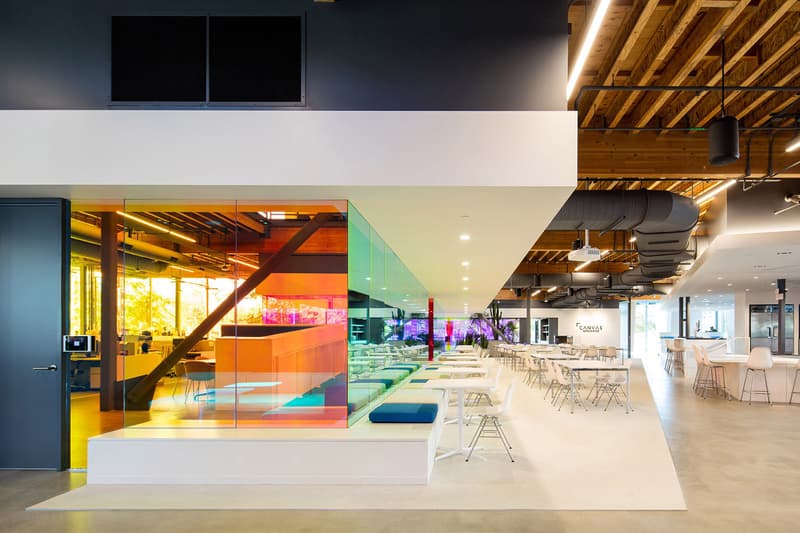 1 of 8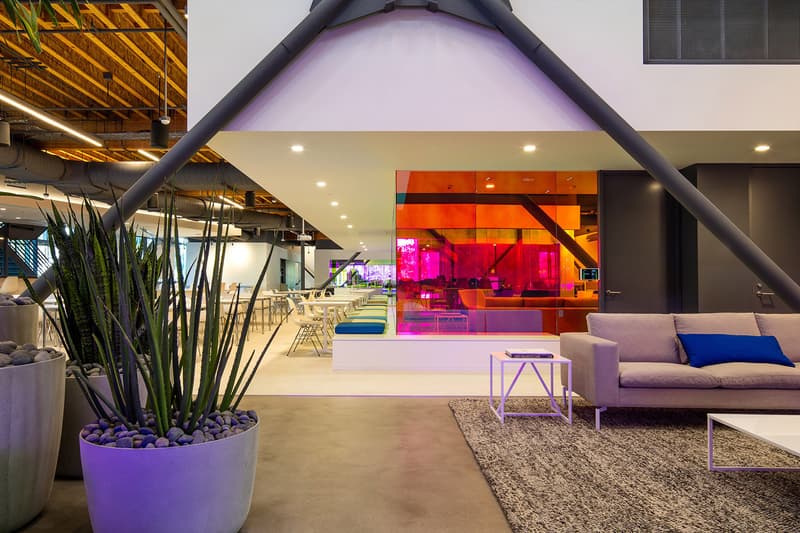 2 of 8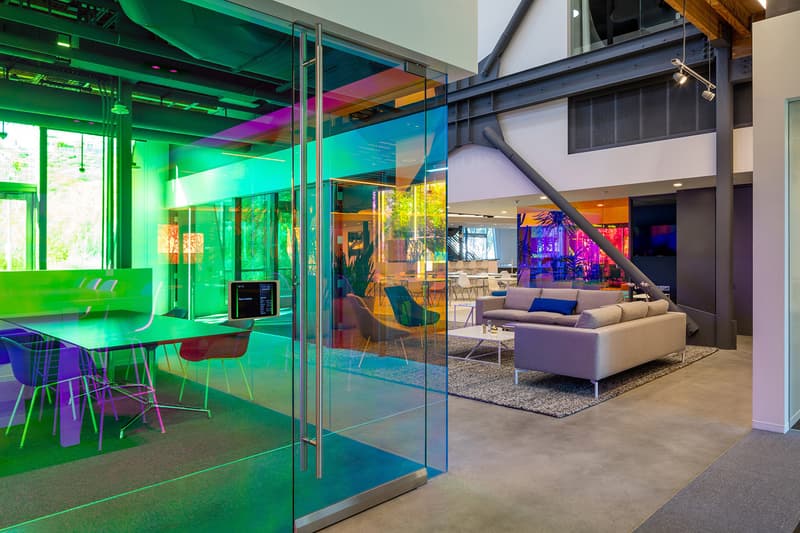 3 of 8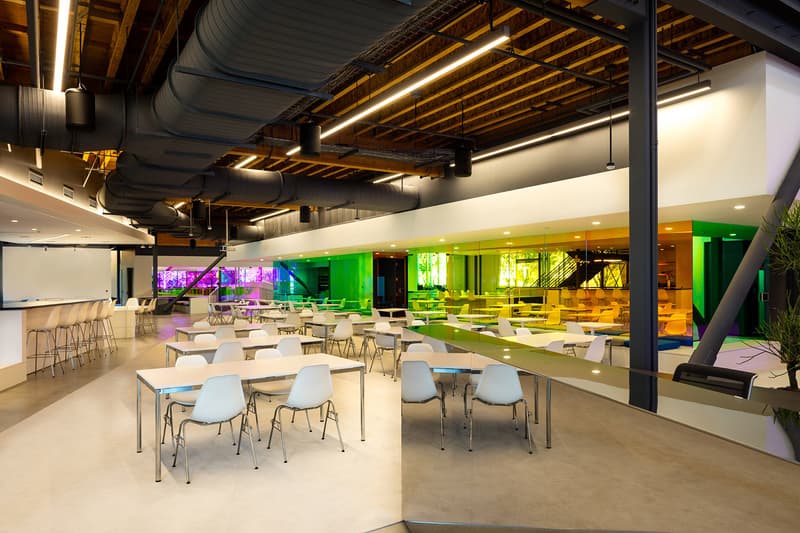 4 of 8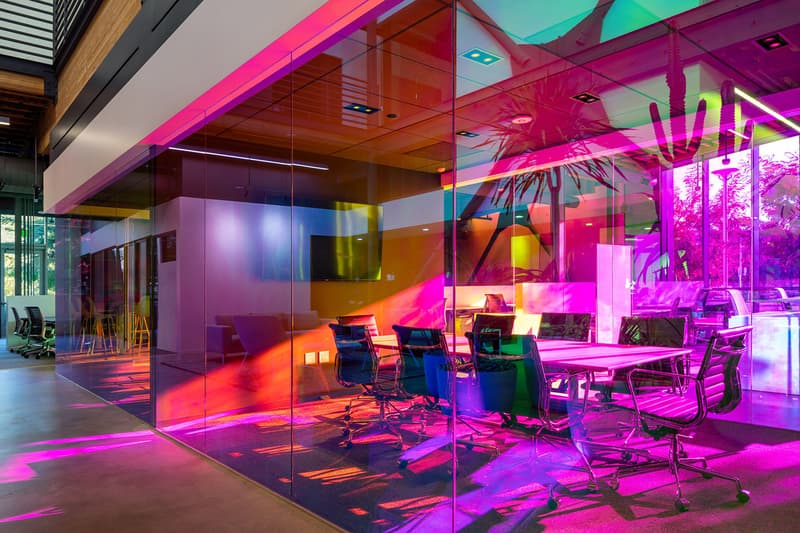 5 of 8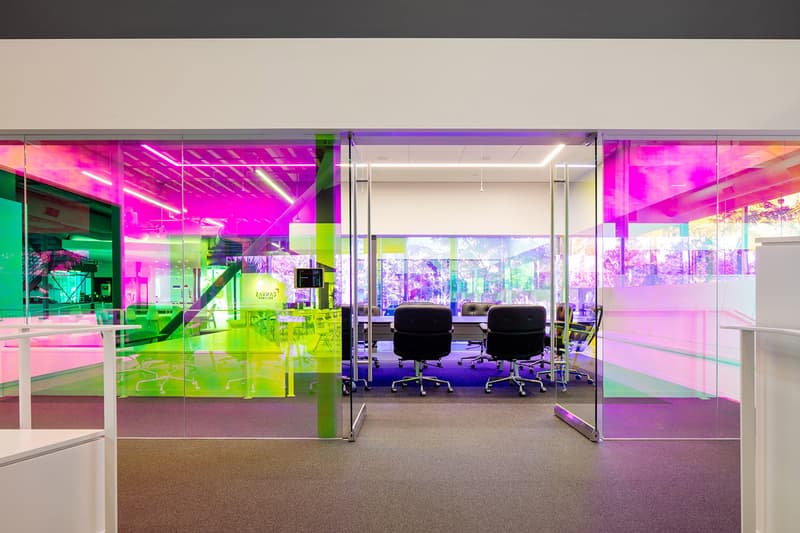 6 of 8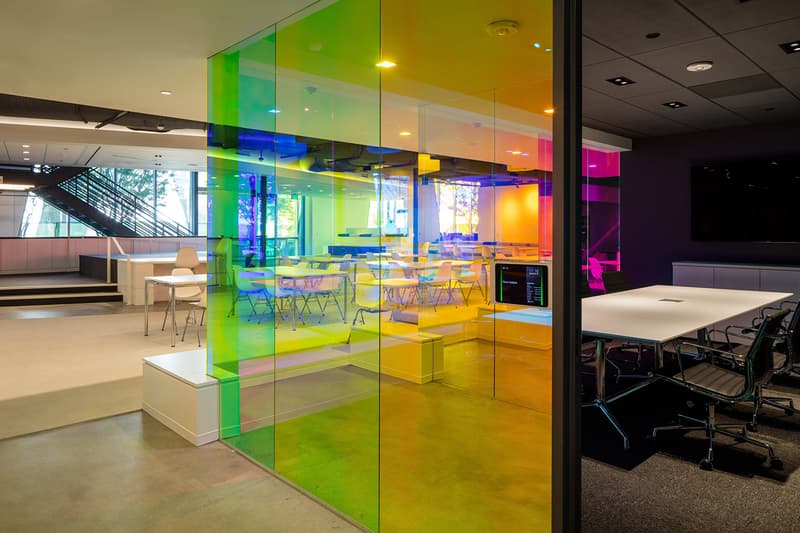 7 of 8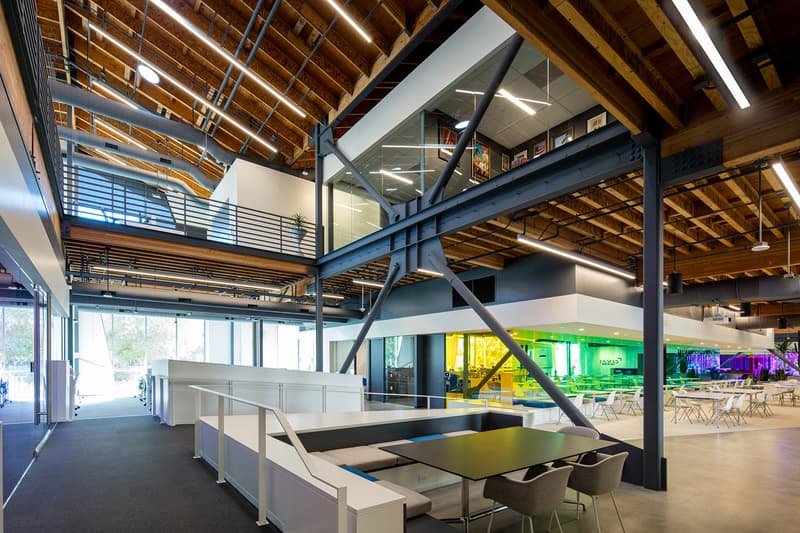 8 of 8
New York-based architect firm A+I was recently called upon to reinvent the shared working space of advertising agency Canvas and were tasked with creating a physically cohesive work environment for a young venture still in the process of defining its own culture. "The company had no purpose-built space that preceded this, no employee culture they were designing around and no identity yet to perpetuate," explained one of the architects.
An expansive open floor plan spread out over two stories, A+I went about devising a layout that would, not only emphasize the spacious structure, but still host secluded areas for when private meetings were in order. At the heart of the plan lies the "all hands space," which, if needed, could accommodate everyone in the organization. Branching out from this multi-purpose social area are individual workstations and other such functional rooms. The reinvented spaces are then characterized by vibrantly-hued glass sectionals, which feature a special film coating that changes color when viewed from varying angles.
When asked to comment on the projects colorful quality, a representative from A+I had this to say:
"Dichroic glass denotes collaborative areas in the center of the space."

"If color represents creative energy, the changing colors from varying vantage points as one moves through the space illustrates [...] the incredible surge of creative fluidity Canvas Worldwide strives for."
Take a look at the images above and let us know what you think of this workspace. In case you missed it, have a look inside KITH's new Hirshleifers shop.