visvim Spotlights Traditional Tairyo-bata Flags in Latest Dissertation
Origins and intricate dyeing processes.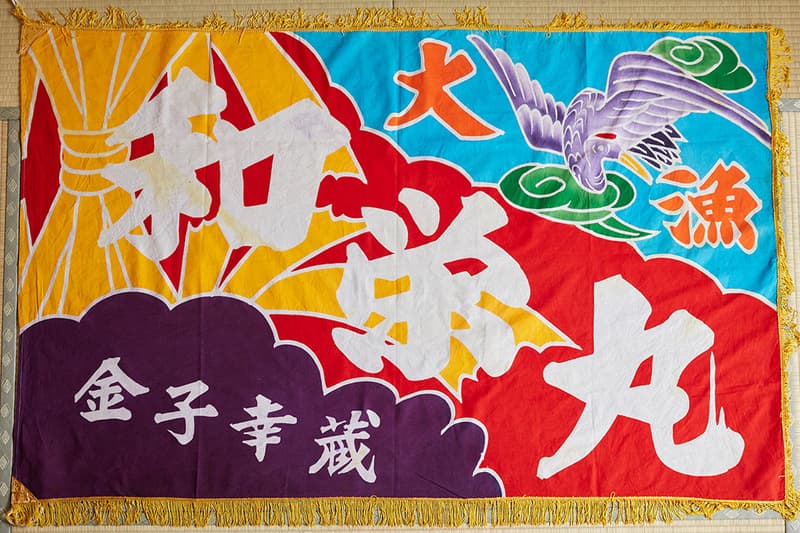 1 of 11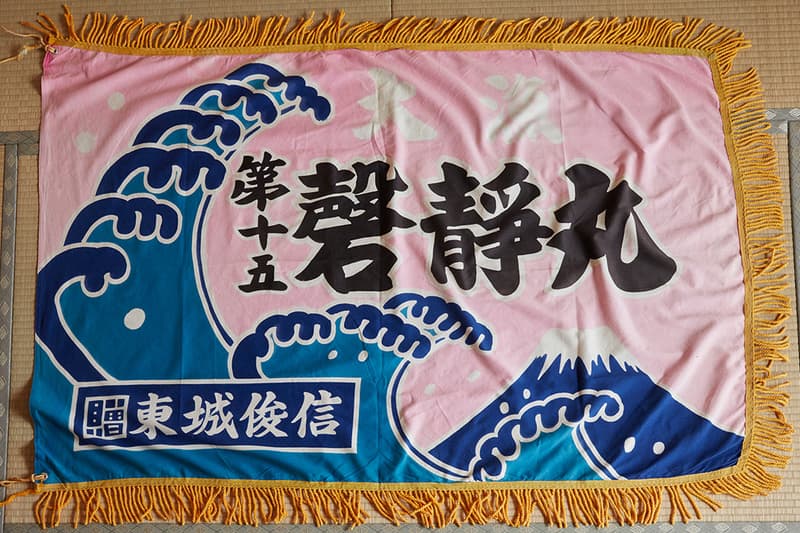 2 of 11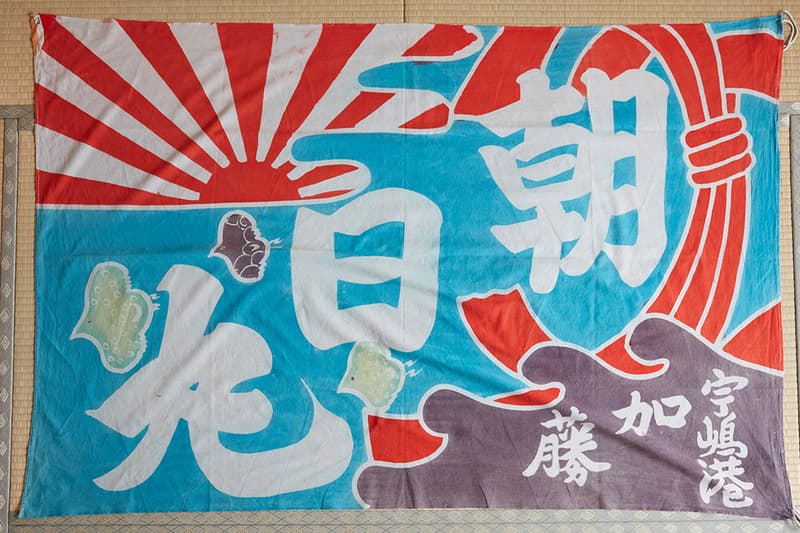 3 of 11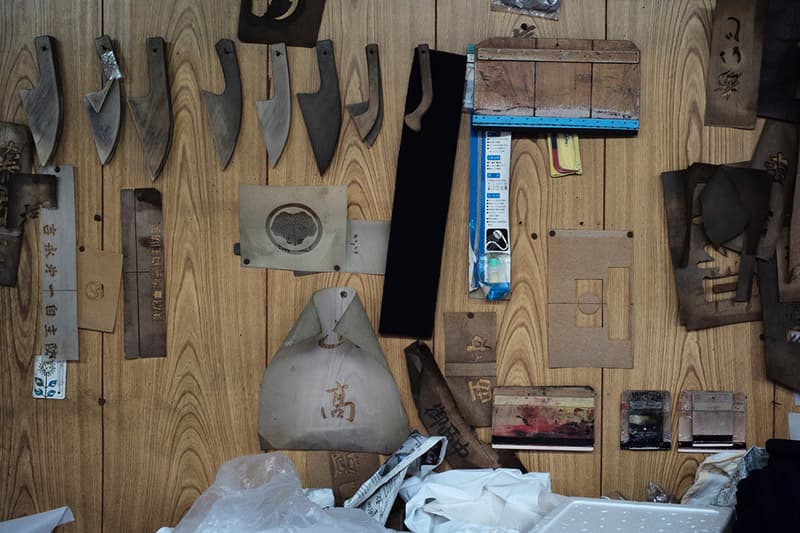 4 of 11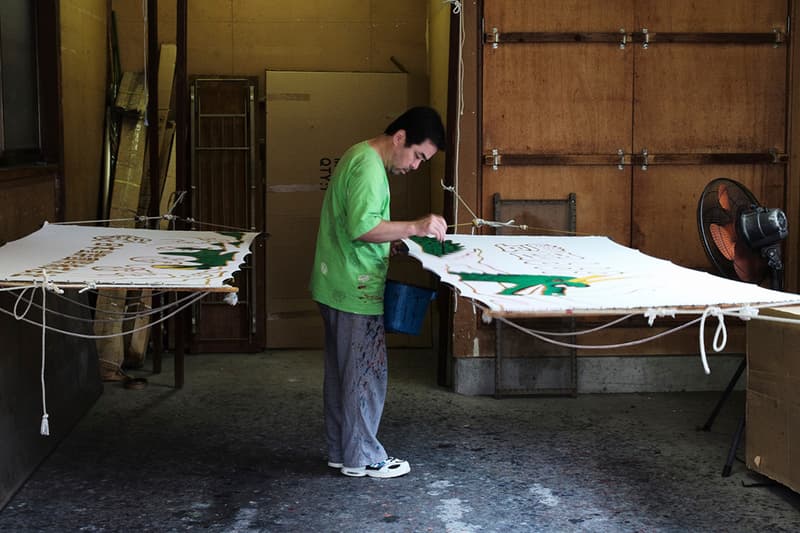 5 of 11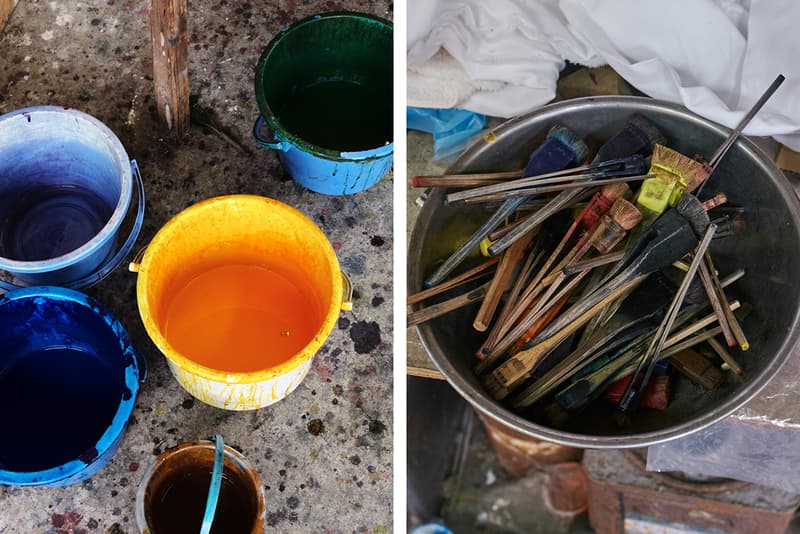 6 of 11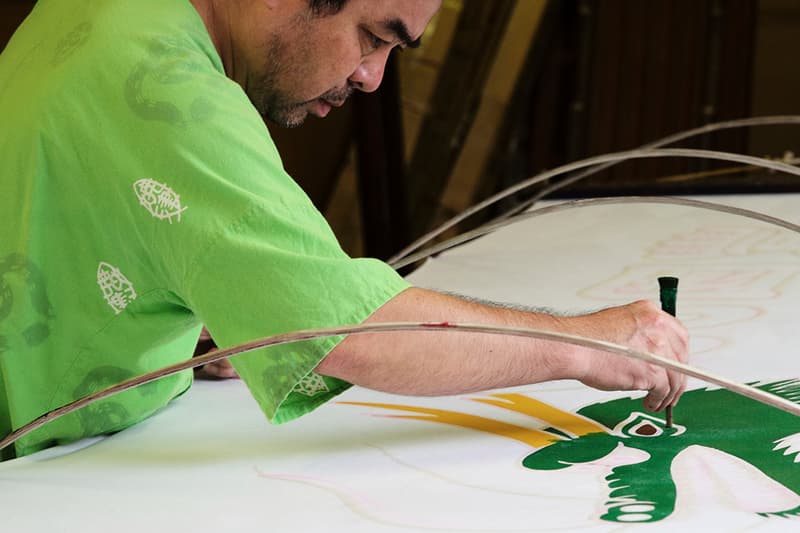 7 of 11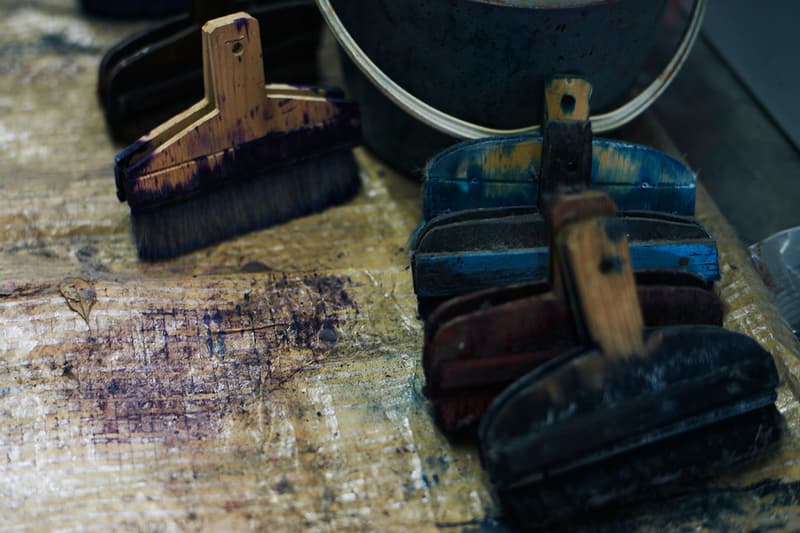 8 of 11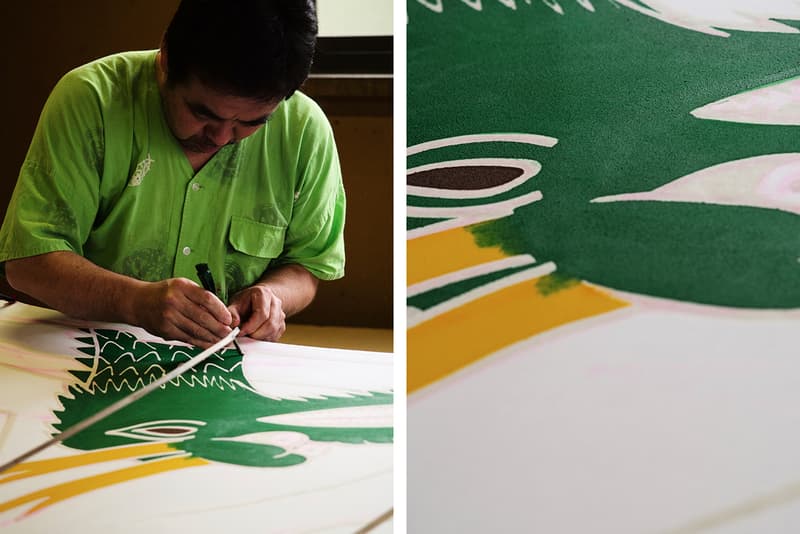 9 of 11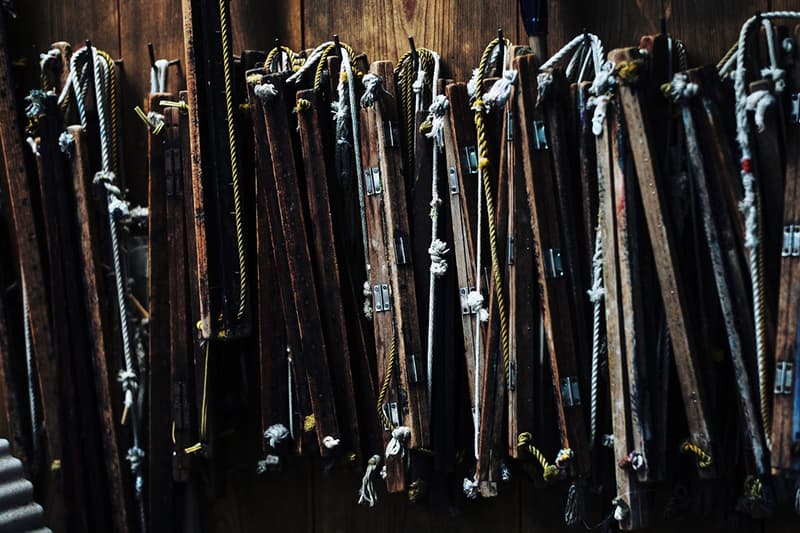 10 of 11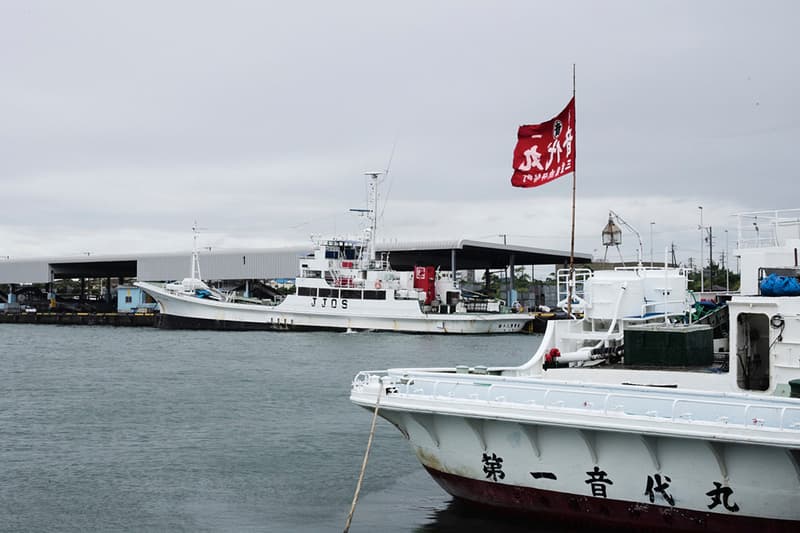 11 of 11
Hiroki Nakamura of visvim has shared his latest dissertation that touches upon the age-old processes of dyeing traditional Tairyo-bata flags as well as its rich origins in Japan. The colorful flags initially served as communication tools for fishermen before marine radio existed. For example, "when little or no fish were caught, the flag was not raised, or in some regions, a white flag was raised instead," Nakamura expressed in the essay. The flags were embellished with alluring wave patterns, fish graphics, as well as the names of the ships.
Nowadays, Tairyo-bata flags are produced as festive decorations for corporate events or sports teams. In fact, only two dyers remain in the prefecture that is known for manufacturing Tairyo-batas. Shizuoka Prefecture's Takahashi Somemonoten fishing company has produced the intricate flags for the past 120 years. "Tairyo-bata have illuminated these ports for years and spurred by the sight of the stunning seas of Yaizu, craftsmen continue to pass down this cultural relic to coming generations," said Nakamura.
Head over to visvim's official website to learn more about Tairyo-bata flags and then check out our most recent interview with Hikori Nakamura.