Hiroki Nakamura Talks visvim's First American Store, NYC Fashion, Design and More
All at visvim's latest New York pop-up event.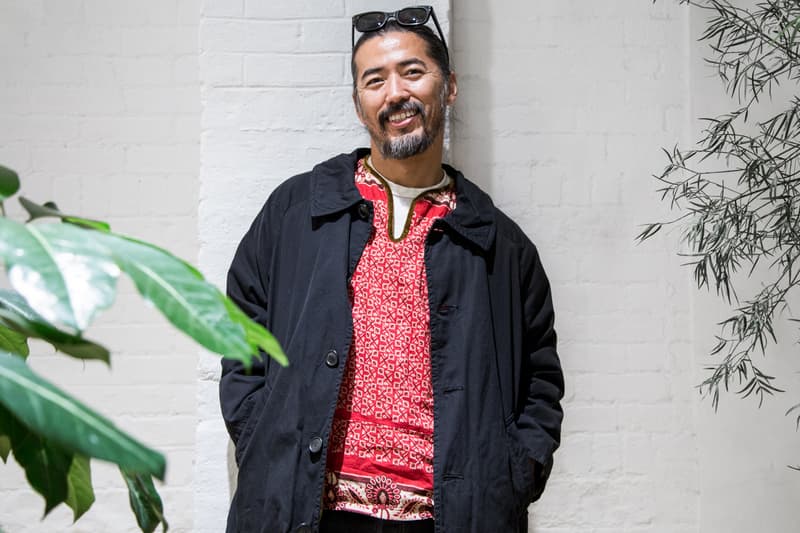 visvim and its founder/designer Hiroki Nakamura occupy a unique place in menswear as arbiters of Americana by way of Japanese artistry, offering an inimitable blend of progressive technology, traditional craft and iconic shoe silhouettes. The brand's NYC pop-up opened only a few months back — the first flagship location for the brand's menswear — and it's set to close in less than two weeks. Recently, the pop-up held an event celebrating the brand's long-lasting partnership with Vibram, and we sat down with Nakamura to discuss potential store locations, his design ethos and more.
You're Japanese, and Vibram is Italian. Why host this event in New York City?
Well, I didn't know Vibram was from Italy, I only learned about them by looking at vintage boots. Later on, I was working for other companies and I used Vibram soles for shoes. I didn't think about where they were from. Now, I have this pop-up space in New York, it's a beautiful space, and it just made sense to put them together. After all, I discovered Vibram soles from utilitarian American boots, so it felt authentic and natural to do it here.
Are there any plans to make this pop-up permanent, or open a different North American store?
We'd like to open a store in North America but we're still hunting for a space. It has to be the right place at the right moment, because we'd like to expand. It's tough because we need a unique space that I feel right about. Just like the outsole designs, the location has to have a reason or purpose. Eventually I believe we'll find the right space — we're still looking for one. If anyone hears of a good spot, please let me know! [laughs]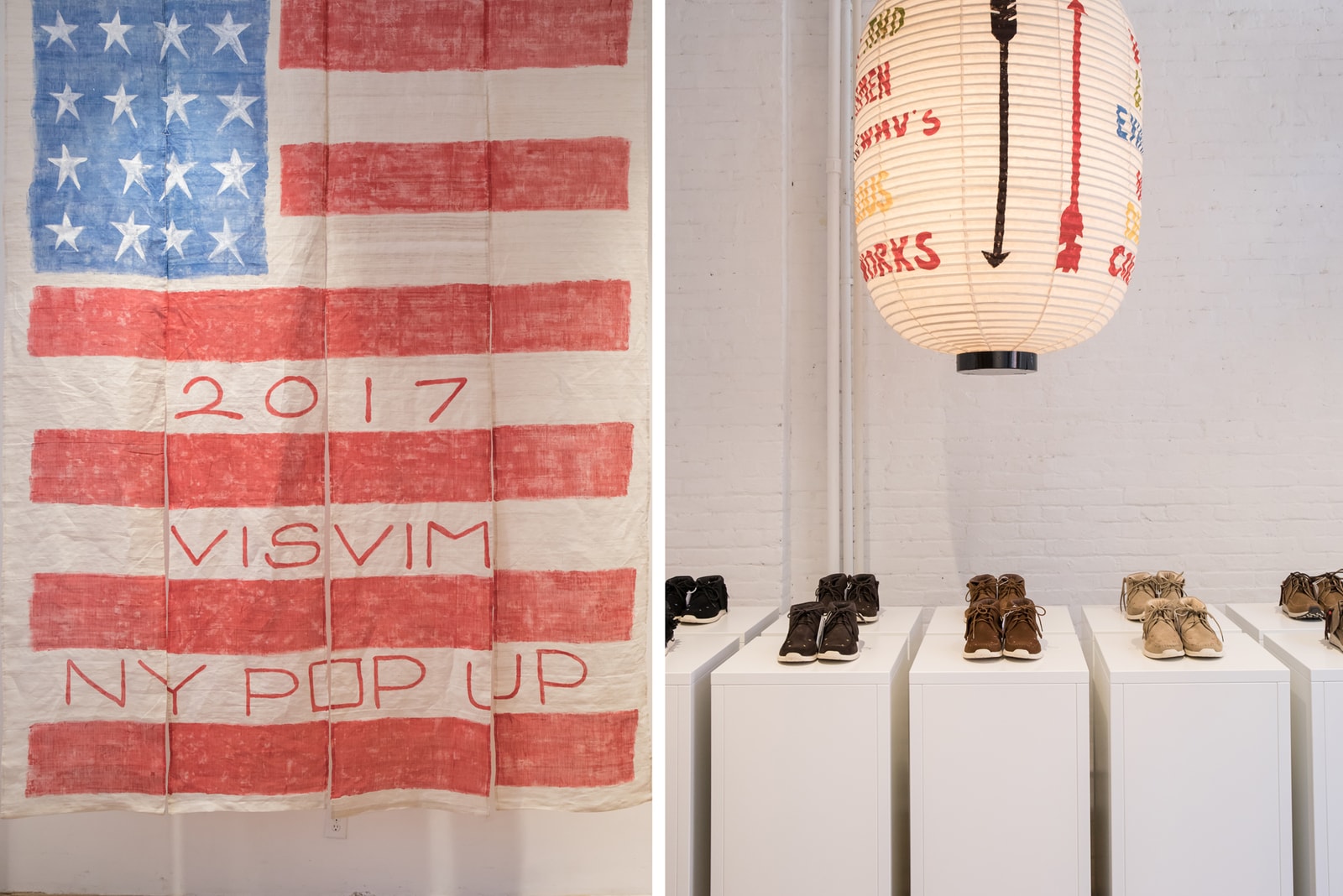 What are your thoughts on New York's fashion?
I think NYC is so diverse, you know, it's a melting pot. All the street culture and traditional Americana while the older generations and hippies wear their tribal clothes. To me, NYC is inspiring and diverse in that way – there are so many styles and you can be anything. You can wear pajamas and be stylish! I like that it's a place for free thinkers. I like New York and where I live in LA, they're both very free.
How does it compare to Japan?
In Japan, it's up to you. You have to push to be free; you can be anything, but you have to motivate yourself. You've got to shift, like a car, you've got to have a little drive to be free. So when I see people in Tokyo dressing totally crazy, I think "Wow! That's so amazing and so cool." People in Tokyo, they can be extreme and cool, but they have to push. [Japanese style] is not only Harajuku, even with older gentlemen, I sometimes think, "Wow! Where'd that come from? where've you been hiding?" I once saw a Japanese gentleman in Ginza, who dressed in an old, classic suit style with a Japanese tweak, and it was really fantastic. Sometimes Japanese people wear kinagashi [traditional clothing] with something like a Panama hat — I think that's so cool.
What do you think about American style?
I love Americana. I see myself much more open to Americana, outdoors, utility style. American style is very open, they come up with totally new ways of thinking and that's cool to me. Totally new concepts. For example, with sneaker culture, in America, it's like everybody's inventing new things. I don't see so many sneakers elsewhere, but everyone wears them here. Eventually they'll make something new, you know, this market has a capacity to close but still accept, which I love about it. I don't know if that's 'fashion' or not.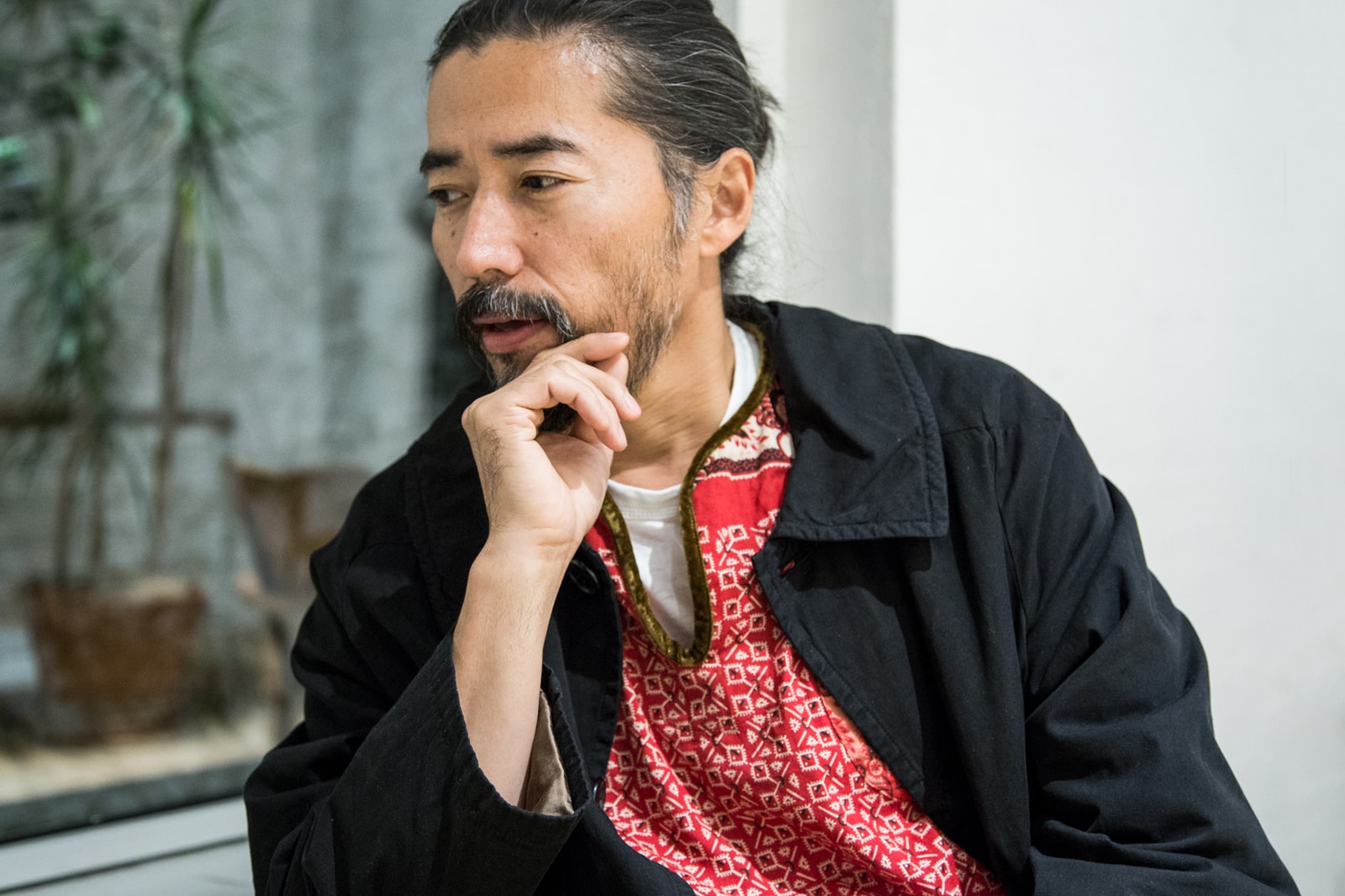 Are there any new designers, artists or brands that interest you?
Well, I try to not look at other designers because my designs will begin to look like what they make; it'll influence my own designs, so I try to not look. But I'm sure there are a lot of other young designers who do an amazing job.
What about inspiring music or art?
Yes, I love music and movies and old photos. It's about having an imagination and making a story. But for me, the biggest inspiration is all about the construction of product and materials. Mixing those kind of things with production is my concept. That's what I do in my head. It's important to design from the inside, then the outside is formed naturally. What I want to do is design internally and put it together.
We know you're friends with John Mayer, who is a huge fan of your label. Kanye West is also a big supporter, have you ever met him?
I've met him a few times. I think he's amazing. he has so many supporters and he's so influential. To me, whoever has that kind of success and fame, has to have so much energy and creativity. I really respect that and I'm really happy for him. I always want to keep working on my things, and he encourages me.
When you create, you're obviously focus on the craft and authentic designs. Does the environment affect how you create?
I do care about the environment, but I am not a scientist, so all I can do is make good products that last a long time. If there's a lot of things that last a long time in the world, it'll be a good place. That's what I'm trying to do. I'm sure there's a whole discussion about what's right or not, but I'm not the right guy to talk to. I just want to focus on what lasts a long time. For example, I've been wearing these shoes [gestures down] for years and I want to pass them on to someone in the future. I want someone to discover them and put them on the wall and treasure them. I want my shoes to inspire someone in the future to think, "this is a beautiful antique."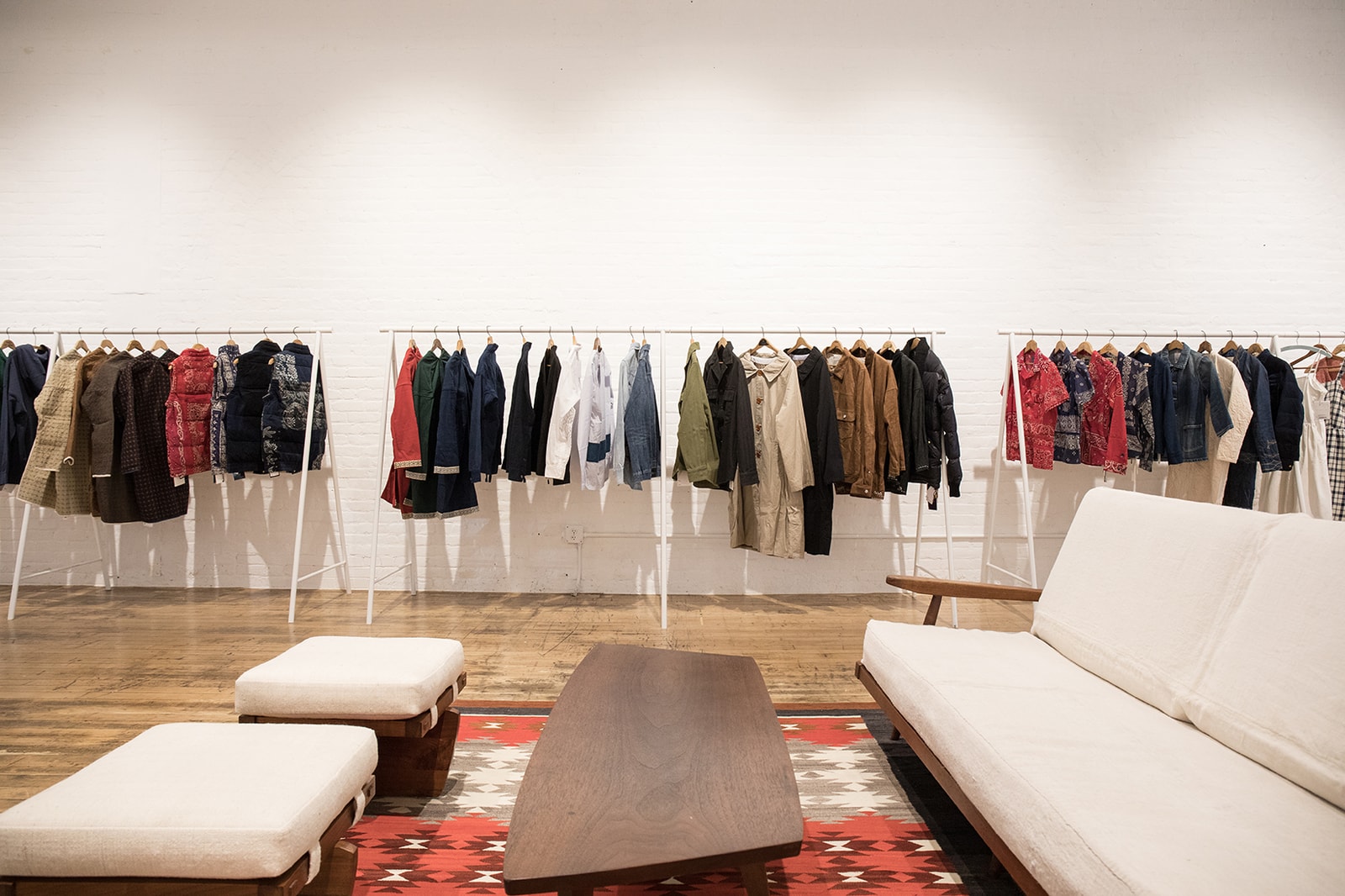 How was your 2017? Any goals for 2018?
2017 was a great year: the pop-up opened in NYC as did my concept store in Santa Fe. I want to be even more creative next year and I want to enjoy creating. I want to enjoy what I do. Sometimes it's hard, because there's business and time pressures, but that's why I opened my store in Santa Fe; I wanted to do something fun and creative, so why not? If you think about business, it's not the biggest city in the USA, but I wanted to make something nice and do something personal. I have to remind myself, even if the company grows bigger, I still need to stick with my core beliefs
It's interesting you talk about pressure and stress, because in every photo I've ever seen you're wearing sunglasses and have a big smile. How do you always stay so happy?
I'm happy because it's important to be happy. Everything we do is for the purpose of being happy. Because even buying shoes — no one wants to spend all that money on shoes to not be happy. I want to be happy.
---
For more visvim, look to two recent editorials of the brand's goods, from intelligence magazine and eth0s Shanghai.
Join Our Discussions on Discord
The HYPEBEAST Discord Server is a community where conversations on cultural topics can be taken further.