Virgil Abloh Talks "Aggressively Creative" Agenda in New Interview
Giving shout-outs to Tom Sachs and Diddy.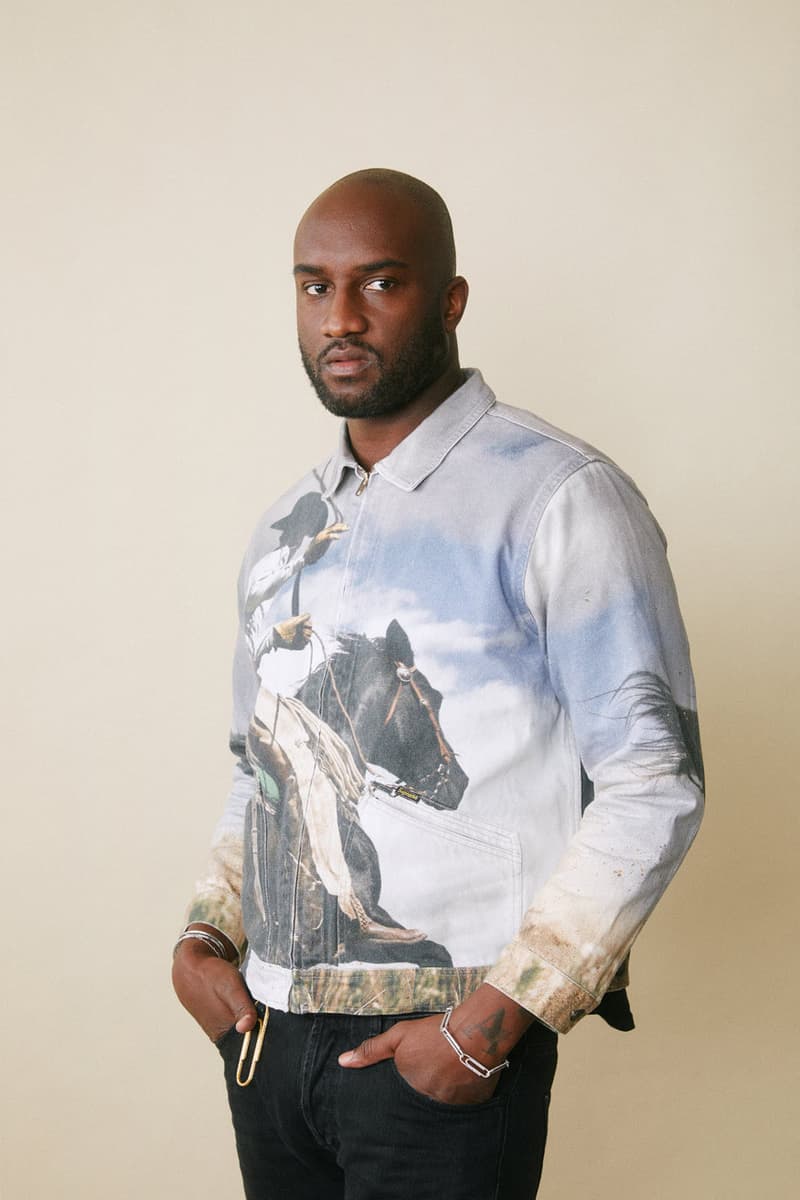 Off-White™ mastermind Virgil Abloh has had an incredible year, with high points including taking home prizes at The British Fashion Awards, working with IKEA, and speaking at Harvard. Most recently, the creative was spotted at Miami, both performing and taking part in the Social Studies event. To close out his 2017, Abloh sat down with PAPER for a wide-ranging discussion, touching on topics like his inspirations and heralded Nike collaboration.
On whether Abloh considers himself a "fashion person":
I think that the first sort of misstep in modern design is to limit and classify yourself. I'm up for any sort of terminology to describe what I do, but [I] want to be creative and find ways that creativity can make a meaningful contribution to culture.
On transitioning from architecture to DJing and designing:
My college roommate was a kid named Gabriel Stulman, and we were both super inspired by everything related to culture. We had a subscription to GQ, we were living like that lifestyle, and there was this issue of Puff Daddy and we were like, "This is the motivation — we want to live the best lifestyle possible." … it was just like he is self-made and living… he's not subscribing to any limits, it's lifestyle first. From that moment on, we were going to the farmers' market, doing dinner parties. I was DJing in high school and I was still DJing in college. … I said then even though I was in engineering that I was going to spend half of my time on something practical but the other half doing this party and making a night and a brand of heavy hip-hop in college. … We just fulfilled the need, but then we also had shoeboxes full of cash. We would drive to Chicago to Michigan Avenue and spend it at the Louis Vuitton store, or Kenneth Cole at the time.
On finding the success he desired:
Yeah, it's weird. A person that has my personality doesn't rate achievements and success in a way, which can also be another sign of a workaholic. My motivation isn't to get towards an achievement. It is sort of just to have a dialogue with myself and think of ideas, execute ideas and do more ideas. Like Tom Sachs says, "The reward for good work is more work," and that's what I'm into. To say that some level of success or achievement would mean to stop doing what I'm doing doesn't exist.
On creating "The Ten" with Nike:
It was a beautiful relationship because it was harmonious from both sides. There was an idea that sort of progressed the brand forward but at the same time underlined what the brand stands for. Innovation, athletic performance, but also remain so iconic and represent a certain style and cultural attachment. We both came to the table and aligned, and I think when that happened the product sort of resonates at a different level. That was an example of a good collaborative process.
On failed projects:
Failure and success, they're just measured by the gratification of seeing something released, and then going on to the next. I'm more interested in an overall body of work than whether or not each individual project is a success or failure, just because I feel like you can't. One of the philosophies that I abide by is that time is a huge factor in everything. What might seem like a success or failure now, in 10, 20, 30 years could be the complete opposite. I don't really have a preoccupation with what is good or not. My goal is, if it's valid enough, release it and go on to make more.
Read the entire piece on PAPER's site. In the meantime, take a close look at the designer's Timberland collaboration, available to pre-order for $933 USD.