Pepsi Is Dropping a Salted Caramel Flavor, Too
The soda game latches onto the popular trend.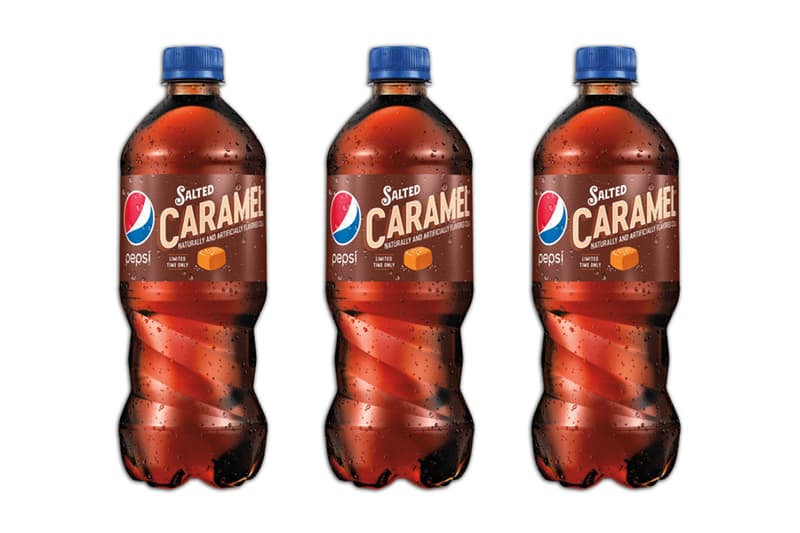 Pepsi is the latest major beverage company to join in on the salted caramel frenzy. After revealing plans to bring cake-flavored cola to Japan, the brand has introduced a Salted Caramel product.
Available in the American market, Salted Caramel Pepsi is a limited-edition flavor with less sugar than the normal Pepsi and sweet, dessert-like natural and artificial flavors. Salted Caramel has become one of the most popular contemporary trends in sugary and savory foods; from Krispy Kreme donuts to Starbucks mooncakes, the flavor is everywhere right now. With Pepsi hopping on the bandwagon, sweet-toothed culinary adventurers will be able to indulge their salted caramel fix when they're heading down the soda aisle. At present time, the response on social media has been mixed, but it looks like Pepsi will be pushing this one until the end of the year.
You can take a look at the packaging for Pepsi's new Salted Caramel flavor above, and head on over to your local convenience store or market to hunt down your own bottle.
Not to be outdone, Coca-Cola also added a coffee flavor to its recent lineup.