The Best New Music Releases of The Week: Travis Scott, Kelela, Lil Pump and More
Hottest tracks from the first week of October.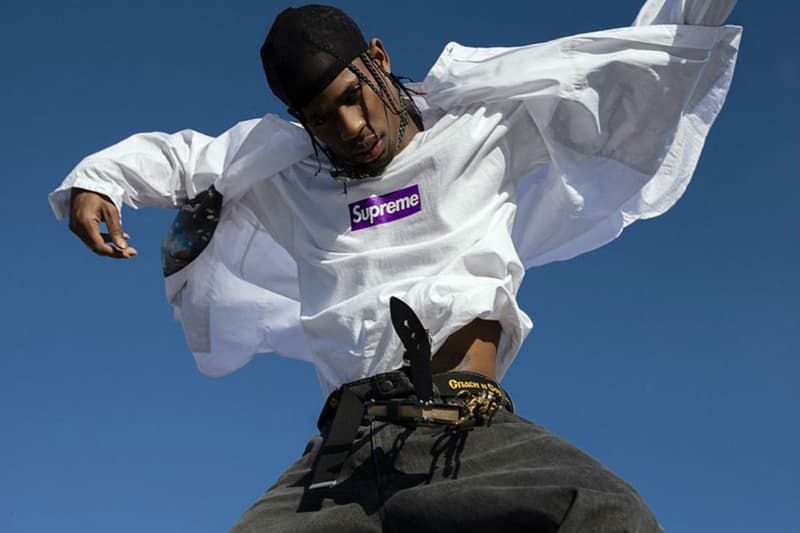 Aside from the singles, the first days of October ending up becoming a week of new album and mixtape releases. In the past 24 hours alone, we saw respective new projects from Kelela, Giggs, Zaytoven, Trippie Redd, TOKiMONSTA, Lil Pump and even one from NBA All Star guard, Damian Lillard — otherwise known as Dame D.O.L.L.A.
Aside from the music, also capturing headlines was the newly rebooted TRL show from MTV that kicked-off with notable guest appearances from Lil Uzi Vert, Migos and Playboi Carti who unexpectedly judged a Milly Rock contest amongst fans who were randomly selected from the studio audience. In addition, we also learned that Dennis Graham, father of Drake, got a tattoo of his son's face on his body, while King Krule told the world he "couldn't be bothered," after Kanye West reached out to him to stop by his studio.
Check out our picks for the best releases of the week below and let us know what you think in the comment section.
Smokepurpp & Travis Scott Release "Fingers Blue"
Buzzing South Florida rapper Smokepurpp dropped his new project Deadstar last week after it was formally announced he is now signed to Travis Scott's imprint Cactus Jack Records. Strangely enough, one song that wasn't able to make the cut is "Fingers Blue" featuring Travis Scott, which Purpp released regardless earlier this week. Check it out below.
Lil Pump Releases Debut Mixtape
Lil Pump has been steadily buzzing throughout the course of 2017. While some of that is due to his rowdiness, the Florida rapper — who is still only 17 — has managed to build quite a following thanks to a plethora of quality bangers. Check out his debut mixtape below.
Kelela – Take Me Apart (Album)
Kelela has released her first project since 2015′s Hallucinogen and her first official full-length ever. The long-awaited project also includes very well-received fan favorites, "LMK," "Frontline," "Waitin" and "Blue Light." Take Me Apart comes in at 14 tracks and perfect for chill-out vibes, if that's your thing. Listen in below.
Bones – Failure (Album)
2017 has geared up to be another successful, prolific year for the TeamSESH collective. With its members releasing more and more music while fine-tuning and perfecting their sound with every new release, Bones drops off his first major release of 2017 following a trio of mixtape releases earlier this year (Disgrace, Unrendered & NoRedeemingQualities). Check it below.
Trippie Redd – A Love Letter to You 2 (Mixtape)
After dominating the SoundCloud rap circuit, Trippie Redd has officially dropped off the sequel to A Love Letter to You this week. The second coming follows months of buzz surrounding the young Canton, Ohio rapper after he released his mega-hit, "Love Scars/You Hurt Me." Stream the full project below.
Giggs – Wamp 2 Dem (Mixtape)
After capturing the collective attention of newfound Grime fans around the world with the release of his Landlord album back in 2016, Giggs delivers on his promise with the release of Wamp 2 Dem, a new 13-track effort featuring the likes of Popcaan, Young Thug, Dave, Lil Duke, 2 Chainz, D Double E and more. Stream the entire project down below.
Lil Pump & Smokepurpp – "Aight"
Arguably two of the hottest coming out of South Florida now, Smokepurpp joined forces with fellow Floridian spitter Lil Pump for a new slapper this week called, "Aight." Despite them both dropping projects this week, the song never made the cut on either one. Chances are, there were sampling clearance issues. Either way, you can still enjoy it below.
Four Tet – New Energy (Album)
Veteran British DJ and producer Kieran Hebden, better known to fans as Four Tet, has released his ninth full-length this week titled, New Energy. The experimental project uses a variety of different sounds to create hypnotic vibes over the project's 14 tracks. Press play below.
Tyga – "Boss Up"
The G.O.O.D. Music rapper wasn't kidding when he said he was dropping a "singing album," as this week saw one of the first previews off his forthcoming album titled "Boss Up." As promised, he's really going melodic R&B this time around and it might be some of his best work to date. Check it out below.
Smino & Sango – "Sorbet"
One of the low-key drops off the week came from St. Louis-area MC Smino who teamed up with groovy sound purveyor Sango for this new track called "Sorbet." The track opens with the classic Marilyn Monroe birthday soundbite for obvious reasons before Smino goes on to rap about the tribulations of daily life. Check it out below.
Be sure to check out our previous music roundups for the best drops of weeks past.
Join Our Discussions on Discord
The HYPEBEAST Discord Server is a community where conversations on cultural topics can be taken further.