Madison Square Garden Is Now Offering $400K USD Ticket Packages
The packages include admission to every Knicks and Rangers game.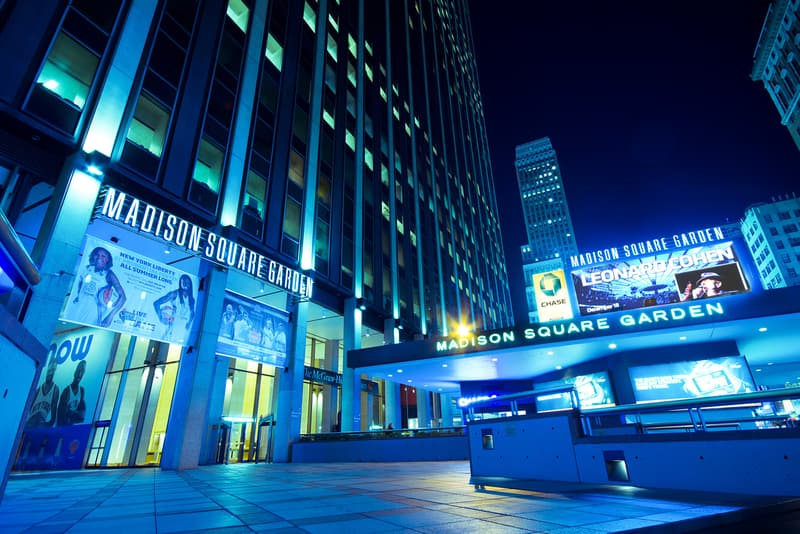 The controlling group behind Madison Square Garden has teamed up with one of the most prestigious businesses in the Manhattan area to introduce an ultra-luxury suite inside the arena. Dubbed the "Suite Sixteen," the new spot is made in partnership with Tao Group, a high-end restaurant and nightlife company. A source close to the situation told ESPN that the most expensive package for the suite will cost $400,000 USD. This includes access to every New York Rangers and Knicks game, access to Shakira and Billy Joel concerts, and a bottle of Dom Perignon for every event.
MSG purchased a 62.5% stake in the Tao Group for $181 million USD earlier this year. Tao Group co-founder Noah Tepperberg told ESPN that he wants MSG to be the golden standard for modern-day stadiums.
We try to push the envelope every year by creating super-stylish, highly curated spaces. So we thought, Why not take over one of MSG's spaces? And it became apparent that we should do it at the greatest arena in the world. The people that will be in this room will be a collection of people that you won't be able to find anywhere else on a consistent basis. Moguls, celebrities, models.
Suite Sixteen is set to open on October 30 when the Knicks play host to the Denver Nuggets. Hopefully, the new amenity will help ease the pain of having to watch the Knicks lose over and over again.