London Fashion Week Men's: Oliver Spencer Explains the Connection Between Music and Fashion
The designer also feels this year, it's time to toughen up.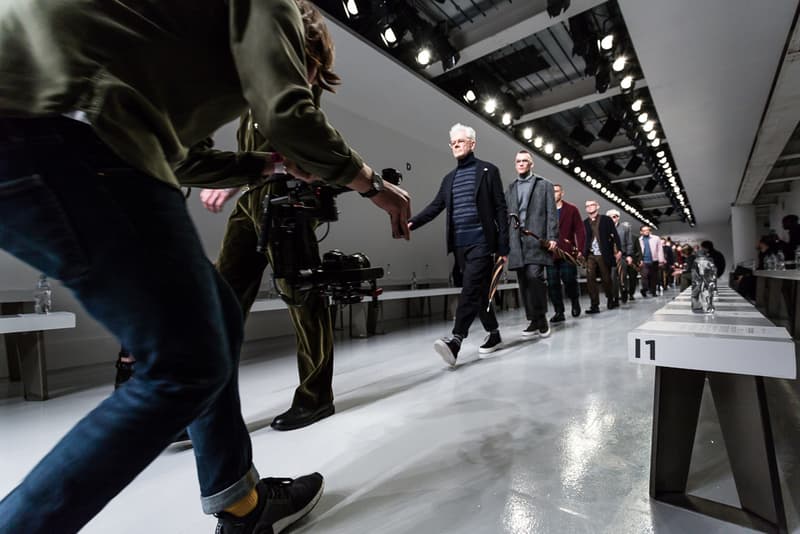 1 of 3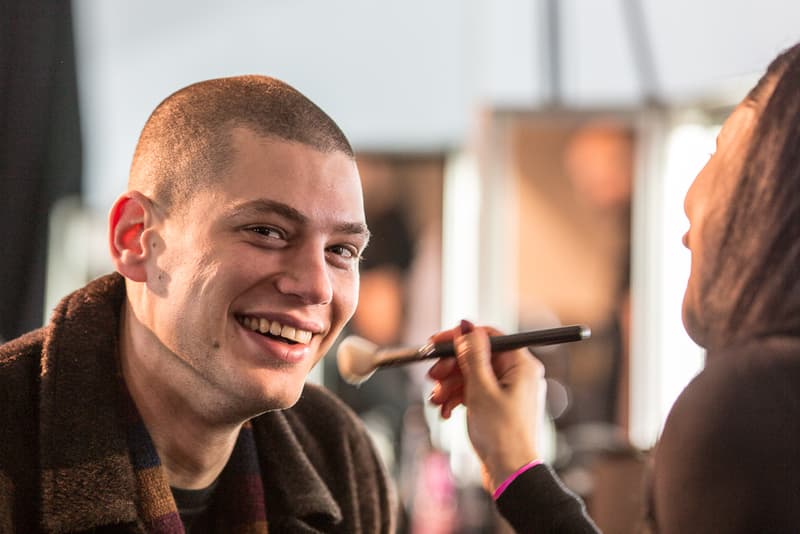 2 of 3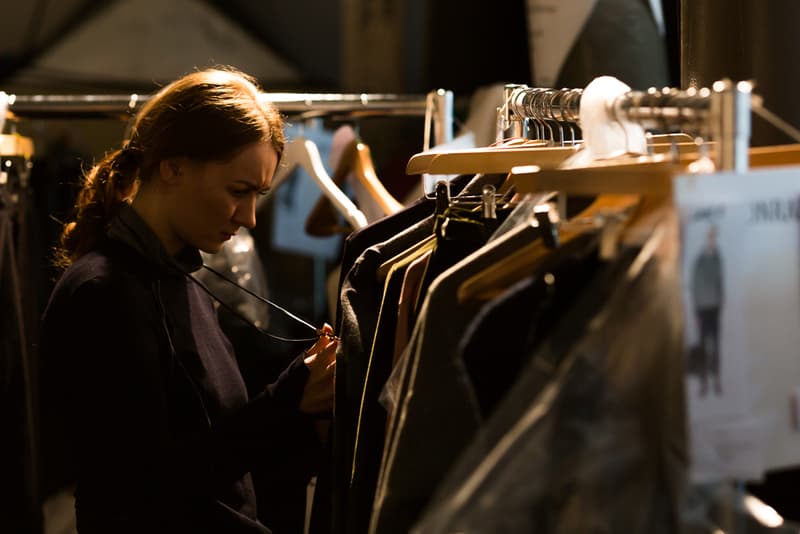 3 of 3
One of the standout shows of London Fashion Week Men's, Oliver Spencer's Saturday afternoon showcase saw a vibrant and masculine collection of pieces that included tartan tailoring, zig zag-print knits and velvet bomber jackets, with a bold palette that took in moss green, dusty pink and burgundy.
Having launched back in 2002, the London-based designer has become a central figure within the British menswear scene thanks to his eminently wearable pieces that reference art and architecture, with this season's collection also taking inspiration from the country's vibrant music scene. We caught up with the London-based designer after the show for a brief chat on this year's offering.
What inspired this collection?
This season it's all about making boys tough again but then adding a feminine side through the pinks and the blues. Also, as I'm sure you noticed, there's no age direction going on here – I'm putting out clothes for all ages whether that's 29 or 79. Age isn't what it's about; instead it's about producing interesting takes on interesting materials.
How did you select your palette for the new season?
I love all those dusty pinks and sky blues and for me it's when you mix softer colors like that with tough fabrics that you hit the sweet spot.
"It's all about making boys tough again."
Are there any key pieces for you within the collection?
I can't sell enough bomber jackets! They've always been there for me but for this collection we put it out in velvet, which felt like a natural place for right now.
How important was music to the creation of this collection?
There's a massive connection between the music and fashion and music had a big influence on this collection, which was all about toughening up.
With that in mind, what approach did you take to soundtracking the collection?
Putting together the soundtrack was tough love for me. There was a bit of a ska thing going on while I also love the [south London guitar band] the Fat White Family — they're a great band with strong tunes that tie in well with this collection. This season it was all about putting something out there that looked very English. I've thought it's been a good time for England for a long time now but it's especially good right now.
Click here for all our London Fashion Week Men's coverage.