HYPEBEAST Visits: A Day In The Life of Famed Sneaker Customizer SBTG
We get an inside look at his studio.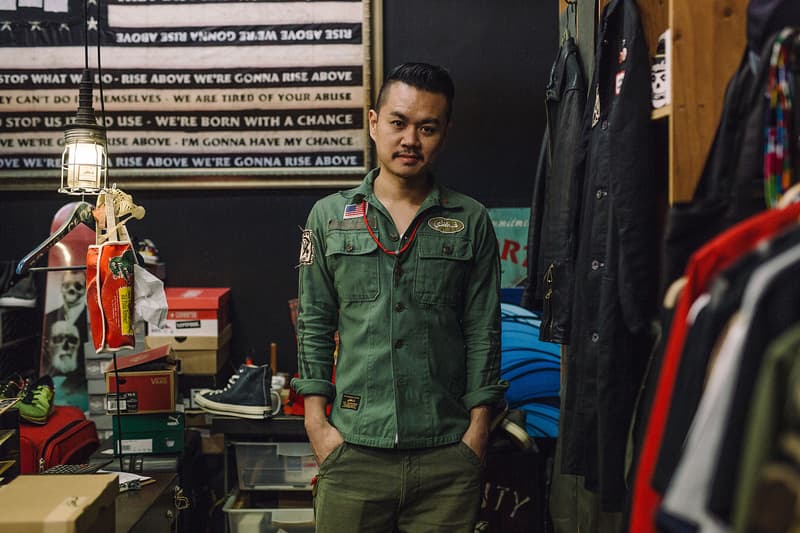 1 of 8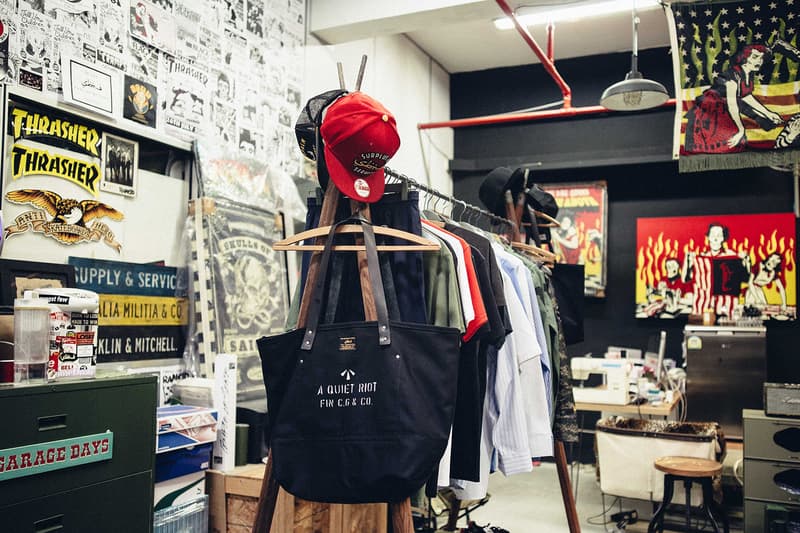 2 of 8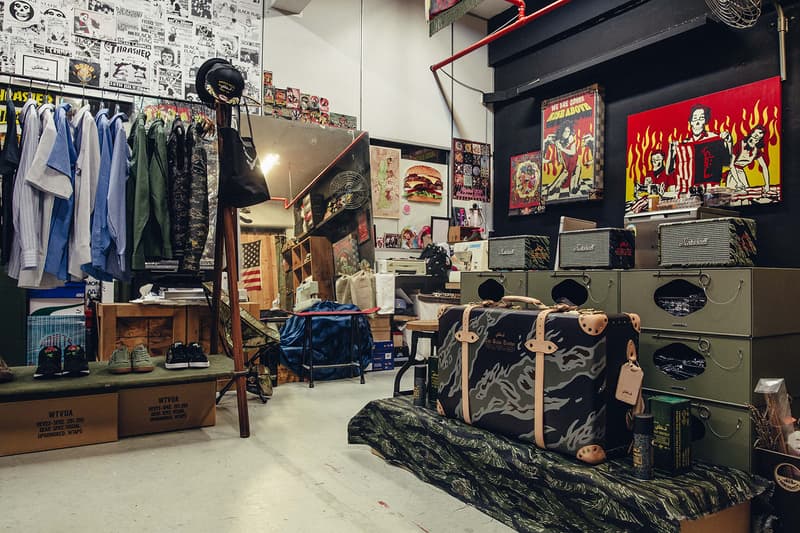 3 of 8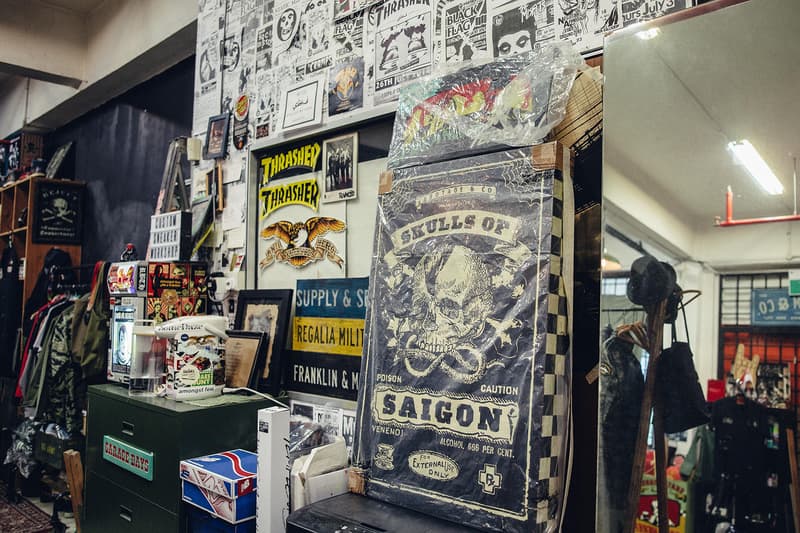 4 of 8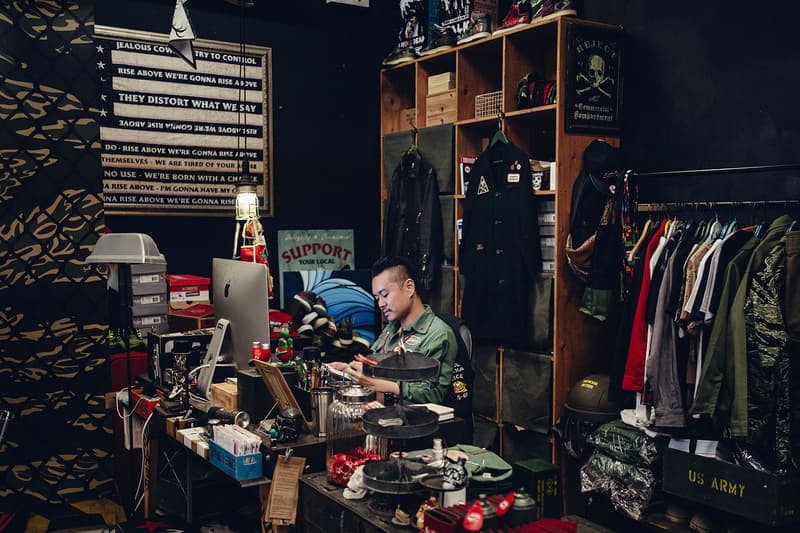 5 of 8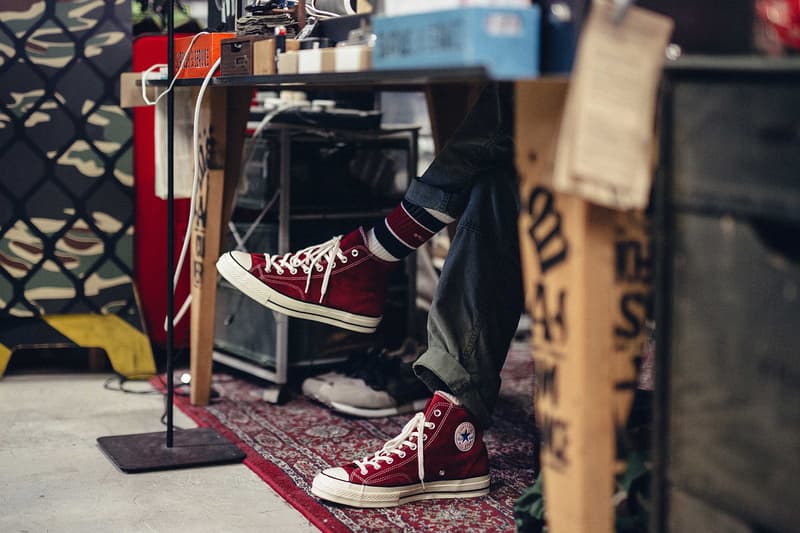 6 of 8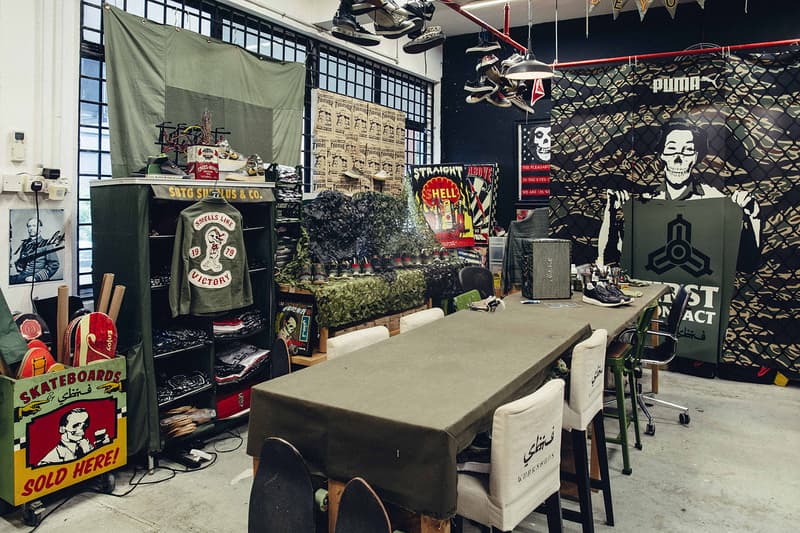 7 of 8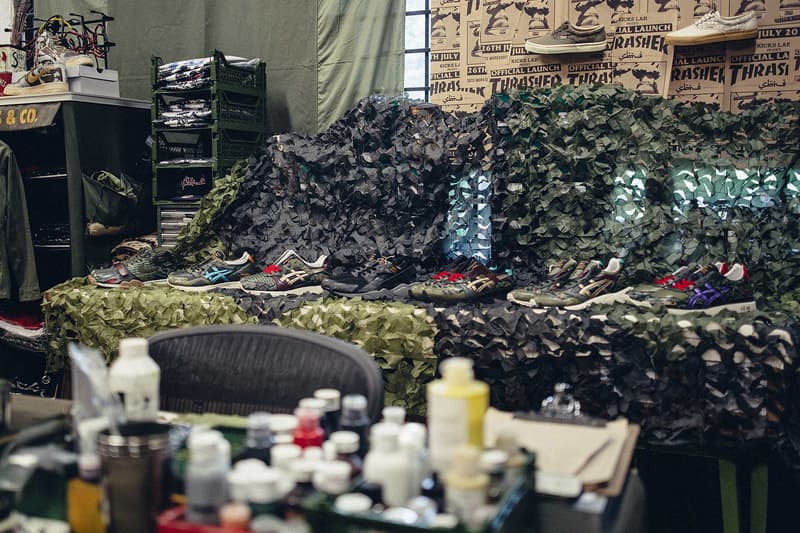 8 of 8
SBTG (also known as Mark Ong) has long been a well known name in the sneaker customizing game. The Singaporean artist is known for his military-inspired designs and intricate work on iconic sneakers such as the Nike Air Force 1, Air Huarache and many more. Over the years, Ong has grown his operation from a one-man show to a full workshop that includes his wife Sue, who acts as director and also manages the finances, and Corey who acts as the production specialist.
Littered with punk rock posters, images and cut-outs, Ong's studio is exactly what you'd imagine it to be. With a large table for work, the space was recently converted into a studio slash showroom, where interested customers often come by and hang out. The casual vibe is augmented with a soundtrack that ranges from reggae, jazz to '90s hip-hop. We paid a visit to Ong's studio located in the heart of Singapore and talked to him about his brand, a typical day at SBTG and what his workspace means for him. Check out the interview below and click here to see our Process video on Ong's creations.
1 of 2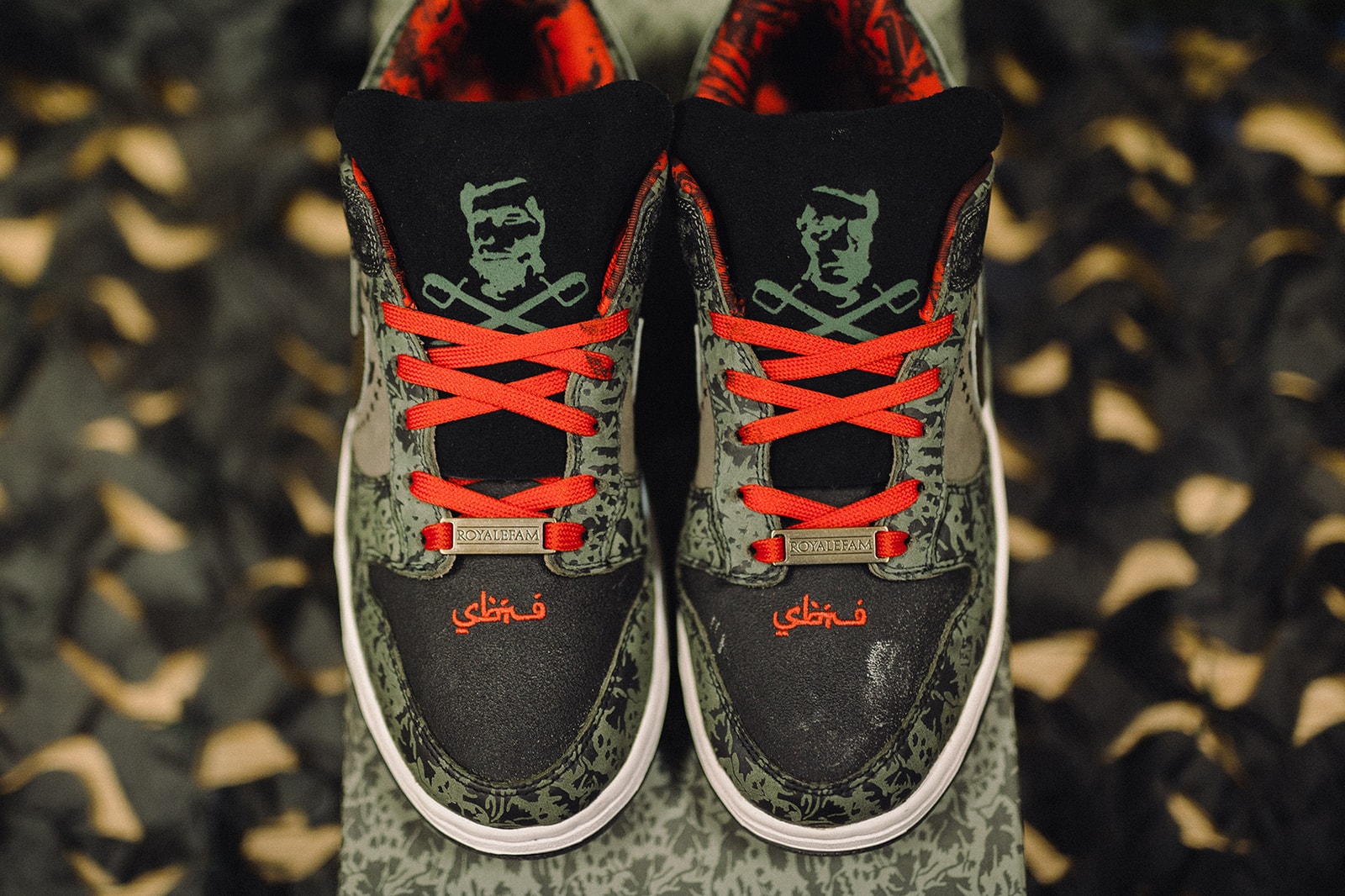 2 of 2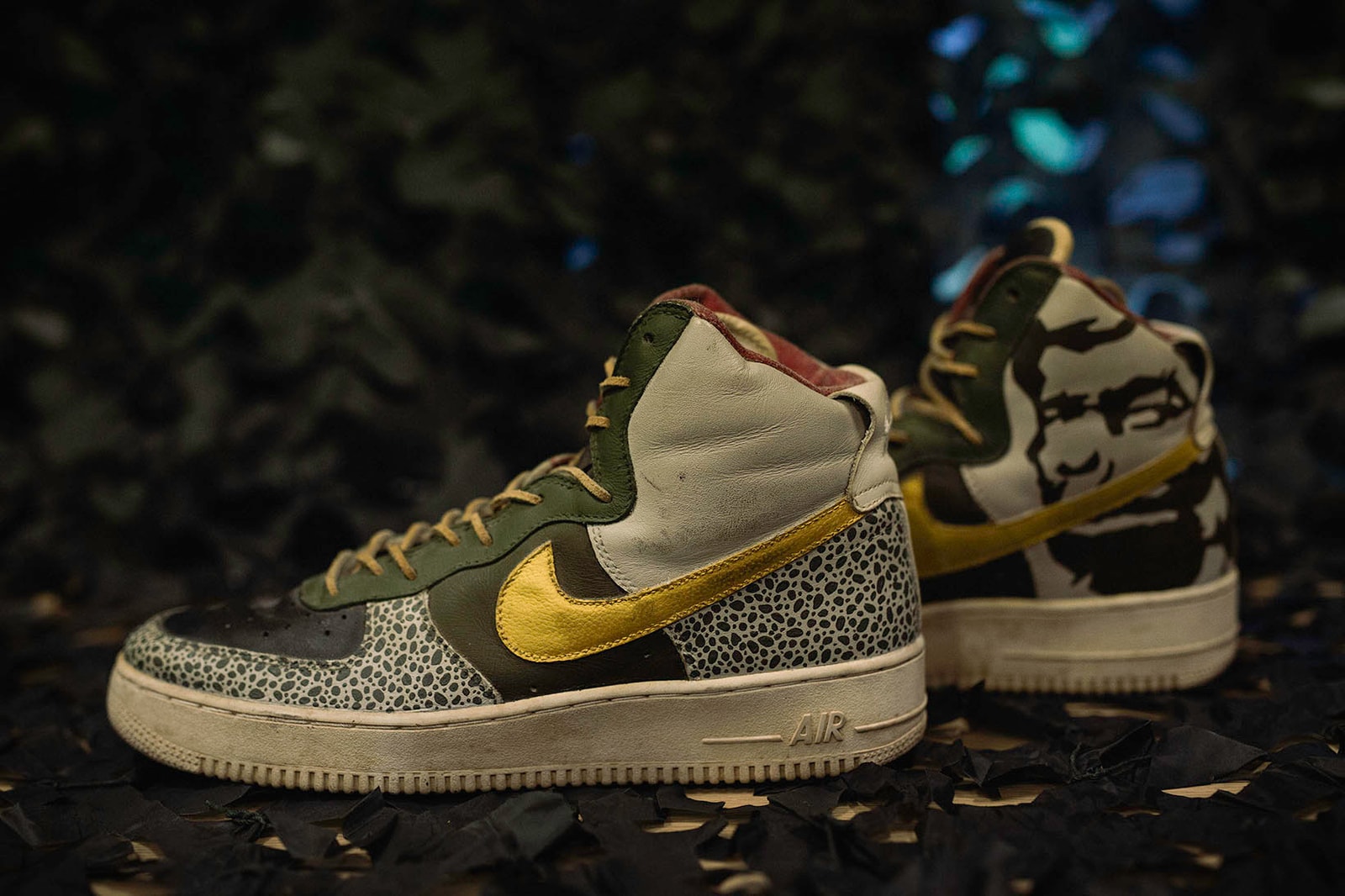 Your walls are plastered with zine cutouts, band posters from The Misfits, Black Flag and Thrasher logos. How do these mainstays inspire SBTG's aesthetic?
I grew up skating and listening to punk rock so naturally it became the soundtrack of the brand. Plastering it to cover the walls reminds me of my childhood, which is where I draw most of my inspiration from.
What music do you listen to in the studio?
Not everyone listens to punk so we play different types of music. In the morning when I'm replying emails I play instrumental jazz. Then we'll listen to some '90s hip-hop. Our favourite production music is reggae, it's got a steady yet relaxing beat and keeps us going whenever we have a run of shoes to paint.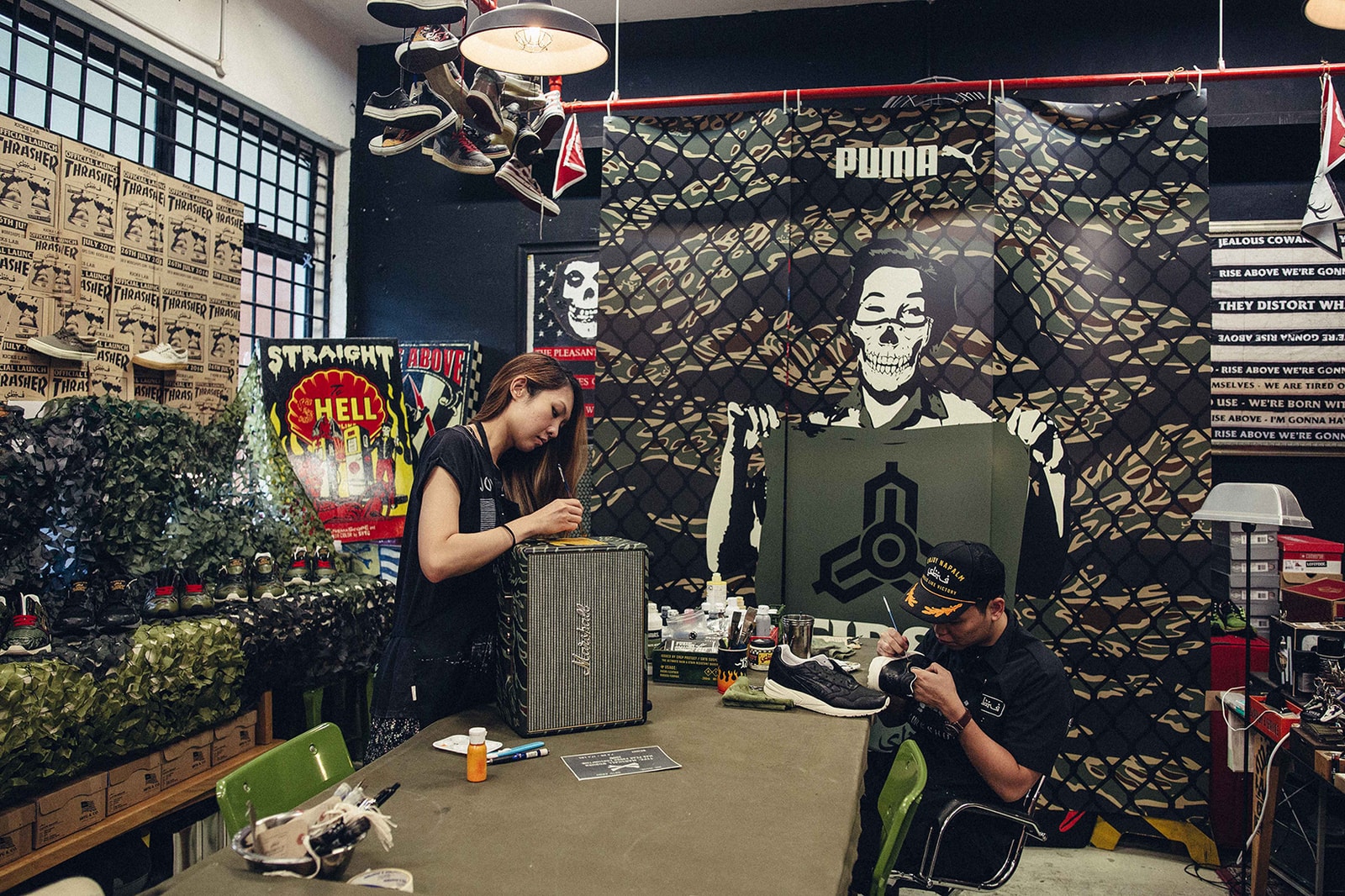 Why do you continue to revisit camouflage as a print in your designs? Do you think you will ever deviate from this?
I do believe in training to be good at something and I view painting camouflage as a journey instead of a destination. We tend to use military aesthetics as the background of our designs and often layer another design on top of it. I don't see ourselves deviating that much but it doesn't mean we won't explore other themes that resonate with our vibe.
How have you laid out your studio to ensure you can design creatively?
We organize and optimise the space with a dedicated area for production — that's where Sue and Corey run the show. It is where all the shoes are stored with painting equipment al around so they can reach out for it conveniently.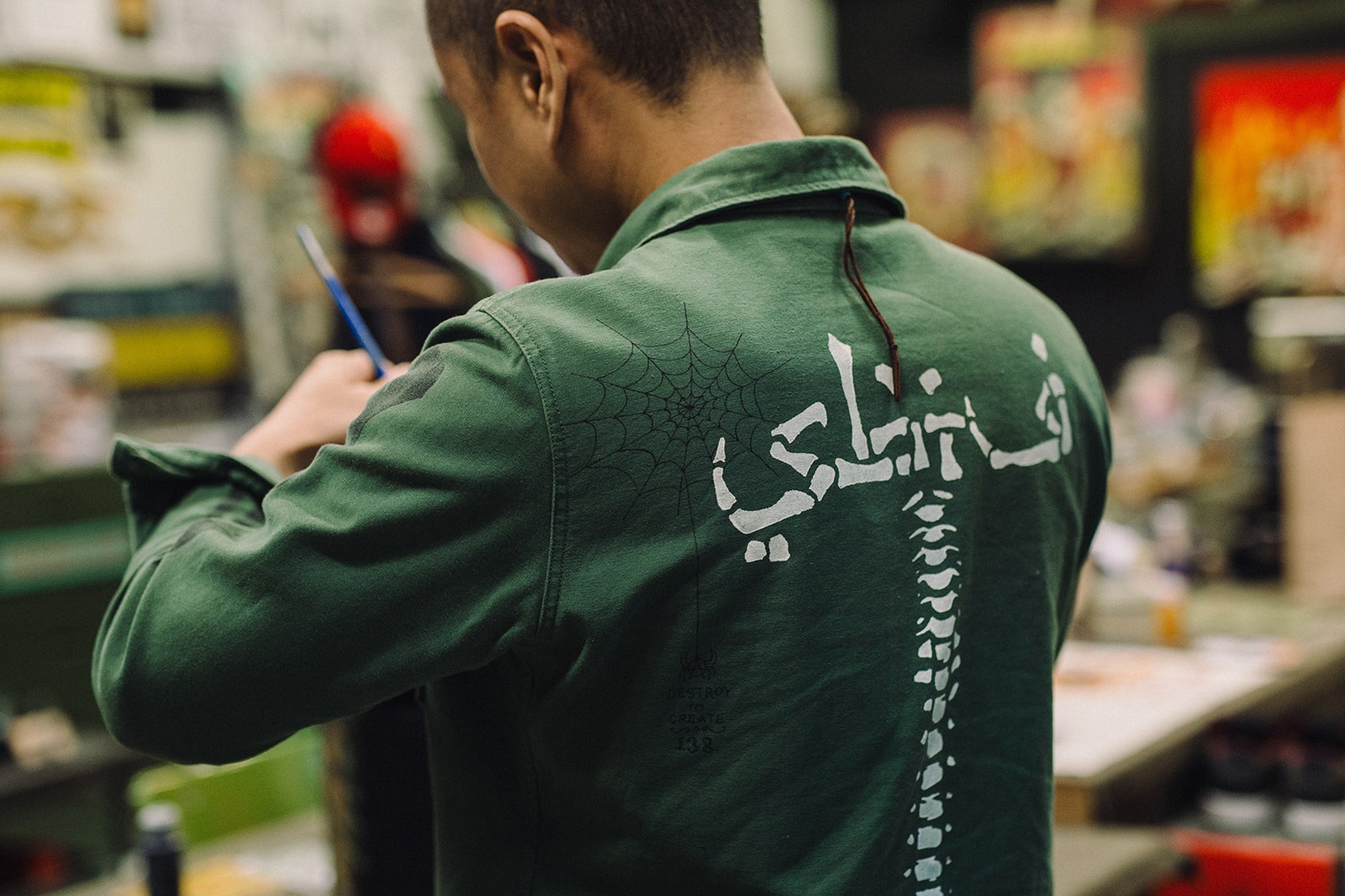 Can you run us through a normal day in the office?
We come in around 10-11 AM everyday, and I'll plan my calendar, reply emails and pack parcels to ship out. Sue will go through her day's work while Corey prepares the shoes or garments to hand over to the next person to customize. By 12:30 PM we usually take a break for lunch. There is a canteen in the building, and then we will be back around 1:30 PM to continue the day.
Sue and Corey will often continue painting while I normally proceed to design something on the computer. This takes about 1-2 hours and the goal everyday is to get my hands dirty — whether it's painting a shoe or printing a piece of garment. This is the part where time just flies by and it's 6 PM before I know it. In between all of that, I also communicate with customers on the phone or am with customers who make appointments to visit. We usually finish up around 7-8 PM and then head out for dinner. The week usually feels very short so we are very mindful of maximizing it.
What are some of your most notable memories in your workshop?
We have been in this space for six years and we recently saw pictures of us when we just moved in. It was very different and bare. I do remember doing everything ourselves with the help of some friends and family. We moved in and painted the floors and walls. It is a space where we look forward to come to everyday to bang out some products for our customers all over the world.