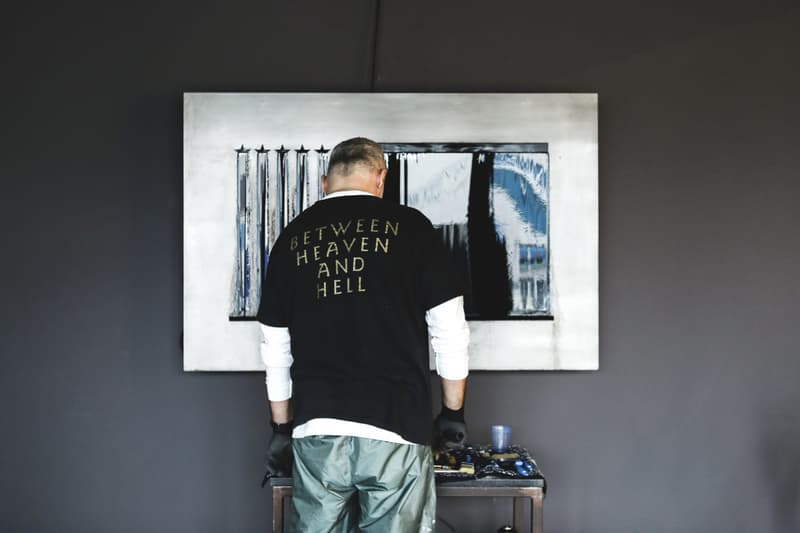 1 of 8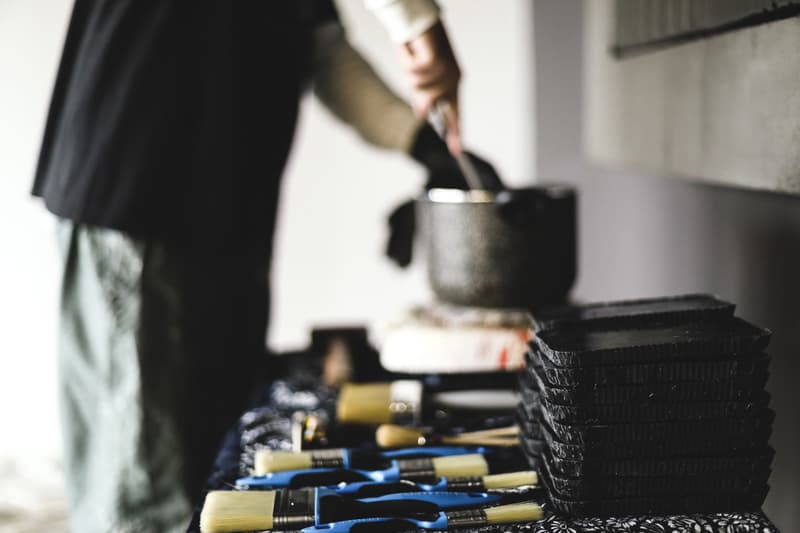 2 of 8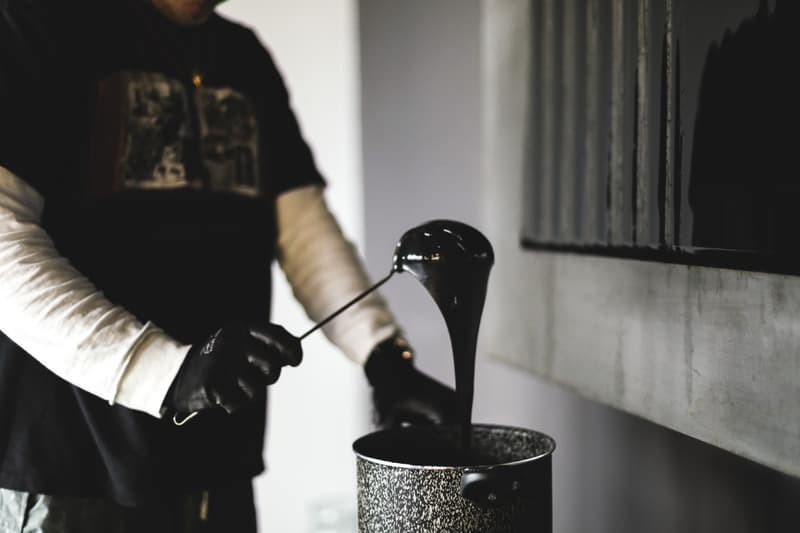 3 of 8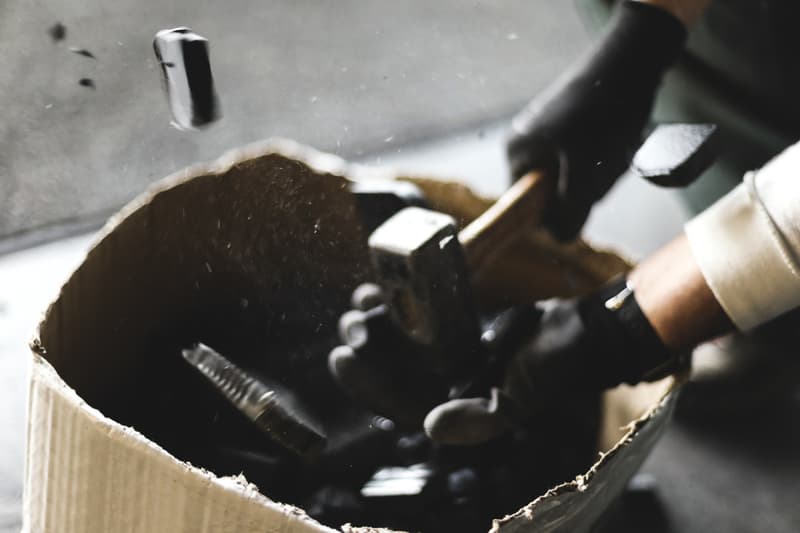 4 of 8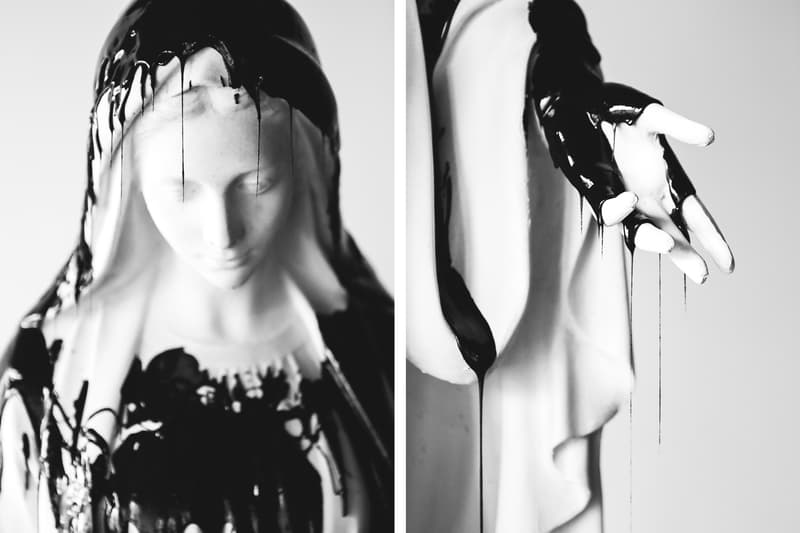 5 of 8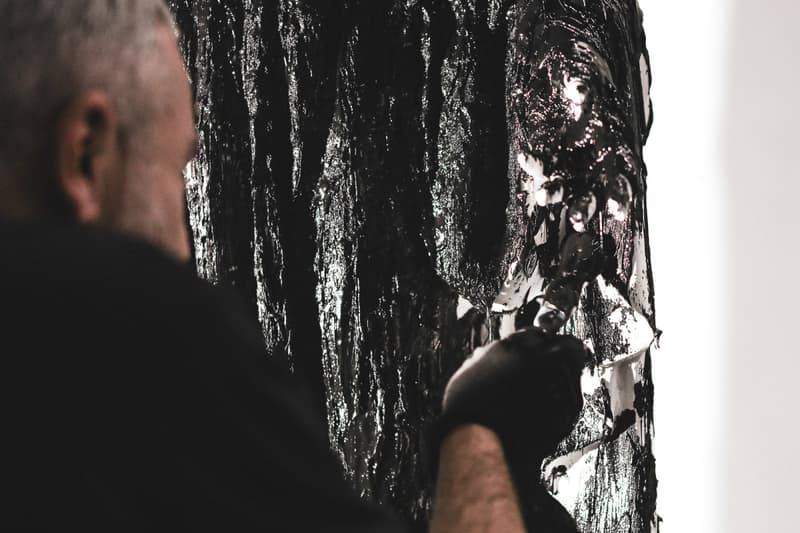 6 of 8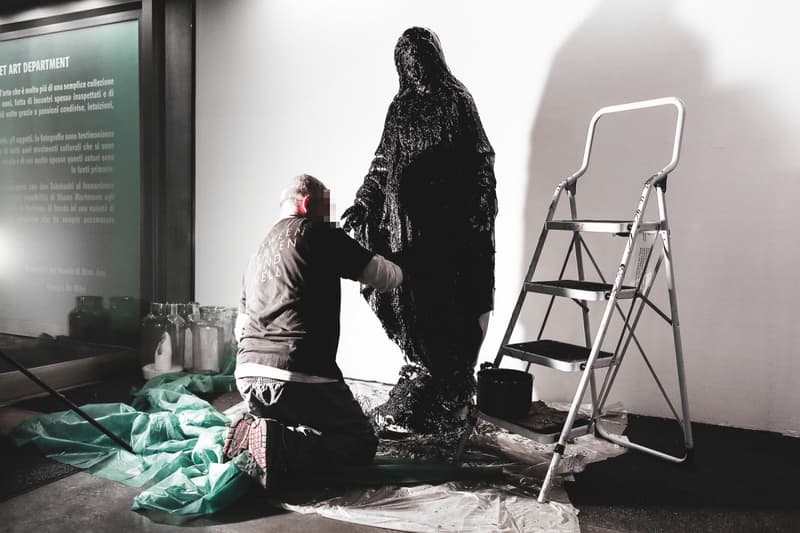 7 of 8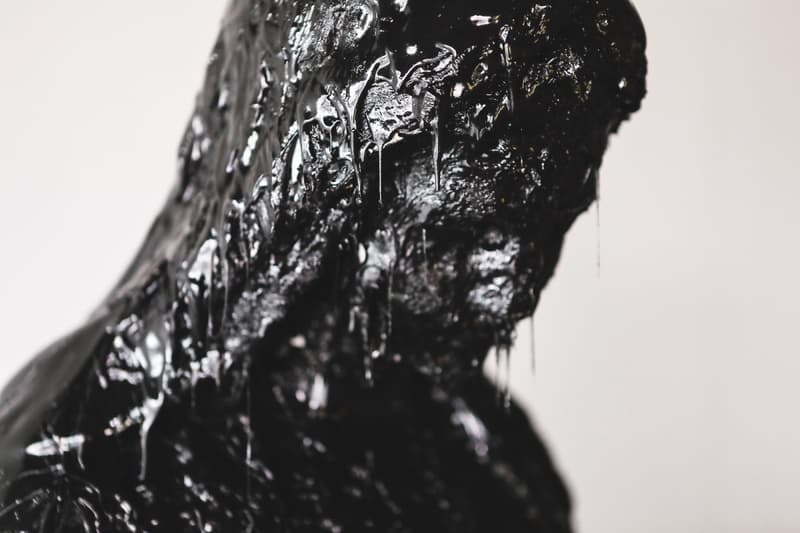 8 of 8
Andrea "FACE" Facelli Reveals the Influences Behind His Religion-Inspired Artwork
The artist responsible for VLONE's September 2016 pop-up.
---
Anyone who stepped foot inside A$AP Bari's VLONE pop-up event in Milan, Italy this past September may have noticed a slew of Virgin Mary statues embellished in bloodied threads. The artist behind these barbed-wire-crowned figures was none other than Andrea "FACE" Facelli. The former graffiti writer culls an aesthetic that perches on the border between the holy and unholy—drawing heavy influences from obscure fanzines in the '70s, the rebellious '80s skate culture and of course, religious iconography.
In an exclusive interview with Slam Jam, the Italian artist talks his eclectic inspirations, his collaborations with Nike and FUCT, as well as the viewpoints of his many critics that may be torn asunder. Take a look at select excerpts below and then head over to Slam Jam's official website to read the full article.
On aesthetic:
Slam Jam: What are you known for?

Andrea "FACE" Facelli: I'd say I'm quite known for my aesthetic. I started skating when a I was 10 and went on until I was 26, all my aesthetic and my artworks draw inspiration from skate desks, stickers, and all the things I was obsessed with back then. Later I discovered other kinds of art, such as graffiti and Aerosol Art, which led me to the artworks I'm realizing now. They mix up different themes, including religious iconography and obscure, creepy imagery.

Is that accurate?

SJ: Yes, that's pretty accurate. My artworks are inspired by magazines, ancient books and hard-to-find fanzines from the '70s. AF: I've been collecting them for several years, I love to spend my money to travel and build up my collection.
On current works:
SJ: What have you been working on lately?

AF: Other than the works I realized for Slam Jam and the project for VLONE pop-up store in Milan, I've been busy with a series of collages for my upcoming exhibition in Copenhagen, set for February, and with some new photographic works, which deal with feminine nudes.
On creating works for fashion versus art:
SJ: You've worked with several fashion brands over your career. What's the main difference between working within the art industry and creating something within the fashion one?

AF: I think the main difference is that everything, from A to Z, is up to me within the art industry. While when you create something for fashion, you must rely on the designer's taste and vision to produce something that might meet the brand's needs.
On overcoming career obstacles:
SJ: What are the main hurdles you have faced to realize such works?
AF: The only hurdle is being privy that so many people think I make the virgins just to be provocative and blaspheme. I can even understand their standpoint, because my aesthetic is very obscure, truculent, almost grim. But this side of my art comes the fascination I have with the death, not from what's satanic or devilish.