Hermès Named Second-Most Valuable Luxury Brand and LVMH Q1 Sales Rose 17% in This Week's Top Fashion News
Stay up to date on the latest industry headlines.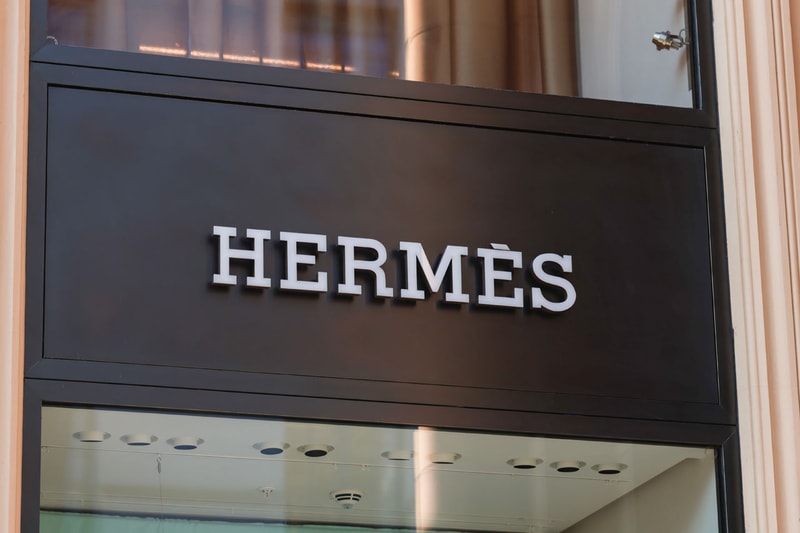 This week in fashion, businesses moved forward. Among them, Hermès became the second-most valuable luxury brand, with a market value of over €200 billion EUR, and LVMH reported strong first-quarter numbers, with a 17% increase in sales. Palm Angels, meanwhile, opened its first boutique in Seoul, and Louis Vuitton released an all-new campaign, starring Lionel Messi. Pitti Uomo 104 named its guest designer to be Eli Russell Linnetz, and Bruno Sialelli announced his departure from Lanvin.
Below, Hypebeast has rounded up the top fashion stories of the week so you can stay up to date on trends in the industry.
Hermès International's market value moved over the €200 billion EUR mark for the first time in history.
LVMH is having an "excellent start" to 2023. The luxury conglomerate released its first-quarter financial report this week, revealing a 17% increase in sales.
The French parent company's successful start is primarily thanks to several factors: the rebound of Chinese demand, an improvement in U.S. sales and an uptick in the Japanese market. Notably, LVMH's revenue has jumped significantly due to a high demand for leather goods, along with increases in sales at Sephora and DFS. Despite "a geopolitical and economic environment which remains uncertain," the company's sales tallied €21.04 billion EUR by March 31.
Eli Russell Linnetz will be Pitti Uomo 104's guest designer.
The California visionary is scheduled to unveil ERL's SS24 collection at the showcase in Florence in June. On the announcement, he said, "It's with great excitement to be joining the long list of heroes that have walked these streets before me. To stand on the shoulders of giants — the California waves swelling high into the sky then crash down upon Florence. The birthplace of Renaissance and magic — beauty born from thin air. Peer through the magic spectacles as the journey continues…"
ERL's SS24 collection will be staged in Florence on June 14.
After appearing in a Louis Vuitton ad alongside Cristiano Ronaldo before the Wold Cup last year, Lionel Messi has returned to model for the French luxury fashion house in a new campaign, titled "Horizons Never End."
The imagery, shot by Glen Luchford, sees the Paris Saint-Germain player prepping to take a flight in an airport lounge, with his LV Horizon suitcase. The luggage item, launched in 2016, boasts an ultra-lightweight construction and features a specially developed monogram and Damier canvas.
See Messi's second LV campaign above.
Creative director Bruno Sialelli is departing from Lanvin's helm. The news comes as the luxury House adopts an updated creative strategy, with an emphasis on leather goods, accessories and "special projects."
Sialelli was named the creative director of Lanvin in 2019. Prior to his reign, the designer worked under Alber Elbaz for 14 years and worked for brands including JW Anderson's LOEWE, Nicolas Ghesquière's Balenciaga, Alexander Wang, Paco Rabanne and Acne Studios.
Lanvin's FW23 collection marked Sialleli's final designs for the brand. His next move is not known.
Dame Mary Quant, the fashion visionary behind the swinging '60s, died at age 93 on Thursday.
The London designer, who is most known for her innovative mini skirts, high hemlines and trailblazing retail efforts, defined the trends in the 1960s. Her shop, Bazaar, which she opened with her aristocrat husband Alexander Plunket Greene and her friend Archie McNairiend, was pivotal in shaping London's style codes.
In a statement to the PA news agency, the designer's family said Quant "died peacefully at home in Surrey, UK this morning." They added that Quant was "one of the most internationally recognized fashion designers of the 20th Century and an outstanding innovator."
Palm Angels opened the doors to its first boutique in Seoul, South Korea, this week.
Situated inside the Forward Global Fashion building, the retail outpost features two stories, developed by Palm Angels' internal architectural team and creative director Francesco Ragazzi. Inside, the store flaunts pink concrete walls, light cedar wood, pink calacatta marble and stainless steel racks. The boutique presently houses an exclusive capsule collection in celebration of its opening.
"I am really thrilled about the Seoul opening and proud of this new brand milestone that inaugurates our partnership with Forward Global Fashion," said Ragazzi. "The store tells the whole Palm Angels story as it perfectly embodies the emotions, inspirations, and values of the brand."