Louis Vuitton Taps KidSuper and Thom Browne Wins Stripes Trademark Case in This Week's Top Fashion News
Stay up to date on the latest industry headlines.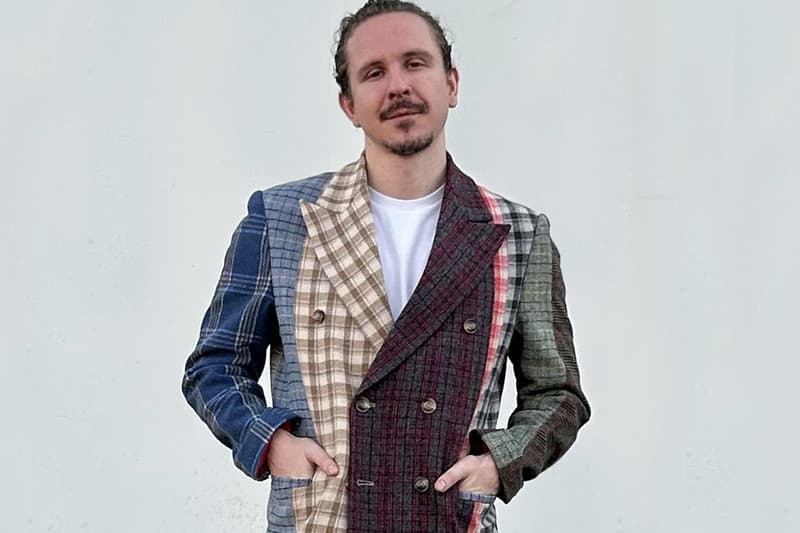 This week, fashion made significant strides. Among many headlines, Louis Vuitton announced that its forthcoming Fall/Winter 2023 collection was crafted in collaboration with KidSuper's Colm Dillane, making him the first designer to helm a Vuitton Men's collection since Virgil Abloh's passing. In another corner of the industry (specifically, a courtroom), Thom Browne won the three-stripes trademark infringement case against adidas, marking the conclusion of the German sportswear label's latest legal battle. Looking ahead, Heron Preston announced that he'll make his New York Fashion Week debut next month; Daniel Arsham shared that he's holding his first Paris Fashion Week show; and Mugler is prepping to stage its first runway since 2020 in Paris this month.
Below, Hypebeast has rounded up the top fashion stories of the week so you can stay up to date on trends in the industry.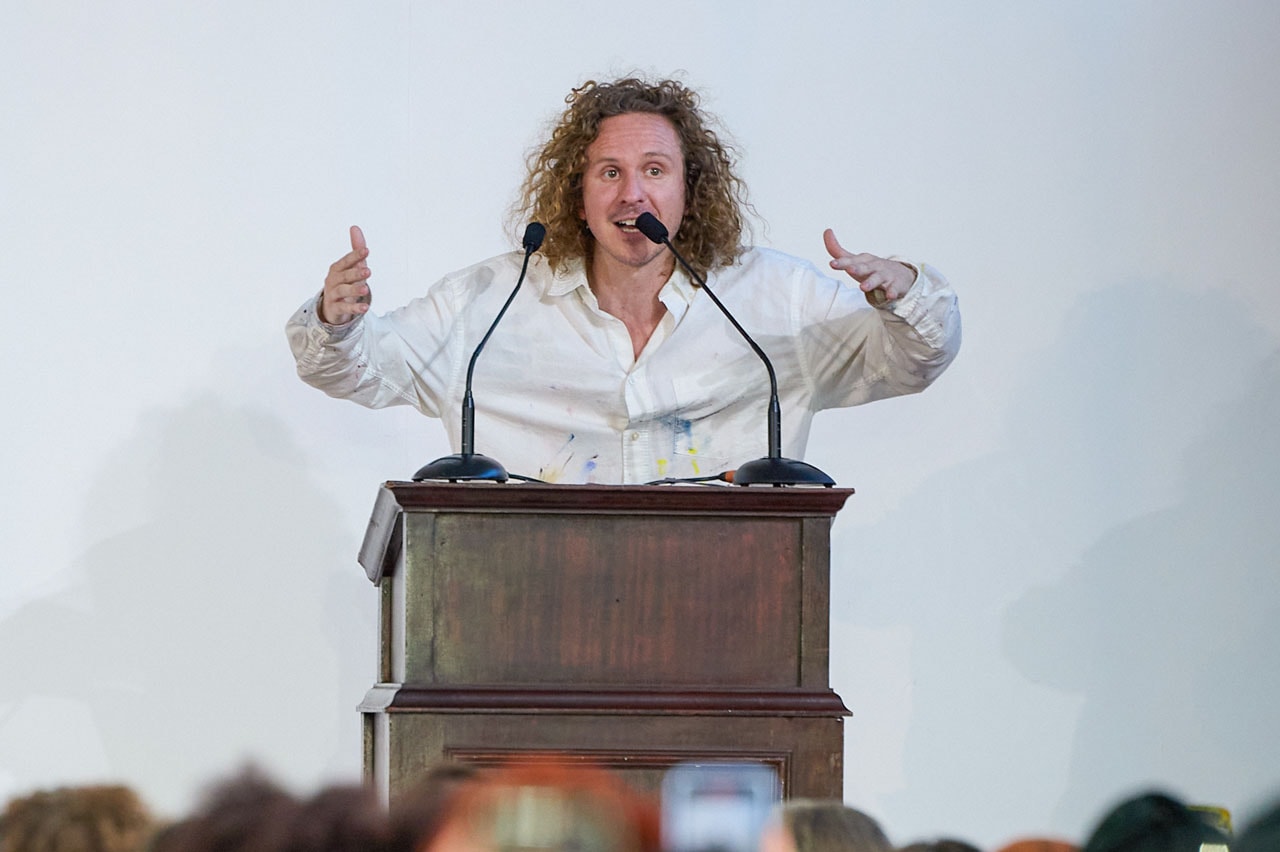 Just one week ahead of its Fall/Winter 2023 show during Paris Fashion Week, Louis Vuitton announced that KidSuper's Colm Dillane was selected to co-create the forthcoming line. 
This season begins Louis Vuitton's new collaborative identity and it appears Dillane is the first designer to make the label's menswear collection, following Virgil Abloh's passing. It's important to clarify that Dillane is only co-creating the collection; he is not Louis Vuitton Men's new creative director. In a statement, the brand clarified that the collection was designed by the Louis Vuitton men's team "with the participation of" Dillane. "In other words, Colm is embedded into the men's studio," the house added.
The Louis Vuitton FW23 menswear show will be presented on January 19 in Paris.
Thom Browne on Thursday won the three-stripes trademark infringement case against adidas.
Under three hours after both parties had delivered their closing remarks on Thursday afternoon, the eight-person jury returned with a verdict that found the American luxury designer did not infringe on adidas' trademark and therefore was not liable for damages or profits from selling products with four stripes or its trademark grosgrain ribbon.
"We are pleased that the jury found that at no time did Thom Browne Inc. infringe on any of Adidas' trademarks. For over 20 years now, Thom Browne has been a pioneering force in luxury fashion, bringing a wholly unique and distinctive design aesthetic that combines classic tailoring with American sportswear sensibilities. We look forward to continuing to design and provide the creative products that have become the hallmark of the Thom Browne label," a Thom Browne spokesperson said in a statement via WWD.
Browne initially used three stripes on varsity-inspired clothing items, and Henn stated that when adidas noticed its usage in 2007, the brand approached Browne's then-CEO to change the logo to four stripes. The verdict proved that Thom Browne has not impacted adidas' business for more than a decade, since the luxury label began using four stripes on its designs. Revisit the brands' opening remarks, here.
Starting 2023 with a bang, LVMH has decided to switch up executive leadership among its fastest-growing flagship houses. The company announced that Pietro Beccari, the former head of Dior, will be the chairman and CEO of Louis Vuitton. Delphine Arnault, Bernard Arnault's oldest child and LV's executive vice president, will assume the CEO position at Dior.
Michael Burke, who has remained a key figure at LV for many years, will officially step down as Vuitton's CEO, after a decade-long tenure. According to the parent company, Burke will "take up new responsibilities, reporting directly to Bernard Arnault," who is the chairman and CEO at LVMH.
Stella McCartney reported a loss of £32.7 million (approx. $40m USD) over the 2021 calendar year.
The brand's financial decline comes after its split from its former parent company Kering in 2018, as well as the business challenges that came from the COVID pandemic. The label received a minority investment from LVMH in 2019, and it has since pursed a strategic turnaround that has included adopting an in-house e-commerce management model and licensing its childrenswear to Simonetta Spa.
According to the UK registrar Companies House, Stella McCartney's post-tax losses grew by seven percent when compared to last year. The company has not commented on the news.
 Off-White™' announced a forthcoming collaboration with the Chicago Bulls — Virgil Abloh's hometown team.
The collaboration was born out of a conversation among Don C, Off-White™ CEO Andrea Grilli and the Abloh family, who decided that it was necessary to spotlight the high-end streetwear label's affinity for the Windy City team. Paying respect to the NBA franchise, the brand created a dual logo that fronts a bull playing basketball in a uniform reading "OFF." The motif will land on several apparel pieces, including two varsity jackets, a hoodie and a T-shirt.
Images of the collection have not yet been revealed. The capsule collection will arrive on February 2 in selected Off-White™ stores, online via the Off-White™ site and on FARFETCH BEAT.
Heron Preston will make his New York Fashion Week debut with a Fall/Winter 2023 runway presentation this February.
The designer, who graduated from NYC's Parsons School of Design in 2007 and has lived in the city for almost 20 years, has never staged a fashion show on the American fashion capital's official calendar. He did host a presentation for his collaborative collection with the NYC Department of Sanitation in 2016, but similar to other American designers, he ultimately decided to show in Paris beginning in 2017.
Preston disclosed that the forthcoming collection will include pieces that "feel very New York," as well as signature iconography that is "reflective of the city," per the outlet. Additionally, the designer confirmed that he will unveil a new iteration of his 3D-printed sneaker collaboration with Zellerfeld, along with designs "inspired by found objects" that hold references to Americana, including varsity jackets and denim. "I really want to push the idea of a uniform and the new youth expression," he said.
After releasing a series of high-caliber fashion films during the pandemic era, Mugler creative director Casey Cadwallader has big plans to take the French fashion house back to the Paris runway on January 26. That day, the label will take over Paris' cultural complex La Villette at 8 p.m. CET, with a see-now, buy-now Fall 2022/2023 collection.
The runway will take place at the closing of Paris' couture week, which is scheduled for January 23 to 26. Though the week is primarily reserved for haute couture, there are typically a few ready-to-wear unveilings at the beginning and end of the calendar.
Mugler has not disclosed details on the show, though the brand has confirmed that it will be a "new concept" and it will provide an "immersive experience across all channels," per the outlet. The event will mark the first time that Mugler has shown a collection in January. Notably, the brand has not staged a live runway show since Fall 2020.
Fashion's go-to artist Daniel Arsham has become a fully-fledged designer himself, at the helm of his recently-launched label, Objects IV Life. Now, the multi-hyphenate is taking his fresh title to new heights, with the announcement of his first-ever show during Paris Fashion Week. The presentation, which takes place on January 19, will offer a first look at the brand's Chapter 003 collection.
Details on the occasion are sparse, but if the line is anything like the Object IV Life's Chapter 001 collection, which launched in June of last year, it's likely that it will include a well-rounded range of unisex ready-to-wear, footwear and accessories.
"Objects IV Life comprises foundation pieces intending to build a wardrobe of uniforms for a creative way of life," Arsham previously said of the brand's identity. "Designed between New York City and London, all garments are made in Portugal and Los Angeles with custom hardware coming from Italy."
Revisit the brand's workwear-focused Chapter 001 collection here, and stay tuned for Daniel Arsham's debut Objects IV Life show during Paris Fashion Week on January 19.