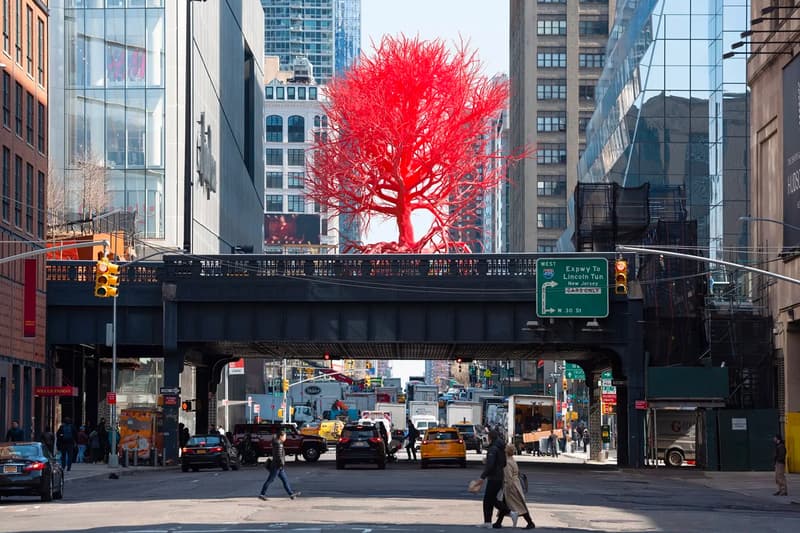 Pamela Rosenkranz Will Unveil a Brooding Pink Tree at the High Line in New York
Going on view this spring.
---
Swiss artist Pamela Rosenkranz has been chosen as the winner of the third High Line Plinth commission. What will she create? A 25-foot-tall fluorescent pink tree that will be installed on the suspended park bridge at 10th Avenue and West 30th Street.
Entitled Old Tree, the prickly sculpture is inspired by Louise Bourgeois' towering spider artworks, along with the human circulatory system. "The whole tree might remind us of an organ," said the Zurich-based artist in an interview with The New York Times, adding that "there's a bit of a humoristic aspect…as if the tree would like to leave its planter."
At the core of the sculpture is a meditation on our "relationship with nature", said director and chief curator of High Line Art, Cecilia Alemani. "'Can we imagine a world where humans are no longer at the apex of the pyramid?'", Alemani added.
Rosenkranz was selected amongst an entry pool of 80 participants and will follow up High Line commissions by Simone Leigh and Sam Durant. The forthcoming sculpture will be installed at The High Line this spring and will be on view for a duration of 18 months.
For more on art, Louis Vuitton and Yayoi Kusama team up for an ethereal night in Hong Kong.
The High Line
New York, NY 10011