Daniel Arsham Is Holding a Show During Paris Fashion Week
Marking his debut presentation at the helm of his fashion label, Objects IV Life.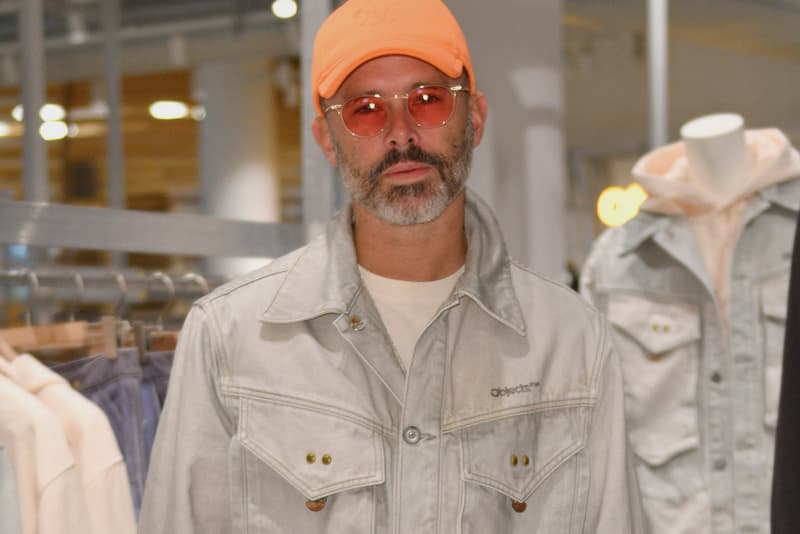 Fashion's go-to artist Daniel Arsham has become a fully-fledged designer himself, at the helm of his recently-launched label, Objects IV Life. Now, the multi-hyphenate is taking his fresh title to new heights, with the announcement of his first-ever show during Paris Fashion Week. The presentation, which takes place on January 19, will offer a first look at the brand's Chapter 003 collection.
Details on the occasion are sparse, but if the line is anything like the Object IV Life's Chapter 001 collection, which launched in June of last year, it's likely that it will include a well-rounded range of unisex ready-to-wear, footwear and accessories.
Arsham, who presently boasts more than 1.3 million Instagram followers, shot into the mainstream for his "fictional archaeology" concept, which conjures modern artifacts like eroded cultural objects and decayed technological devices from materials like sand and selenite crystals. His works caught the eye of the fashion industry; and over the last five years, Arsham has lent his signature aesthetic to fashion labels including Dior, Tiffany, Rimowa, adidas and Uniqlo.
"Tradition and modernity are things we try to marry and Daniel helps us to do that," said LVMH's Alexandre Arnault, who previously tapped Arsham to construct "fictional archaeology" versions of Rimowa suitcases and Tiffany boxes, via Business of Fashion. "Plus, he's very powerful on social media and being part of this conversation has been successful for us. He's helped us to reach a new client base."
Arsham opened Objects IV Life in 2022, with London-based brand accelerator Tomorrow, which offers investments and shared services to a roster of emerging fashion imprints, including Martine Rose, Loverboy by Charles Jeffrey, Arnaul Vaillant and more. Arsham inked a deal with the group's CEO Stefano Martinetto in 2019, when he built out the brand's founding team, which includes Tomorrow's Chief Development Officer Julie Gilhart, former Acne Studios design leader Matthew Grant and Burberry's former Chief Merchandising Officier Judy Collinson.
"Objects IV Life comprises foundation pieces intending to build a wardrobe of uniforms for a creative way of life," Arsham previously said of the brand's identity. "Designed between New York City and London, all garments are made in Portugal and Los Angeles with custom hardware coming from Italy."
Revisit the brand's workwear-focused Chapter 001 collection here, and stay tuned for Daniel Arsham's debut Objects IV Life show during Paris Fashion Week on January 19.
In more fashion news, Heron Preston will make his New York Fashion Week debut this February.