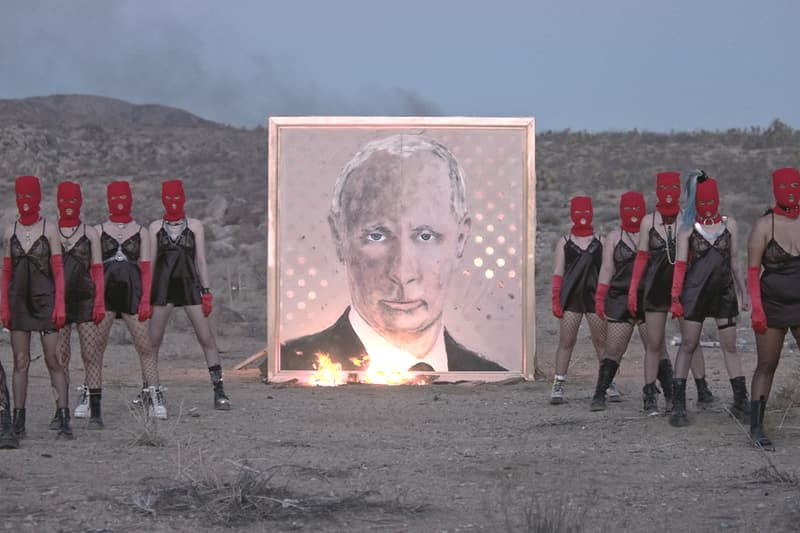 1 of 6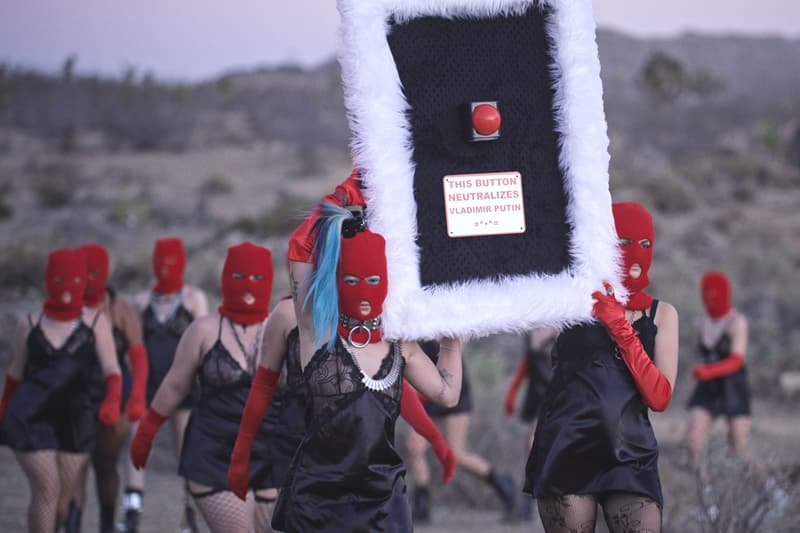 2 of 6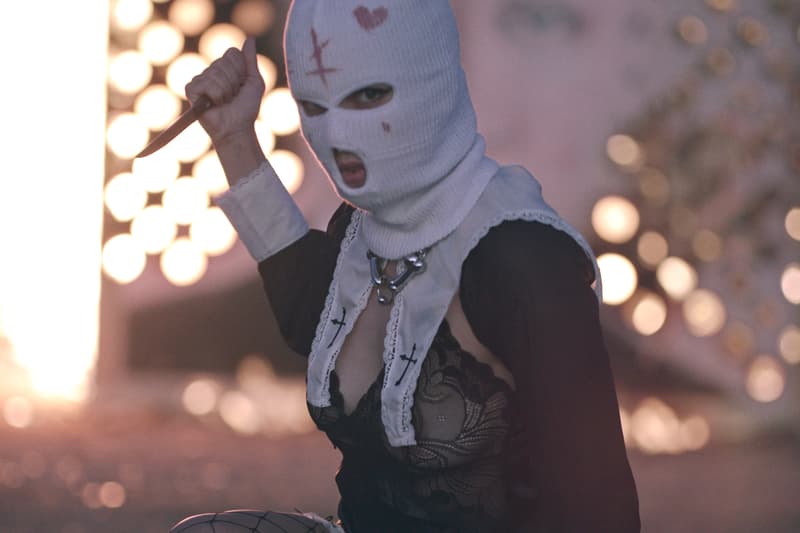 3 of 6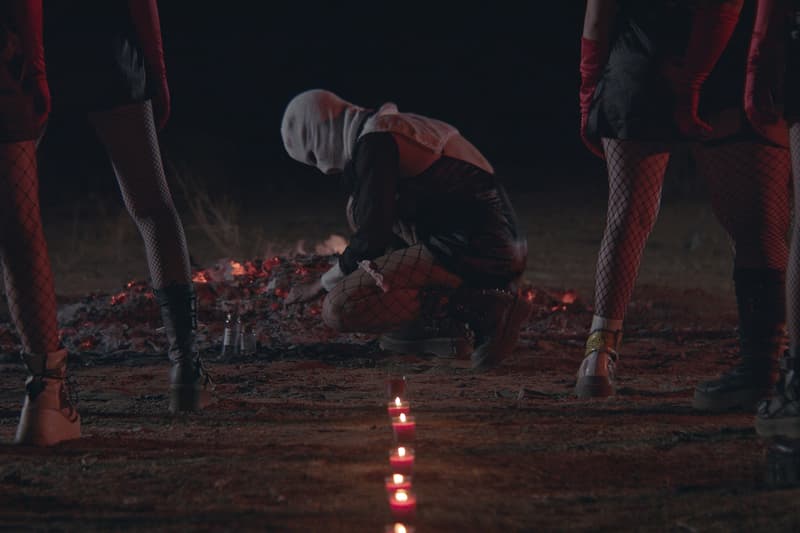 4 of 6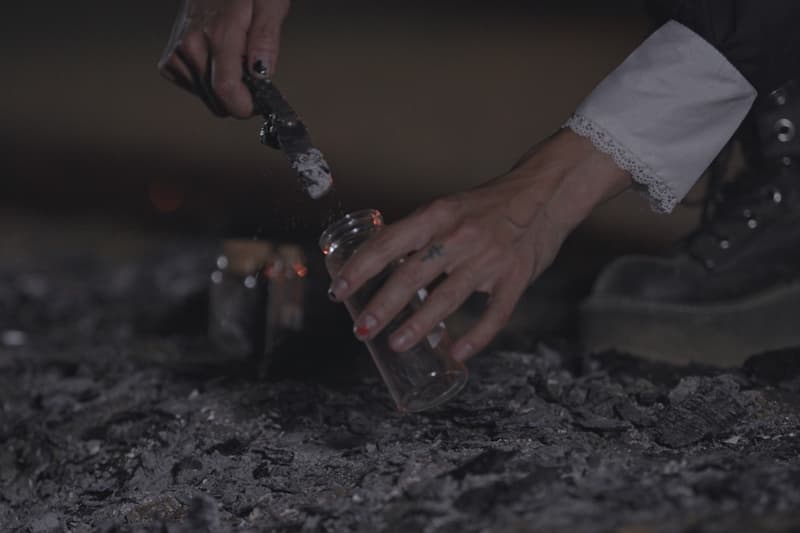 5 of 6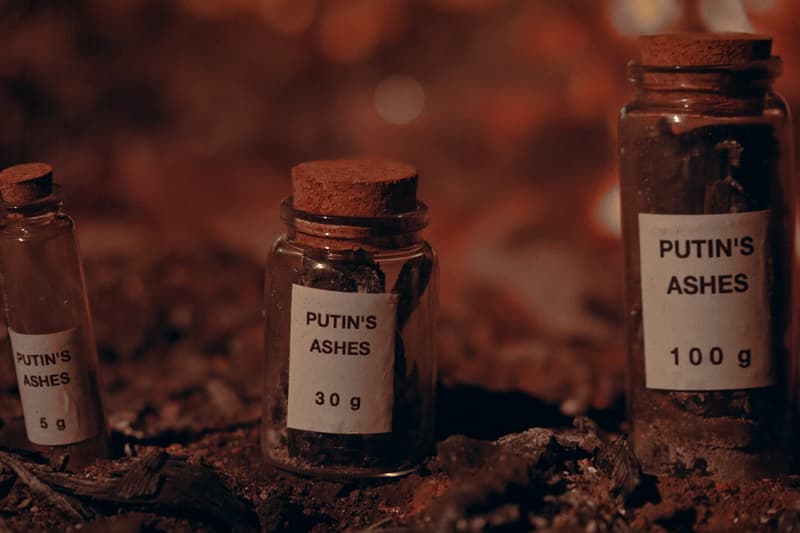 6 of 6
Pussy Riot Brings 'Putin's Ashes' to Jeffrey Deitch LA
Their first art performance in a gallery setting.
---
For the first time, feminist art collective Pussy Riot will showcase one of their radical performances in a gallery setting. Housed at Jeffrey Deitch in Los Angeles, visitors will be invited to an all balaclava affair as Pussy Riot founding member Nadya Tolokonnikova looks to further condemn Russian president Vladimir Putin in his ongoing war against Ukraine.
First initiated in August 2022, Putin's Ashes featured 12 women dressed in lingerie and balaclavas as they burned a 10 x 10-foot portrait of the Russian president in attempt to figuratively ward Putin away. Tolokonnikova used the ashes from the summer performance through a series of objects that will be presented alongside the Putin's Ashes film that she directed, edited and scored.
"While working with artifacts, bottling ashes, and manufacturing the faux furry frames for the bottles, I used skills that I learned in the sweatshops of my penal colony. I was forced to sew police and army uniforms in a Russian jail. I turned what I learned in my labor camp against those who locked me up. Putin is a danger to the whole world, and he has to be stopped immediately" said Tolokonnikova in a release.
Pussy Riot – Putin's Ashes will go on view at Jeffrey Deitch LA from January 27 to February 3. On opening night, visitors can witness a live performance from Pussy Riot from 6 to 8pm PT — but only people in balaclavas will be granted entry. Guests are encouraged to RSVP and bring their own balaclavas, but for those who do not own one, limited units will be provided at the entrance.
Jeffrey Deitch
925 N Orange Dr
Los Angeles, CA 90038