Balenciaga Continues Its Reign as Hottest Brand in the World for Q1 2022
With the New Balance 550s and Balenciaga Defender Sneakers taking top spots in hottest products.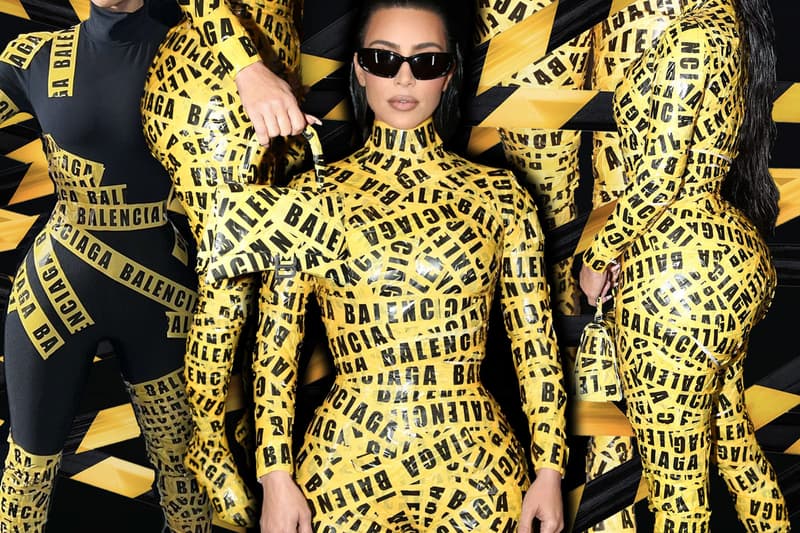 Balenciaga has one again found its way to the top, reigning as the world's hottest brand for Q1 2022.
According to the Lyst Index, Demna's vision continues to stay top of mind, re-writing the rules of what luxury fashion means in today's world. Demna made quite the statement with his Fall/Winter 2022 collection, commenting on the digital future and using his IRl platform to draw attention to the Russian-Ukraine war that unfolded at the time of the runway show. Demand for the brand saw a spike of 108% this quarter, placing Balenciaga at the forefront and top brand for three consecutive quarters. With celebrities like Kim Kardashian and Justin Bieber tapped as the brand's ambassadors, the brand appears untouchable.
Gucci falls behind in second despite releasing the second drop of its highly coveted The North Face collaboration and announcing a collab with adidas for FW22. Louis Vuitton rises in the ranks from fourth to third place after revealing its final collection from Virgil Abloh while Prada, Valentino and Dior follow suit in ranking.
In terms of footwear, the Balenciaga Defender Sneakers found itself as one of the top hottest men's products alongside the New Balance 550 Aimé Leon Dore, Prada loafers and The Fear of God California which rounded out the top ten. New Balance has become the only brand that is featured in both the men's and women's hottest products list with the 327 sneakers taking the top trend for women's footwear.
Diesel saw an uptick in interst, jumping 31 places into 15th place and entering the Lyst Index for the first time. Miu Miu also saw great success after the reveal of its viral mini-skirt, the third hottest women's product, causing a 400% increase in searches for the brand in the past three months. Rick Owens also jumped nine places and re-entered the brands list at number 16. after global searches for the brand increased by 68% this quarter.
The obsession with Y2K youth culture continues to be an ongoing trend thanks to TikTok. With 12 out of the top 20 products this quarter being footwear, the variety is an eclectic mix that includes Moon Boots, UGGs and heels. Loafers have made it as a hot item for men for the second quarter in a row while TikTok continues to inspire trends for brands as seen with the #nakedwolfe which saw the shoes on stars like Hailey Bieber, Kourtney Kardashian and Rosalía.
For more information on this year's greatest trends, check out Lyst Index.
Elsewhere in fashion, NEEDLES x SSZ have released its latest asymmetrical tracksuit collaboration.