Demna Dives Into Inspirations Behind Balenciaga FW22 Collection and How It Is a Commentary on the Digital Future
Citing conversations with peers like Ye, to be a large part of the collection's technical innovations.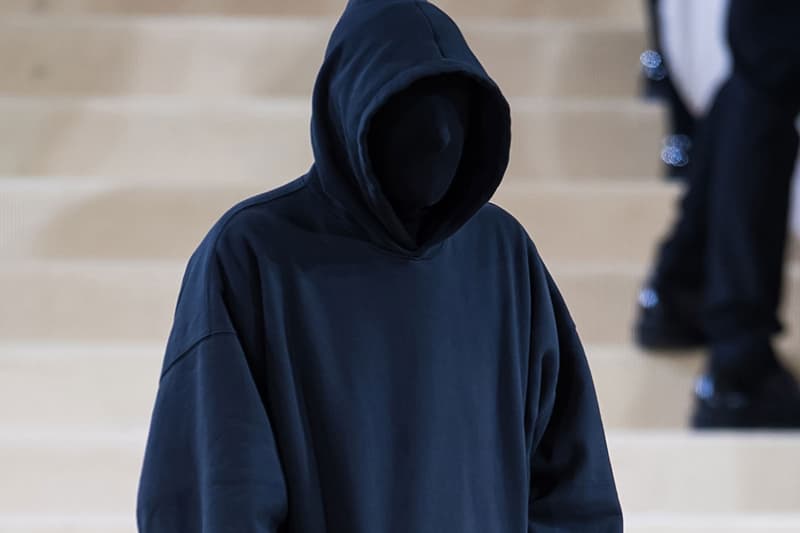 Demna recently presented his powerful and immersive Balenciaga Fall/Winter 2022 360° Collection in Paris Fashion Week. In a recent interview with Tim Blanks for Business of Fashion, the designer divulged his inspirations behind the blizzard-inspired runway show.
Demna admitted that the latest Balenciaga show has been difficult to put together, with the looming Russian invasion of Ukraine triggering memories he had endured 30 years ago in Georgia. He even considered canceling the show, but later decided against it, telling Blanks, "I've already sacrificed so much to Putin in my life. And resistance is moving forward, not surrendering to one man's evil war." The show, titled 360°, was born when Demna took a visit to the Alps, where he was faced with no real snow, but just the artificial kind from the machine. The title of the show became a connotation that referenced the heat and the circular venue and set the tone for a show that highlighted snow as just a faint nostalgic memory, only existing because of technological simulations.
The designer explained that the show is "Chapter Two of the last real show we did just before the pandemic started." While Balenciaga SS22 showcased a darker, more brooding side of the label, this season showed just the opposite. While models made their way down the runway against a man-made blizzard, Demna says that the idea of fake snow was a commentary on the digital world,
"You'll need virtual reality to experience this in the future. I love technology and the metaverse but there is nothing more beautiful than real life, even if it is fake snow.

And you can't do it on a phone. That's why the invitation was a broken phone. Throw it away!"
Of course, in regards to the broken phone, Demna is talking about the invites which were presented on old, smashed iPhones. He continues to reiterate that the collection is a commentary on the digitally-focused future. He cites a conversation he had with his friend Kanye West and takes audiences back to his design intents and technological constructs of his pieces, "I was discussing buttons with my good friend Ye. Why do we have this medieval, historical element of clothing? You need to make buttonholes, and every buttonhole costs money, which makes the garment more expensive. So, we did pullover outerwear, silhouettes with no closures. A minimal aesthetic with very recognizable garments."
Throughout his collections, particularly his most recent presentations, it is evident that Demna has made his mark within the industry and the brand. Creating "his" Balenciaga, the designer has always focused on minimalism and thinking out of "society's boxes." More than ever, the FW22 collection cement Demna's idea of fashion, "the idea of something inexpensive being used in a new manner."
If you need any Balenciaga piecs, GOAT has you covered, and elsewhere in fashion, Heliot Emil redefines uniform for FW22.