The Game Claims He's Better Than Eminem, Is Open to 'VERZUZ' Battle
He clarified, however, that he believes Em is "one of the f*cking good emcees."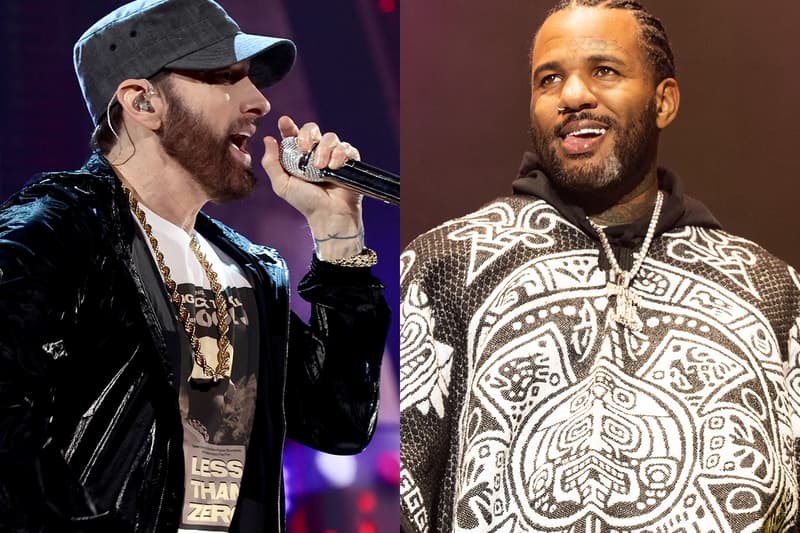 The Game hopped on the mic for a new Drink Champs interview, where he boldly stated that he was better than Eminem.
Despite calling Em "one of the f*cking good emcees," the Compton-born rapper believes that he has upped his skills to surpass that of the Detroit artist's. "Eminem, Eminem is Eminem. I like Eminem, he's one of the f*cking good emcees, great emcees," The Game said. "I used to think Eminem was better than me. He not. He not. He's not. Ay, challenge it." He went on to refute Noreaga's claim that he would not be open to hitting the VERZUZ stage with Em, "Yes, I do! What do you mean? The f*ck you mean?"
The Game further clarified that his claims were not made to start beef, "It's not drama!… Swizz [Beatz] and Timbaland know that it's bigger than Verzuz." He continued, "I'm not saying I want smoke with Eminem, I'm saying I want smoke with Eminem, him, and him, whoever."
Stream the full Drink Champs episode below.
Elsewhere in music, take a look at Snoop Dogg's plans on resurrecting Death Row Records.