You Can't Buy These Paraboot x The North Face Mules
But who thinks this might be one of Paraboot's finest collaborations ever?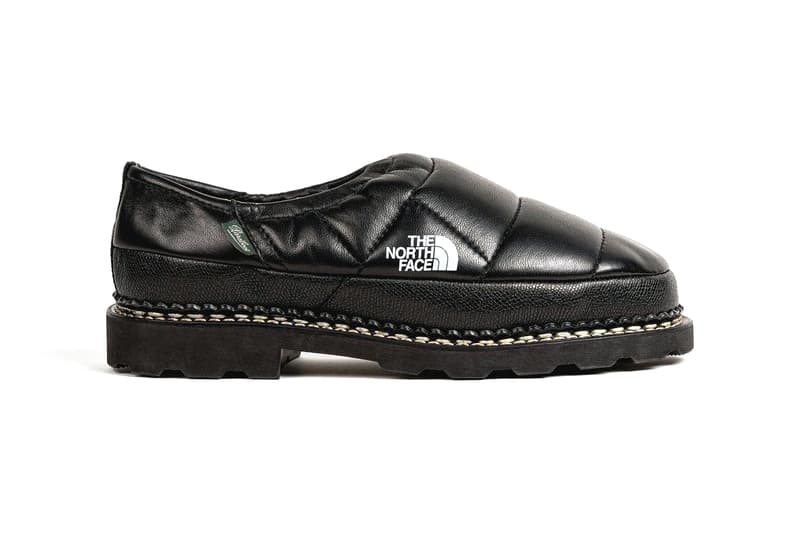 1 of 2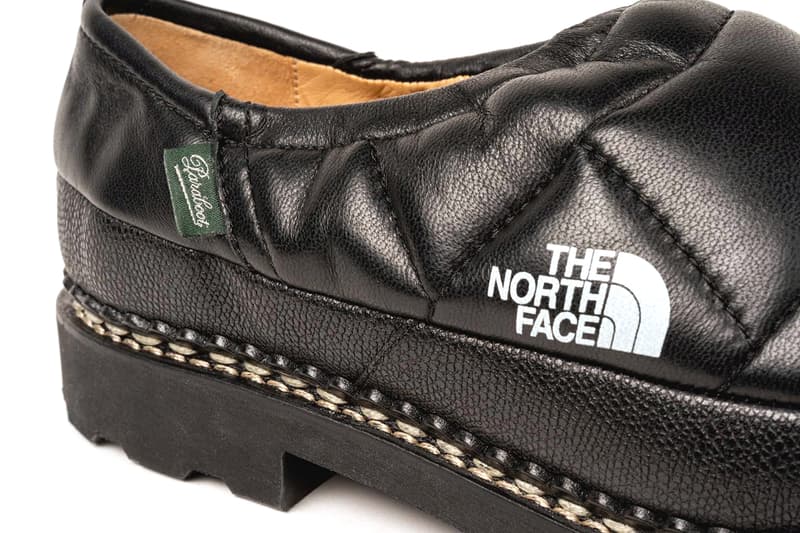 2 of 2
Paraboot and The North Face are collaborative powerhouses in their own respective rights. The former is known for working with nonnative, YMC and All Triangles, the latter for Supreme, Online Ceramics and Junya Watanabe. Now, Paraboot and The North Face have found common ground, coming together on a mule. But there's a catch.
Simply put, you cannot buy this. Which, to many a mule lover's disappointment, is a shame as this limited-edition collaboration might be one of Paraboot's best to date.
Crafted from matelassé full grain leather and paired with a hand-crafted, resole-able, vulcanized rubber outsole and a soft elastic collar that opens the shoe to your foot, these mules scream "luxe." In TNF's usual manner, the leather has been quilted to replicate both signature jackets like the Nuptse and, of course, its own Thermoball Traction V mule.
Explaining the collaboration, Paraboot notes: "The two brands deliver high performance and striking fashion, encompassing the coexistence of comfort and style." However, it also says, "the exclusive shoe will not be released to the public. The limited-release mule combines timeless designs and premium materials in a unique collaboration for 2022."
With such craft before our eyes, it seems that many would quite enjoy an official collaboration from the two. With TNF's branding in white, a Paraboot tab in green, and a luxurious tan leather interior, these shoes could have been one of the hottest of the year as we step into fall and winter, when these would have been just right.
Take a closer look at the pair above and sound off about this decision to not produce more pairs in the comment section below.
For a pair of shoes you can buy, check out Balenciaga's HD Sneaker.