The North Face Recruits Online Ceramics to Celebrate Earth Day
Taking inspiration from '70s Californian climb culture.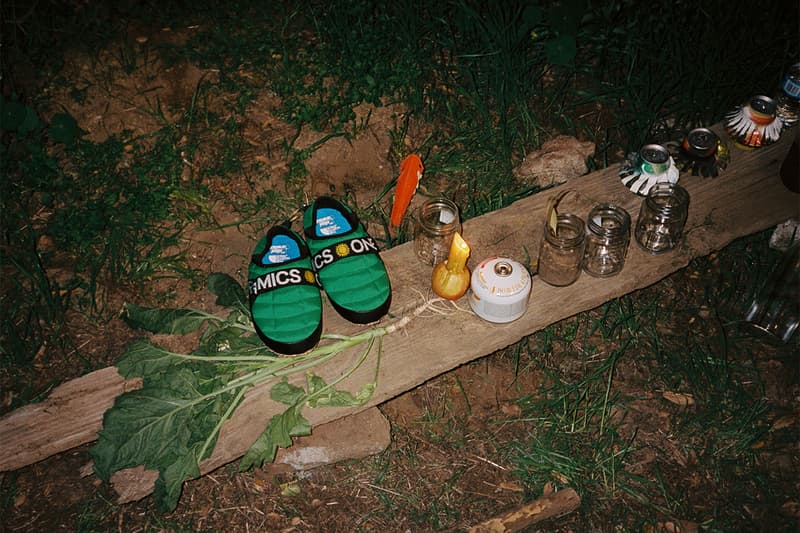 1 of 12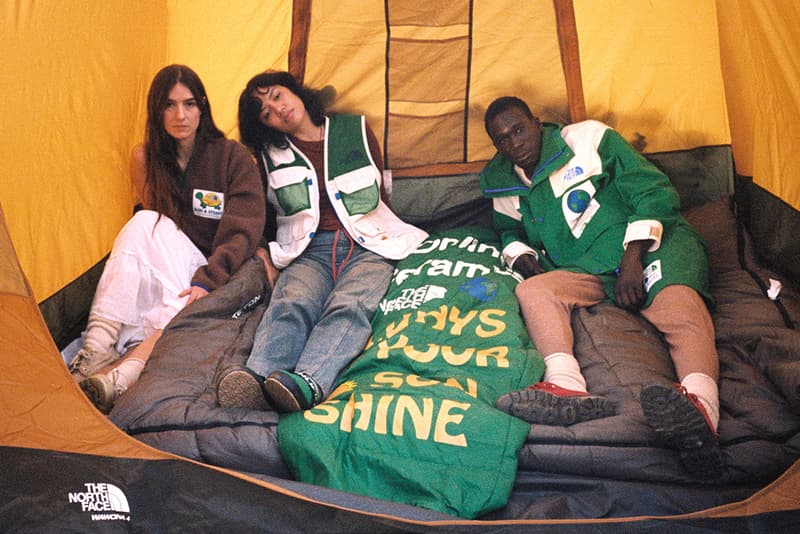 2 of 12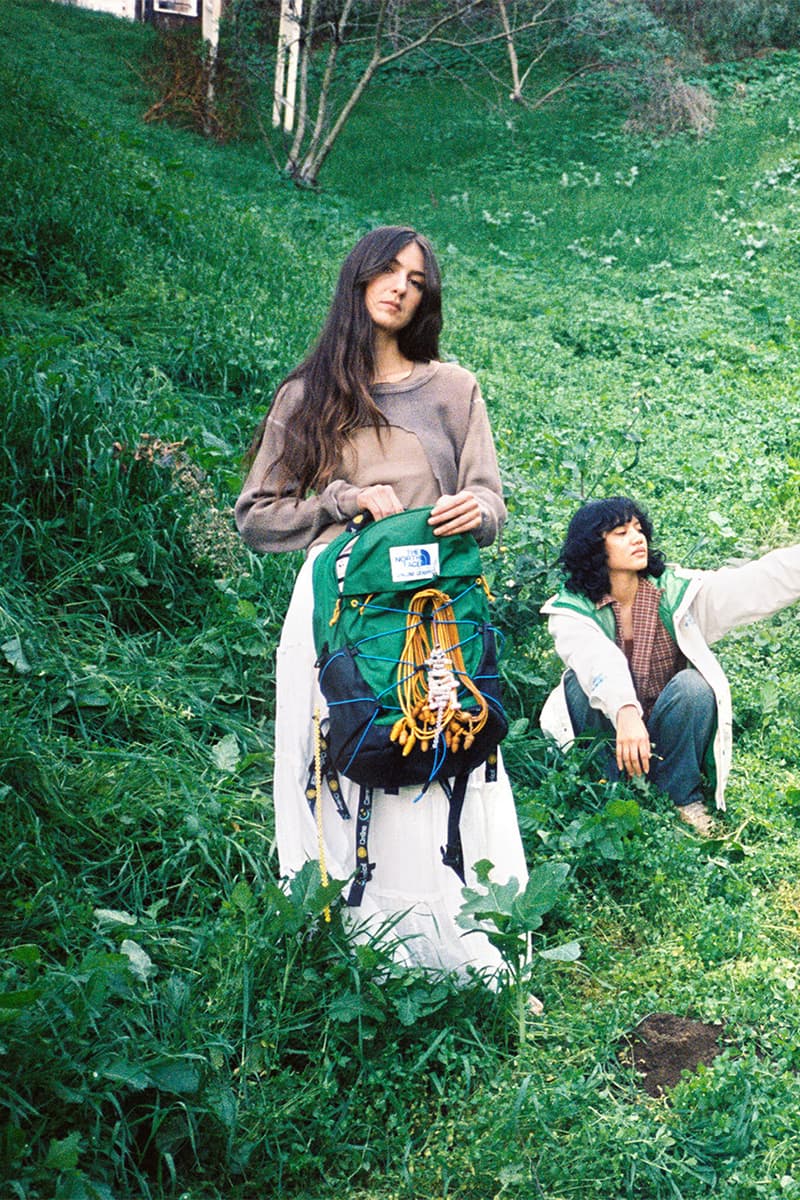 3 of 12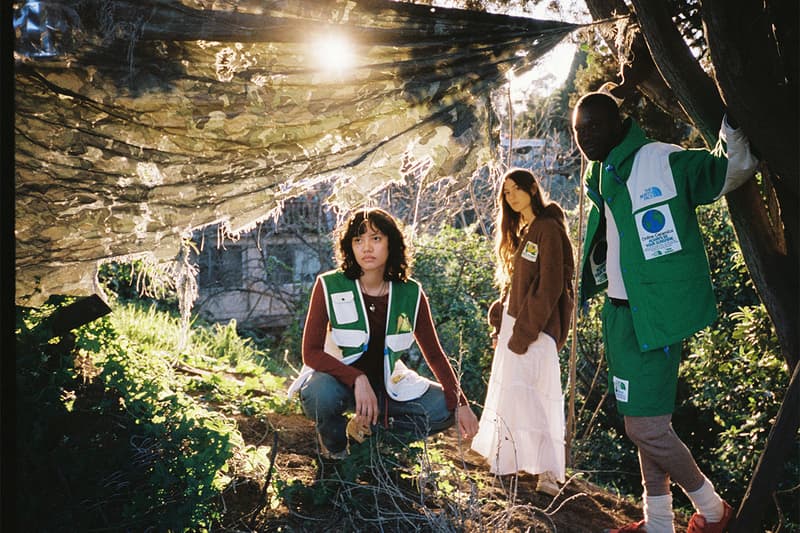 4 of 12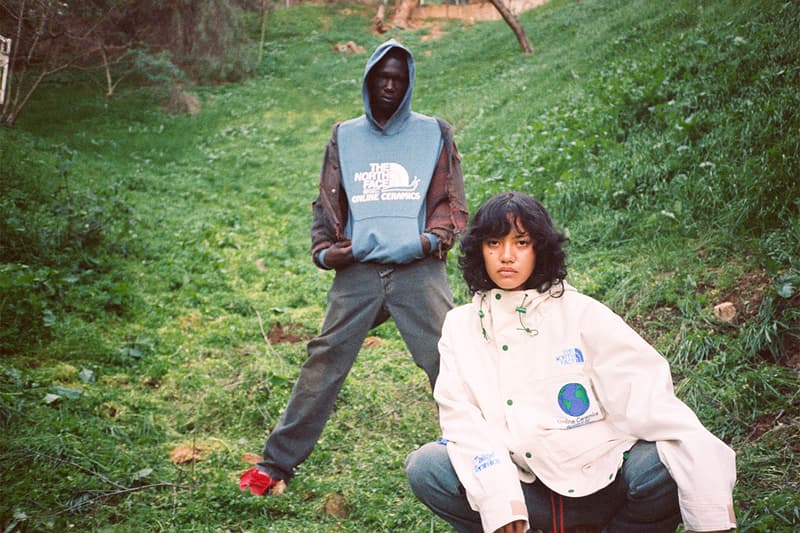 5 of 12
6 of 12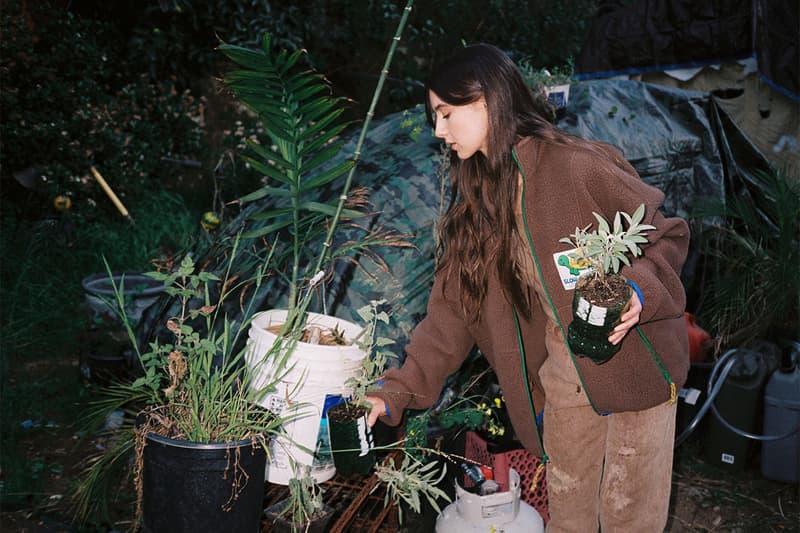 7 of 12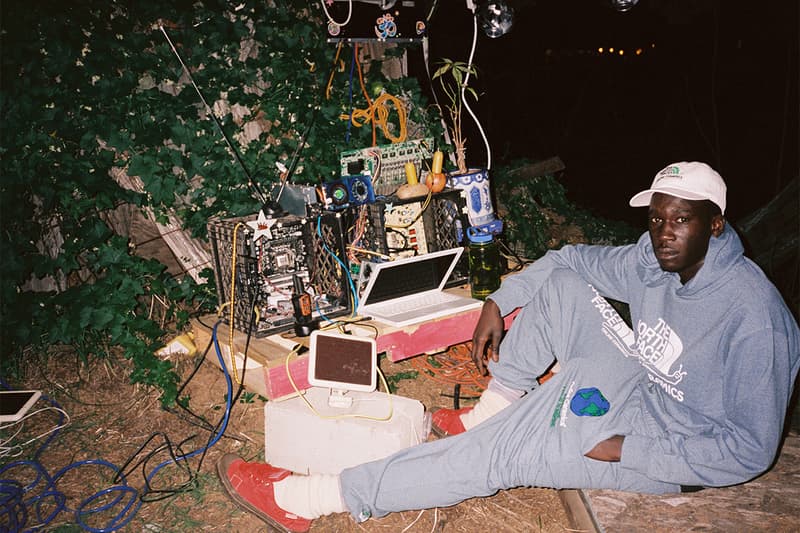 8 of 12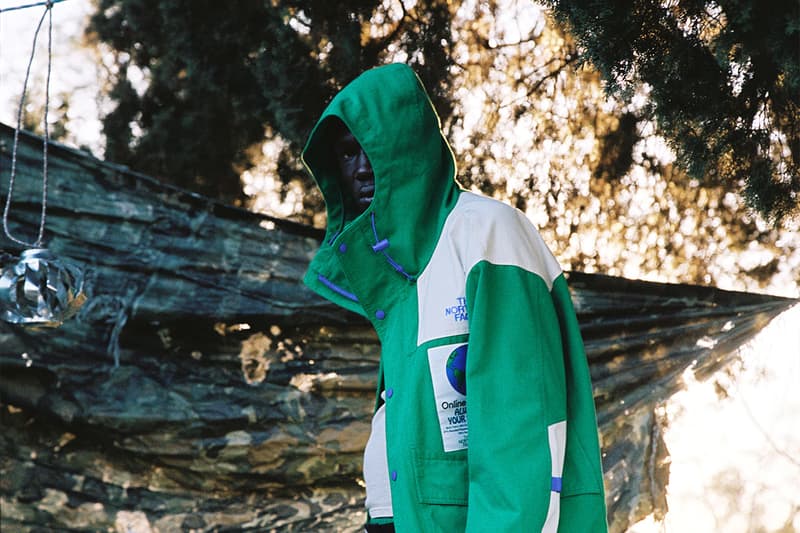 9 of 12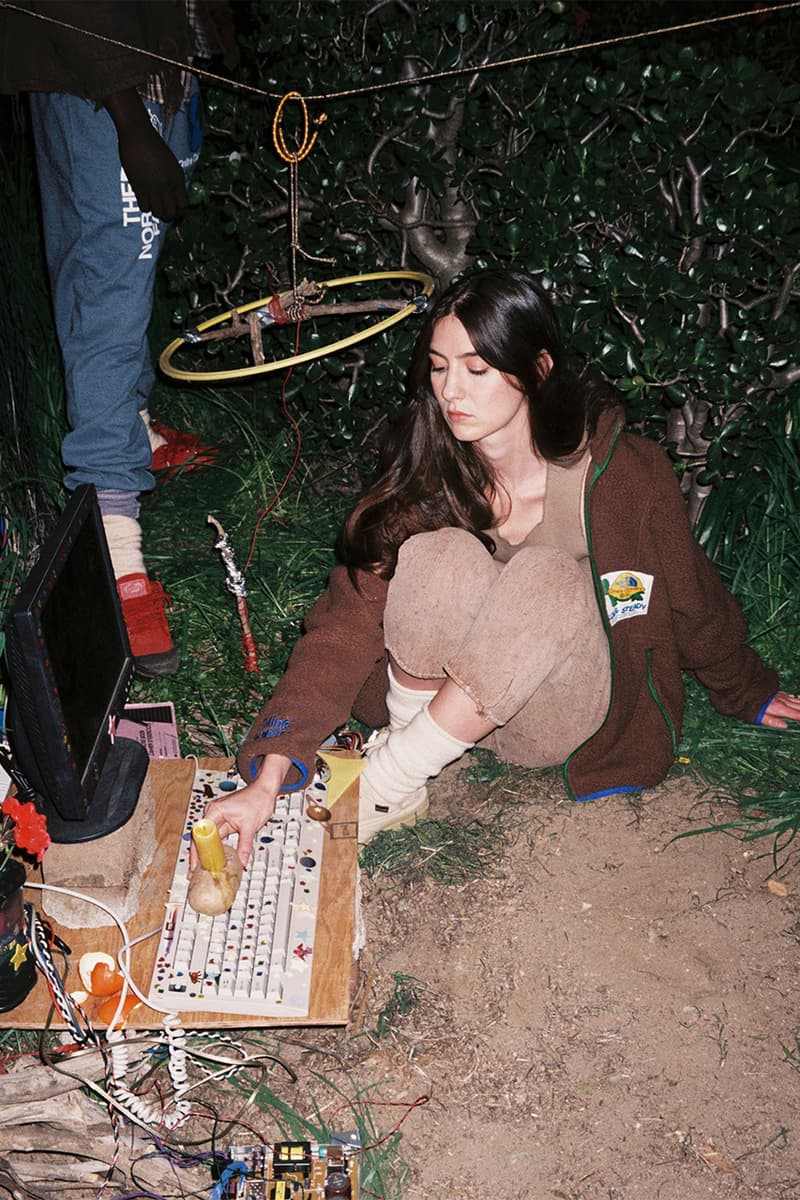 10 of 12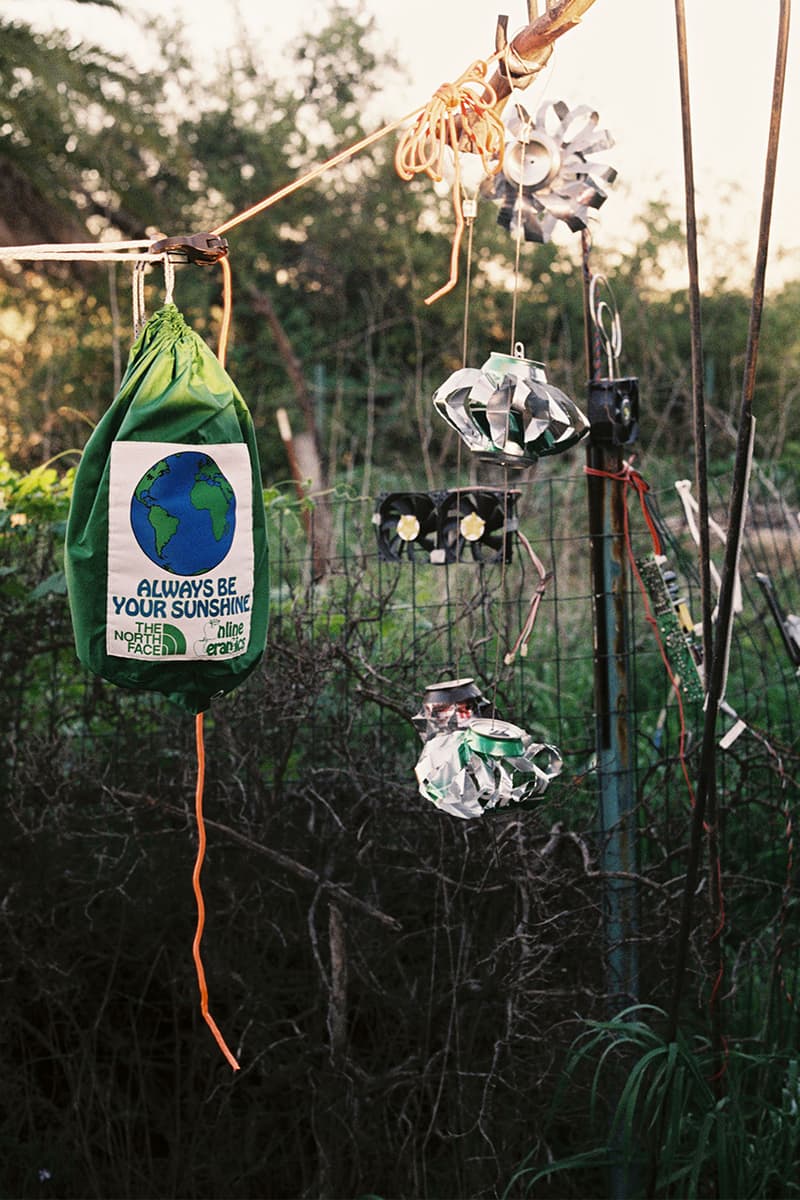 11 of 12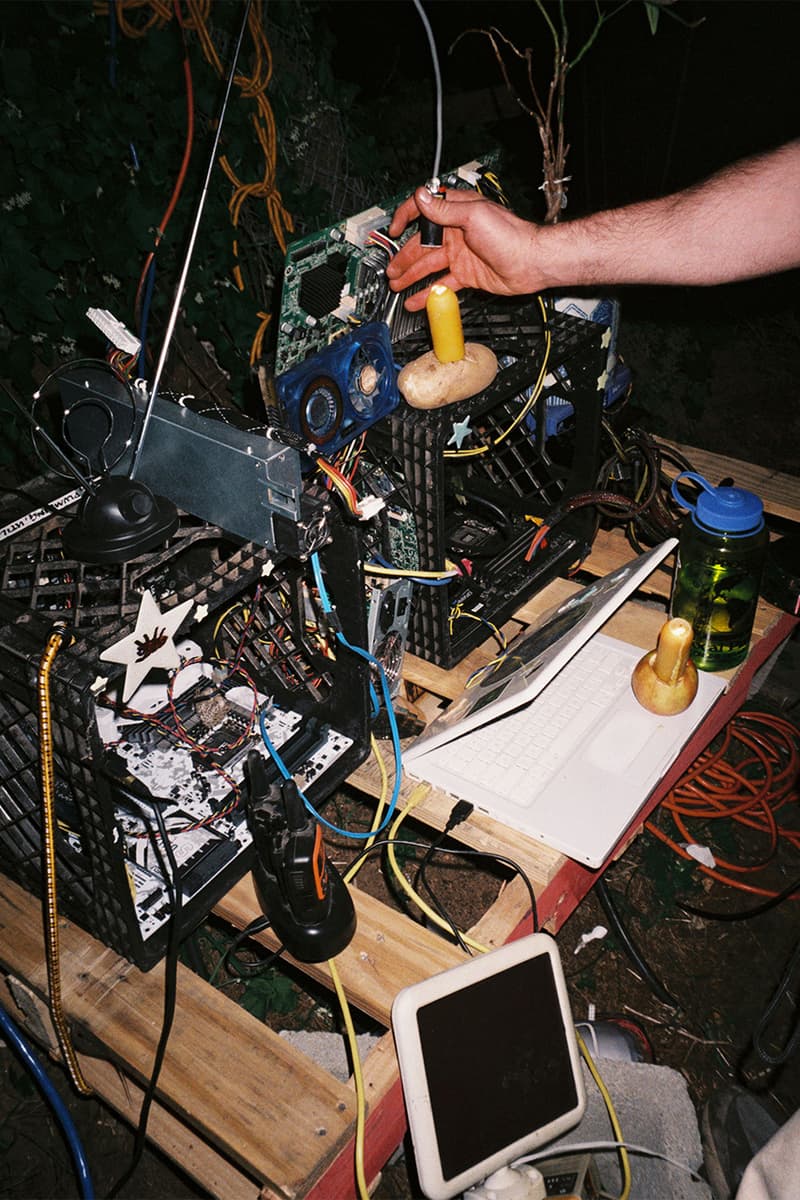 12 of 12
The North Face has announced a new collaboration with Online Ceramics, taking inspiration from '70s California climb culture. Arriving to coincide with Earth Day, the collection mixes playful graphics with the launch of The North Face's new Re-Grind process of using left over fabric scraps to create new garments.
Stand-out apparel pieces in the collection include co-branded outerwear, field vests and mules, while the collaboration also moves into functional gear with a bright green sleeping bag and accompanying Borealis backpack. The main slogan used features the words "Always Be Your Sunshine," as graphics also see The North Face's logo transformed into a snail shell, a turtle carrying an old tree, and a plant pot describing the Re-Grind process.
Explaining how Re-Grind works, the sweatshirt says, "from factory floors to the great outdoors, this garment gives fabric scraps a second chance and turns waste material into a brand new product." Making its debut in this collection, Re-Grind will also be used in more The North Face releases throughout the year. Additionally, the collection's apparel pieces are produced using 75% or greater recycled or organic fabric, earning the label's "Exploration Without Compromise" badge.
Announcing the collection, Online Ceramics co-founders Elijah Funk and Alix Ross said:
"We've always aimed to create apparel with positive messages that encourage people to shift their way of thinking. Collaborating with an iconic brand like The North Face has allowed us to fuse our unique, thought-provoking designs with the styles The North Face is known for, creating retro-inspired gear that celebrates Earth everyday."
The North Face's collaboration with Online Ceramics releases via The North Face web store today (APAC), April 27 (EMEA) and April 29 (US) for XLR Pass members.
In other fashion news, Story mfg. recently unveiled its new Gentle Fullness project.