Off-White™ Has Become AC Milan's New Style and Culture Curator
You'll be able to get a first IRL look at the collaboration during AC Milan's Champions League clash with Chelsea this week.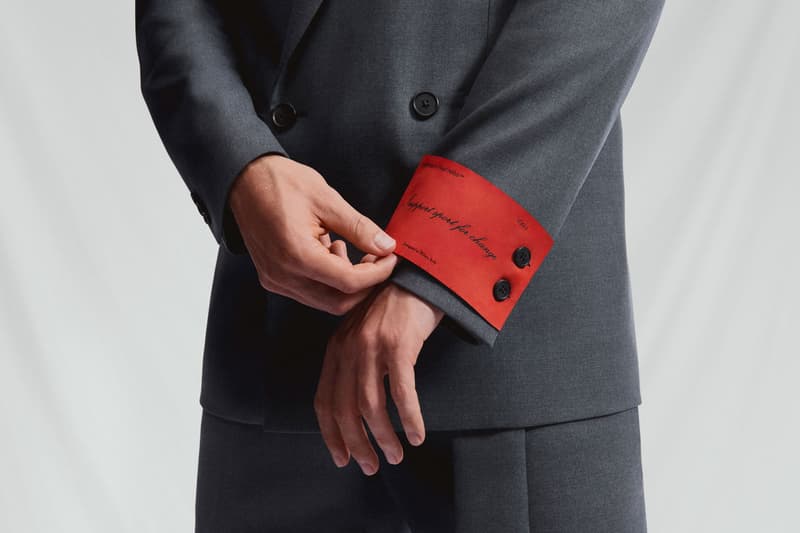 Football and fashion are continuing to expand their ever-growing synergy. Over recent times, we have seen collaborations between the likes of Daily Paper and Ajax, Palace and Juventus, Paris Saint-Germain and GOAT, and even an exclusive football boot designed by Off-White™ for Kylian Mbappe. Virgil Abloh's brand has been no stranger to the football world — best seen in 2018 when Virgil presented his "Football, Mon Amour" collection that featured a melange of football jerseys, goalkeeper gloves, and warm-up jackets. With that being said, Off-White™ and Italian football giants AC Milan have now announced their official partnership — and it launches this week in London during AC Milan's Champions League clash with Chelsea.
The collaboration between the Serie A champions and Off-White™ was first reported back in August, and now an official statement from Milan has confirmed that a "game-changing" partnership between the two juggernauts has seen Off-White™ become AC Milan's official "Style and Culture Curator." A major part of the deal will see Off-White™ provide clothing for the men's and women's teams, with the former wearing their official new outfits for the first time at Stamford Bridge.
Along with the official statement, AC Milan also featured a teaser image of the first Off-White™ x AC Milan garment and it appears to be a double-breasted suit in a grey hue. It also features a red label attached to the cuff that reads "support sport for change." In the official statement, Casper Stylsvig, Chief Revenue Officer of AC Milan said:
"This partnership is an ambitious project that involves two innovative and global brands. As a club, we have very defined principles. Cultural-inclusivity and equality is at the forefront of our business. Therefore, we are proud to embark on this journey with Off-White™ , with whom the Rossoneri share a common vision and a common mission. The new journey is a further testament to AC Milan's ability to engage with younger generations through the convergence of football with other sectors."
View this post on Instagram
In other news, take a look at Louis Vuitton's "Snow" pre-spring 2023 capsule.