Audi Unveils Its Hardest R8 to Date, the 620 HP Coupé V10 GT RWD
If you can get your hands on one of the 333 made, be prepared to cough up $222,000 USD.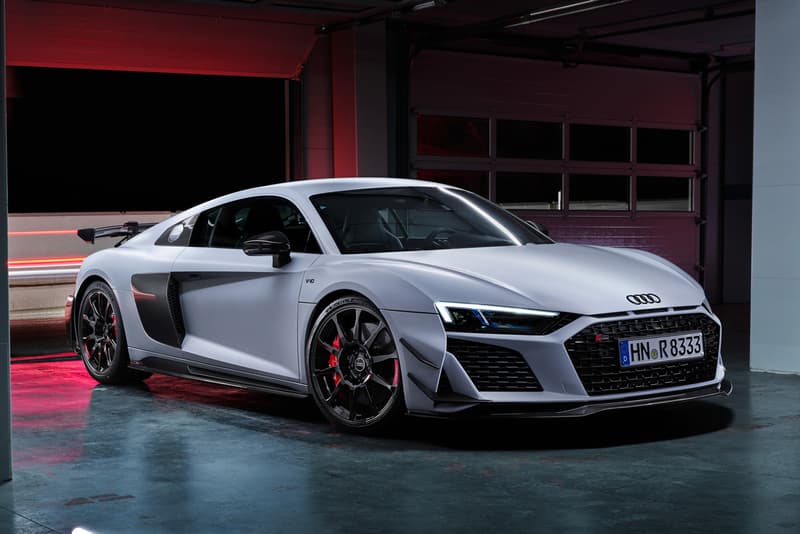 1 of 11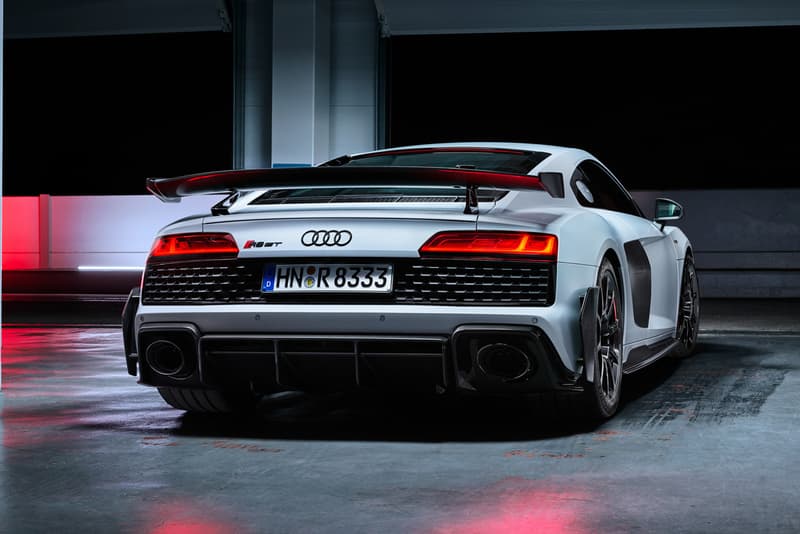 2 of 11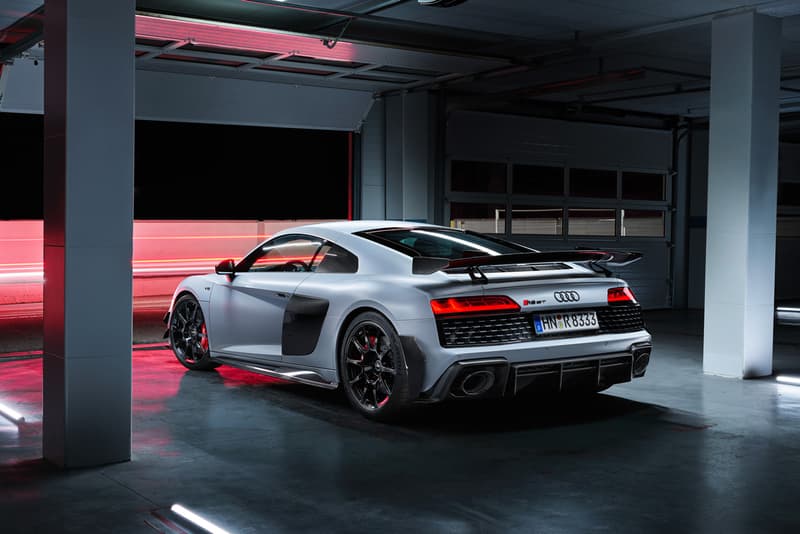 3 of 11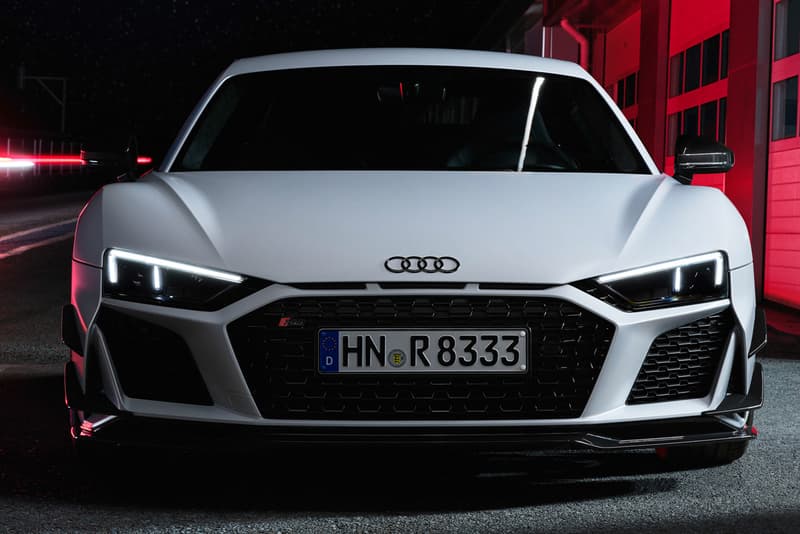 4 of 11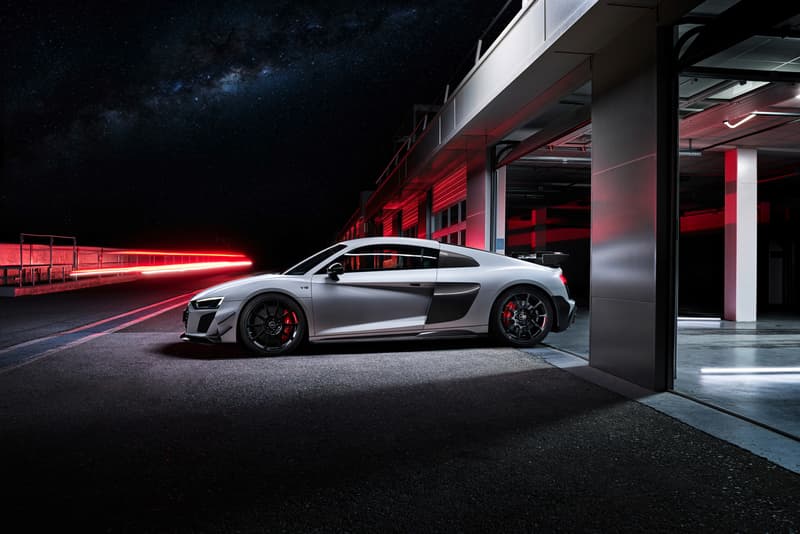 5 of 11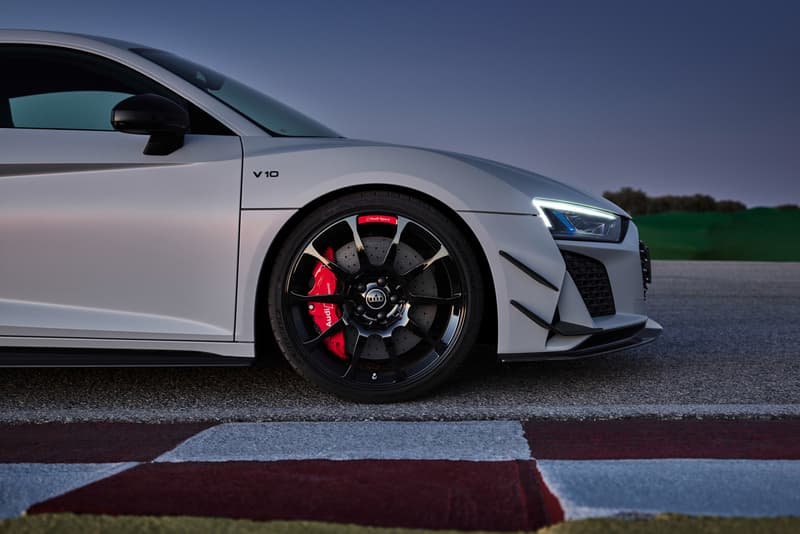 6 of 11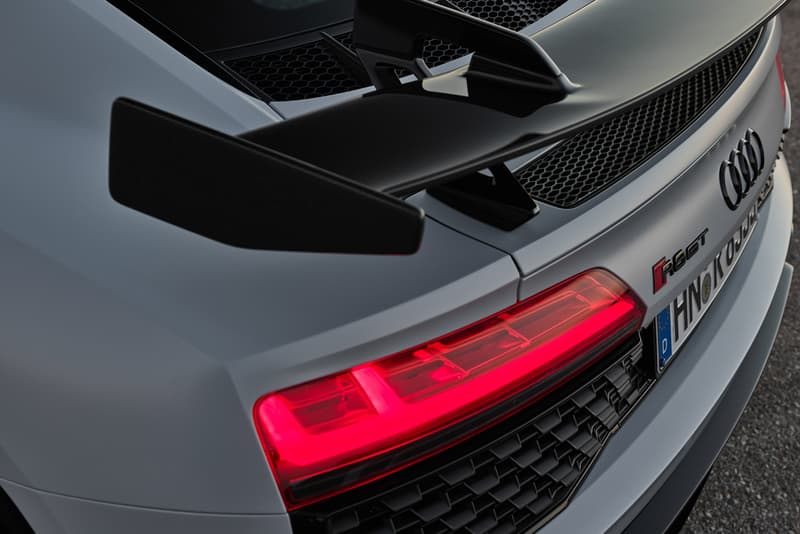 7 of 11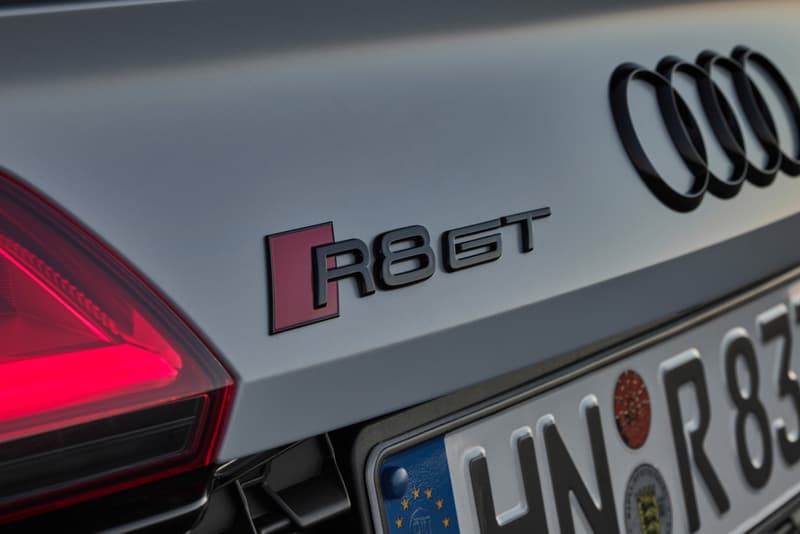 8 of 11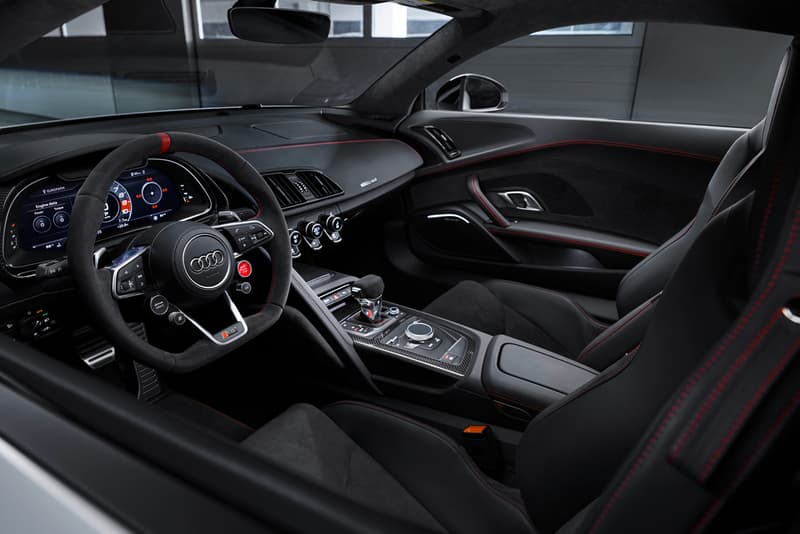 9 of 11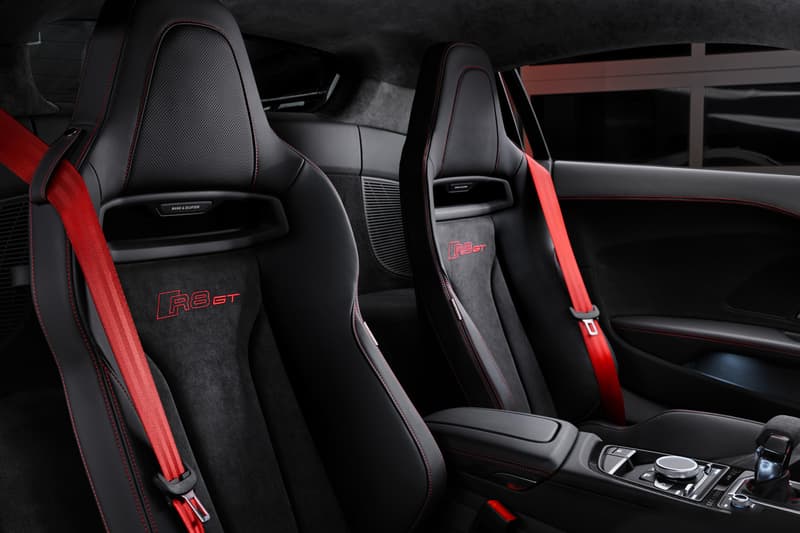 10 of 11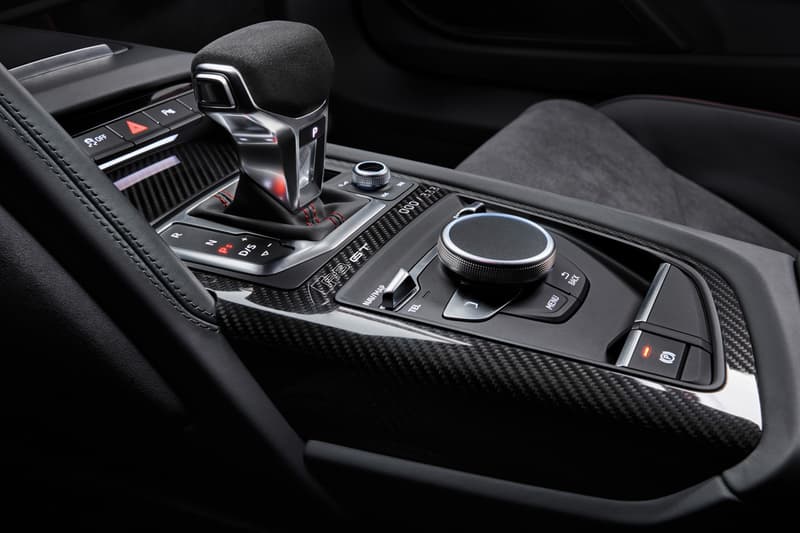 11 of 11
Hypebeast was lucky enough to drive the top-spec Audi R8 V10 Performance as part of our series Open Road earlier this year, but now Audi has responded with one better: the R8 Coupé V10 GT RWD. Heralded as the marque's "most powerful rear-wheel drive unit in the history of the brand," this new German supercar utilizes the familiar 5.2-liter naturally-aspirated V10 and sends a pumped-up 620 HP to the rear wheels alone through a new seven-speed dual-clutch transmission which works in tandem with a "Torque Rear" driving mode to perfect oversteering (read, powerslides and fun).
Capable of hitting 62 MPH in 3.4 seconds and going onto a top speed of 199 MPH, the GT RWD follows on from the first Audi R8 GT that debuted 12 years ago. Then, it was one of the most hardcore yet simultaneously usable track weapons for the road, and this new iteration is no different here. While it's perfect for the track, with plenty of aero trickery to help it stick to the ground now it's lost Quattro traction, the car should also behave well on twisty roads.
On the topic of aero, Audi has added a carbon aerokit in high-gloss finishing that was developed in a wind tunnel to ensure as much downforce as possible. Per the manufacturer, this includes a front splitter, flics, side skirt covers, cW-elements on the sides of the rear bumper, a diffuser, and a rear wing with gooseneck suspension, while a new set of 20" 10-spoke rims and all-black badging further differentiate this example from its siblings.
Coming to dealers in 2023, the new Audi R8 Coupé V10 GT RWD will cost from €225,000 EUR (approx. $222,000 USD/£196,000 GBP). Oh, and only 333 will ever be made, so you best check it out in detail above.
In case you missed it, read up on what happened when we got behind the wheel of another hot Audi, the RS3.