Palace Winter 2022 Collection Full Look
Featuring plenty of hardy jackets, a healthy dose of Cordura and Pertex, a Vans collaboration and more.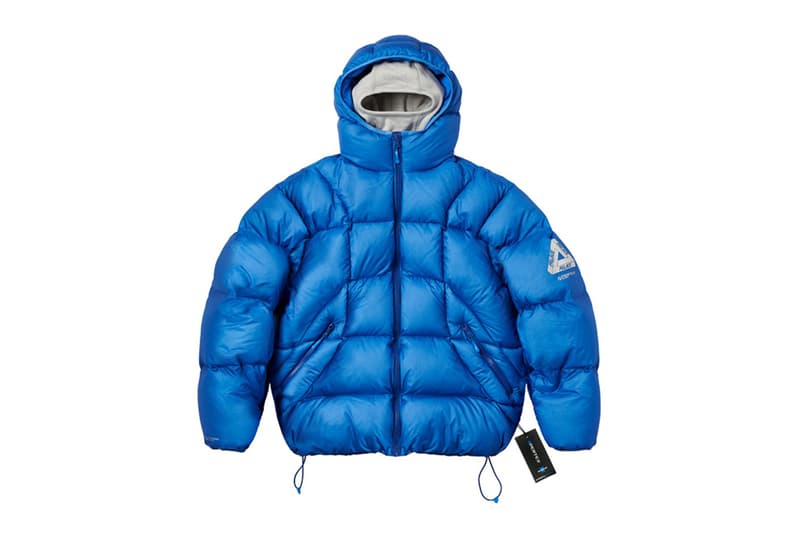 Shortly after wrapping up its releases for the Fall 2022 season, Palace is now gearing up to deliver its Winter 2022 collection. With its inaugural release of the season set for this week, the uniquely British label has now revealed every item included in the range. The full look comes after the unveiling of Palace's Winter 2022 lookbook and highlights everything to look forward to.
Leading the seasonal range are jackets, sweatshirts, knitwear, shirts, tops and T-shirts, followed by an array of pants and shorts. Aside from an expansive selection of headwear, Palace has also put together a line of skate decks, a Vans collaboration, and a collection of playful accessories.
Check out the Palace's Winter 2022 collection in full below.
Outerwear
Preparing for the winter ahead, Palace has presented a collection of technical constructions through heavy-set GORE-TEX, Condura, Pertex and Polartec creations that come in functional outerwear and warm fleece sets. Sporting references are also seen throughout the outerwear collection with nods to varsity sport culture, hockey, automotive racing, and more.
Sweatshirts
Coming through with hoodie, crewneck, and half-zip options, sweatshirts range from bold to more contemporary styles. Palace is also supplying reworked logo plays along with its signature "P" motif and Tri-Ferg graphics. Rounding off the sweatshirts, a collection highlight is the light blue zip-up sweater that features an anime-inspired design across the front.
Vans Collaboration
Palace has connected with Vans once again to re-up their perennial Old Skool collab. For these reworked versions of classic skate shoe, customary Palace branding can be spotted on the heel. Colorway options come in navy, white and black hues with a classic rubber sole.
Shirts and Tops
Preparing for layering in the Winter, Palace has got you covered with warm knitwear such as a thick cable knit sweater with white, grey and beige panelling and an embroidered sweater vest. While shirts range from vibrant to minimalistic, a collection of full prints, embroidery and denim is also available.
Longsleeves and T-Shirts
T-shirts continue to show Palace's graphic prowess with unique prints that slot effortlessly into the skate brand's arsenal. However, aside from the usual Tri-Ferg displays, Palace has delivered a collection of logo reworks and a melange of rubber duck-inspired tees.
Bottoms
Bottom offerings mainly come in more simplistic styles and the mainline offerings include a strong collection of 3M reflective details, technical constructions, and brand motif markings. Rounding off the bottoms, new denim is also introduced that features more happy duck designs.
Hats