MSCHF Is Selling Back Designer Shopping Bags for Its Next Project
Circling back with drop #67 of its "ONLYBAGS" collection.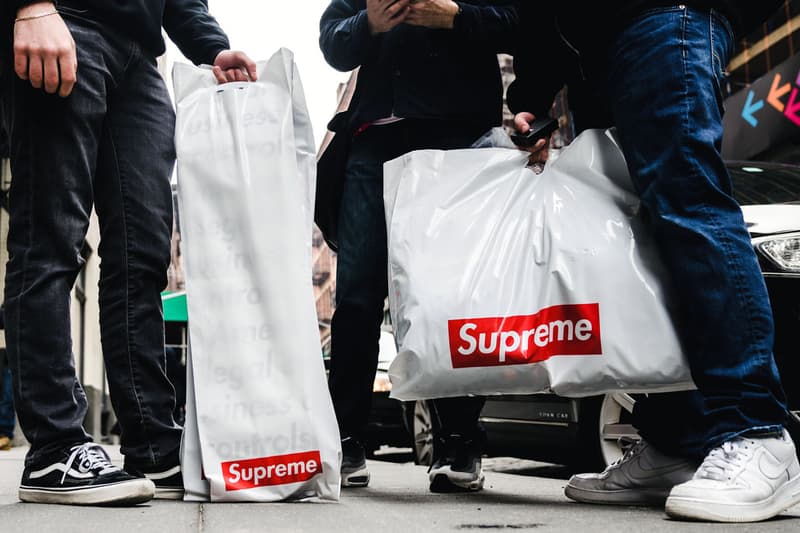 Celebrating "Drop #67" of its tongue-in-cheek line of curated products, MSCHF is back with a collection of "ONLYBAGS," exploring the world of high-fashion retail shoppers.
The ONLYBAGS collection is offering a range of 12 retail shopping bags; merchandise not included. Luxury shoppers from Fendi, Hermès, Burberry and Prada, in addition to mass-market retailers like Ikea, Victoria's Secret and Sephora will be available for sale. A highlight of the 12-piece collection is the iconic white-and-red "Thank You" shopping bag that has been seen at delis and corner stores around the world.
The company hasn't issued a statement regarding permission or its affiliation with the brands, but it wouldn't be the first time the Brooklyn-based art collective has flirted with trouble if it is illegal. The company has added its satirical touch to everything from Lil Nas X's "Satan Shoes" to "Possibly Real" copies of Andy Warhol's "Fairies" artwork, and has now circled back to the realm of fashion from its 2021 "Birkinstocks" project.
Providing a manifesto on why it chose shopping bags as its latest venture, MSCHF states, "If there's one thing we know from acquiring our bag samples, it's that strolling down the street laden with (empty, of course!) Balenciaga, Valentino, Rolex, et al. is one hell of a power trip."
"Carrying an armload of bags puts you in dialogue with all the images you've seen of people carrying armloads of bags," it adds.
An available lookbook on the site features paparazzi shots of celebrities shopping in various environments, as a way to help showcase what each bag could potentially look like on your arm – or in your hands.
Each shopping bag retails for $40 USD, and will be available to purchase via the ONLYBAGS website, starting on January 11.
For an added taste of controversy, MSCHF recently created a line of "Illegal Chips" using flavors from banned foods.