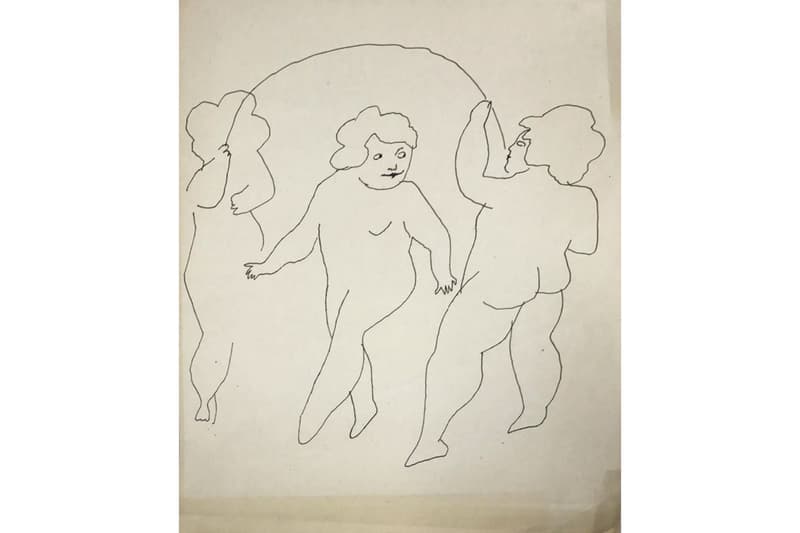 MSCHF Is Selling 1,000 Warhol Artworks for $250 USD Each, but Only One Is Real
Russian Roulette of art.
---
New York's MSCHF group is back with their latest stunt. Also known as the "Museum of Forgeries," the group of approximately 20 artists was infamously sued by Nike for their modified version of the "Satan" Air Max 97 sneakers featuring real human blood.
The group recently purchased an original 1954 Andy Warhol pen drawing, titled "Fairies." Using digital technology and a robotic arm to recreate Warhol's famous strokes, prior to using a special technique that involves heat, light and humidity to artificially age the piece. 999 of the fakes were created and MSCHF has officially placed all of the pieces up for sale, including the one authentic drawing.
MSCHF claims that they do not know which one is the real Warhol and that collectors can purchase one of the 1,000 works for $250 USD each. The entirety of the project is titled "Possible Real Copy of 'Fairies' by Andy Warhol." If the group is successful in selling all the drawings, MSCHF is expected to make about 12 times more than what they originally paid for the Warhol drawing. Creative director of MSCHF, Kevin Wiesner of MSCHF commented, "It's always very funny to do pieces that are able to simultaneously spit in the art world's face, and also do what they're trying to do…which is use art as an investment vehicle…but better." With this new stunt, MSCHF hopes to make Warhol pieces more accessible to the mass public, considering for most people a piece from the artist would be unimaginable.
For more information, check out Museum of Forgeries.
Elsewhere in art, Picasso's paintings sells for more than $100 million USD at Sotheby's auction.