Mathieu Lehanneur's Renault "SUITE N°4" Is a Luxury Open-Air Hotel on Wheels
Celebrating the Renault 4L's 60th anniversary.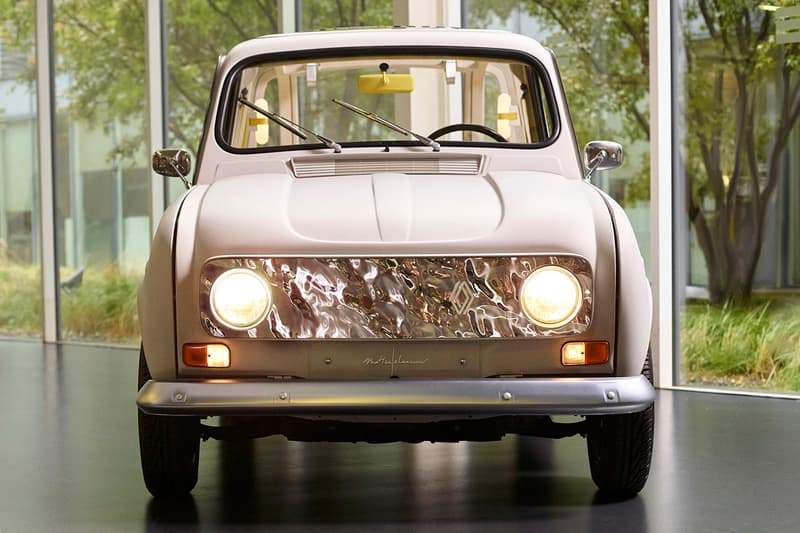 1 of 3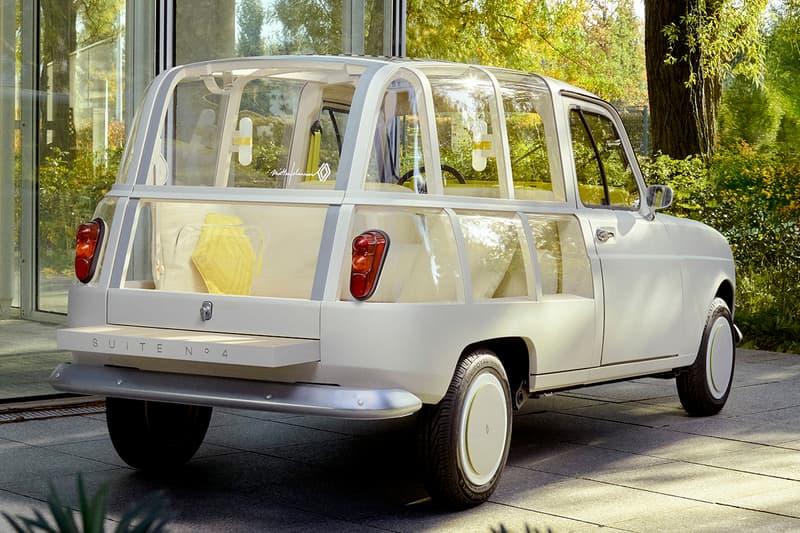 2 of 3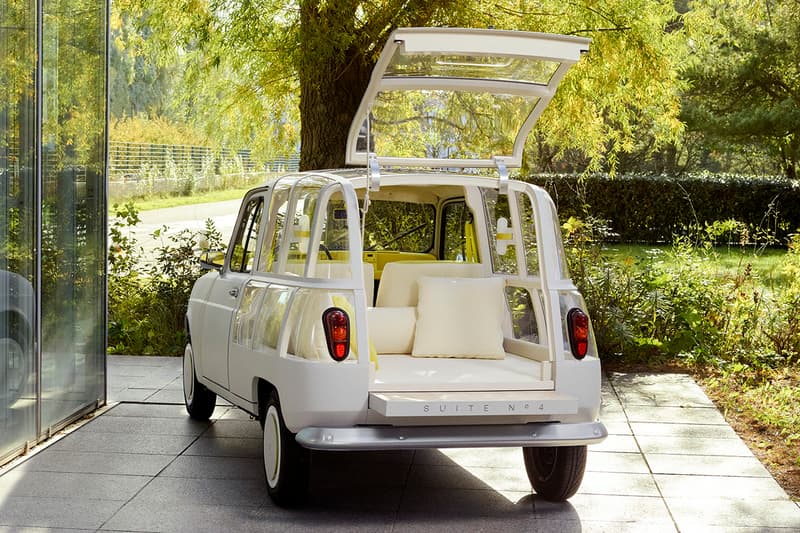 3 of 3
Renault is celebrating the 4L's 60th anniversary this year, and in honor of the occasion it has partnered with the multifaceted designer Mathieu Lehanneur to create "SUITE N°4."
The conceptual design takes an existing 4L and converts it into something inspired by a nomad hotel suite. As Lehanneur puts it, "SUITE N°4 is a new mobility and travel experience. I wanted to merge the worlds of cars and architecture to create an open-air hotel room. Even better than the finest palatial suite, the car is exactly where you want it to be, whether that's by the sea, in the middle of a field, or driving around the city you've always dreamed of."
To accomplish this design, Renault and Lehanneur took the original 4L and transformed the car to feature a rear section and hatch made from polycarbonate windows, opening up the space inside. Transparent solar panels on the roof allow light to flood in while also acting as the means for electrical power, charging the car's batteries to power it along the road — yes, it's also been converted to an EV.
A polished aluminum "grille" is both reflective of the car's heritage as well as Lehanneur's signature design approach all while giving the car "[an] effect of fluidity, dynamism, and movement," as per the brand's statement. Inside the car is equally luxurious, with seats finished in bright yellow velvet and other elements coming fitted in ribbed chenille, while a wooden bench that slides like a drawer opens out from the rear and can provide more protection when sitting under the hatch.
Mathieu Lehanneur and Renault's "SUITE N°4" concept can be seen above and will be displayed alongside other classic models at the Atelier Renault on the Champs-Elysées in Paris in November.
For more tweaked classics, check out E-Type UK's Unleashed — the ultimate Jaguar E-type, driven.