Lil Nas X and MSCHF's Air Max 97 "Satan Shoes" Come With Real Human Blood in Them
Along with satanic details such as inverted crosses, pentagrams, "666" detailing, and references to Luke 10:18.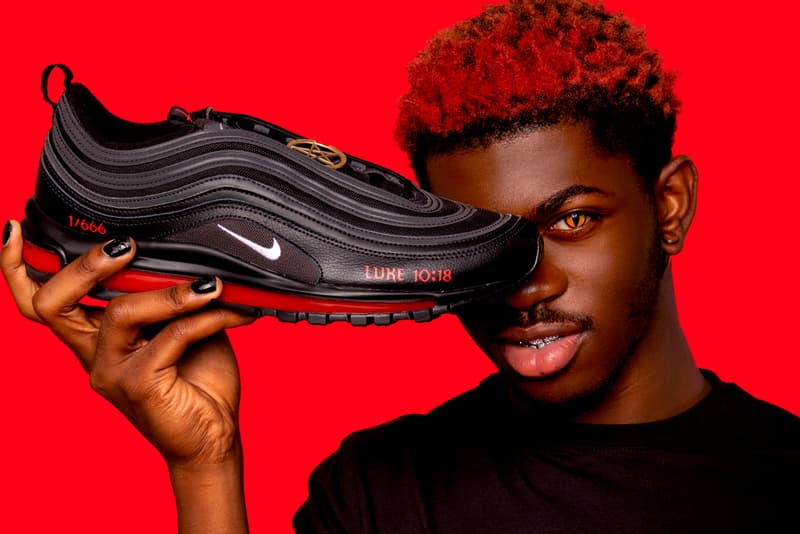 1 of 14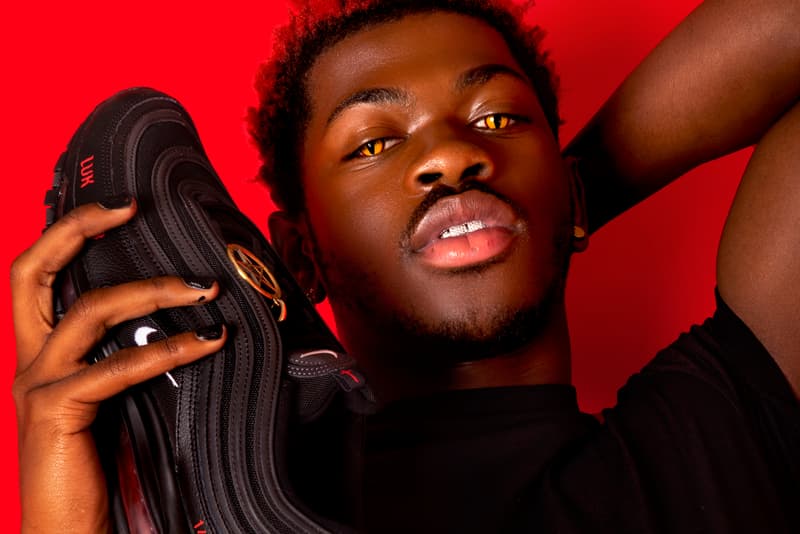 2 of 14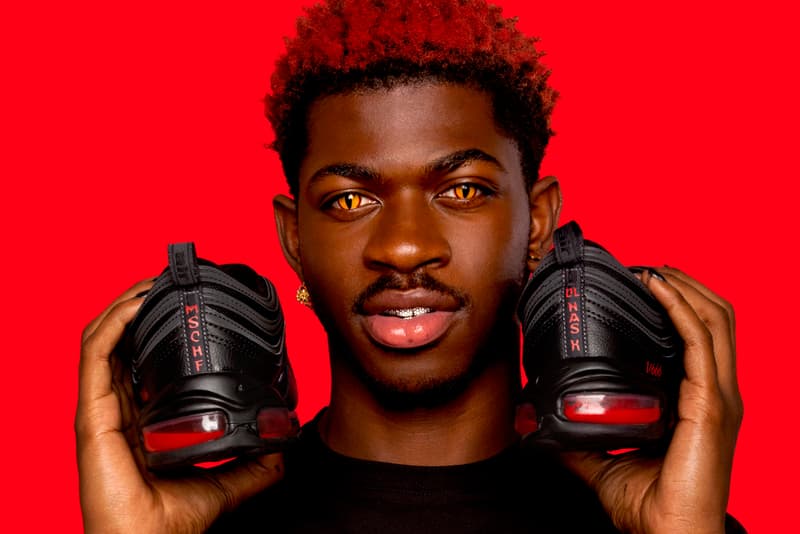 3 of 14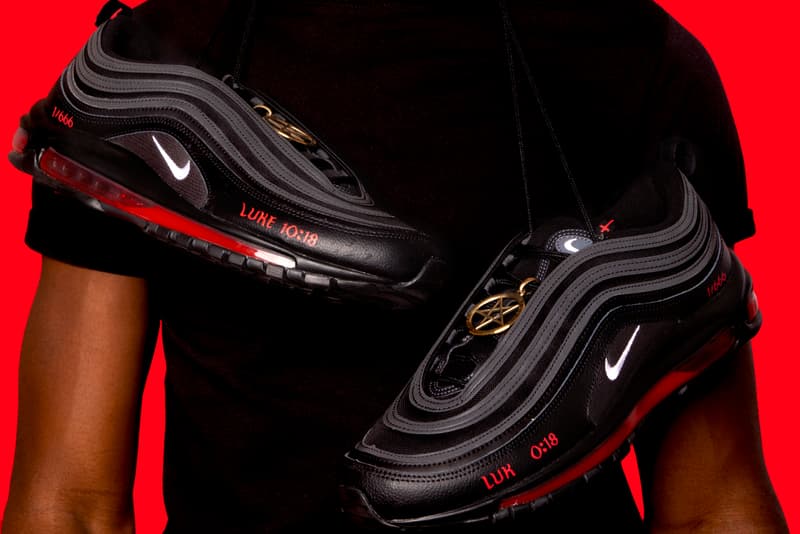 4 of 14
5 of 14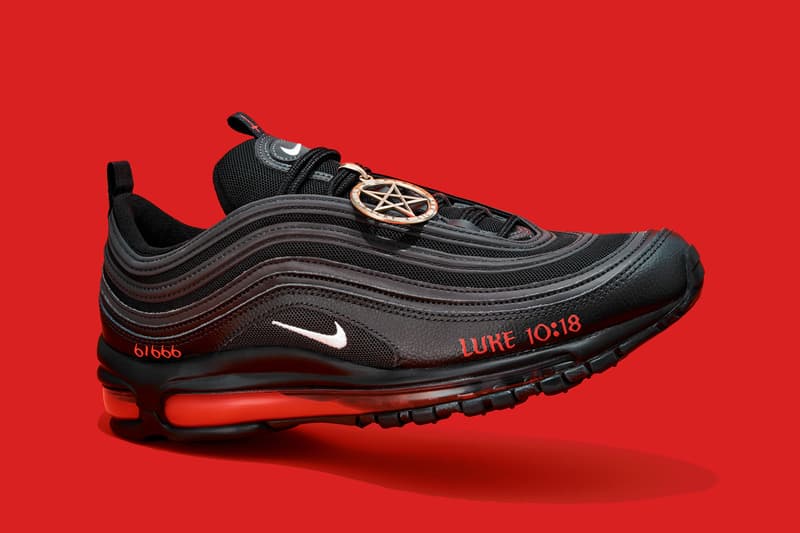 6 of 14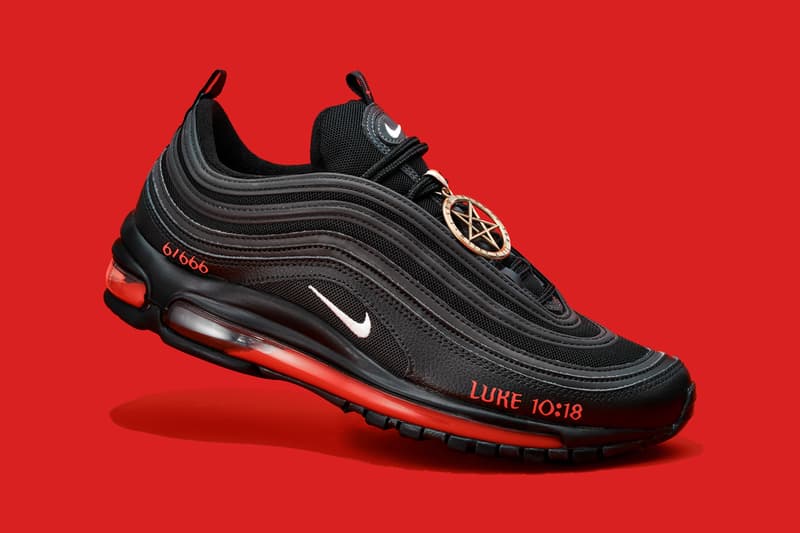 7 of 14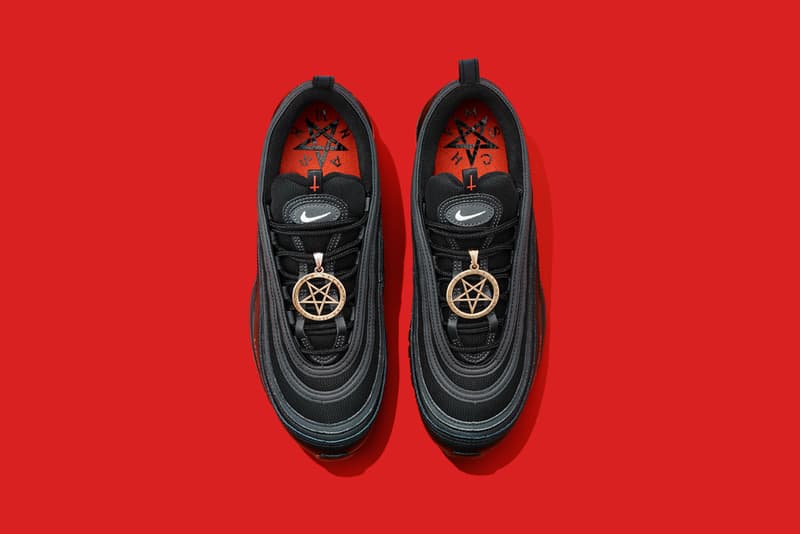 8 of 14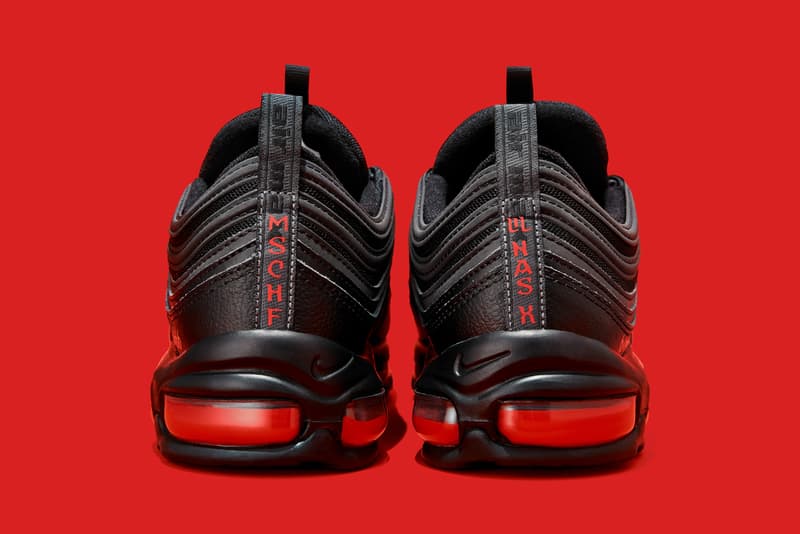 9 of 14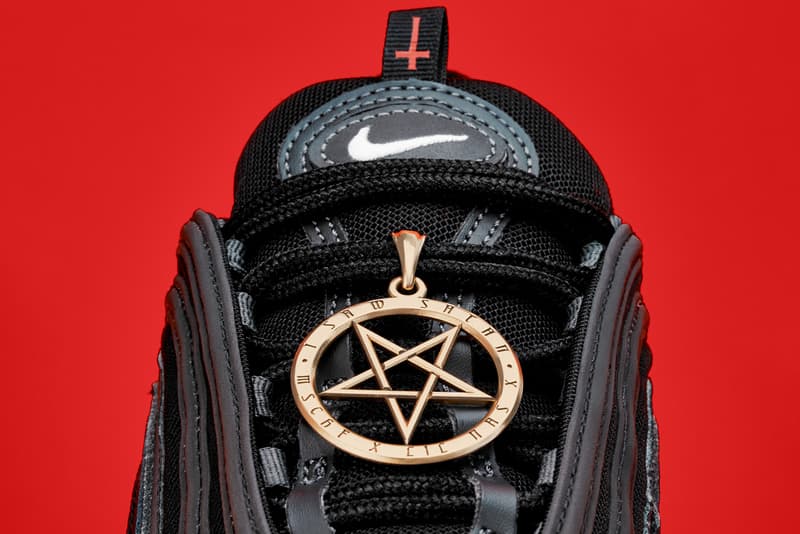 10 of 14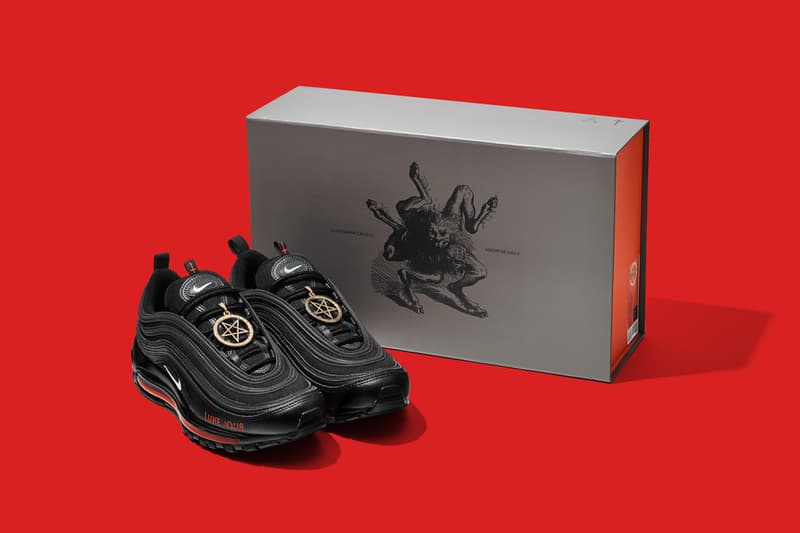 11 of 14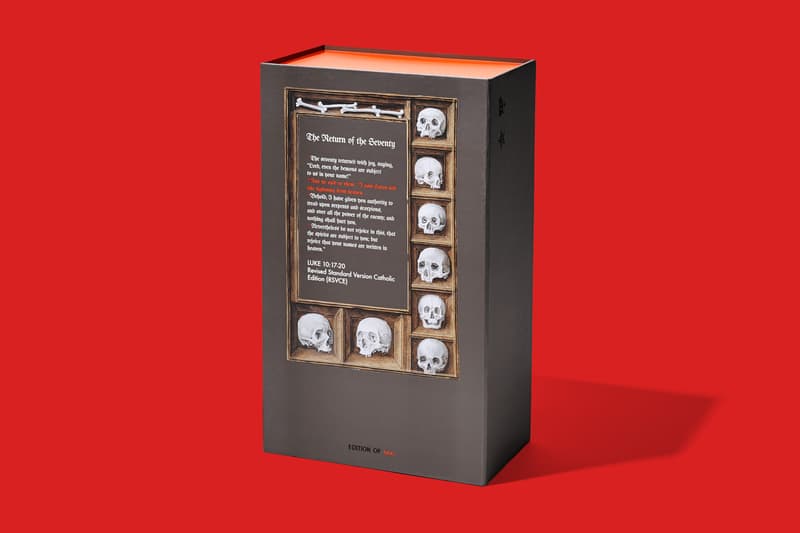 12 of 14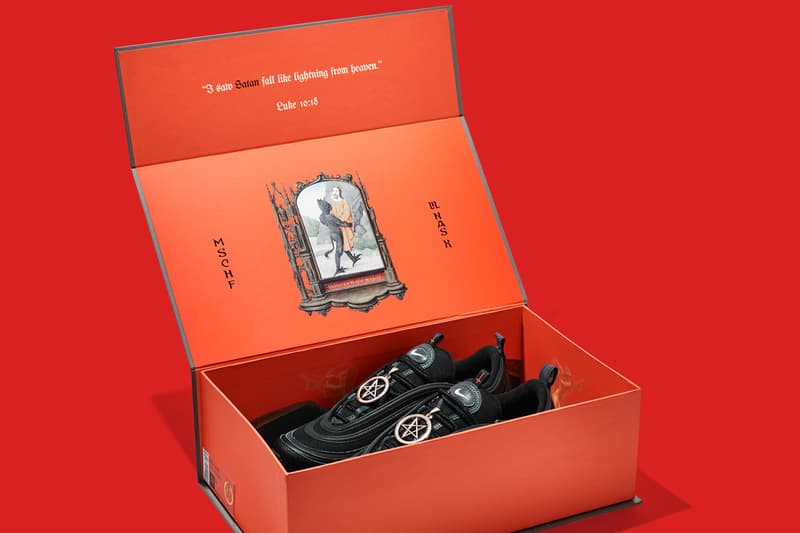 13 of 14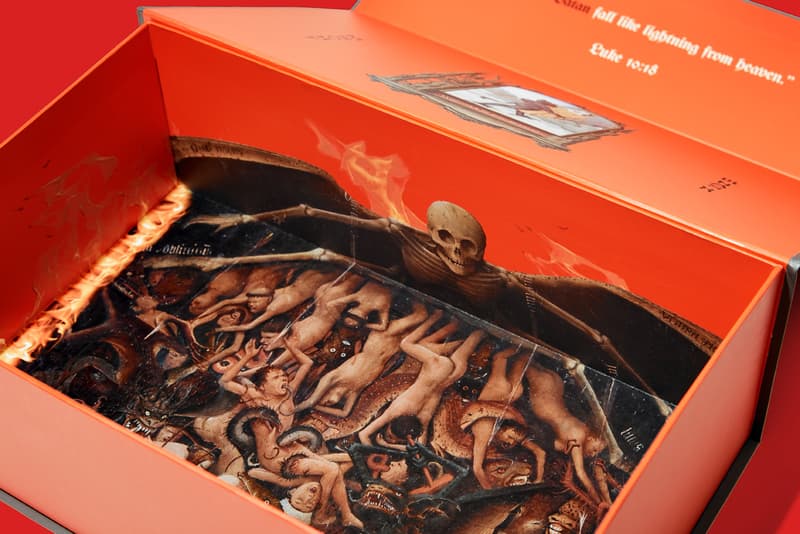 14 of 14
MSCHF is up to its old tricks once again, following on from its viral "Jesus Shoes" and the Birkinstocks with a collaboration with Lil Nas X on the "Satan Shoes."
Based on a Nike Air Max 97, the "Satan Shoes" are about as devilish as a pair of sneakers can get. Aside from the all-black uppers, you'll find an Air unit filled with 60cc of ink and one drop of real human blood — yes, you did read that correctly. The dark theme doesn't stop there, as these limited to 666 sneakers (how very apt) are individually numbered in red on the lateral rear counter, while "Luke 10:18" graces the lateral-side front quarter also in a satanic red font. Note: 10:18 is the passage in which Luke says, "I Saw Satan Fall Like Lightning From Heaven."
Elsewhere, there's an engraved bronze pentagram hanging from the tongue, the tongue tag sports an inverted cross on it, the heels are stamped with MSCHF and Lil Nas X's names, and the insoles are made from red wool that feature pentagrams on the heel.
MSCHF's latest pair is destined to be yet another viral hit following on from the success of its "Jesus Shoes," which after being worn by the likes of Drake, Bad Bunny, LeBron James, and more have become an incredibly sought-after and pricey pair on the resell market.
These "Satan Shoes" are no different, retailing for a very on-brand price tag of $1,018 USD. MSCHF's "Satan Shoes" can be seen above and purchased online at 11 a.m. ET today.
For something a bit more light-hearted, check out the Nike Dunk Low "Easter."