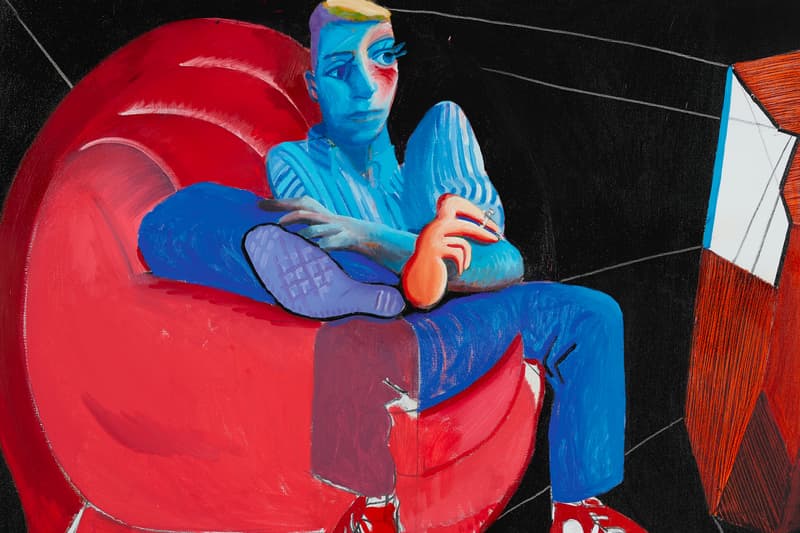 1 of 3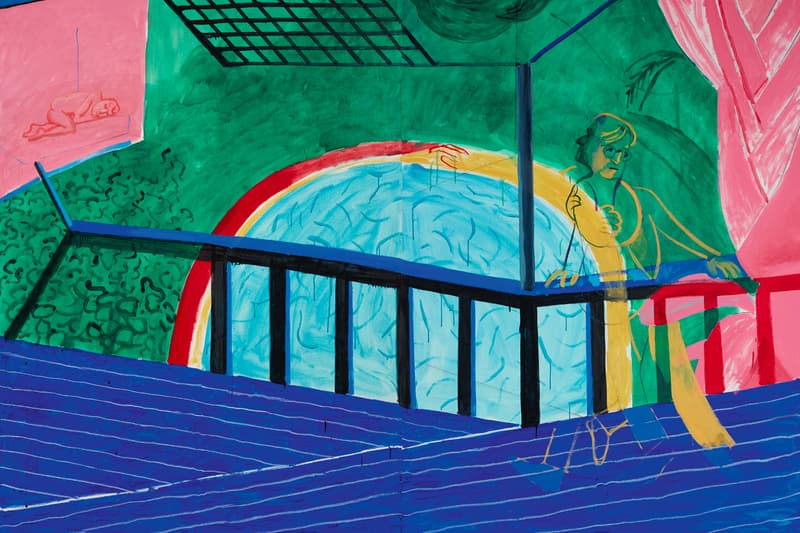 2 of 3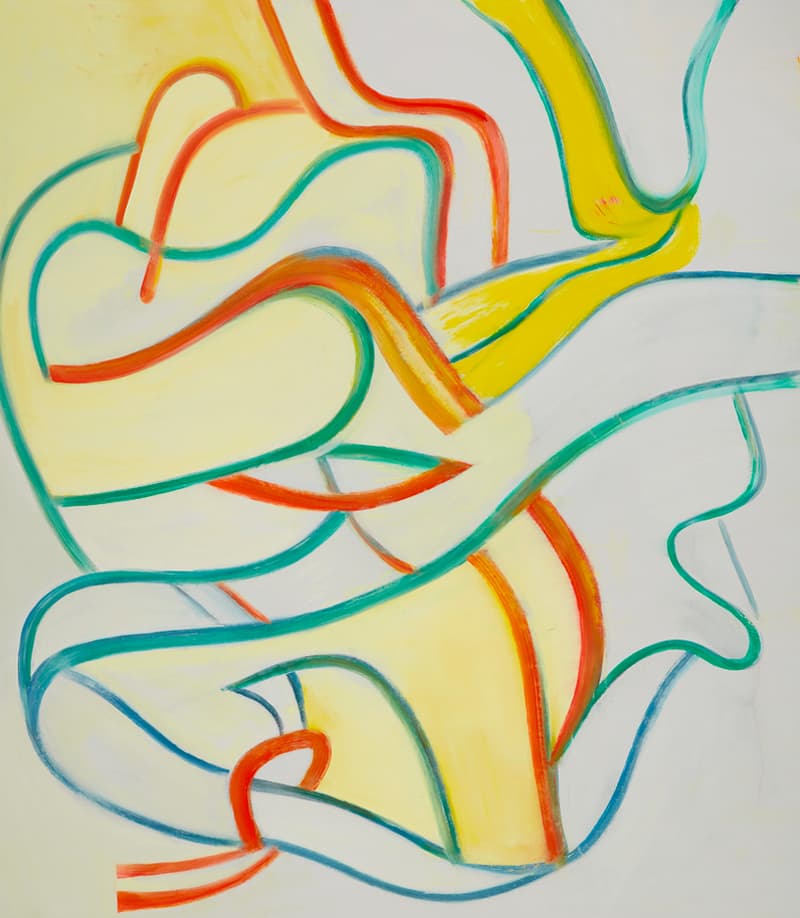 3 of 3
Hockney and de Kooning Paintings Spotlight Sotheby's May Auction
Part of the "Living in Color: The Collection of Morris and Rita Pynoos" auction.
---
In the recent Sotheby's Spring auction, artist David Hockney's Tall Dutch Trees After Hobbema (Useful Knowledge), was premiered as one of the main highlights of the sale. Coming up in May, Sotheby's will be underlining the British artist's works found in Los Angeles philanthropists Morris and Rita Pynoos collection, along with a painting by the renowned abstract artist Willem De Kooning, in a contemporary art evening sale in New York.
The main highlights of the "Living in Color: The Collection of Morris and Rita Pynoos" are Hockney's monumental 1984 painting Self-Portrait on the Terrace, which is expected to fetch between $8 million and $12 million USD, and de Kooning's Stowaway from 1986, with an estimate of between $6 million and $8 million USD. Joining the mix are works by other major American artists, including John McCracken, Louise Nevelson, and Robert Rauschenberg, who will be featured in a contemporary art online day sale.
Morris Pynoos was an engineer and commercial developer in California, who died in 2002 at the age of 84. His wife Rita Pynoos, who served on the Smithsonian American Art Commission, died in September 2019 at the age of 97. The collection of this passionate art couple has been curated within almost half a century, which speaks volumes on their intimate friendships with the artists themselves as well as pivotal milestones within Hockney and de Kooning's careers.
Hockney's paintings within this collection cater to particular friendships and moments in his life. The immense Self-Portrait on the Terraces from 1984, encapsulates the artist's home in Los Angeles during the late 1980s. The body of work features his vibrant blue terrace as well as his iconic pool subject, which has been projected within his many famous paintings. Pools for Hockney, represent his yearning to move to California for the first time in the early 1960s. Amongst the colorful details of the painting, include Hockney himself as well as his close friend and frequent model, Gregory Evans.
Another one of Hockney's works included is his Ian Watching Television made in 1987, which is expected to go for at least $1.8 million USD. Ian Falconer was the artist's former partner, longtime collaborator, and frequent model during Hockney's Cubism exploration. Pablo Picasso is one of Hockney's artistic admirations, hence the influence of the late artist with this painting. Sotheby's will also put up the first Hockney the couple ever purchased, Garden with Night Glow (1981), which is estimated to sell for between $800,000 to $1.2 million USD.
The collection is further highlighted by a piece created during Willem de Kooning's final decade, a large-scale 1986 masterwork Stowaway, which the couple acquired straight from the artist in 1987. The rare painting imparts a personal glimpse into de Kooning's artistic and physical journey to New York. The painting was made exactly six decades after he first set foot in America. Stowaway references his own past and identity as he begins his new life from the other side of the globe.
The highlights from the collection will be on display in Los Angeles (March 25 – 28), Taipei (April 3 – 4), and Hong Kong (April 16 – 20), before returning to Sotheby's New York for the pre-sale exhibition in May.
In case you missed it, Sophia the robot's hand-painted NFT self-portrait fetches over $700,000 USD.