Overkill Stands by Its Name for Graffiti-Inspired adidas Originals ZX 8500 Collaboration
By combining the ZX 8000 and ZX 9000, the ZX 8500 features a design only Overkill could pull off — there's even an anti-paint shoe cover.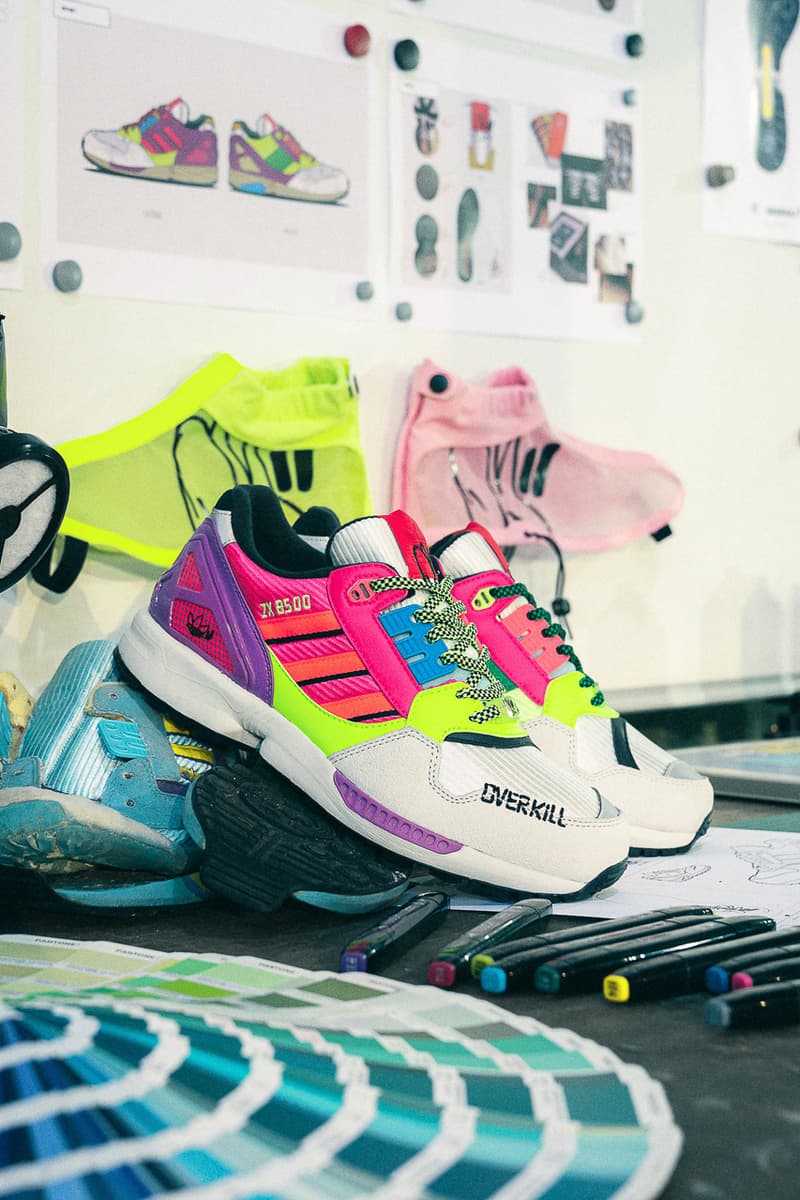 1 of 36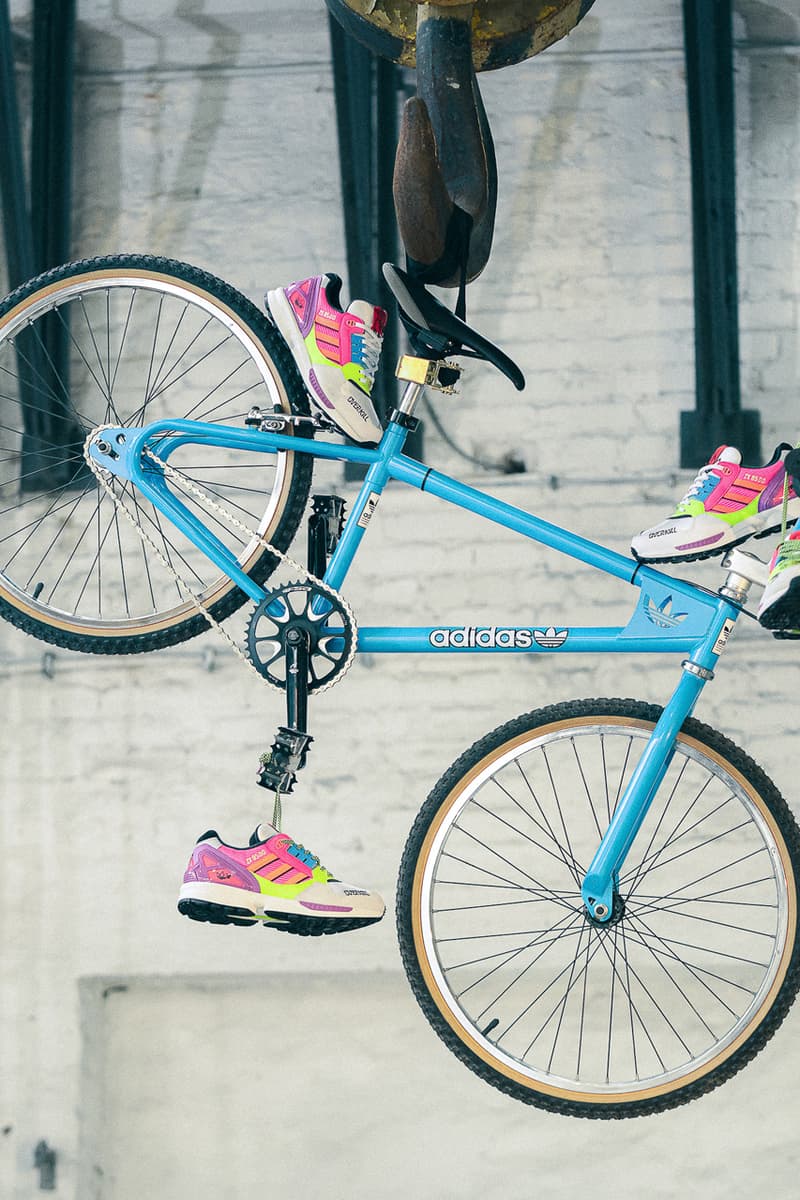 2 of 36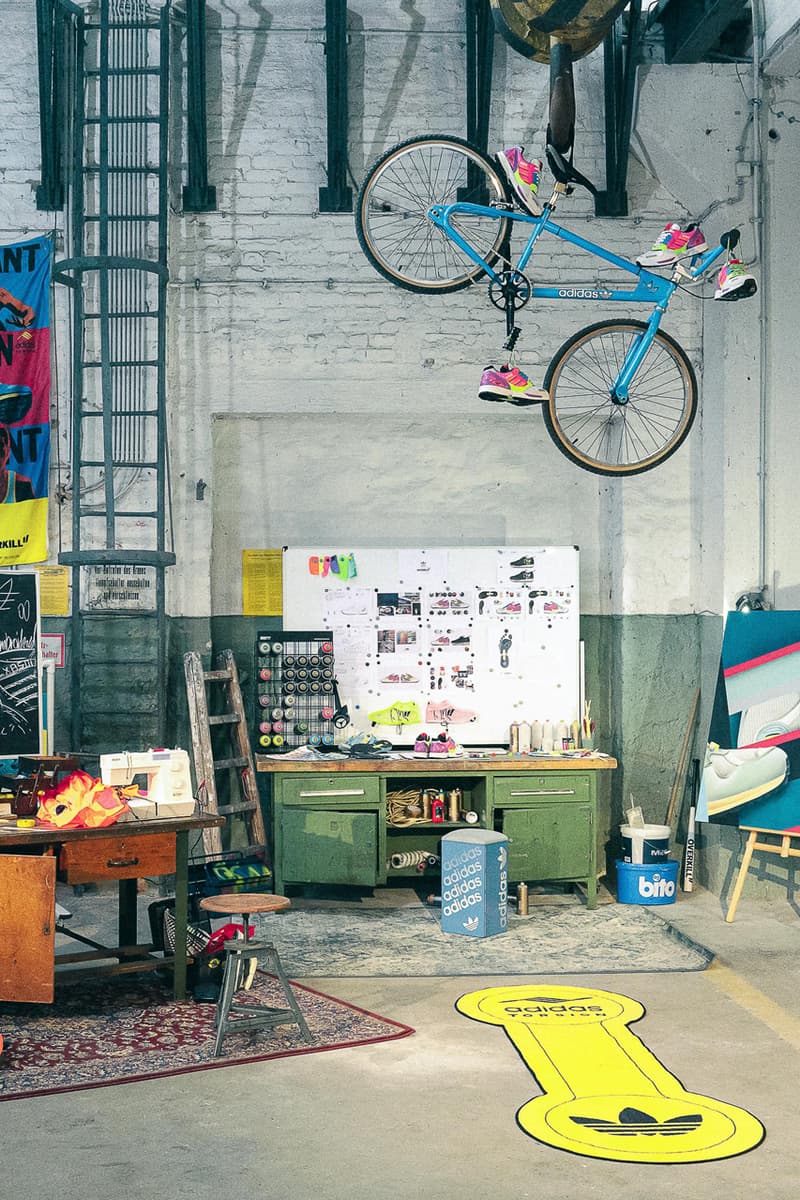 3 of 36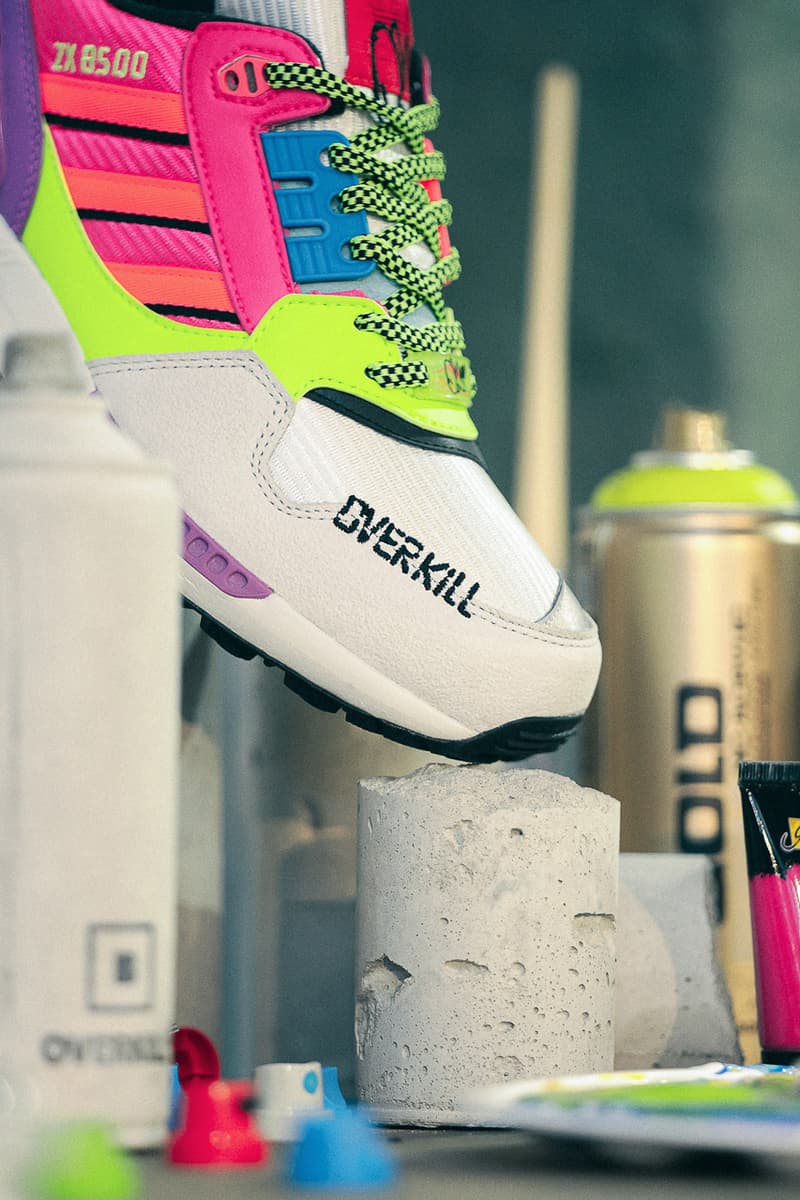 4 of 36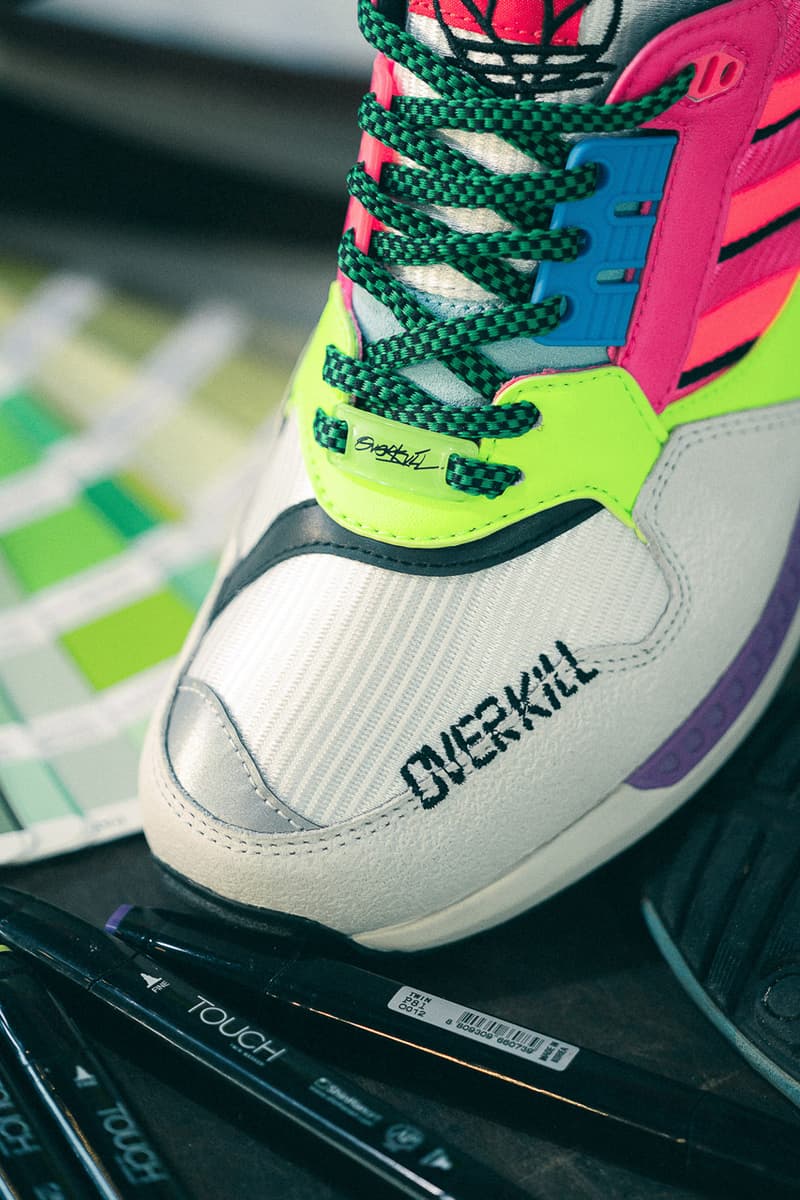 5 of 36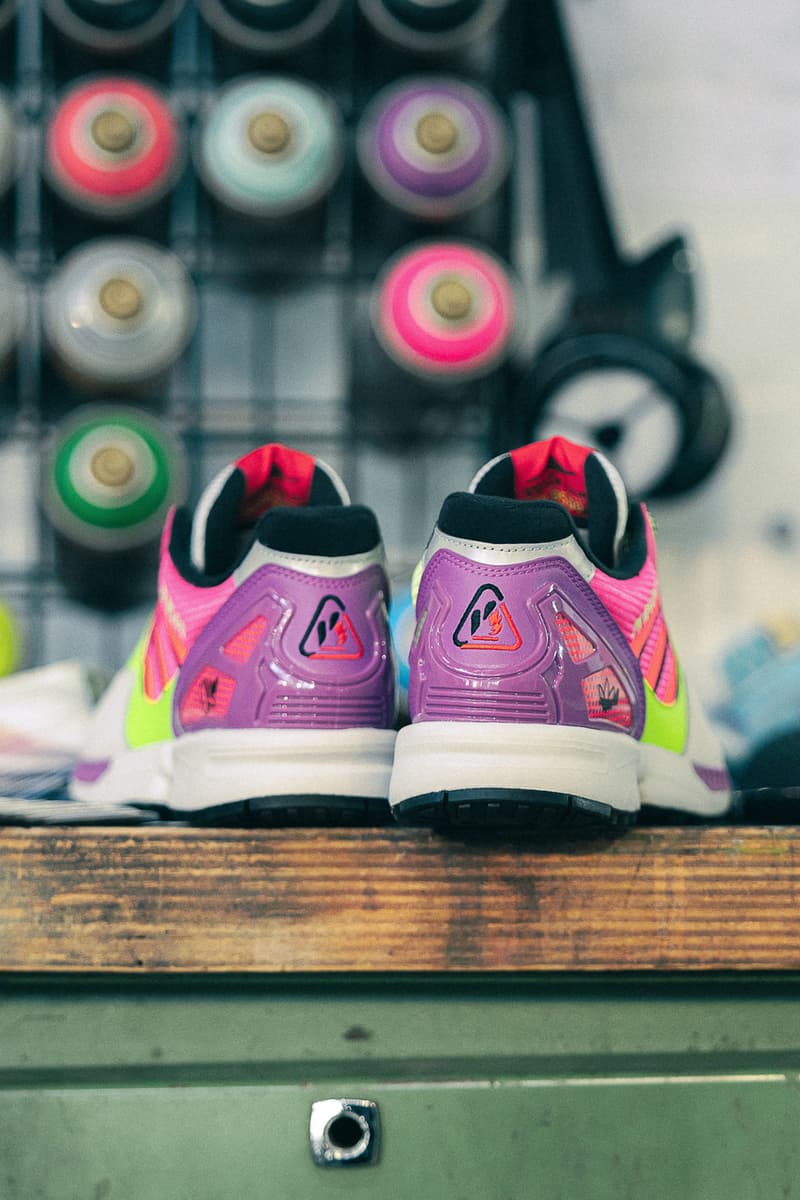 6 of 36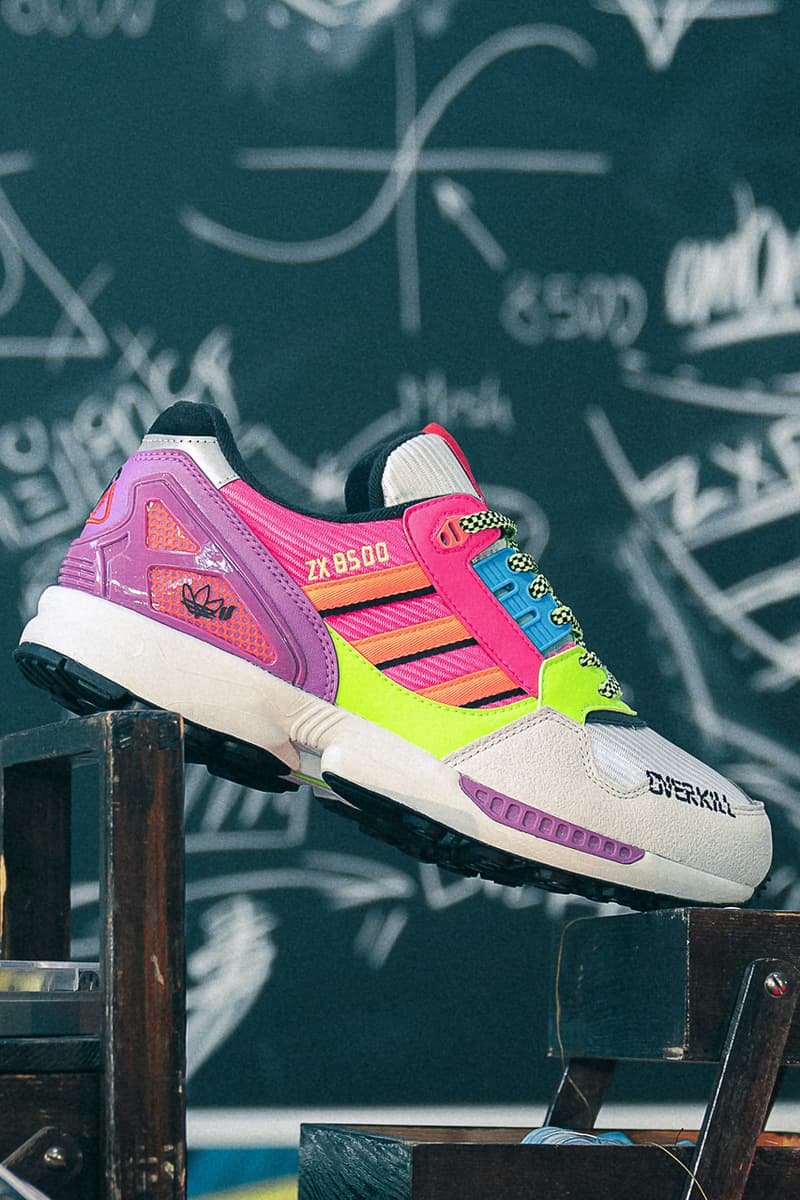 7 of 36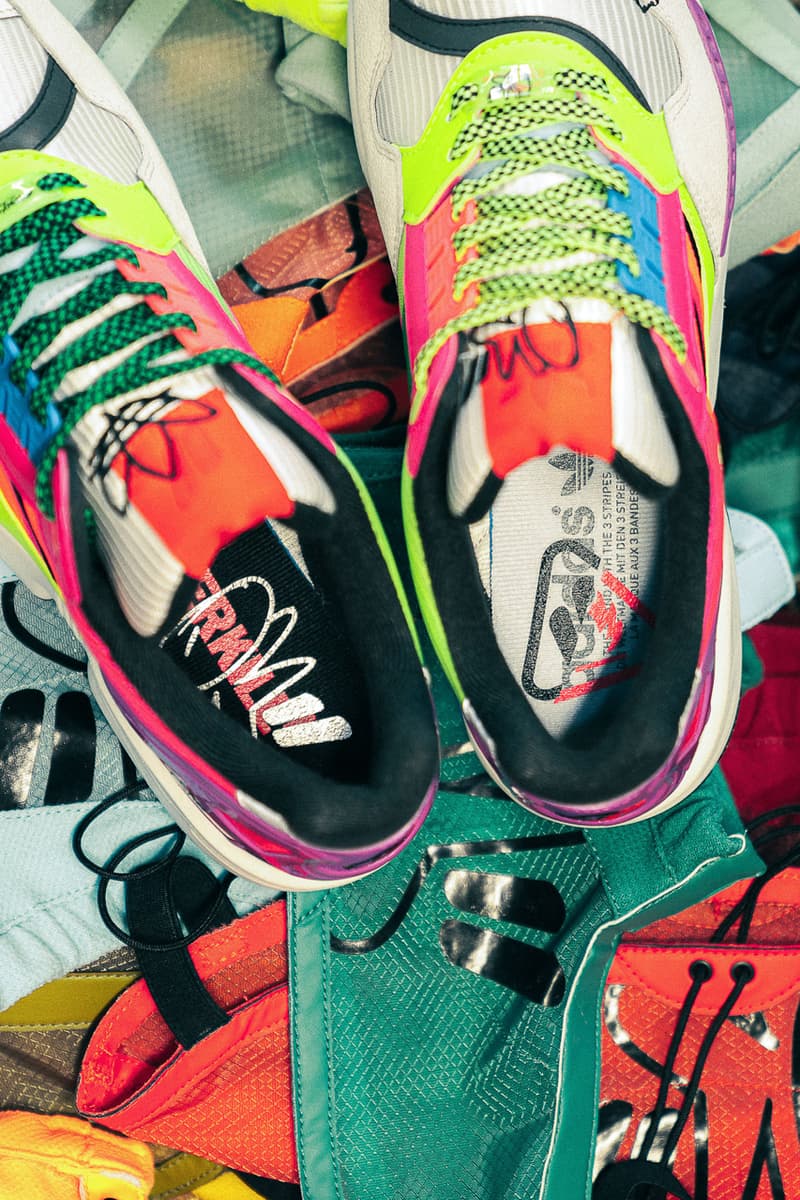 8 of 36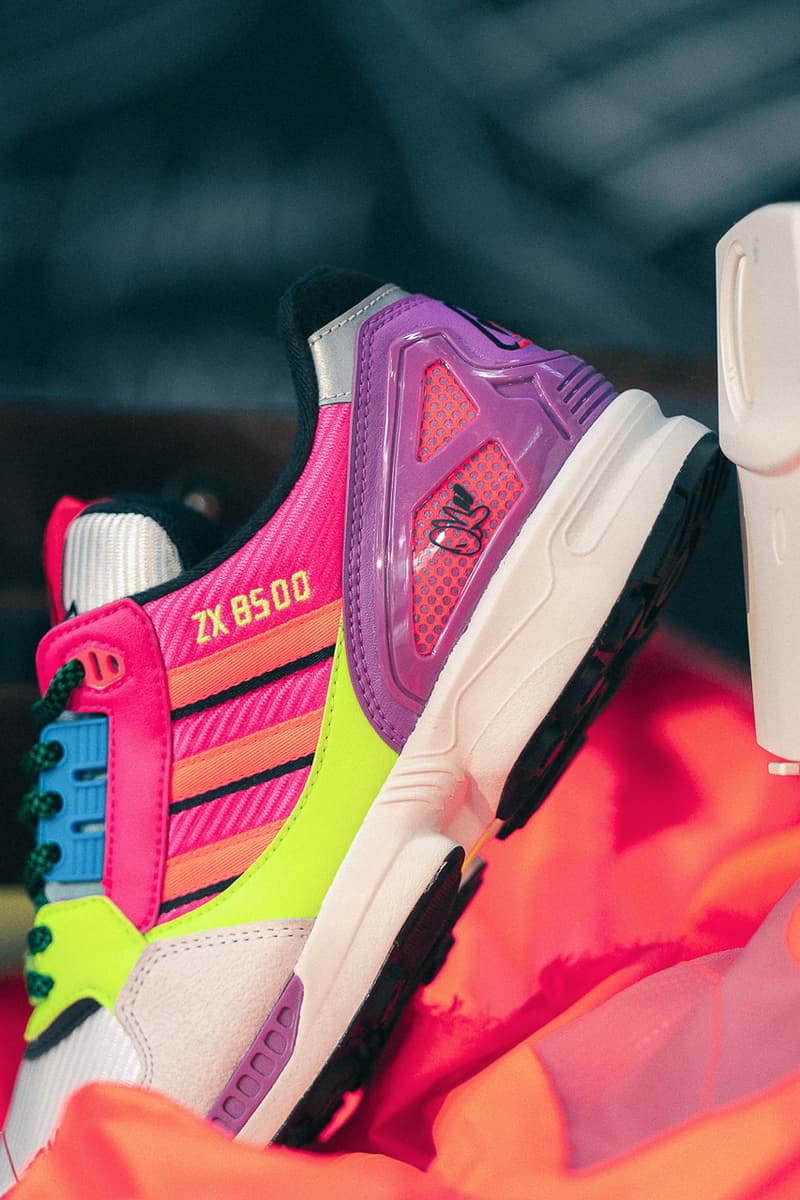 9 of 36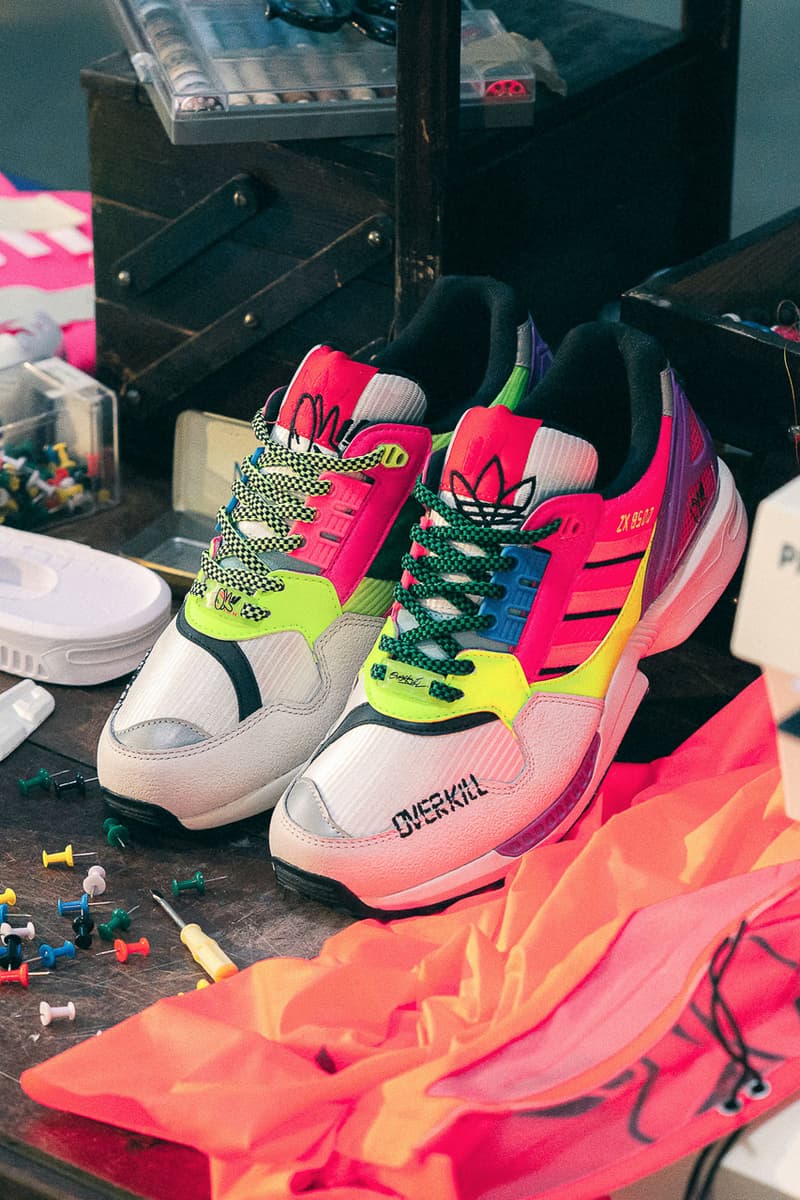 10 of 36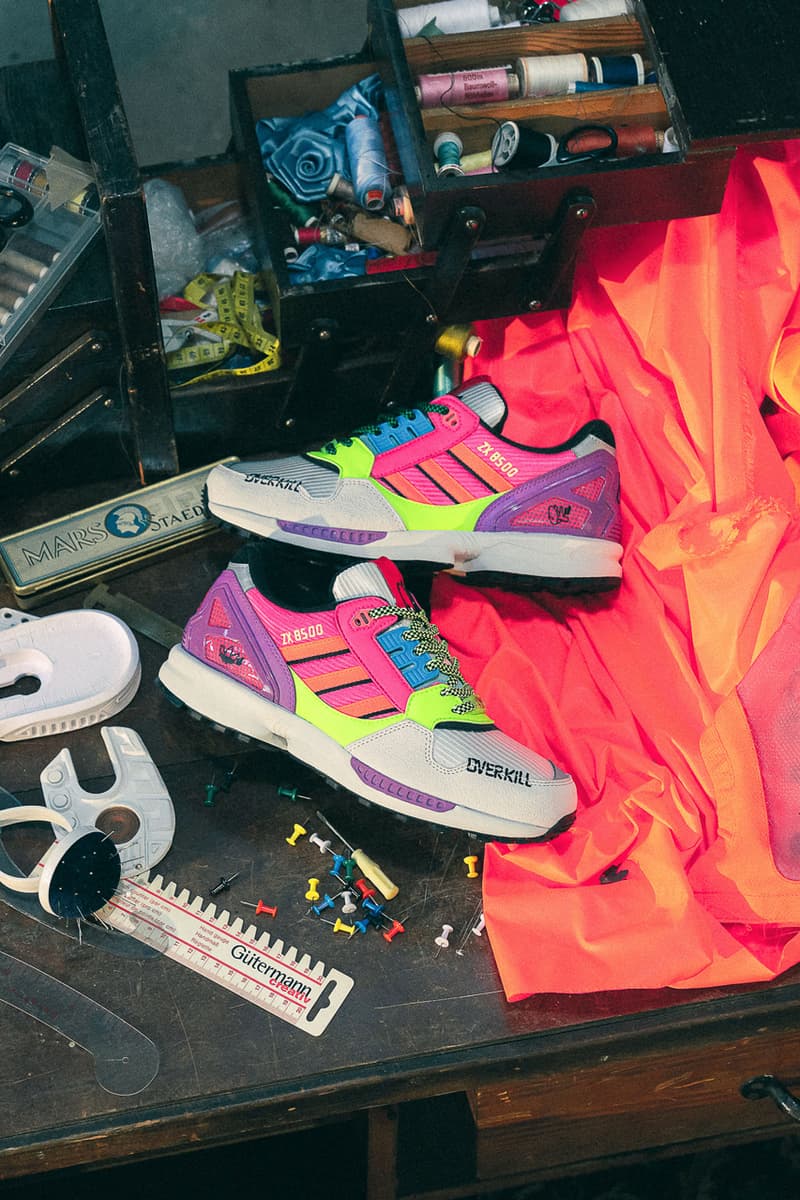 11 of 36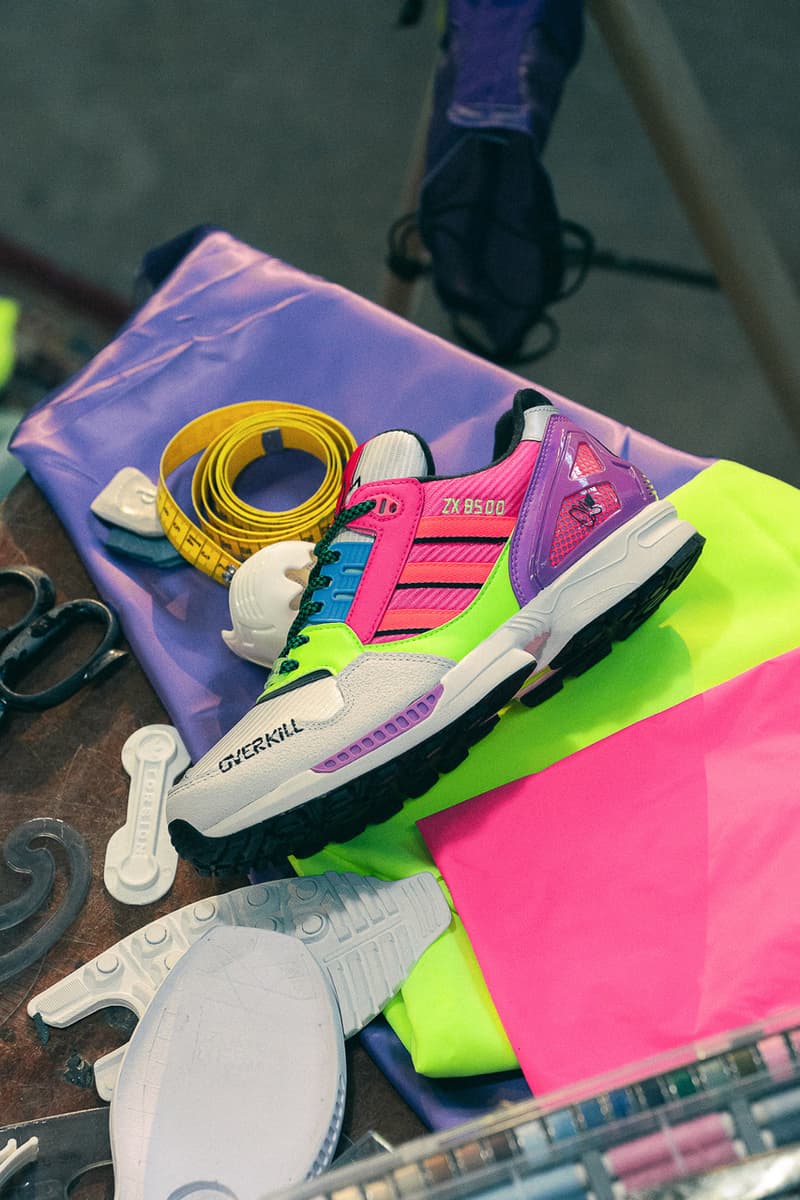 12 of 36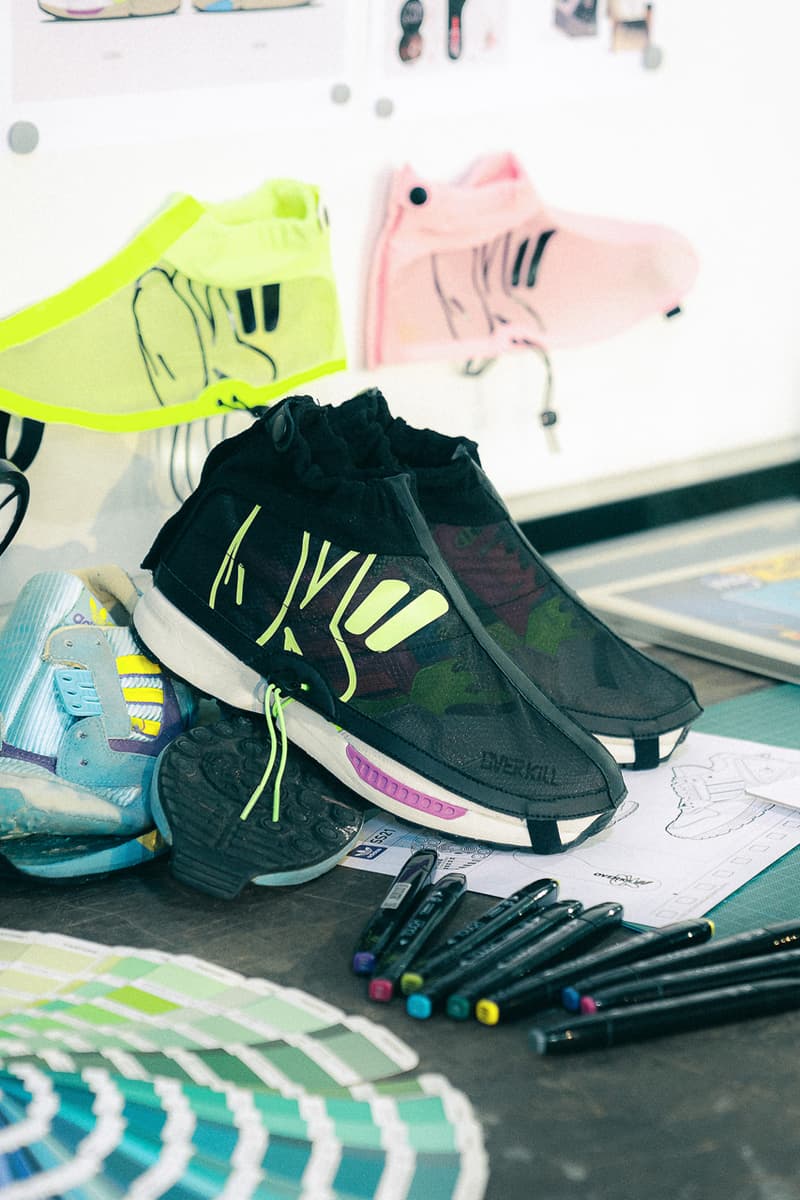 13 of 36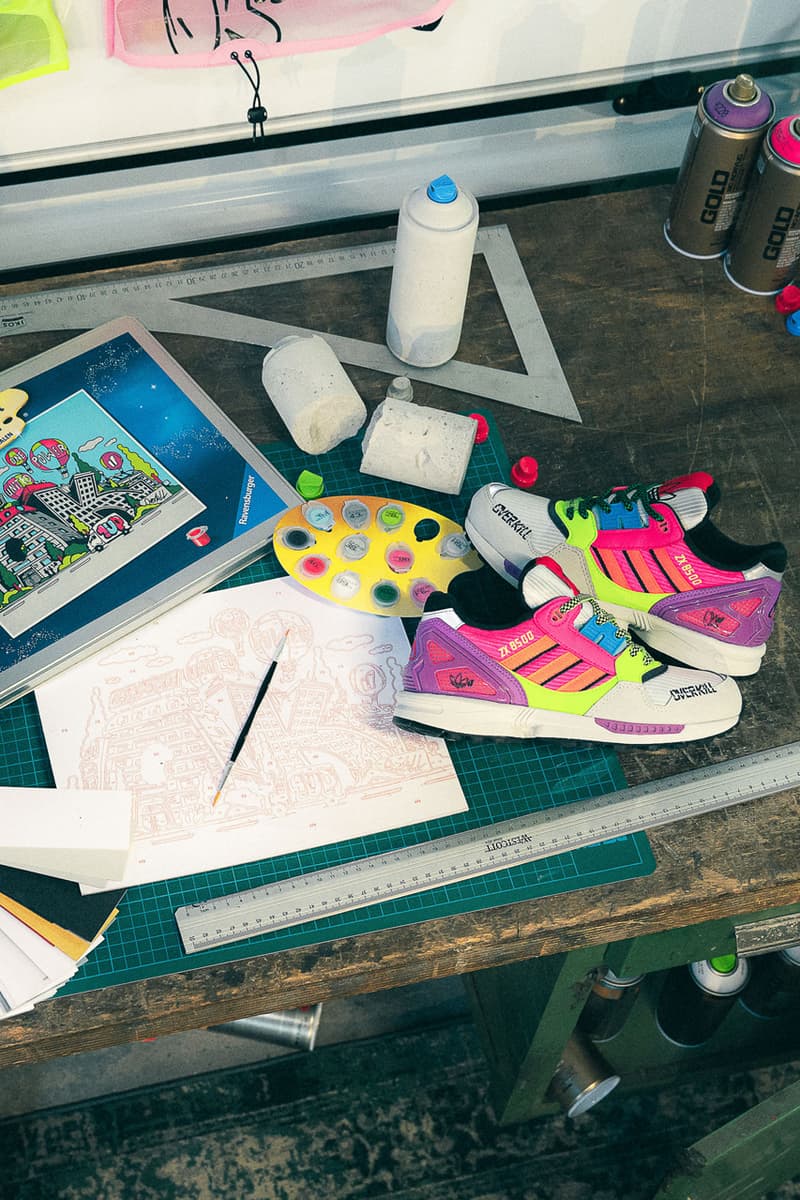 14 of 36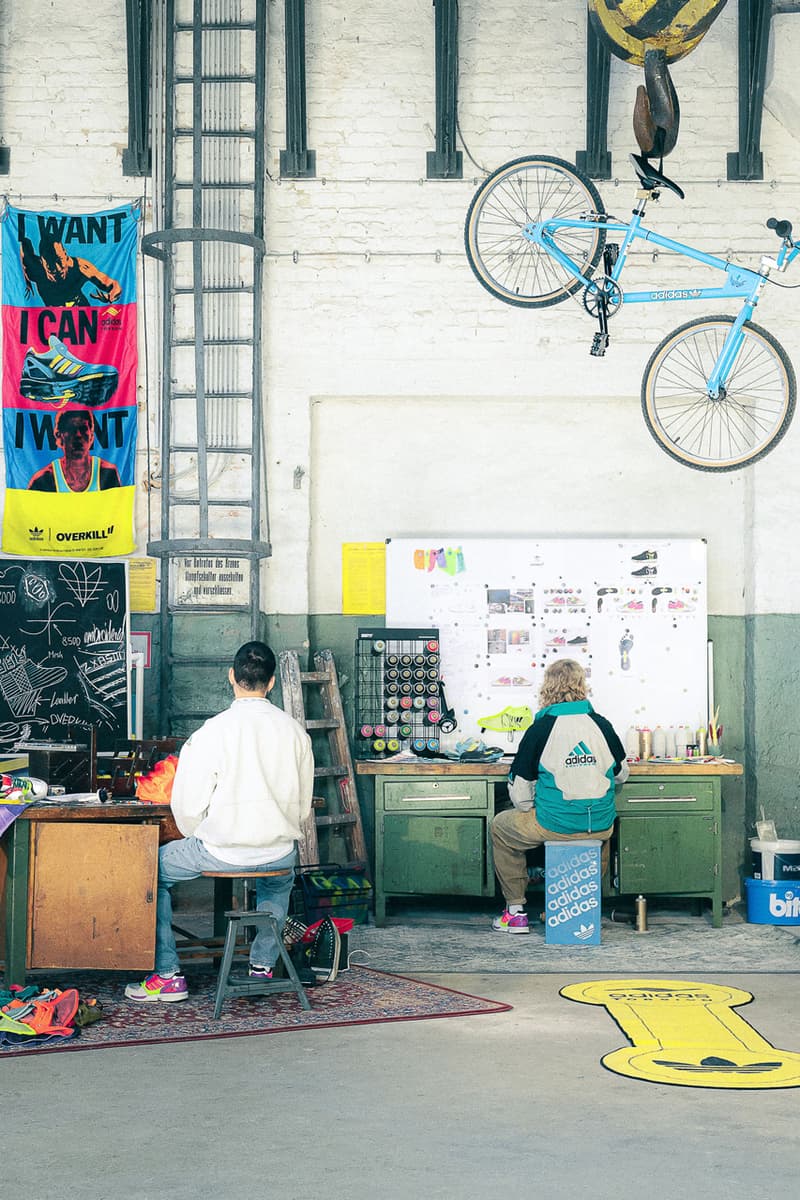 15 of 36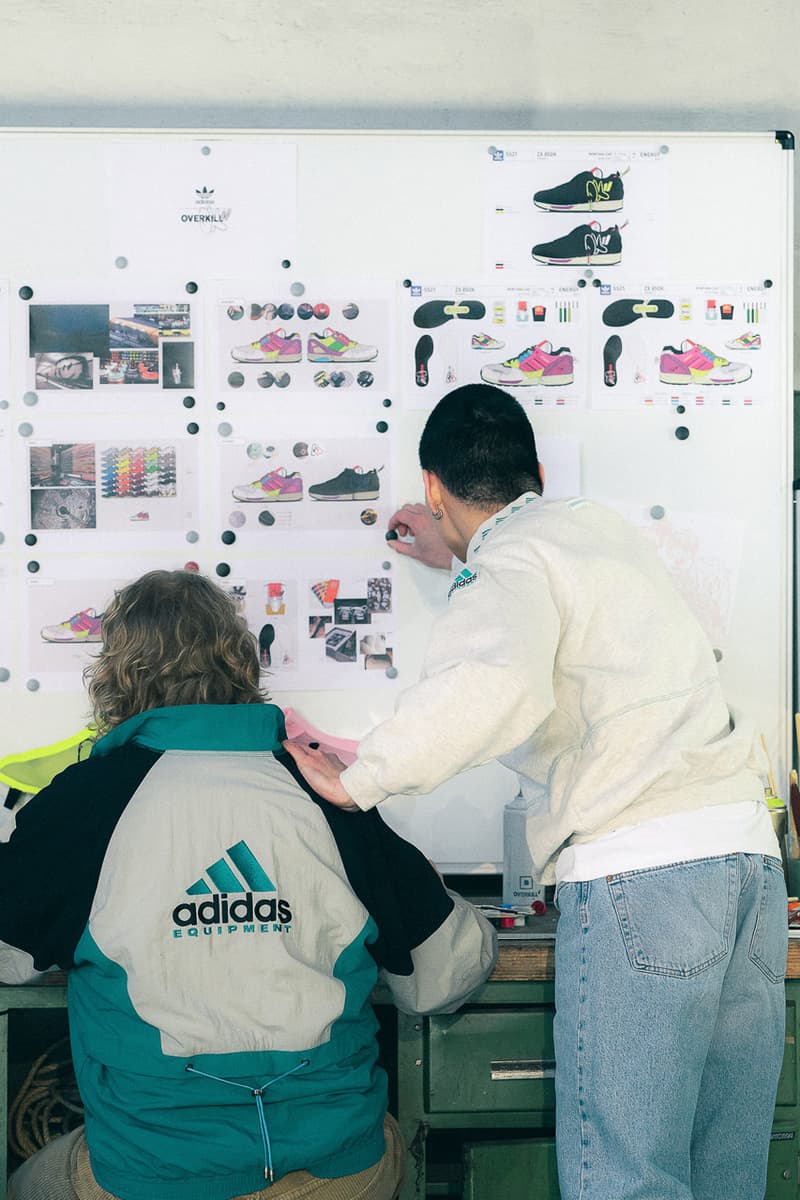 16 of 36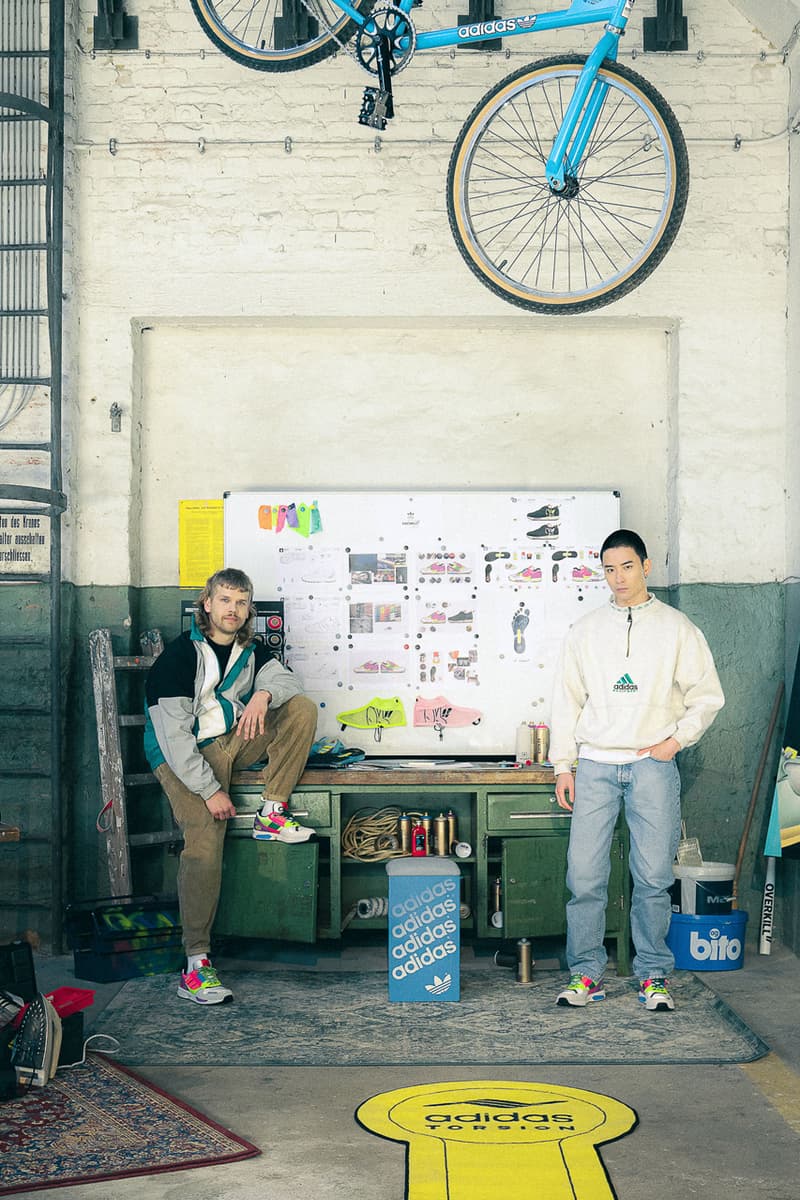 17 of 36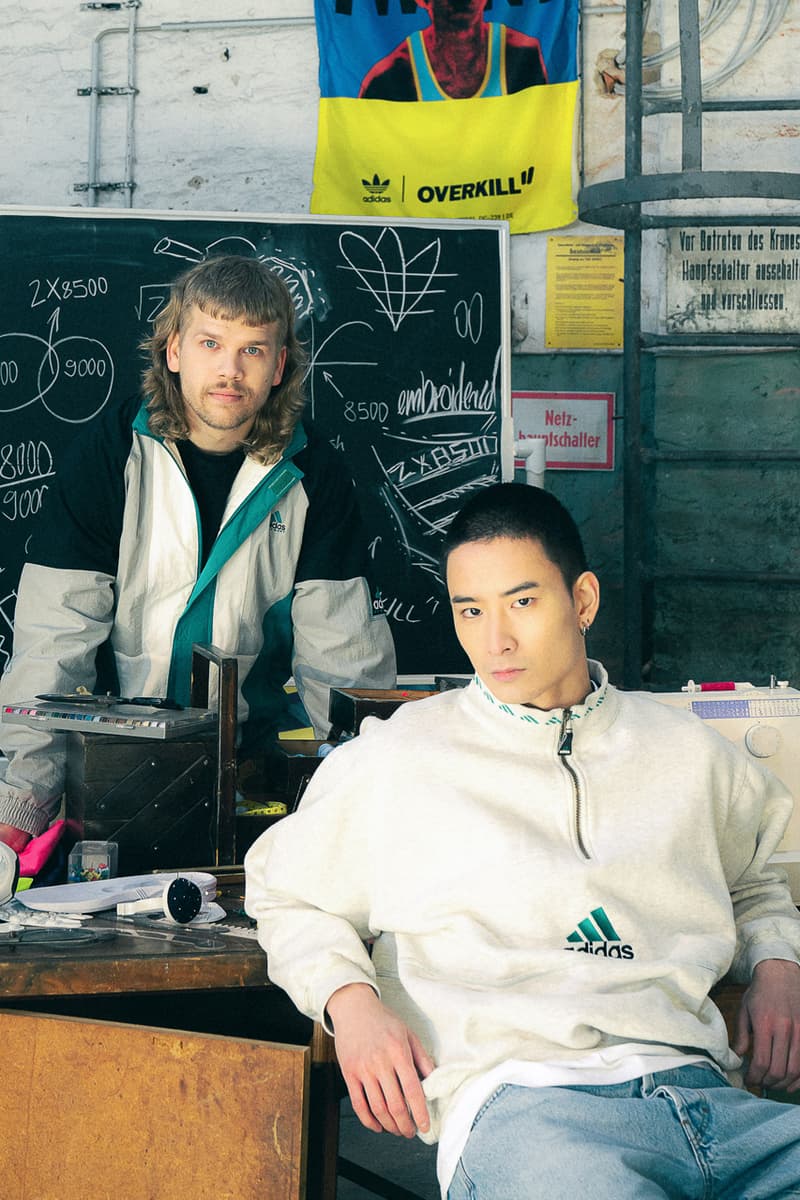 18 of 36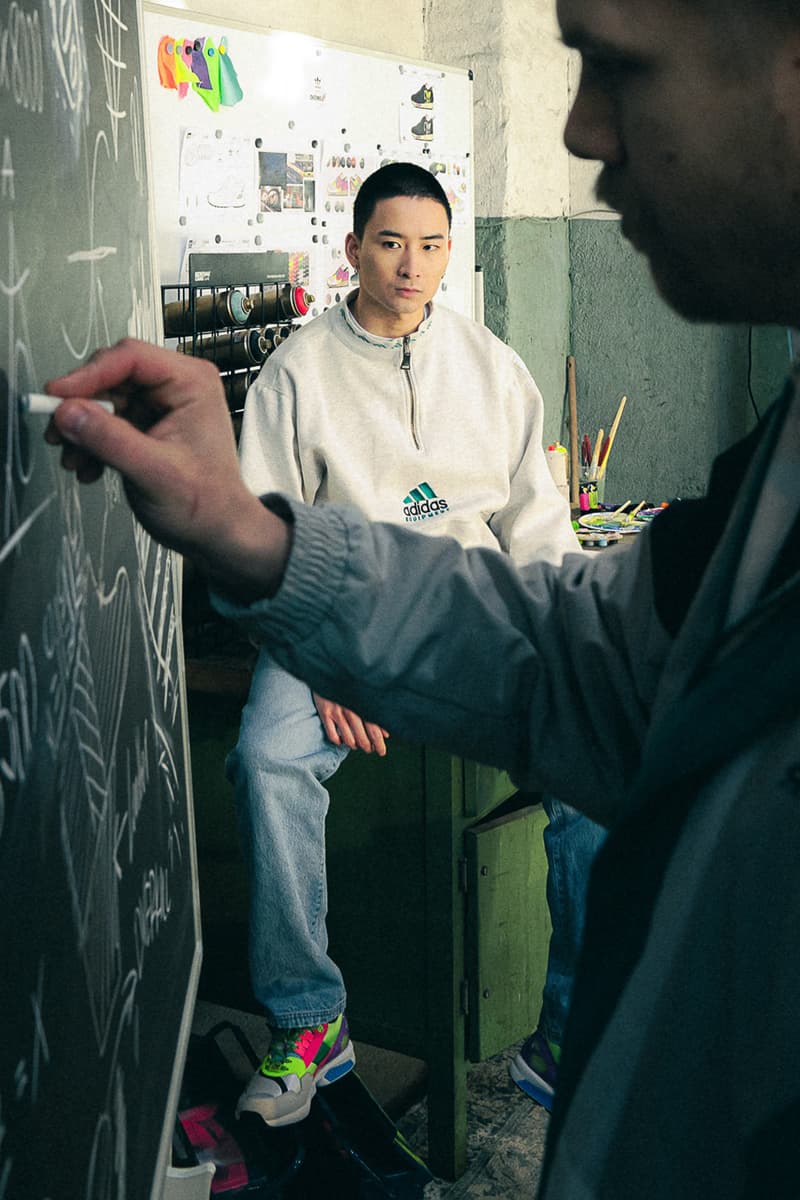 19 of 36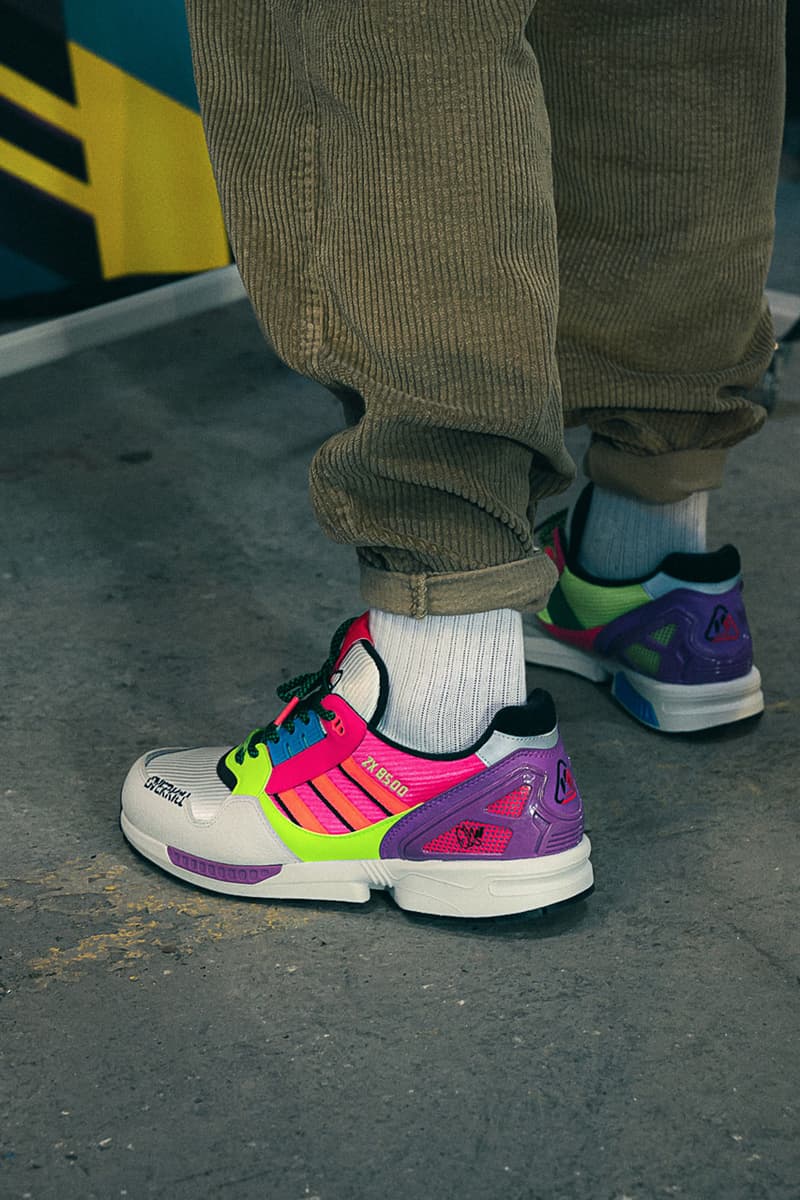 20 of 36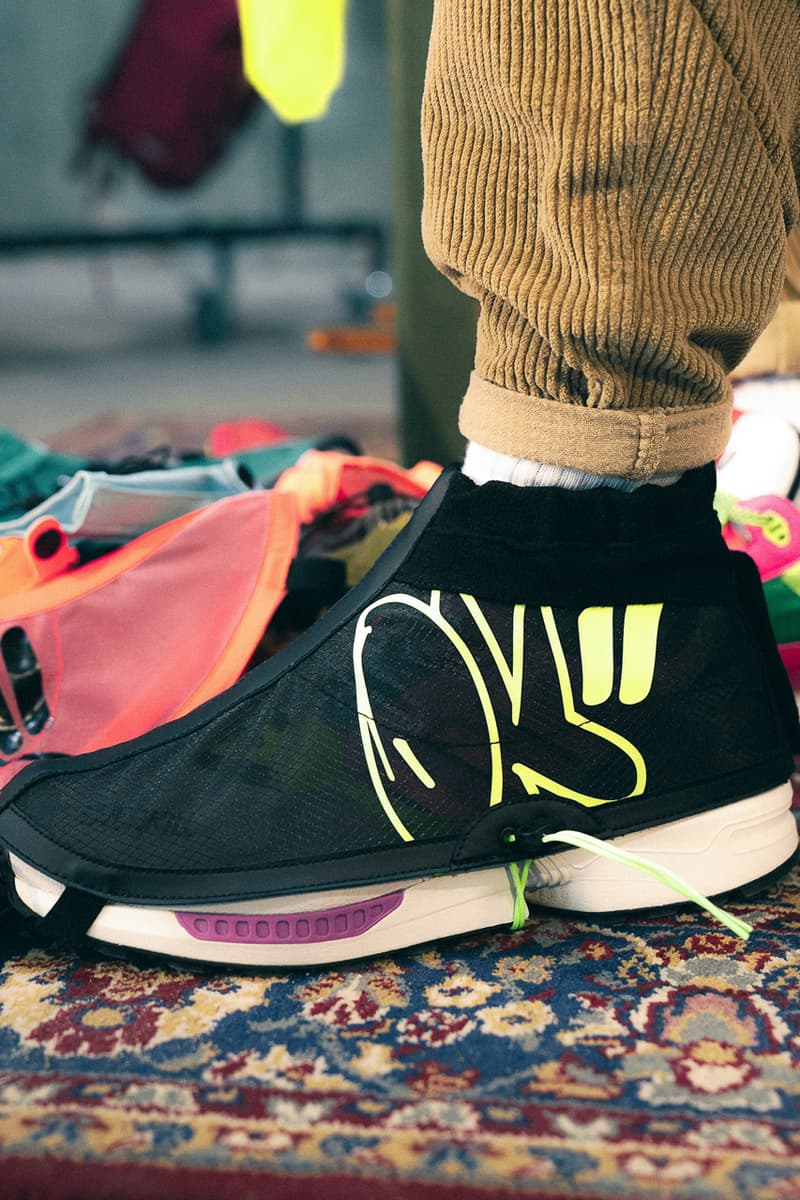 21 of 36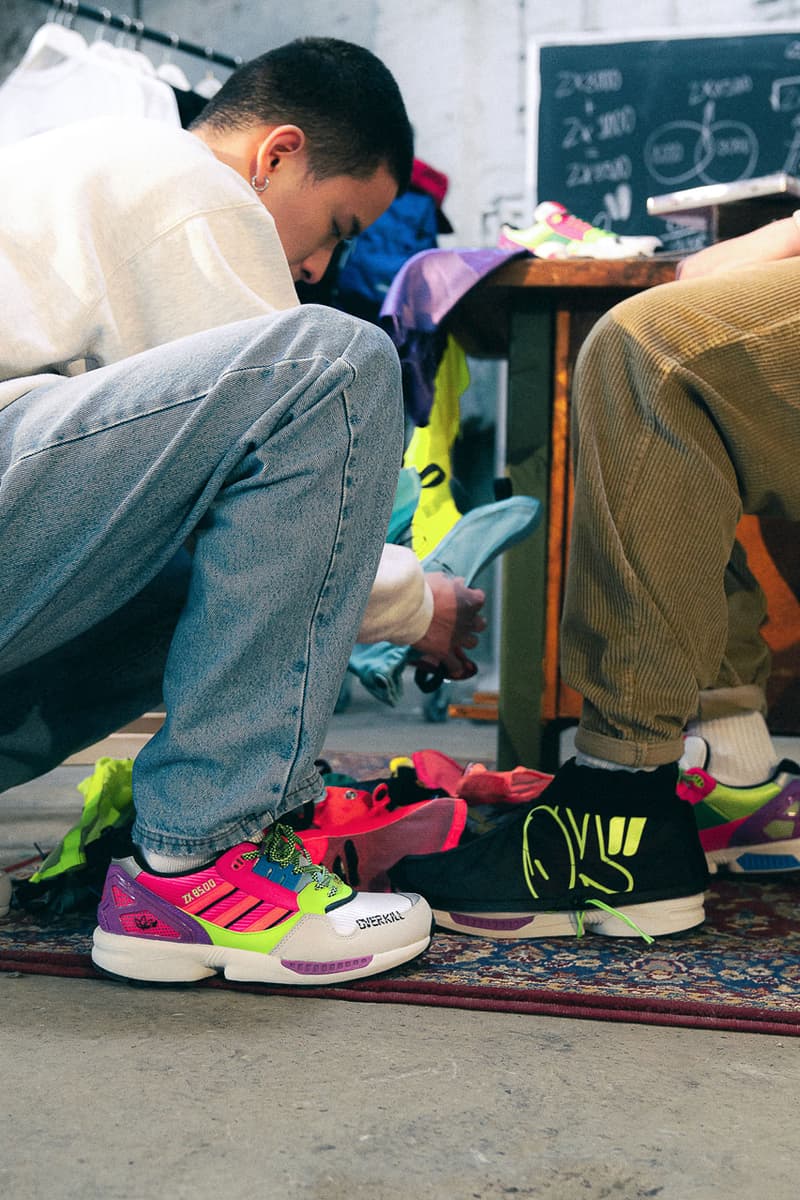 22 of 36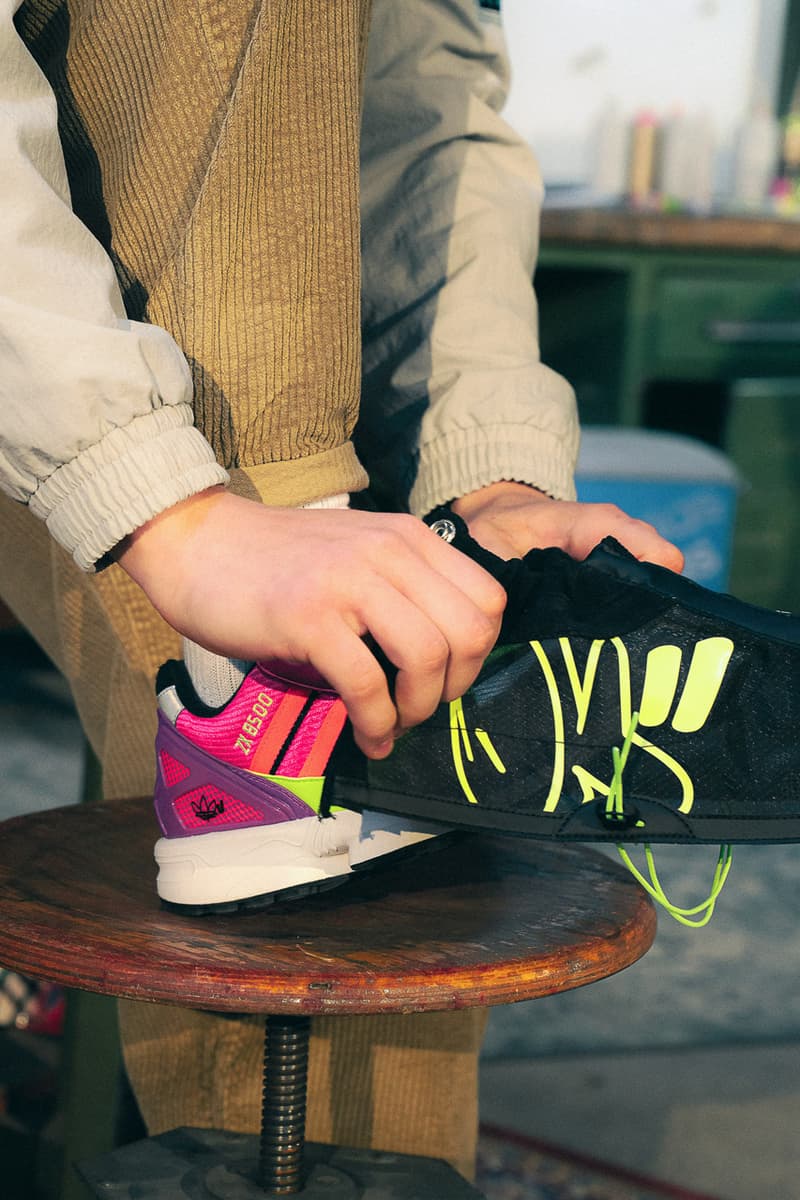 23 of 36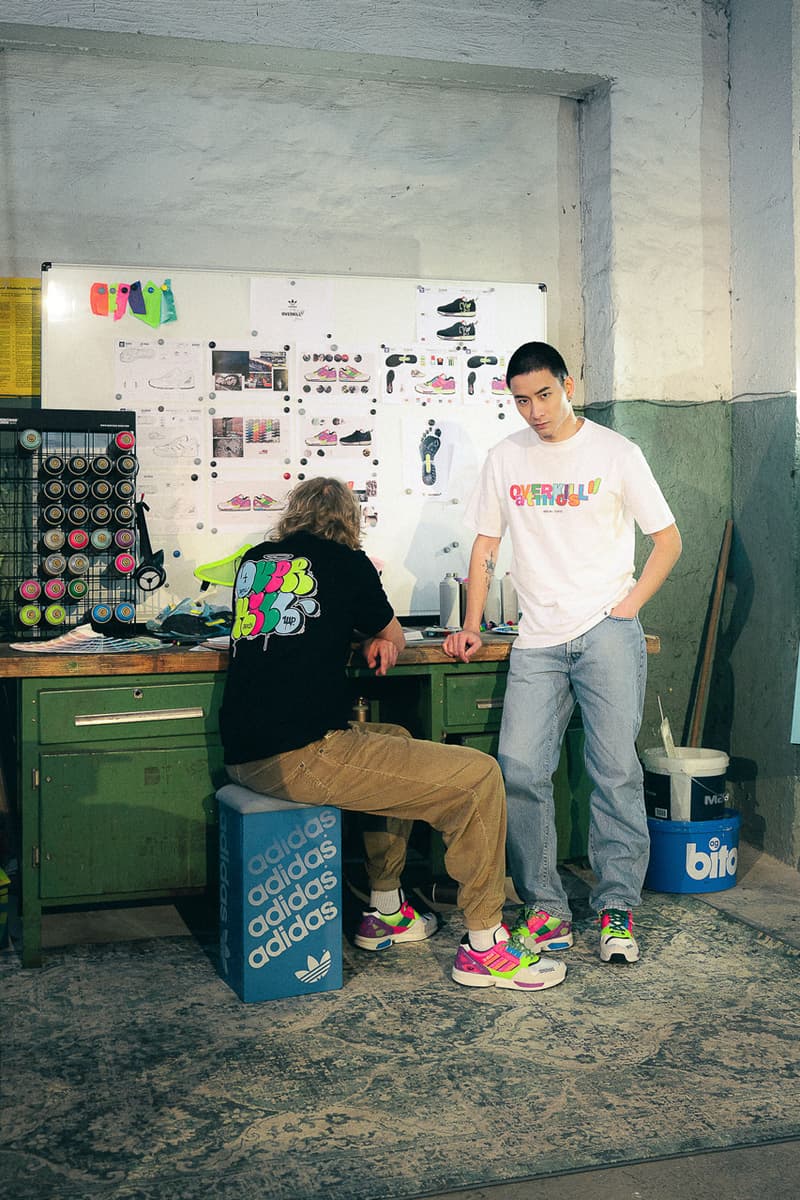 24 of 36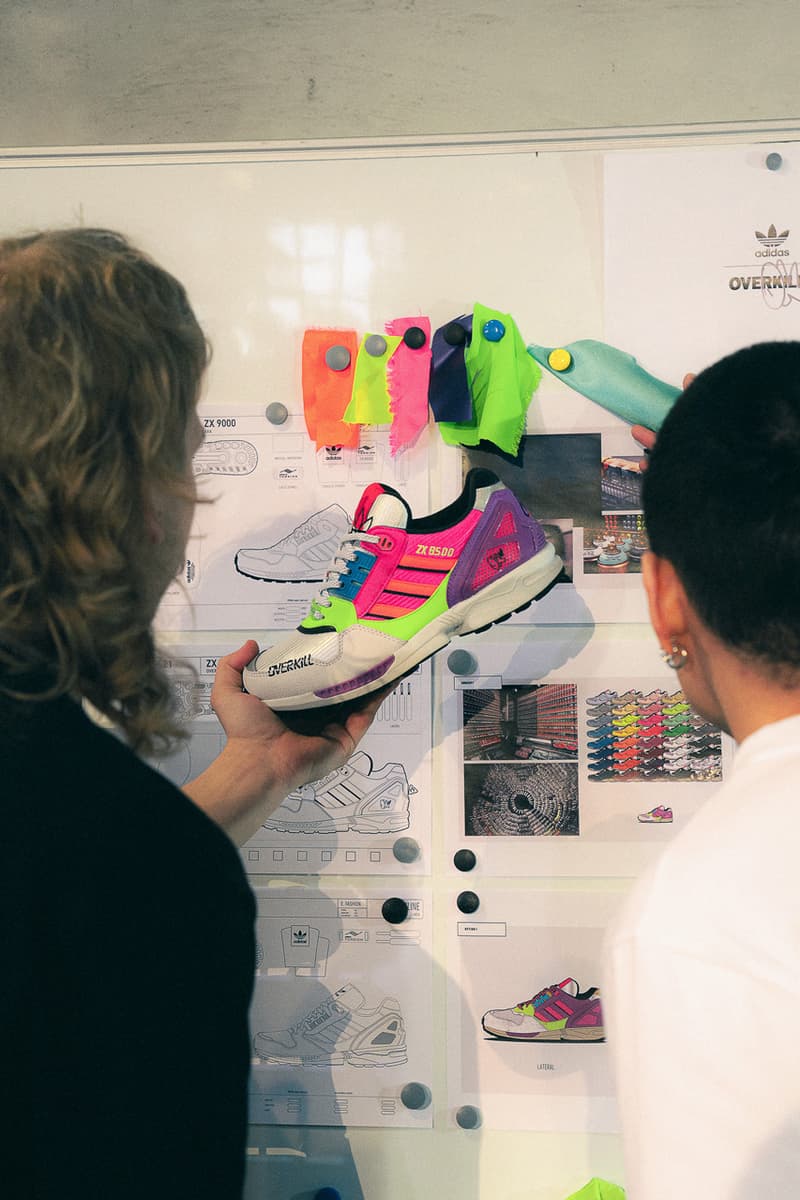 25 of 36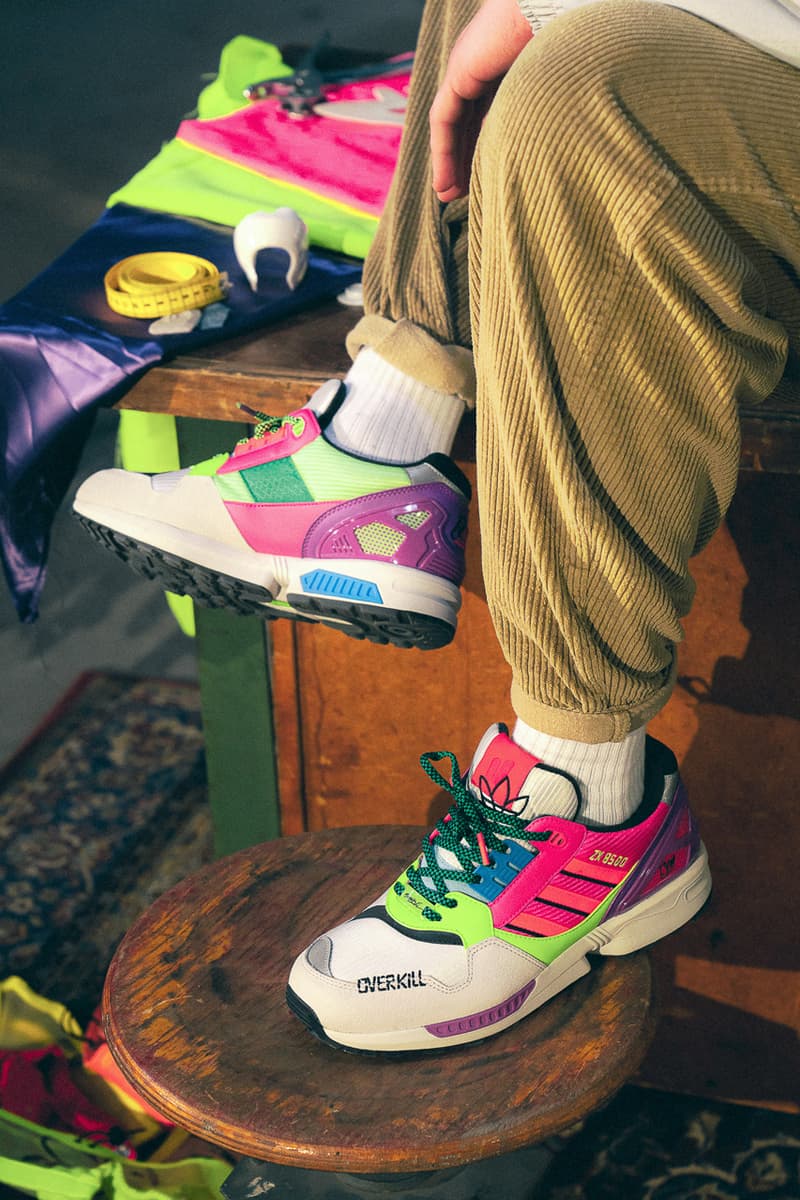 26 of 36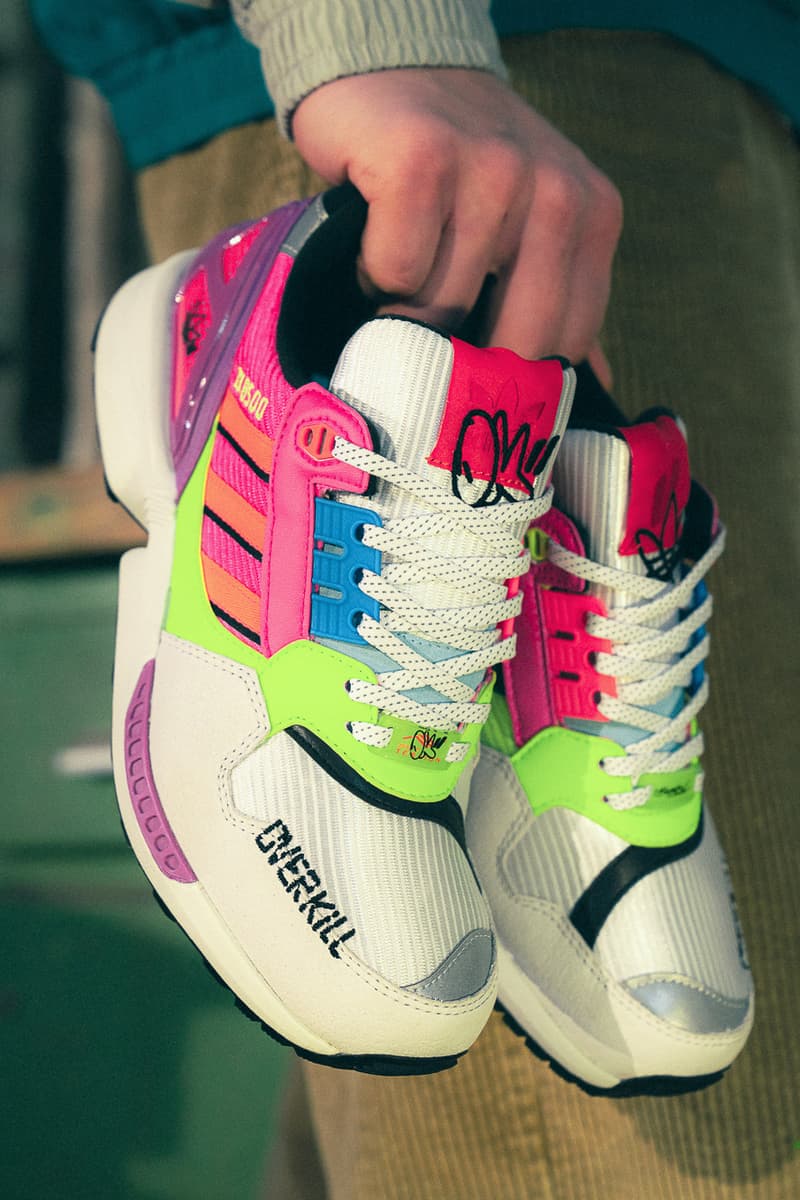 27 of 36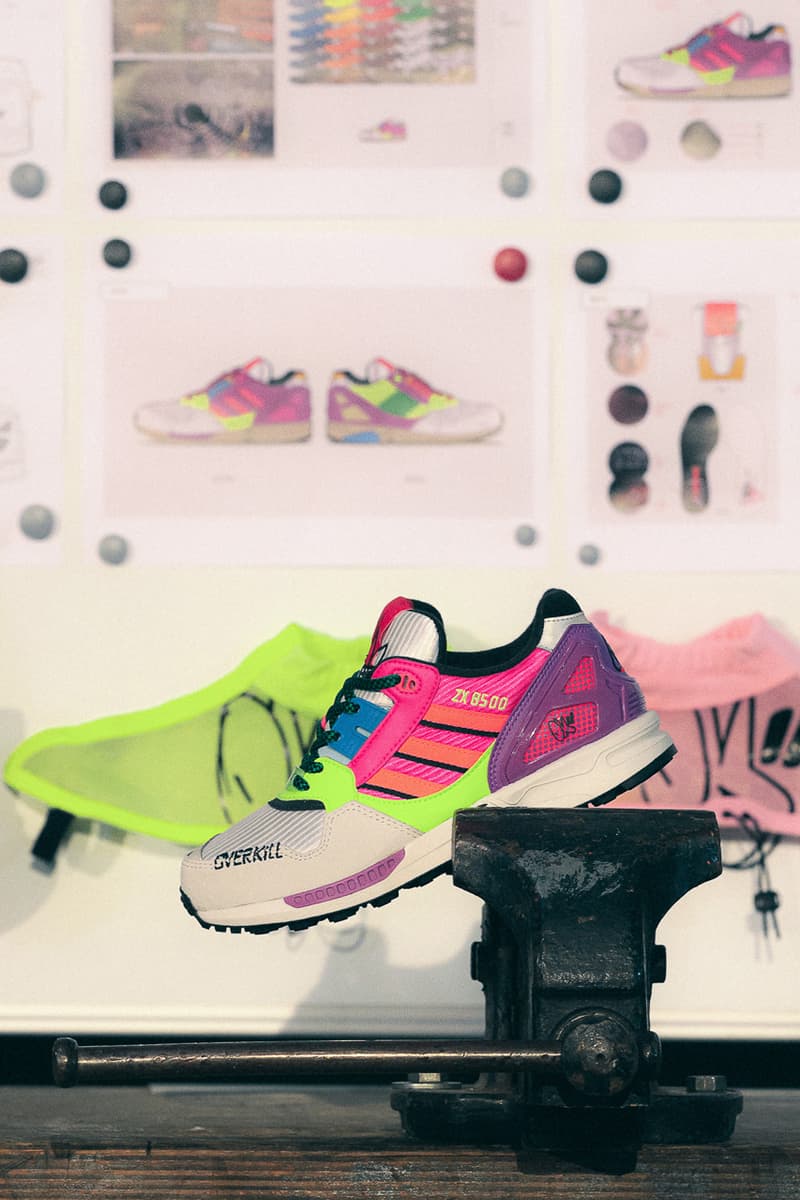 28 of 36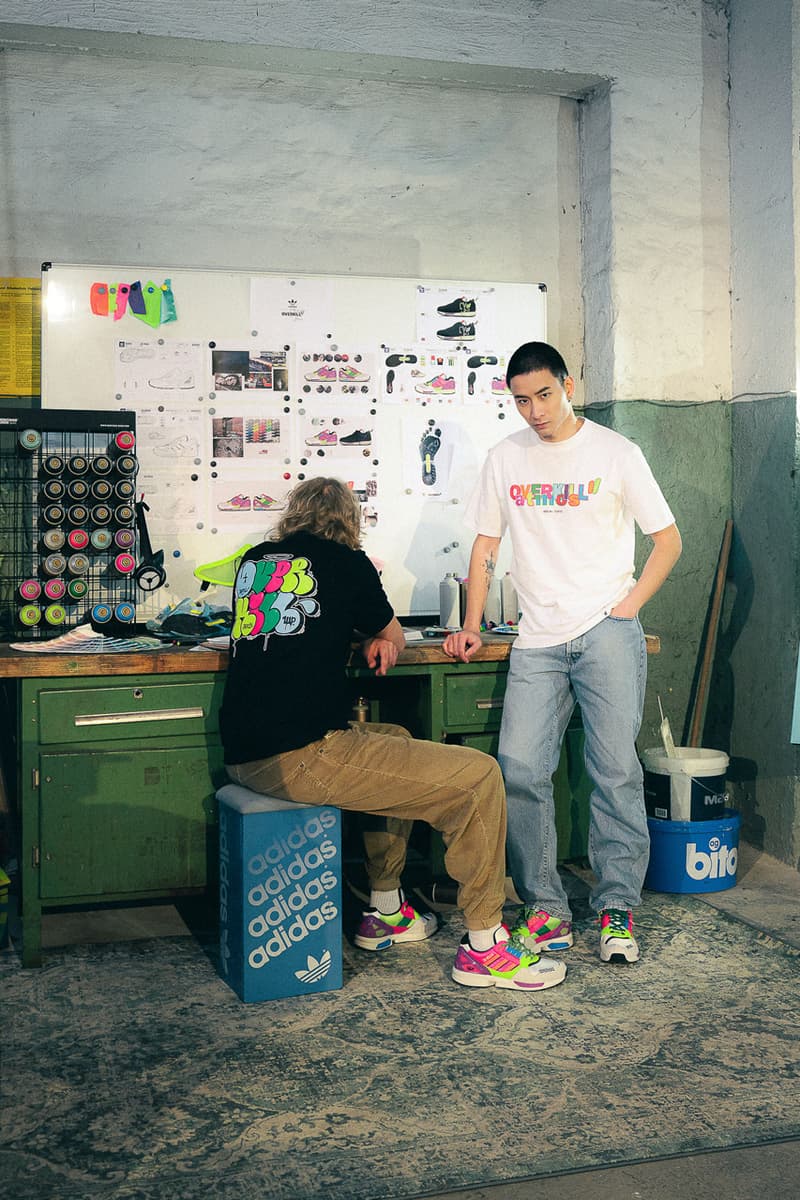 29 of 36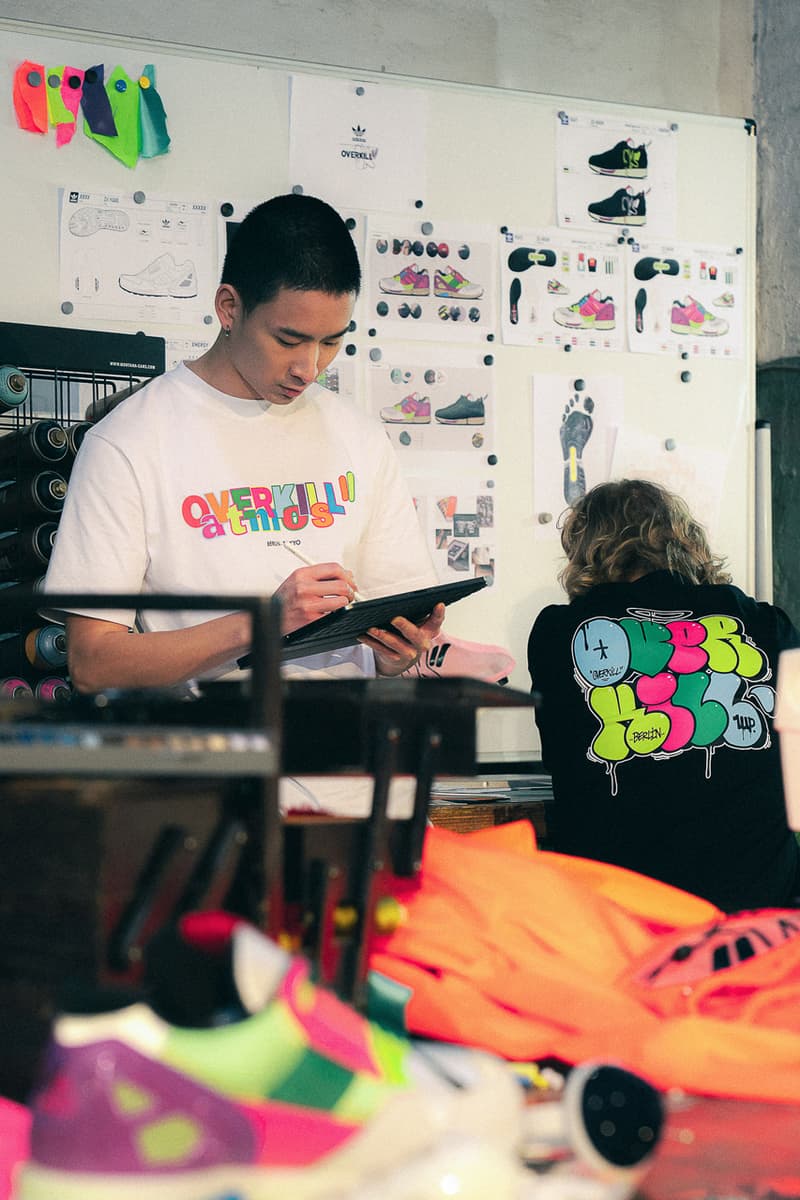 30 of 36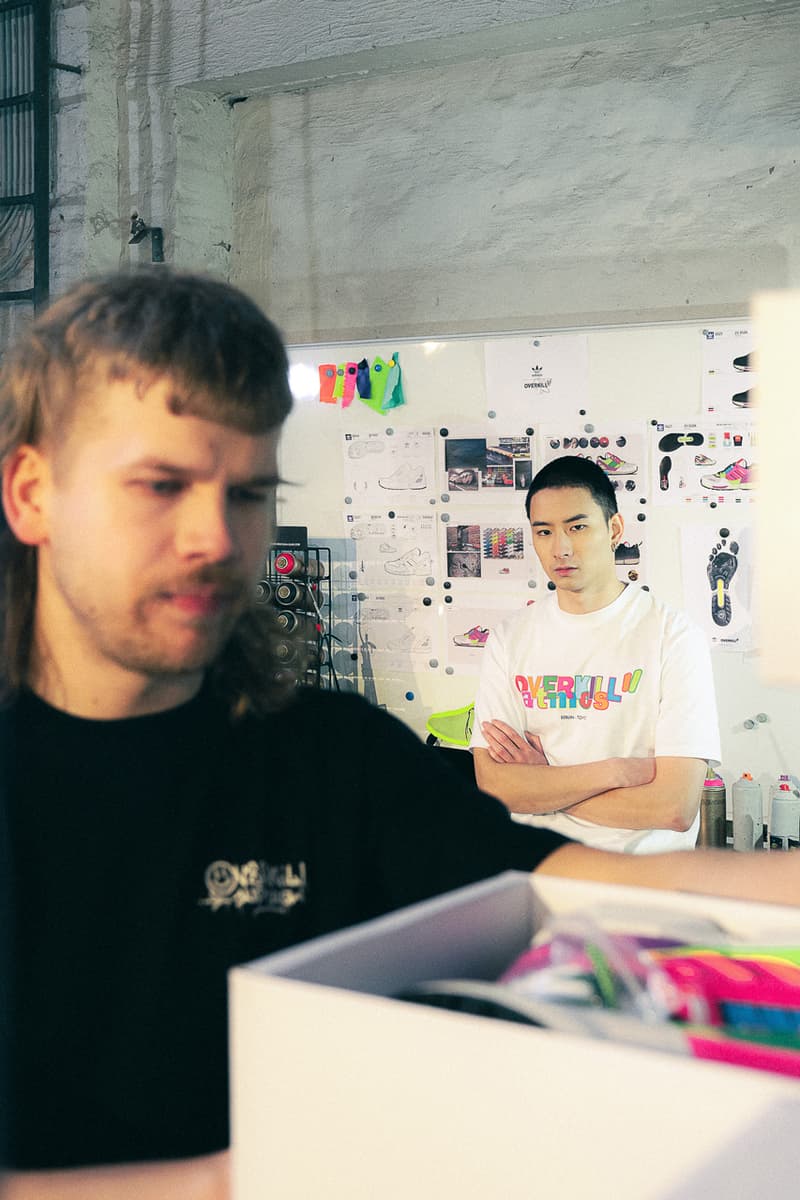 31 of 36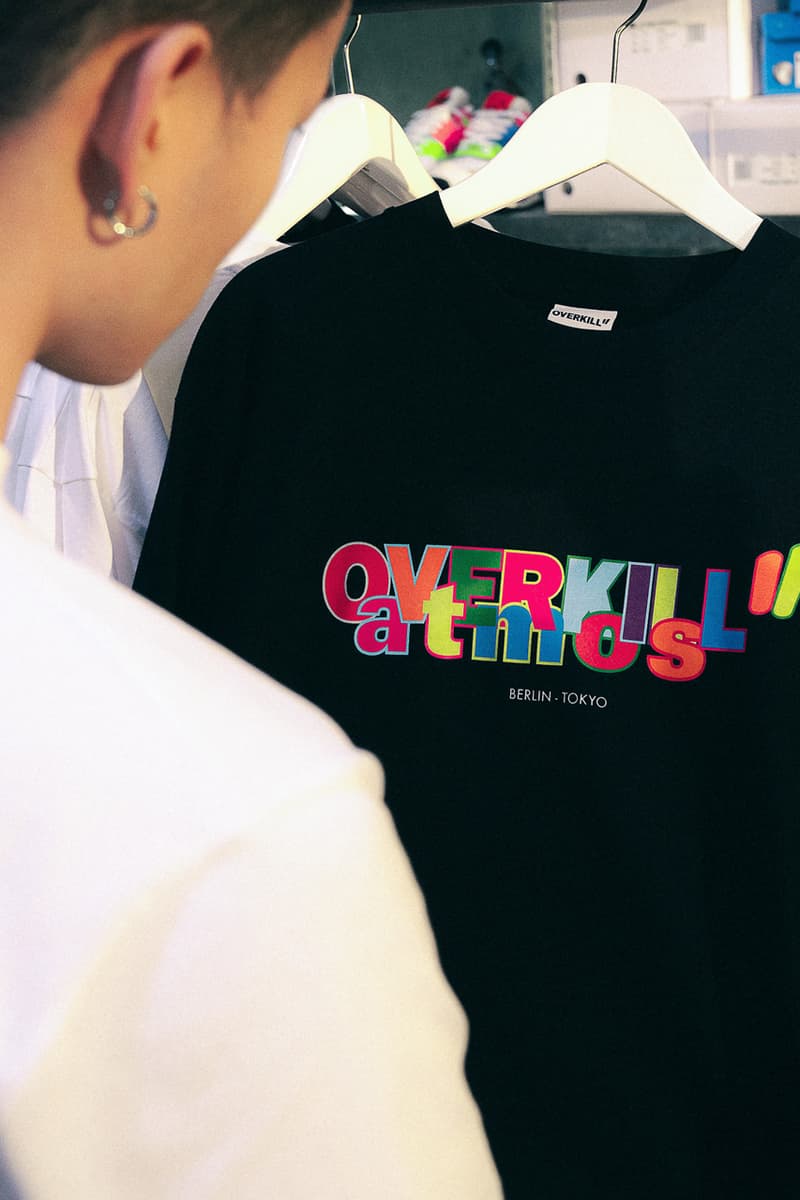 32 of 36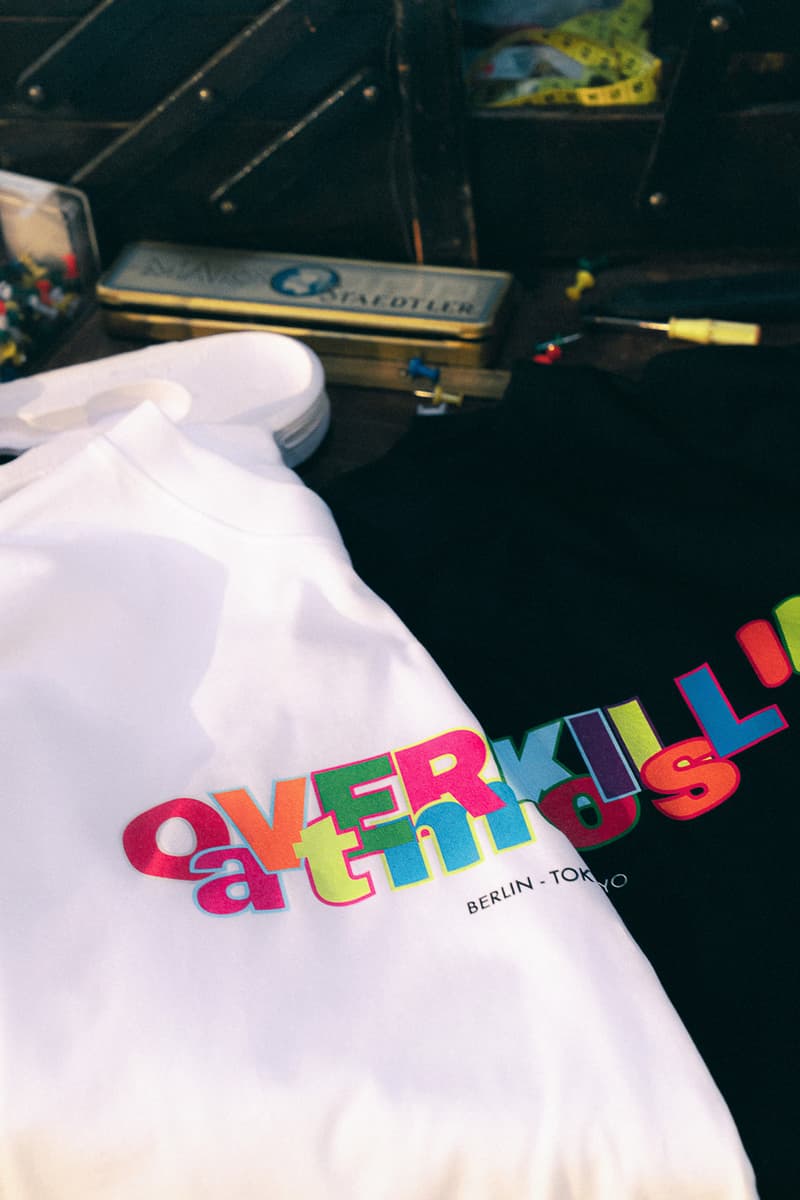 33 of 36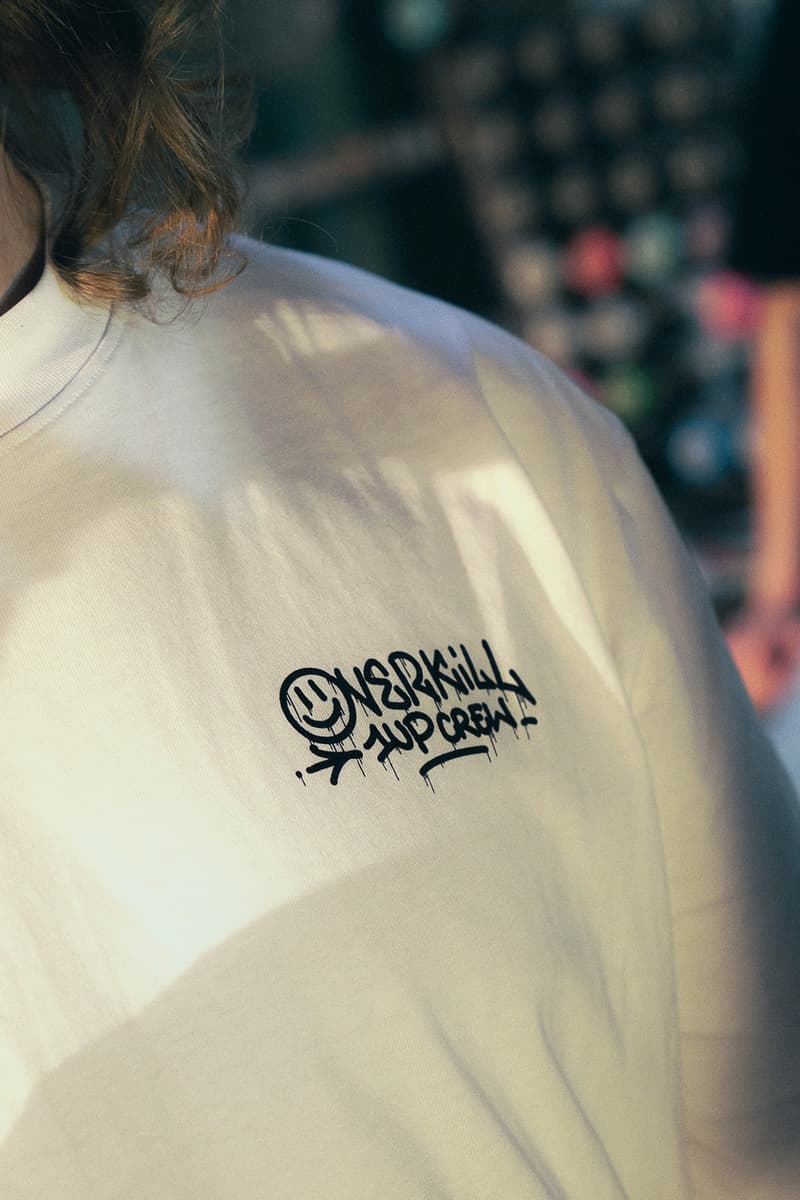 34 of 36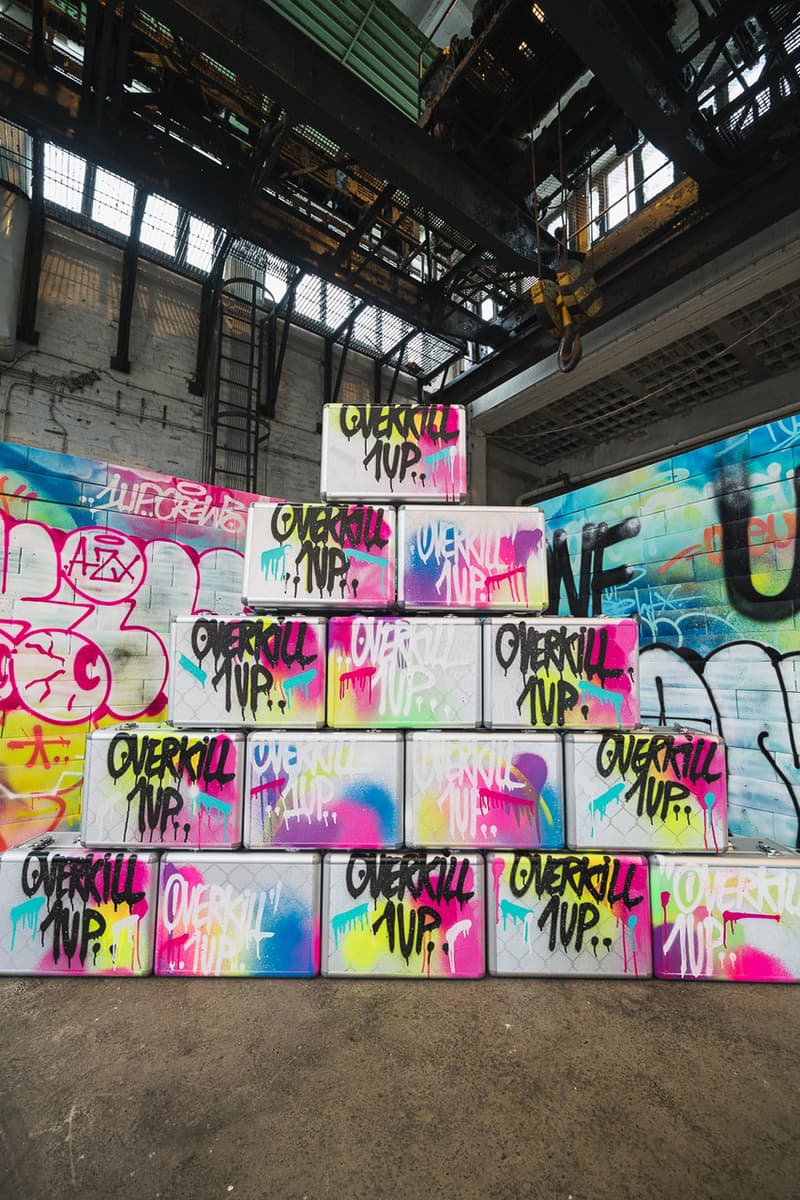 35 of 36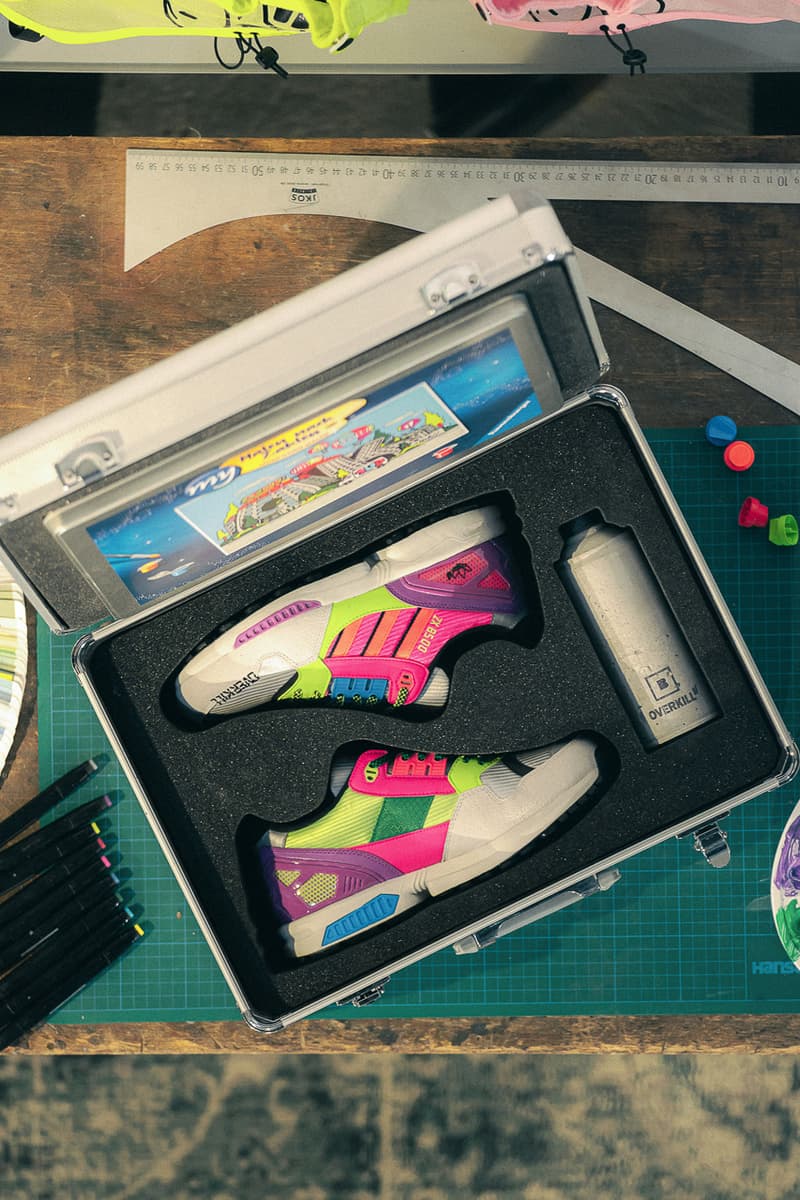 36 of 36
Berlin-based boutique Overkill has taken its name quite literally for its latest collaboration with adidas Originals, this time around combining the ZX 8000 and ZX 9000 for its very own, and very first, ZX 8500.
The name Overkill says it all for this pair, while the company's roots in the underground Berlin scene and graffiti culture play a considerable part in the ZX 8500's design. For example, neon yellow, pink, purple, and red details can be found all around the shoe as an homage to the palette of Montana Gold graffiti cans and the brand's formative years in the 1990s, while components such as the mudguard are finished in a "Concrete" hue to represent the graffiti-covered concrete walls in Berlin.
Pinstriped mesh and suede has been used for the shoe's upper, which is then given a wild fitting with stitched Overkill branding on the toe box, an Overkill logo-meets-flammable logo hybrid on the heel, dual-branding on the ZX cage (with "OK" written on the medial-side), as well as dual-branding on the tongue tags reading off the "OK" sign and the adidas Trefoil on the right and left foot, respectively.
Despite there being so much going on, every detail is identifiable, clear, and its purpose is immediately understood. Berlin's Chrome Bomber history — which still has a big influence on today's graffiti scene — is represented through the various hits of 3M across the shoe, while dual-branding even reached the neon green Torsion bar on the outsole.
Further bringing home the idea of graffiti is the ZX 8500's shoe shroud, which can be worn over the shoe when you're graffiti painting so that no paint splatters ruin your new shoes. The shoe is accompanied with a small T-shirt capsule designed alongside one of Berlin's biggest graffiti crews, 1UP, which combines its logo with Overkill's moniker for a bright and bubbly name tag-inspired T-shirt drop.
The thrills don't stop there, as Overkill has teamed up with Ravensburger to include a free paint-by-numbers scene in the first 1500 shoes purchased, while some of the shoeboxes will feature 1UP-penned artwork that was made by building a wall from the boxes and letting the crew go wild with their art. Lastly, Overkill has captured this collaboration with the release of a collaborative T-shirt capsule with atmos Tokyo which will be sold exclusively on Overkill and atmos Tokyo's websites and at their respective stores.
Overkill has delivered once again and doesn't let down its namesake. The adidas Originals ZX 8500 collaboration (and all the accompanying gear) is set to release on Overkill's website on April 9 in limited numbers. The shoes will retail for €140 EUR (approx. $165 USD).
In case you missed it, check out the latest installment of Sole Mates. This time around, HYPEBEAST speaks with 24kGoldn about his love for the Lanvin Curb.