'Borat: Subsequent Moviefilm' Sets New Guinness World Record
For the longest film title nominated for an Oscar.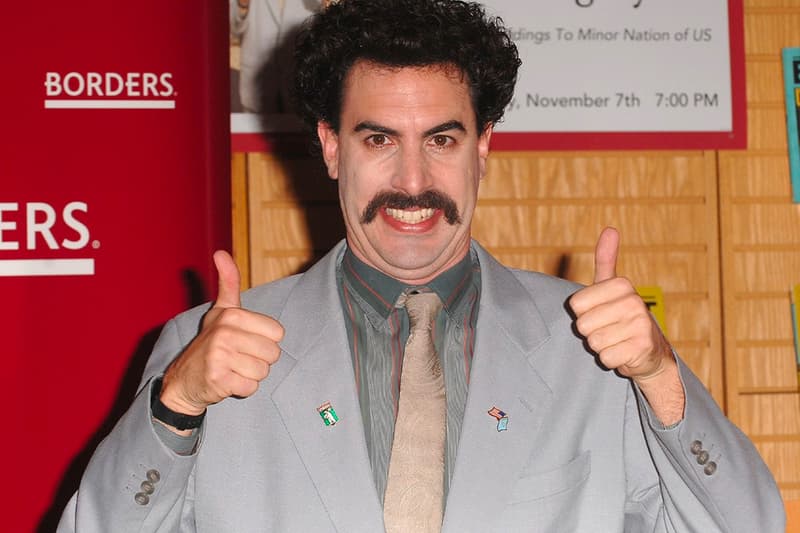 Sasha Baron Cohen's famed Borat: Subsequent Moviefilm has set a new Guinness World Record, picking up yet another accolade. Borat 2 was recently shortlisted for two Oscars including for Best Adapted Screenplay and Best Actress in a Supporting Role for Maria Bakalova.
It appears that Borat 2's original and incredibly long title has helped the film secure the latest achievement. The Guinness World Record has officially announced that the film's full title, Borat Subsequent Moviefilm: Delivery of Prodigious Bribe To American Regime For Make Benefit Once Glorious Nation Of Kazakhstan, as the longest movie title to ever be nominated for an Academy Award.
The previous film to hold this record was Those Magnificent Men In Their Flying Machines Or How I Flew From London To Paris In 25 Hours 11 Minutes. The film was nominated in 1965 for Best Writing Story and Screenplay Written Directly For The Screen. The record is based on the official characters as opposed to the words with Borat 2's title coming in at 110 characters. The previous record only had 85 characters, in comparison.
The Oscars are expected to take place in Los Angeles on April 25, 2021.
The gigantic title of Sasha Baron Cohen's film has set an #Oscars record!

— Guinness World Records (@GWR) March 20, 2021
In other entertainment news, Dwayne "The Rock" Johnson revealed the Black Adam release date.