Dwayne "The Rock" Johnson Reveals 'Black Adam' Release Date
Taking to NYC's Times Square to make the announcement.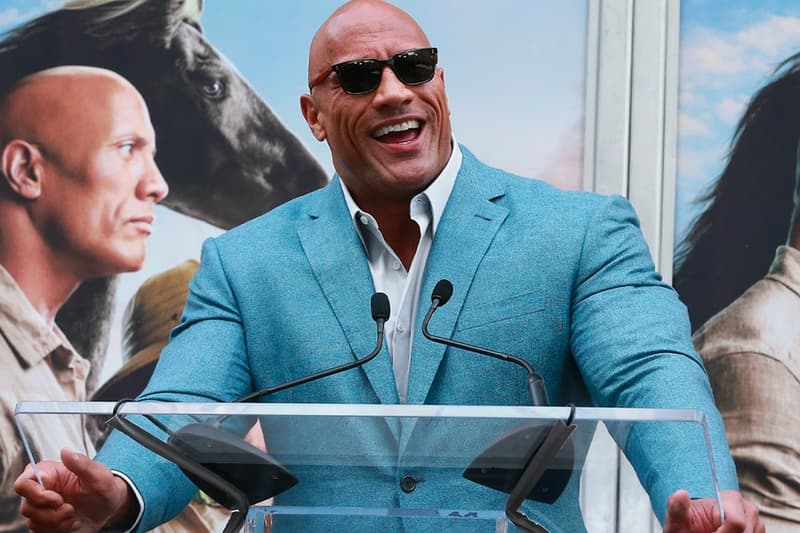 Dwayne "The Rock" Johnson recently took over New York City's Times Square, with a bombastic message from the "man in black himself." In a short ad that revealed the 2022 release of DC Comics' latest project Black Adam, the actor's voiceover can be heard blasting in Times Square, saying, "The hierarchy of power in the DC universe is about to change."
The Rock took to Instagram to showcase the booming announcement accompanied with the caption, "A disruptive and unstoppable global force of a message from the man in black himself. BLACK ADAM is coming July 29, 2022. The hierarchy of power in the DC Universe is about to change. #BlackAdam #ManInBlack #GlobalForce @BlackAdamMovie."
Black Adam first appeared in DC Comics in the 1940s as a power-corrupt villain. However, he slowly becomes an anti-hero in the 2000s storyline, known for disregarding any conventional rules and traditions. Pierce Brosnan recently signed on to play Dr. Fate, marking his first-ever superhero role. Dr. Fate, also known as Kent Nelson, is a founding member of the Justice Society and gains superpowers from putting on his power-inducing Helmet of Fate. Brosnan's casting finalizes the lineup for the Justice Society, with Noah Centineo playing Atom Smash, Quintessa Swindell as Cyclone, and Aldis Hodge who plays Hawkman.
The film is directed by Jaume Collet-Serra. Check out the Times Square announcement below.
View this post on Instagram
In case you missed it, Bo Burnham is set to play Larry Bird in a new HBO series.