Rare 2Pac Photo Taken Two Weeks Before His Death Being Auctioned as NFT
With an opening bid of $1 million USD.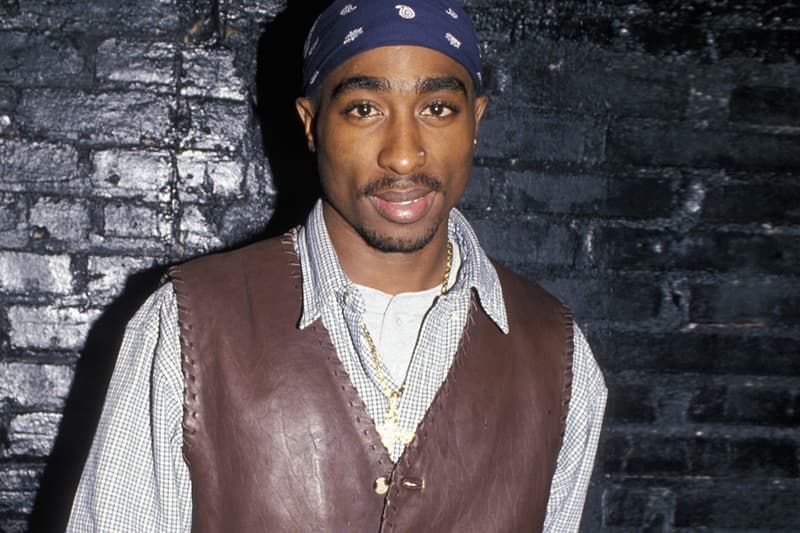 A rare photo of Tupac Shakur that was taken a few weeks before his death is being sold to one lucky buyer as a non-fungible token (NFT).
Producer Delray Richardson found the old film negative at a friend's home in 2017 and took to social media to share the backstory of the photo. The image was taken by Nanette Nick, a friend Richardson's, in late August 1996 when he was showing Nick and their other friend Ingrid Hicks around Los Angeles. The three spotted the late rapper in his Hummer and managed to pull up next to him at the red light on Fountain and La Brea. Richardson, who has worked with Pac and considers him a friend, asked if he could take a quick photo with his two friends from Maryland. Tupac couldn't get out of the car due to the traffic, however, so Richardson passed the camera over to Nick so she could at get a photo of him.
"At the same time, Ingrid said to Tupac, "Tupac, can I ask you a question and he replied, 'Sure baby'". Ingrid said, "How many times did you get shot?" (Referring to the 1996 shooting at Quad Studios) And that's when Tupac put up his 5 fingers and said "Five," as Nanette simultaneously snapped the picture," Richardson wrote on Instagram. "And that all took place while stopped at a red light in Hollywood. Tupac was shot again on September 7, 1996 in Las Vegas and passed away on September 13, 1996 from the gunshot wounds. "
The photo of Tupac, along with a video clip of Michael Jordan, are currently up for auction on OpenSea with an opening bid of $1 million USD and $1.5 million USD respectively. "If Beeple's 5000 day's NFT sold for $69,000,000, then 1/1 ultra rare NFT's of Tupac Shakur & Michael Jordan is surely worth $2,500,000 or more," he told HotNewHipHop.
View this post on Instagram
Elsewhere in music, BROCKHAMPTON announced a new album.