'Schitt's Creek' Rosebud Motel Is Officially on Sale for $1.6 Million USD
The sale of the motel does not include the show's interior decor.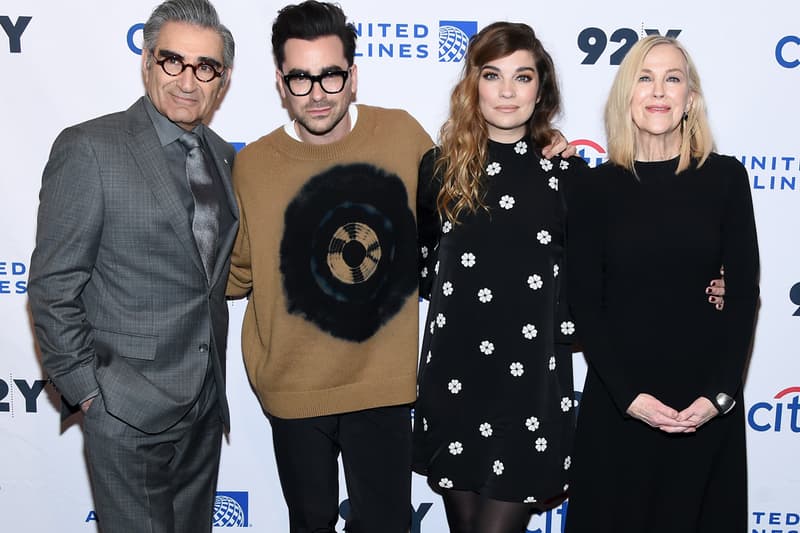 Schitt's Creek's beloved Rosebud Motel is officially hitting the market. Fans of the Canadian- omedy can now have a chance to buy the motel for just under $1.6 million USD.
The building, synonymous with the show starring the father-son duo, Eugene and Dan Levy, is actually the Hockley Motel located around 50 miles northwest of Toronto in Mono, Ontario. The Hockley Motel was reimagined as the Rosebud Motel and was the primary setting for the comedy over the course of its six seasons. Prior to being used as the show's set in 2014, the structure was a housing station for Canadian basketball recruits.
Thanks to Netflix, who gave the show a second life, the Hockley Motel became a staple in the show, garnering fans worldwide to the site to experience the set. The motel sits along the banks of Nottawasaga River on a 6.7-acre wide land. The motel features six units, each including its own bathroom and bedroom, as well as a two-story manager's suite which hosts three bedrooms and one bath. The property also includes a detached guest cottage with a barn big enough to for three horses.
Jesse Tipping, the current owner, bought the motel in 2012 for $820,000 USD. It is important to note that the interior designs of the Rosebud Motel will not be included in the sale as the Rosebud's in-door scenes were filmed in studios across Toronto.
The motel is currently on the market for $1,591,561 USD.
'Schitt's Creek' Motel Now On Sale For $1.6M – But There's A Catch https://t.co/8tZGJ4Cz5S

— Deadline Hollywood (@DEADLINE) March 28, 2021
Elsewhere in entertainment, Dwayne "The Rock" Johnson reveals Black Adam release date.