Amazon Is Working on Live Audio and Twitter Introduces Bitcoin Tipping in This Week's Business and Crypto Roundup
While the FAA is investigating Virgin Galactic.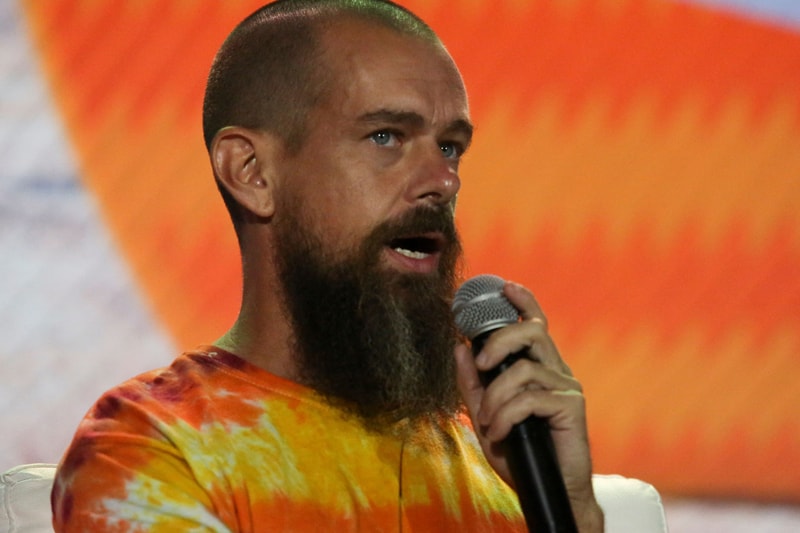 Many brands are starting to see a recovery despite the challenges initially brought on by the pandemic. Some businesses, especially ones that focused efforts on expanding e-commerce ventures, have even seen profits rise even higher than before.
HYPEBEAST has rounded up the top business and crypto stories of the week so you can stay in the know about trends across industries.
Business
The FAA said it was investigating an incident that could have resulted in disaster. According to The New Yorker, two of the pilots aboard the July 11 spaceflight ignored warnings "that their flight path was too shallow and the nose of the ship was insufficiently vertical."
During Richard Branson's space flight, a red warning light appeared. Aborting the rocket motor would have been the safest way to respond, according to company sources, but that "would have dashed Branson's hopes of beating his rival," @nickschmidle writes. https://t.co/d9j5hs6aK3

— The New Yorker (@NewYorker) September 2, 2021
According to Axios, Amazon's latest project is being led by the retail giant's music division and would involve paying podcast networks, musicians and celebrities for live performances. The feature will have a focus on live music, alongside talk radio programs and podcasts.
A limited pilot run is being tested at its Conshohocken location in Pennsylvania until September 19. The new service, which IKEA plans to eventually make permanently available across select U.S. markets, will allow customers in the U.S. to return gently used, fully assembled furniture in exchange for store credit.
We're happy to announce the start of our Buy Back & Resell service pilot at IKEA Conshohocken! This limited time program will allow IKEA Family members to apply to sell their gently used IKEA products back to us in exchange for in-store credit. Read more: https://t.co/c8CDd88znh pic.twitter.com/TCTquAGxAt

— IKEA USA News (@IKEAUSANews) August 30, 2021
The luxury watch platform announced an investment in independent watch manufacturer De Bethune. As part of the agreement, Pierre Jacques (CEO) and Denis Flageollet (COO and Master Watchmaker) will remain on De Bethune's board of directors.
Apple is rolling out a new feature that allows users to upload their driver's license and state IDs to the Apple Wallet. Arizona and Georgia will be the first states to have access to the feature.
Apple revealed the first states to use Apple Wallet for digital ID, however it will only be used for TSA check in, for now.https://t.co/CuFUvnlAXe

— AppleInsider (@appleinsider) September 1, 2021
Crypto
Larva Labs has signed an official deal with United Talent Agency (UTA) which means the highly popular CryptoPunks NFT will be receiving film, TV, video games and other media representation. Other NFTs in Larva Labs' repertoire includes Meebits and Autoglyphs and are also expected to receive media representation.
The social network's head of consumer product, Kayvon Beykpour, tweeted that the cryptocurrency tips would be handled through Lightening. The feature is available to everyone using Twitter in English, though Beykpour said the team was "working on expanding" to other countries "soon."
— Kayvon Beykpour (@kayvz) September 1, 2021
Real Nifty announced the launch of "The Ultimate Green NFT" aimed at helping reforestation efforts in southeastern Brazil. Every user that purchases an NFT through the To Be Named Atlantic Rainforest project will fund the planting, growing and maintaining of native species in the Atlantic Forest region of Brazil.
Autographia, which offers authentic autographed memorabilia, has teamed up with HODL Token's HODL Diamond Marketplace to offer this one-of-one signed model Tesla.  The toy is finished in Tesla's signature shade of white and has operating rear gullwing doors.
Pranksy (an avid NFT collector) was recently tricked into purchasing a fake Banksy NFT for $336,000 USD worth of Ethereum. The fraudster refunded the money.
My ETH from the #Banksy #NFT purchase was just returned to me, ethical hacker proving a point?https://t.co/idDNEsEIhK

— Pranksy ? (@pranksy) August 31, 2021