You Can Now Own an Elon Musk-Signed Tesla Model X Toy Car as an NFT
The physical model car is accompanied by NFTs of video proof and a Beckett letter of authenticity.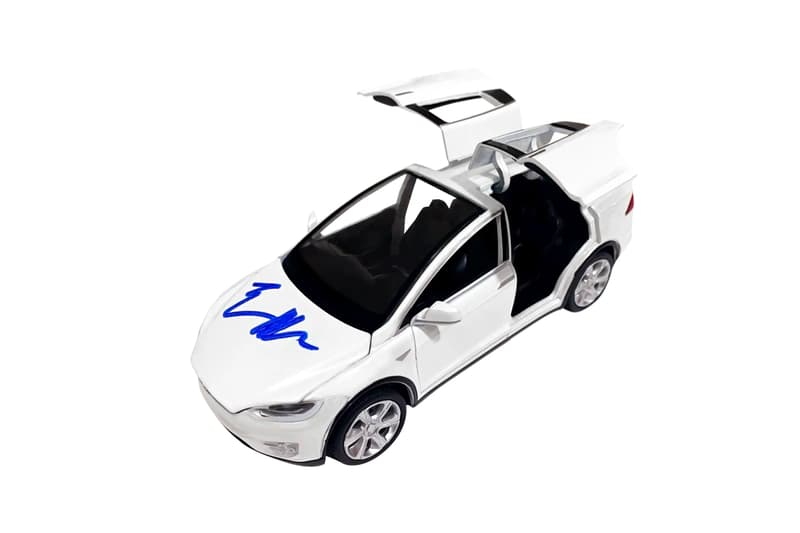 Elon Musk and Tesla are well-versed in the world of NFTs and cryptocurrencies, so it makes perfect sense that you can now bid on a physical and digital NFT comprised of an Elon Musk-signed Tesla Model X toy car.
Autographia, which offers authentic autographed memorabilia, has teamed up with HODL Token's HODL Diamond Marketplace to offer this one-of-one signed model Tesla that sees the tech and automotive entrepreneurs' signature grace the frunk of the Model X in blue ink. The toy is finished in Tesla's signature shade of white, and is incredibly faithful thanks to it featuring details such as operating rear gullwing doors.
Alongside the physical copy of the toy car itself, you will also be able to own the digital NFT of this model's existence as well as the exclusive video proof of the real toy car being signed by Musk, and a Beckett letter of authentication that identifies this signed piece of memorabilia as the real thing.
The auction commenced on August 29 and is due to run for another seven days and 13 hours. As of writing, the NFT has a bid of 7.51 Ethereum (which equates to $26,627.91 USD). For those interested, head over to OpenSea to bid.
For more NFT goodness, you can now buy an NFT that helps to rebuild Brazil's rainforest.