You Can Soon Upload Your Driver's License to Apple Wallet
Available first to residents of Arizona and Georgia.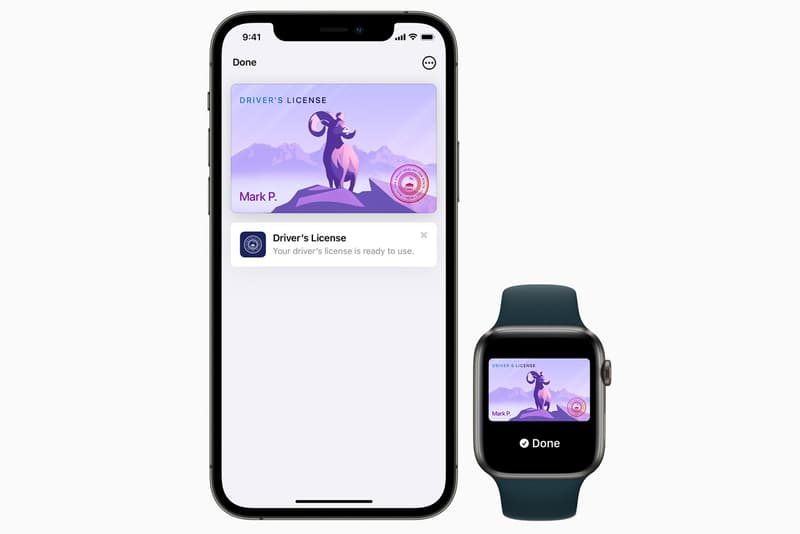 Apple is rolling out a new feature that allows users to upload their driver's license and state IDs to the Apple Wallet. Arizona and Georgia will be the first states to have access to the feature, followed by Connecticut, Iowa, Kentucky, Maryland, Oklahoma and Utah.
The Wallet app is available on the iPhone and Apple Watch, and adding a license or ID to the app will work the same as linking a credit card. Users tap the + icon and will be directed to scan the license or ID card. They'll also be instructed to take a selfie that will be sent to the state department for verification and will have to record head movements, like those required in the authentication process of setting up Face ID.
The Transportation Security Administration (TSA) will be among the first to accept licenses and IDs in the Wallet, beginning at select airport security checkpoints and lanes in certain airports, Apple revealed in its announcement. A prompt on the device will show the information being requested by the TSA, upon which users can choose to share identification by authorizing its release with Face or Touch ID.
"The addition of driver's licenses and state IDs to Apple Wallet is an important step in our vision of replacing the physical wallet with a secure and easy-to-use mobile wallet," said Jennifer Bailey, Apple's vice president of Apple Pay and Apple Wallet.
Apple noted that to ensure user privacy, the issuing states do not know when or where users present their IDs.
In other tech news, you can now own an Elon Musk-signed Tesla Model X toy car as an NFT.