Stone Island Explores Copper Oxidation With Prototype Research_Series 05
Currently on show at Milan Design Week.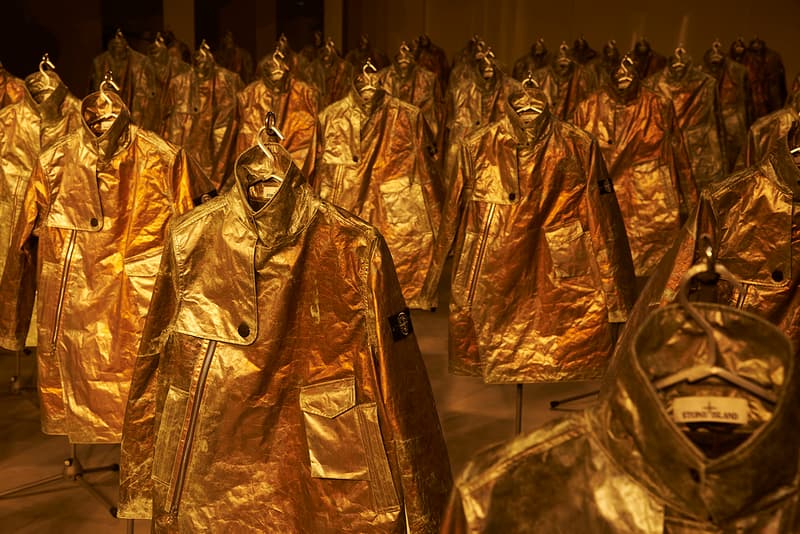 1 of 7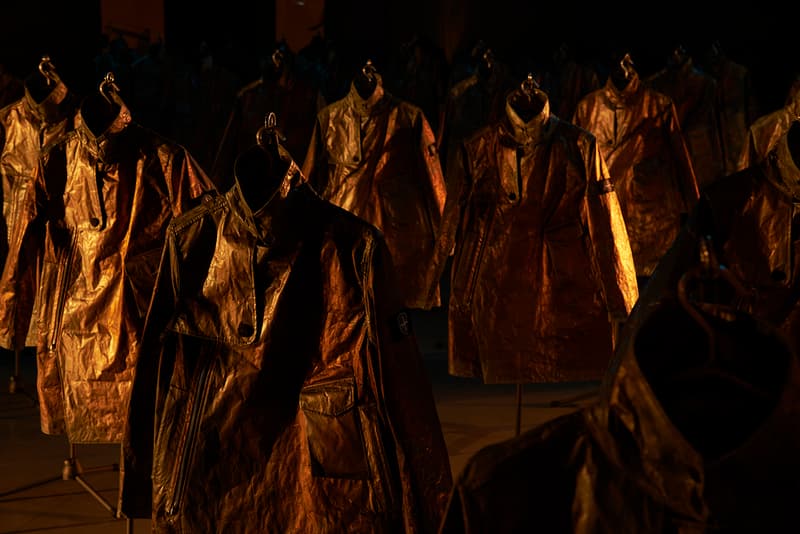 2 of 7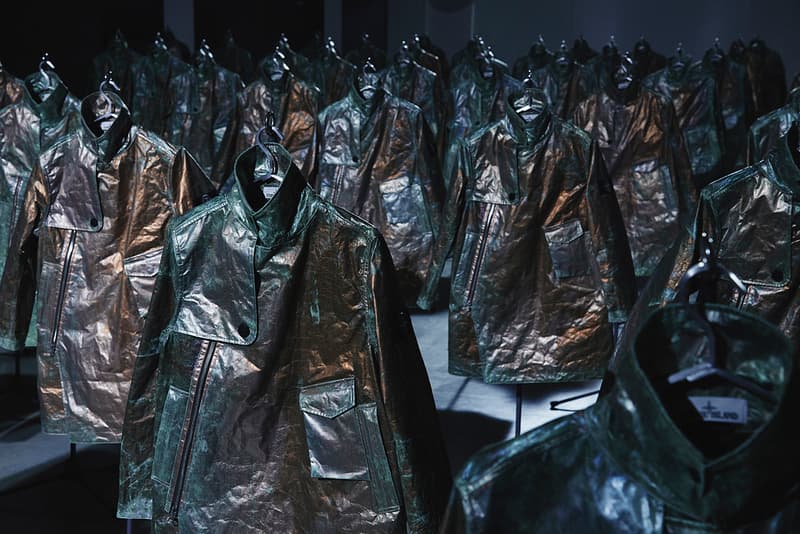 3 of 7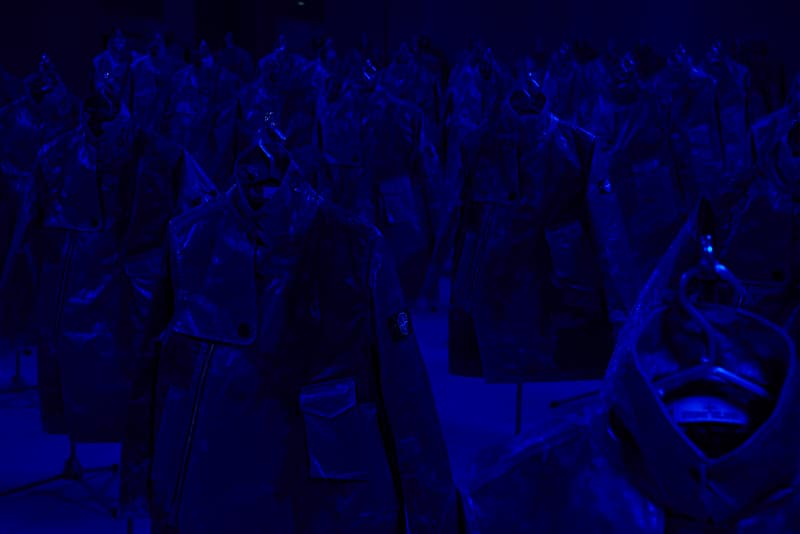 4 of 7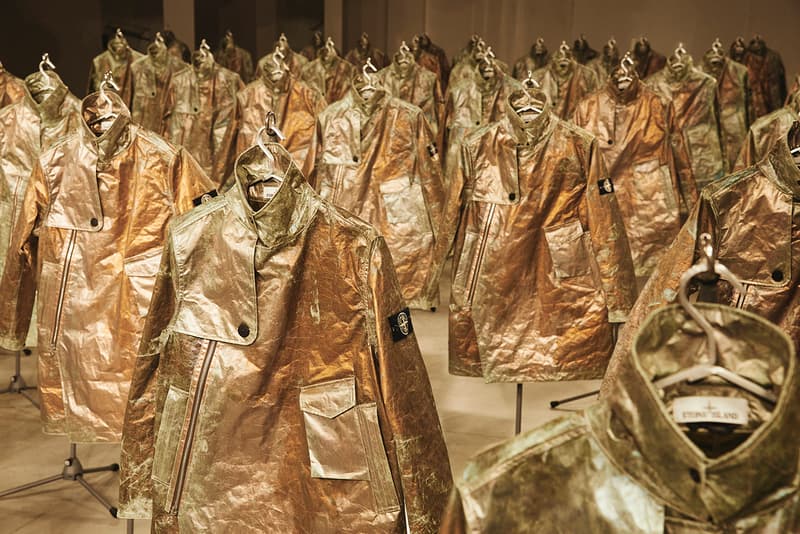 5 of 7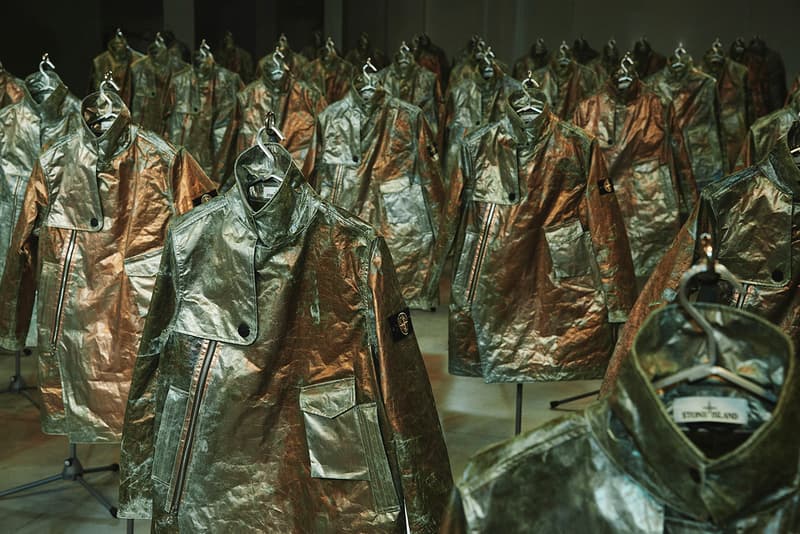 6 of 7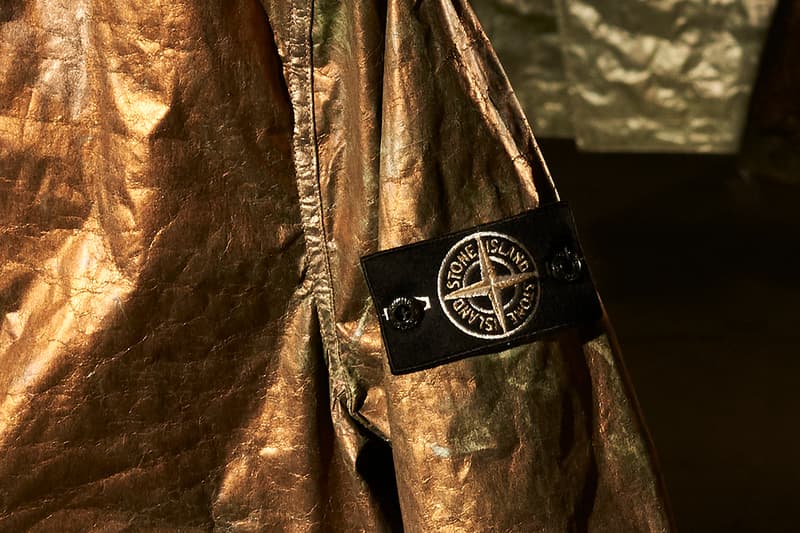 7 of 7
Stone Island has presented its fifth Prototype Research_Series, introducing its latest technical innovations at Milan Design Week.
The Prototype Research_Series is a collection of limited-edition pieces, each of which has been made with fabrics or treatments that the label has discovered through its research and experimentation program. None of these techniques are yet at an industrial scale.
For Prototype Research_Series 05, Stone Island has created a trench coat using its classic Raso cotton. This material has then been bonded to non-woven fabric with a nanometric copper layer. Through this research, Stone Island is investigating copper's natural oxidation characteristics, meaning that each jacket will change as it is worn. How it will change, and how it will look, will change depending on the conditions it is exposed to. Particularly important is the degree of humidity and the percentage of carbon dioxide in the environment.
Stone Island creative director and president Carlo Rivetti opened the Prototype Research_Series 05 at Milan Design Week, saying:
"This study began in 2019 with the intention of it being shown at the Milan Design Week in April 2020, which was later cancelled. When the garments were returned to us in spring 2021, their oxidized appearance was magnificent but the adhesive between the non-woven fabric and the cotton satin was unpredictably "gone," "eaten" by oxidation. The result did not reach the target of resistance and solidity we have. I often tell of the "mistakes" that come up when daring to go beyond the known, the tested, the conventional. This is the unfiltered story of an unfinished research process, an enrichment of the company's experience and culture. Each step has taught us important things which will be important for the future, regardless of the goal achieved."
The collection is currently on show in an installation designed by Ken-Tonio Yamamoto, with contributions from light designer Marco Rizzuto. The installation is open as part of Milan Design Week and will run until September 10.
For more from Stone Island, refresh your memory of its first Shadow Project Fall/Winter 2021 release.