Kanye West Retaliates Against Drake's 'CLB' by Spamming His Hometown With Massive 'DONDA' Billboards
The most recent development in the duo's ongoing feud.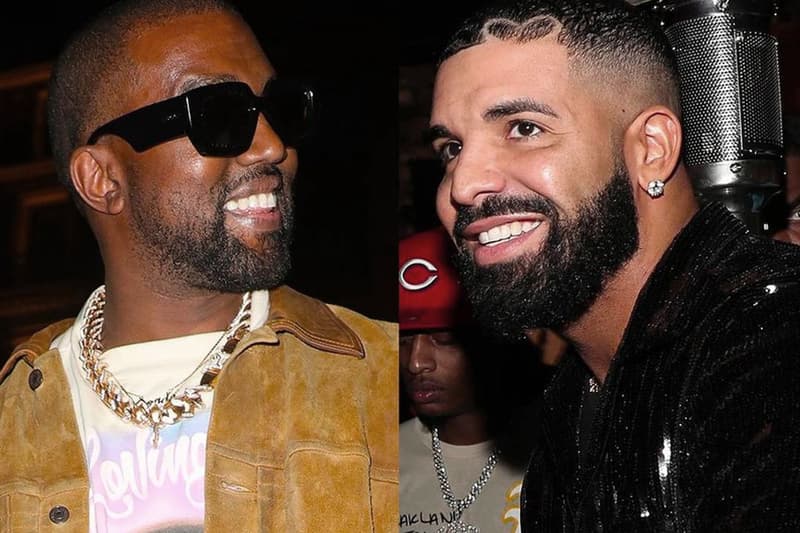 The saga between Kanye West and Drake continues. The pair's on-and-off beef dates all the way back and reignited when Drake seemingly took shots at 'Ye on Trippie Red's "Betrayal" track recently. This summer has been a back-and-forth battle between the two rappers and their highly-anticipated album releases. DONDA released prior to Drake's Certified Lover Boy, however, just before it dropped, West apparently leaked Drake's Toronto home address to the public.
To promote his album, Drake put up massive billboards all across his hometown of Toronto to highlight the features that would appear on the album. The latest development to the duo's feud saw West retaliate and ramp up billboard promotions for his new album, right next to Drake's in the streets of Toronto. It appears that West's billboards outnumbered and towered over Drake's promotional material.
The petty move seems to have occurred after the release of CLB, where Drake seemingly called out Kanye in his new track "7Am on Bridle Path." Earlier this week, Kanye's manager even confirmed that the pair's beef could be reignited once again if The Boy bashes Ye on his new album. Only time will tell how this will play out. Take a look below at the billboard takeovers in Toronto's Dundas Square.
Kanye West bought out hella billboards for DONDA right next to CLB billboards in Toronto… pic.twitter.com/99xlgNzoH7

— DJ Akademiks (@Akademiks) September 2, 2021
In other music news, check out what Twitter has to say about Drake's Certified Lover Boy album.