JAY-Z Is Getting Into Sports Betting and NVIDIA Saw Record Q2 Revenue in This Week's Business and Crypto Roundup
While Watford FC got a sponsorship from Dogecoin.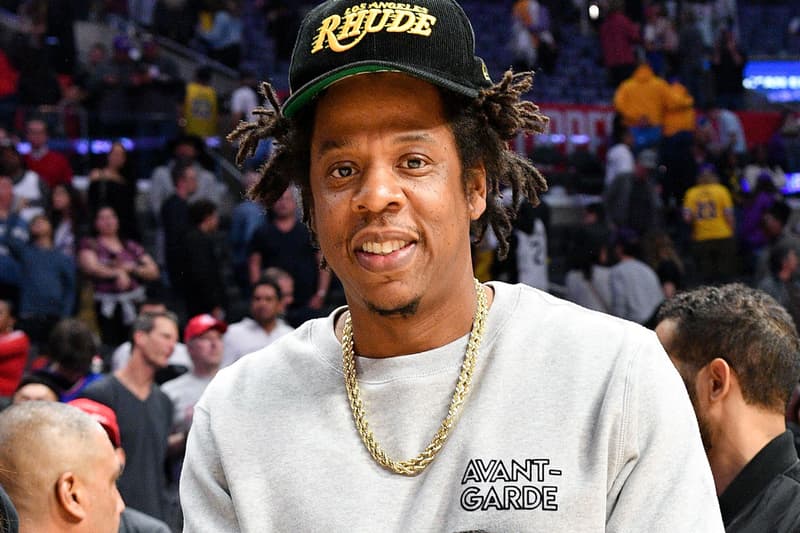 Many brands are starting to see a recovery despite the challenges initially brought on by the pandemic. Some businesses, especially ones that focused efforts on expanding e-commerce ventures, have even seen profits rise even higher than before.
HYPEBEAST has rounded up the top business and crypto stories of the week so you can stay in the know about trends across industries.
Business
Chipmaker  NVIDIA saw revenues soar 68 percent over the three-month period. Total revenue for the quarter came in at $6.51 billion USD, with its gaming division performing exceptionally well.
Twitter's Bluesky venture aims to build a decentralized social network protocol. Little is known about the project so far, though the company is looking for a protocol developer and a web developer.
I'm excited to announce that I'll be leading @bluesky, an initiative started by @Twitter to decentralize social media. Follow updates on Twitter and at https://t.co/Sg4MxK1zwl

— Jay Graber (@arcalinea) August 16, 2021
JAY-Z has partnered with sports e-commerce platform Fanatics and its owner Michael Rubin to apply for a New York gaming license. According to official documents filed with the New York State Gaming Commission, the rapper will assume a vice chairman position on the board of directors for a new "Fanatics Betting & Gaming" organization, while Rubin will be the new chief executive.
The no-fee trading app said its total net revenues increased 131 percent to $565 million USD, compared with $244 million USD in the previous quarter. It also noted that over 60 percent of its net cumulative funded accounts were trading in crypto.
What happened in crypto this week? Markets continue to climb, @AudiusProject and @tiktok_us collab, a quick explainer on Ethereum's EIP-1559, and the Lightning network adds a whole lot of new nodes. pic.twitter.com/Vhs6GLN5fE

— Robinhood (@RobinhoodApp) August 21, 2021
Lockhart first started working for the NBA in 2013, before being named CFO in 2017. With Lockhart's hire, the company appears to be focusing on its internal growth, rather than exploring potential sale options.
Crypto
The 2021 Global Crypto Adoption Index report highlights that a growing number of countries are investing in crypto. Vietnam currently ranks first overall as the top country using crypto, followed by India, Pakistan, Ukraine, Kenya, Nigeria, Venezuela and the United States.
THREAD: Here's a quick summary of the key findings from our 2021 Global Crypto Adoption Index. https://t.co/BEOzYvxVNf

— Chainalysis (@chainalysis) August 18, 2021
Walmart is looking to hire a cryptocurrency project lead, according to a job description on the company's website. The person will help the business identify crypto related investment and partnerships and drive projects related to blockchain assets.
First established in 2014, the foundation aims to sponsor Dogecoin developers and support the development of the Dogecoin blockchain. The advisory board includes Ethereum founder Vitalik Buterin, Dogecoin founder Shibetoshi Nakamoto and Jared Birchall, who represents Elon Musk.
Guess who's back! https://t.co/MCF9cDNowx

— Dogecoin Foundation (@DogecoinFdn) August 17, 2021
Dom Hofmann, one of Vine's creators and founder of Byte and Peach, has announced a new project dubbed "Supdrive." He described the new entity as an "on-chain fantasy game console."
English Premiere League team Watford Football Club has received a sponsorship from Dogecoin, with the iconic Shiba Inu dog appearing on the Watford shirt sleeves. The deal is in collaboration with crypto casino and sports betting platform Stake.com.
SARR DOUBLES OUR LEAD! pic.twitter.com/tX0m6N8k23

— Watford Football Club (@WatfordFC) August 14, 2021